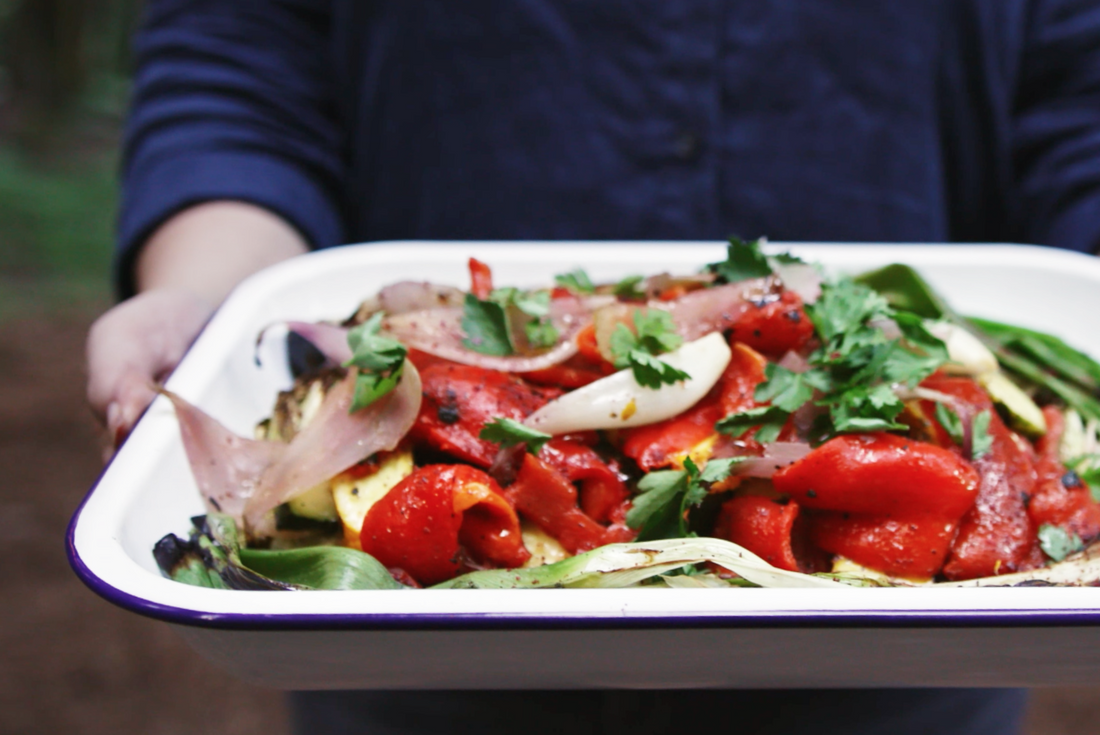 Seared Cabbage "Escalivada"
5 minutes prep
1 hour active cooking
1 hour + 5 minutes total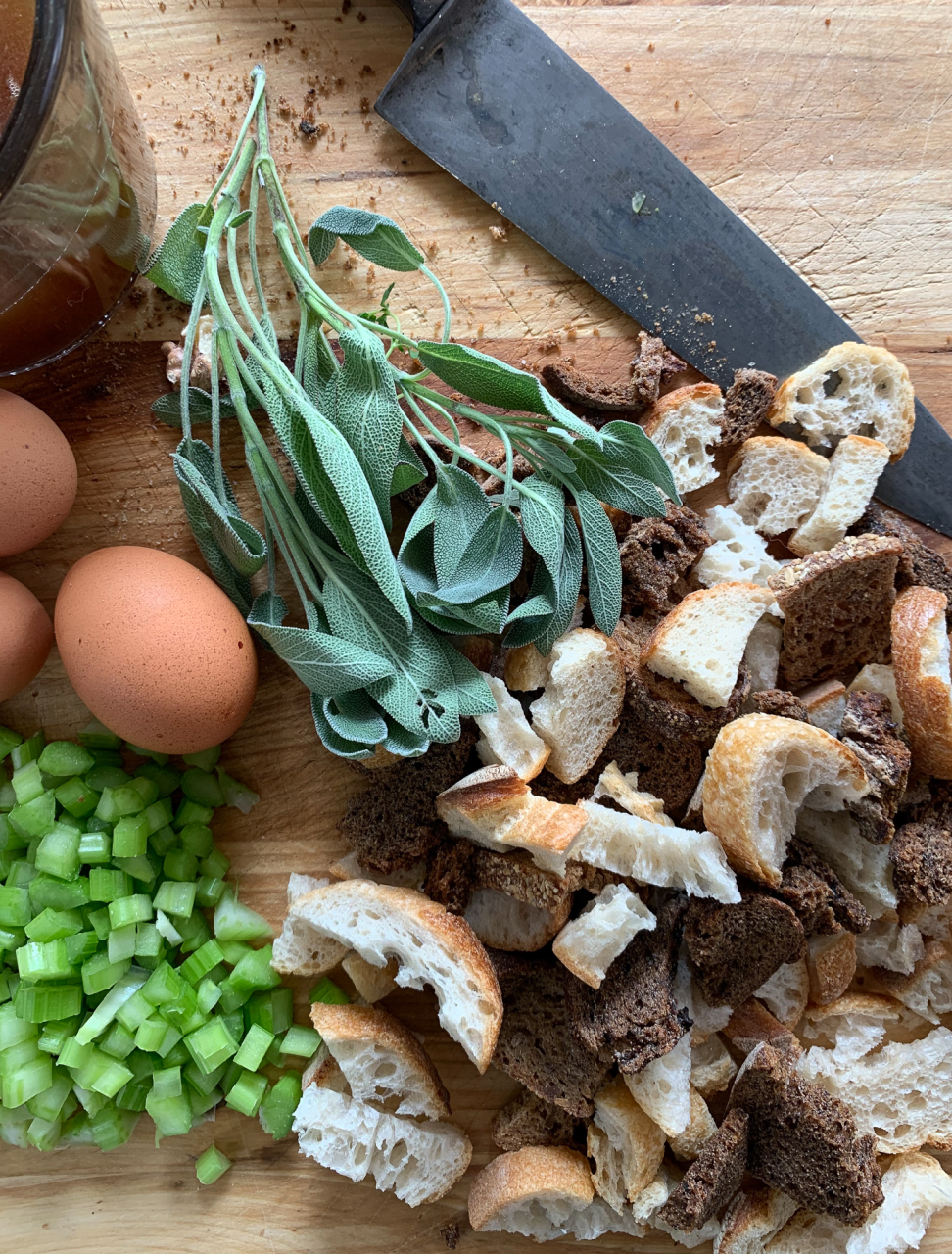 If ever a dish could define the philosophy we happily share with Wellspent Market that good food comes from good ingredients, this is it.
At its core, our open-fire take on the Catalan dish known as escalivada is simply veg with good olive oil, salt and vinegar. Somehow more than just a sum of its parts, when sourced and prepared with care, this dish of ember roasted vegetables becomes smoky, supple and sublime.
~ Mona Johnson & Jaret Foster, guest contributors and owners of Tournant
Learn more about Tournant
What You'll Need
Ingredients
For the shopping list
1 medium cabbage, trimmed and quartered
1 sweet onion, unpeeled
1 red onion, unpeeled
2 zucchini
1 large eggplant
2 sweet peppers (any combo of red, orange, or yellow)
2 ripe summer tomatoes
1 whole lemon
1 teaspoon of cured sumac
Handful of Italian parsley leaves, for garnish
Equipment
From the kitchen
1 Cast Iron Skillet or Plancha
1 Mixing Bowl
Measuring Spoons
What you'll have to do
Step 1
Start a good fire and burn down to nice hot coals. In a cast iron pan or plancha, season with salt and sear cabbage in good olive oil on both sides until well browned and tender. Set aside.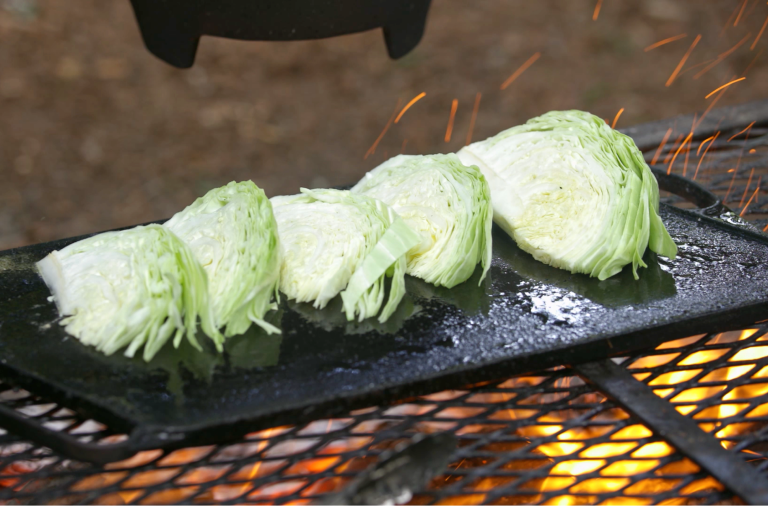 Step 2
Place all remaining vegetables and lemon directly on the hot coals and rotate periodically until skins are well charred and cooked through. Remove each item from the coals as it's ready and set aside.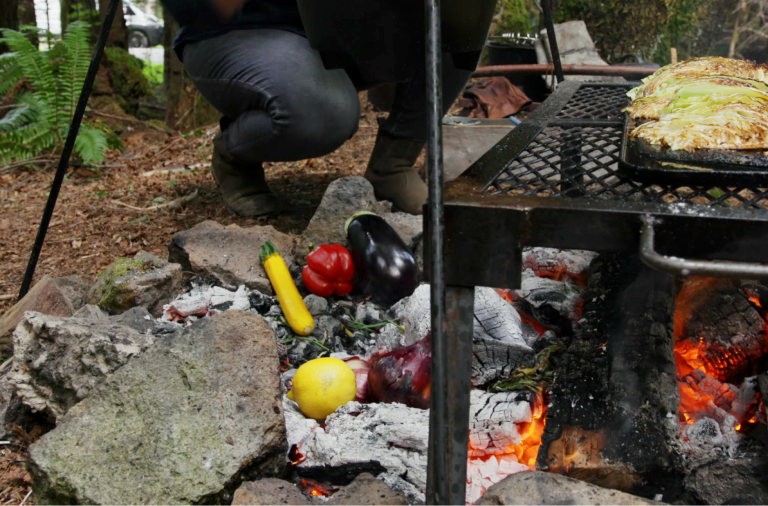 Step 3
Once veg are cool enough to handle, peel away burnt outer layer of onions, zucchini and tomatoes. Peel peppers, cut in half lengthwise and remove seeds and stem. Slice, tear or crush each vegetable to bite size pieces, then toss with olive oil and sea salt. Cut burnt lemon in half and squeeze over vegetables, tossing to coat.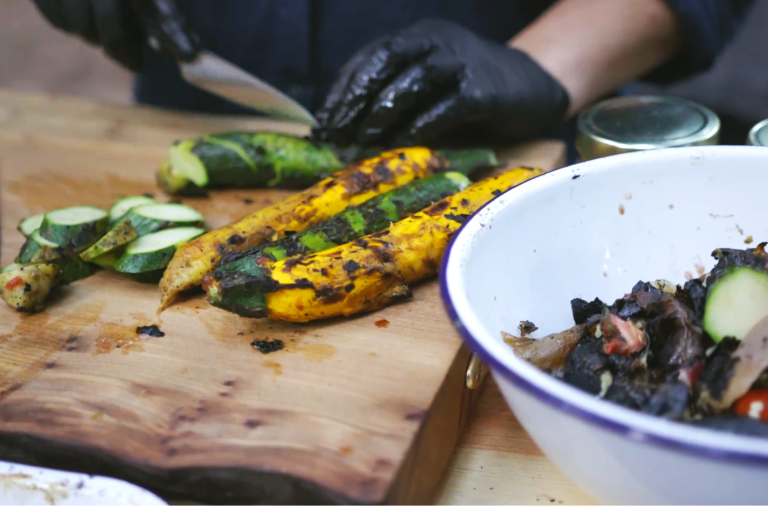 Step 4
For eggplant, slice in half lengthwise and carefully scoop out tender flesh into a bowl. Toss eggplant pulp with olive oil, preserved lemon paste and sumac. Taste and season add sea salt if needed, as preserved lemon paste will be salty.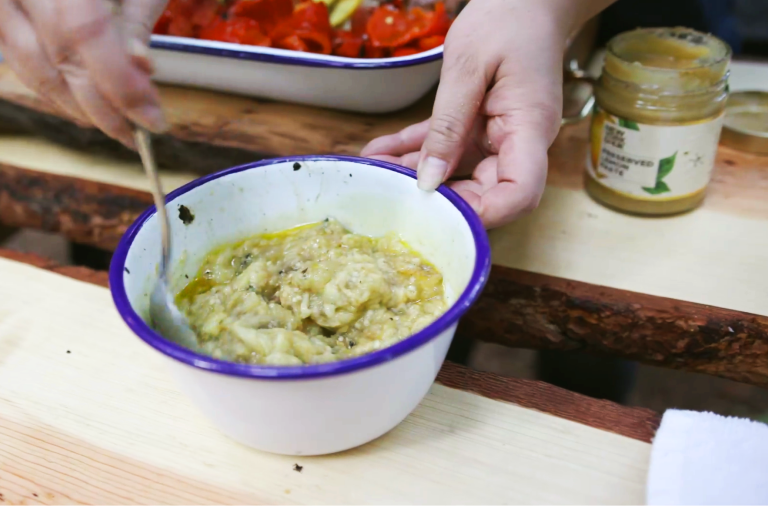 Step 5
Spread eggplant puree on a service platter. Lay seared cabbage atop the eggplant and top with remaining roasted vegetables. Drizzle with olive oil, vinegar, flaky salt and sumac. Scatter parsley leaves over the dish and serve.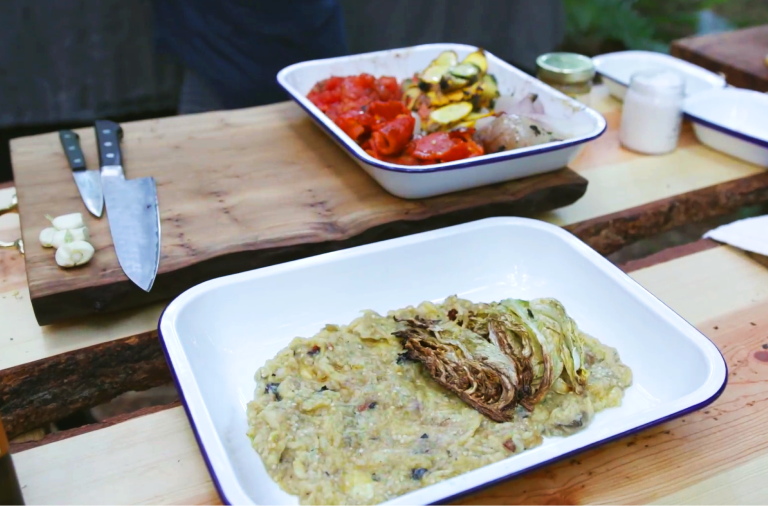 Notes
- Go hard when searing the cabbage. Cooking the wedges until deeply caramelized will bring out the natural sweetness.

- When charring eggplant, be sure to cook until nearly collapsing and meltingly tender inside, which will help when mashing into a puree. Plus, we can all agree that nothing is worse than undercooked eggplant.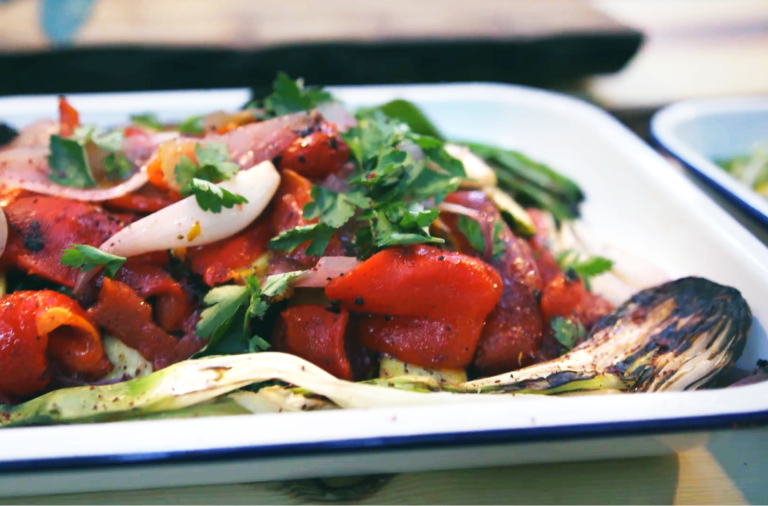 Shop this recipe
Sauces & Condiments
Vendor:
New York Shuk
Brooklyn - New York
Sale price
$19
Regular price
Unit price
per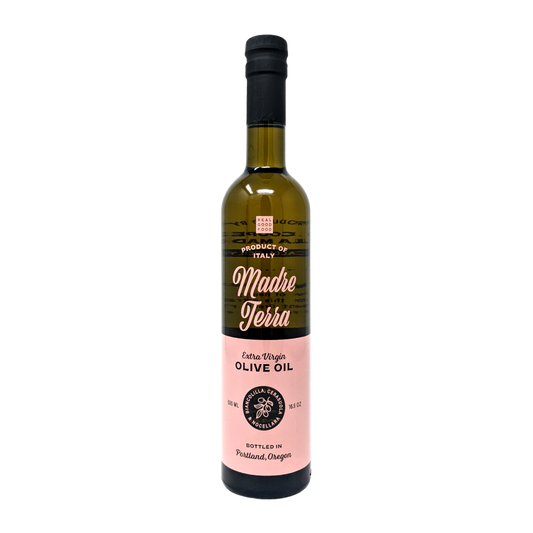 Olive Oil
Vendor:
Madre Terra
Sicily - Italy
Sale price
$25
Regular price
Unit price
per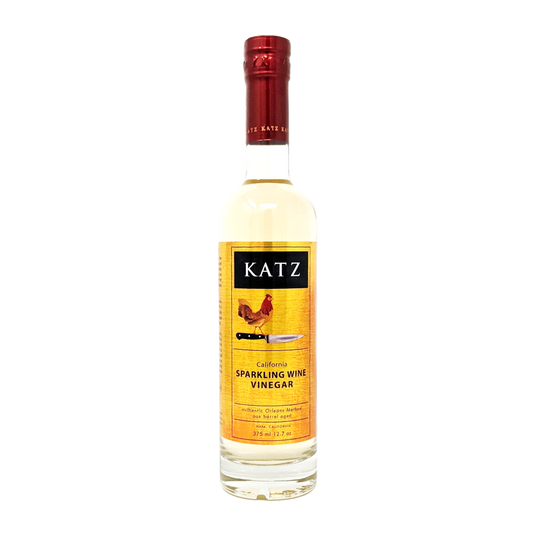 Vinegar
Vendor:
Katz Farm
Napa - California
Sale price
$15
Regular price
Unit price
per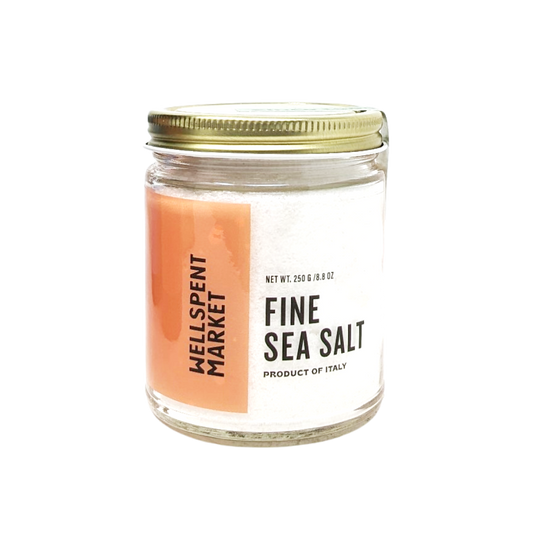 Salt, Herbs, & Spices
Vendor:
Gucciardo Vincenzo
Trapani - Sicily
Sale price
$7
Regular price
Unit price
per
Salt, Herbs, & Spices
Vendor:
HAVSNØ
Gossen Island - Norway
Sale price
$16
Regular price
Unit price
per
More recipes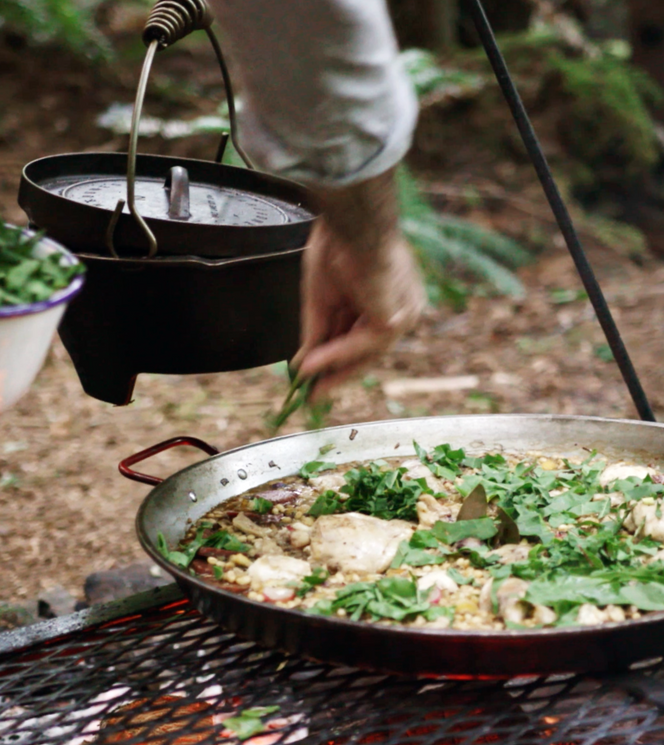 Rabbit, Chorizo & Lady Cream Peas "Paella"
This "paella" is Spanish-leaning with a Southern accent, built on Lady Cream peas and starring rabbit.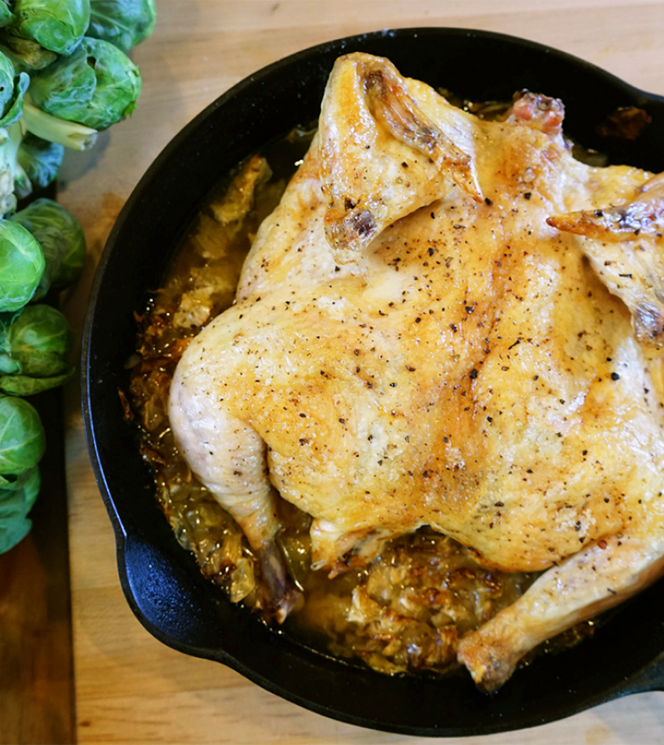 Chicken Roasted on Cabbage
The juices from our ass-backward spatchcocked chicken flavor our favorite vegetable.