Attention McMinnville:
Made to Order Charcuterie Boards!
Don't feel like building your own board? Let us do it for you! Our McMinnville team is offering beautiful charcuterie boards for pre-order this holiday season! Featuring an array of delicious cheeses, meats, and accouterments, they're a lovely way to save time and make hosting stress free.
What's on the Board?

Each platter serves 6-8 people, and includes:


A selection of 3 cheeses (1.5lb total)

10oz of artisanal salami

A yummy jar of spread

Two boxes of gourmet crackers (your choice!)

A medley of nuts, olives, and fruit


Gluten-free crackers are available upon request.

Pre-Order Details

Charcuterie Boards are available for pre-order through November and December for pickup at our McMinnville shop.


Orders require 48 hour advance notice


Our boards cost $130 and serve 6-8 people.

Limited Availability

Pre-orders are first come, first serve; we will accommodate as many as we can. Order early to guarantee yours!

Holiday Deadlines

Last day to pre-order your Christmas Charcuterie is December 21st for a December 23rd pickup.
Fill out either the form below to pre-order your charcuterie board!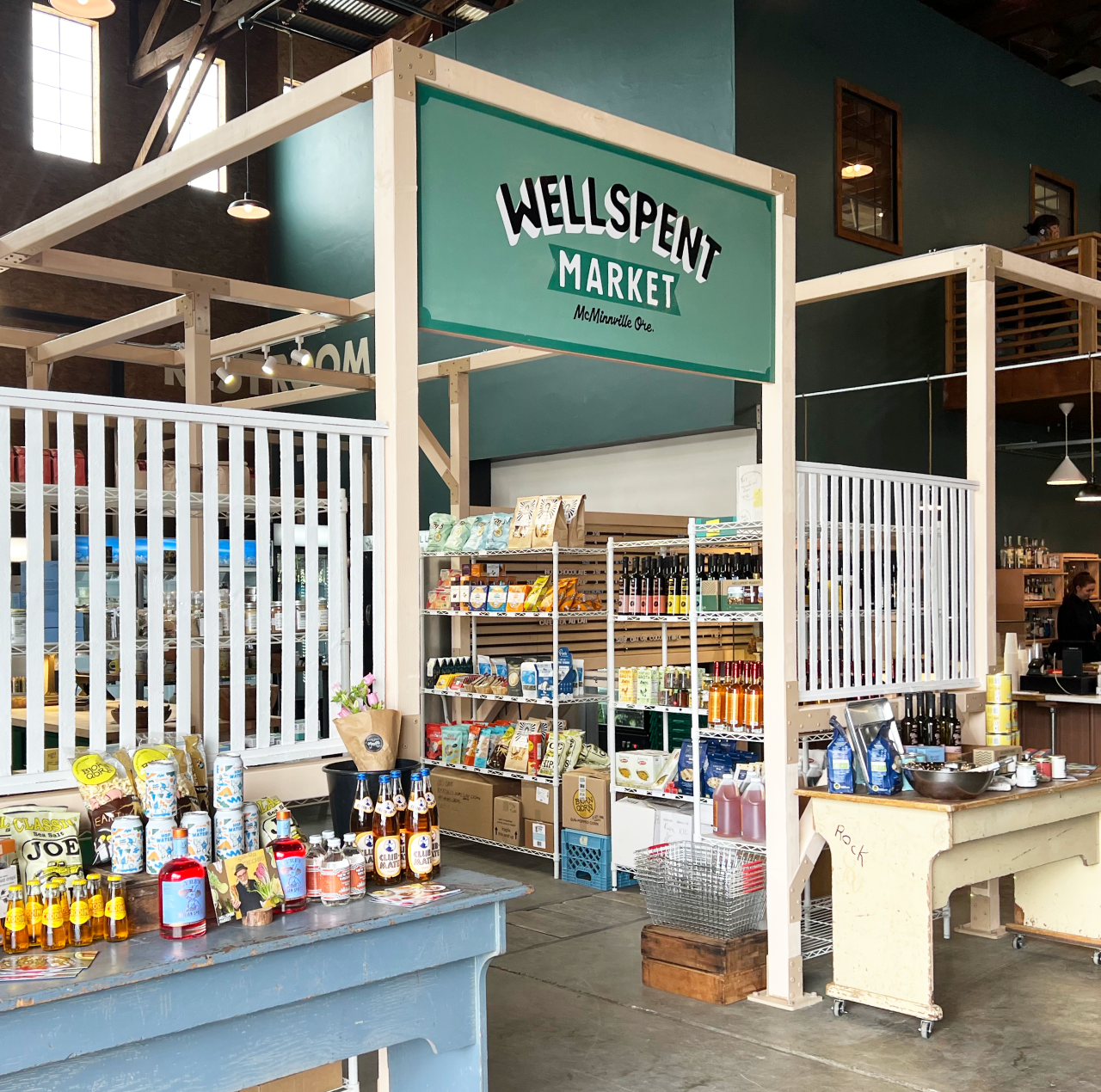 McMinnville Pickup
Pickup at our McMinnville shop:
1140 NE Alpine Ave, McMinnville, OR 97218

Available for pickup during shop hours:
10am to 7pm, Tuesday - Saturday
10am to 6pm, Sunday

Questions about your McMinnville Charcuterie Board? Email macsolutions@wellspentmarket.com