Our Story
Jim started importing olive oil so he'd have plenty for his own kitchen.
It all started with olive oil. On a trip to visit family in Italy in the late-90s, Wellspent founder Jim Dixon had his eureka moment. A wrong turn down an unmarked country road led Jim and his wife Judith to the door of Don Alfonso Ristorante. Unfortunately, it was well past closing time, but Chef Alfonso & his family invited Jim & Judith to stay for the evening. Little did they know it, but Jim & Judith had stumbled upon one of Italy's first Michelin-starred restaurants, and in the morning they were treated to a tour of the onsite olive groves. Blown away by the quality of the freshly pressed oil, Jim loaded as many liters as he could fit into his suitcase, & as they were leaving, Judith said to him, "You know, you should import olive oil to Portland."
Blown away by the quality of the freshly pressed oil, Jim loaded as many liters as he could fit into his suitcase, & as they were leaving, Judith said to him, "You know, you should import olive oil to Portland."
Jim & Judith kept going back to Italy, and every trip yielded a new discovery. Eventually, Jim was importing olive oil from small producers in every corner of the country, and even expanded into other items, like the fragrant oregano and salt-packed capers from Pantelleria. As his business grew, Jim started looking beyond Italy, partnering with Portuguese salt producers and California vinegar makers. A friendship forged at the Portland Farmers Market led to a long-term partnership with the celebrated Ayers Creek Farm, growers of heirloom beans and corn. And after reading about her family in the New York Times, Jim reached out to California rice farmer Robin Koda, producer of what Mark Bittman called "the best rice in America," and has been an enthusiastic merchant of Koda Farms rice ever since.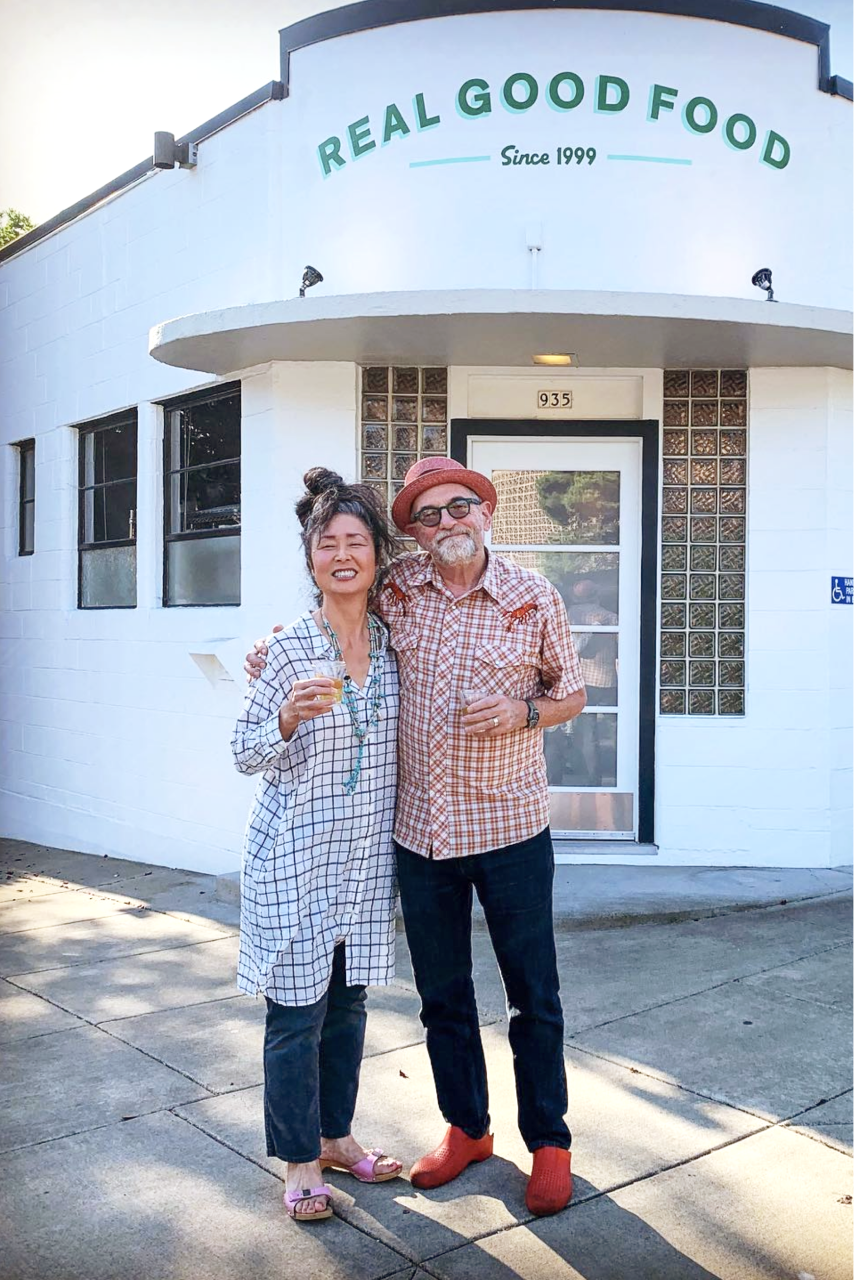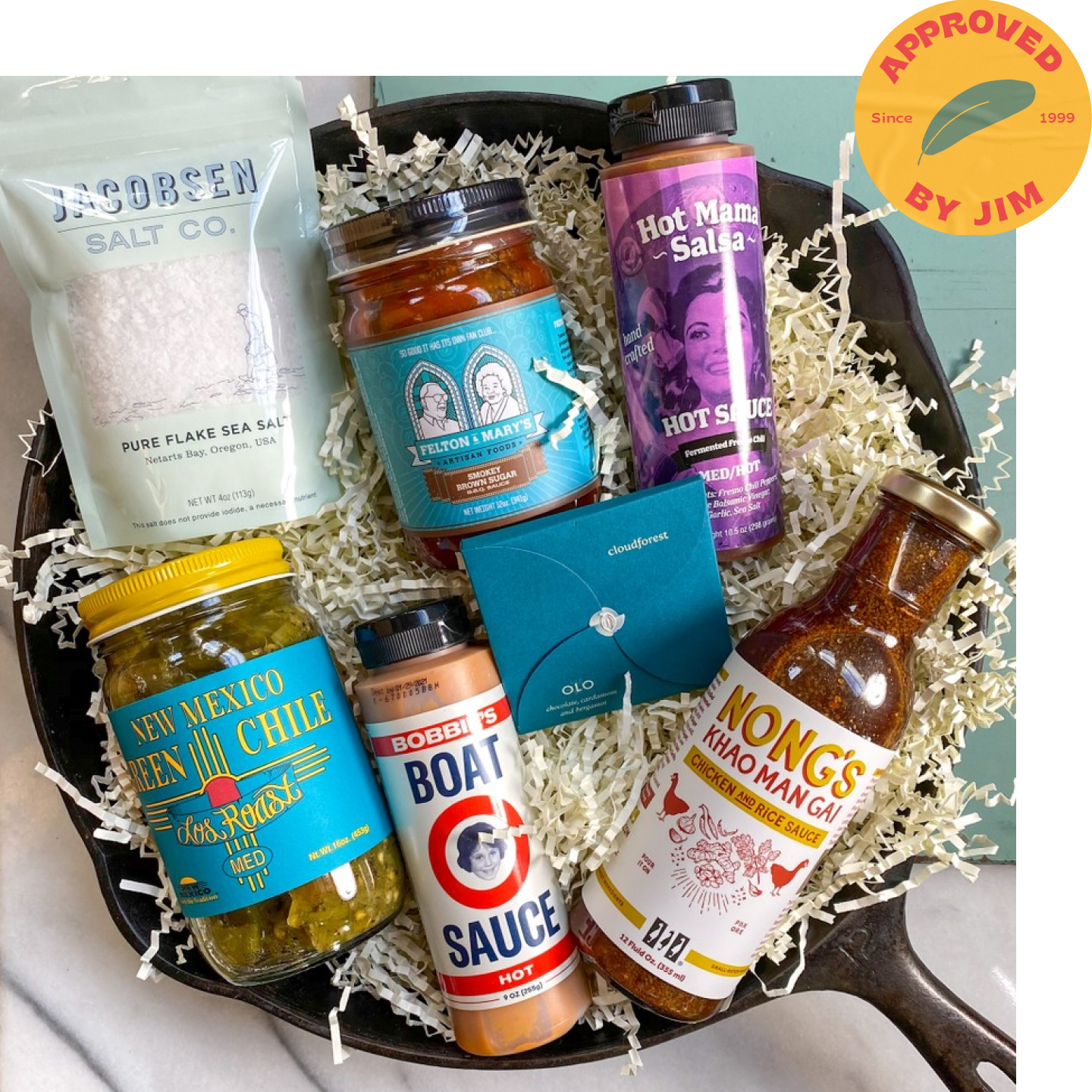 More than 20 years later, we're still hunting down good stuff from across the globe. Our team has deep roots in the food industry, and we're passionate about working with small producers near and far to bring the best of the best into the kitchens & pantries of passionate home cooks from coast to coast. So whether you're looking for Italy's best olive oils, locally made hot sauces, or just a new favorite snack, you'll find it at Wellspent Market.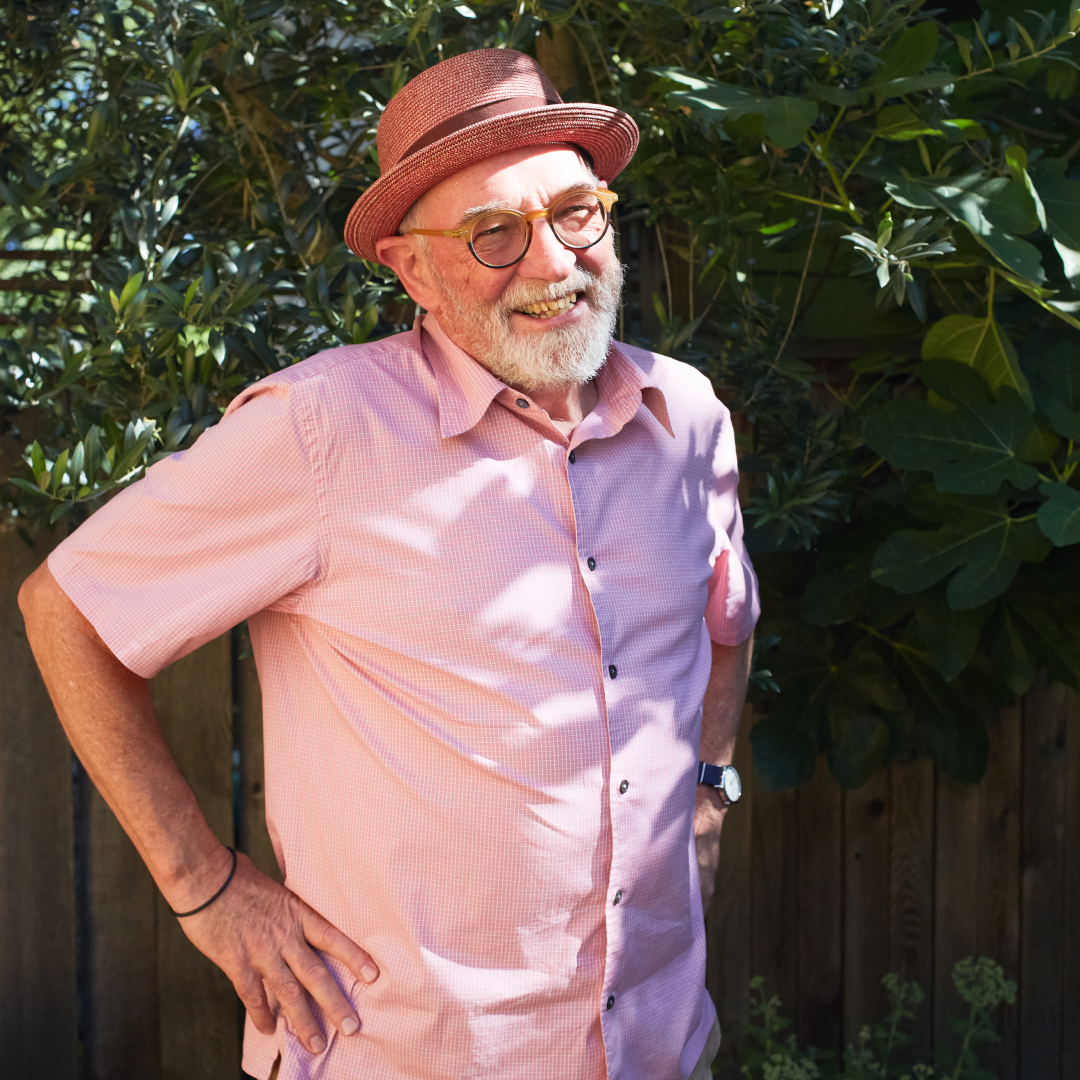 Jim Dixon
Founder/Co-Owner
Jim Dixon started Wellspent Market because he wanted an endless supply of good olive oil for himself (seriously). A James Beard Award-nominated food writer and avid home cook, he knows that good meals start with good ingredients, and after an eye-opening trip to Italy in the 90s he decided to import a few cases of authentic extra virgin olive oil. He called on his friends in the Portland restaurant industry, sold just enough oil to cover shipping costs, and (without really meaning to) found himself in the distribution business.
"I like to eat. I'm a recovering food writer. I need an endless supply of good olive oil for myself."
~ Jim Dixon, Founder of Wellspent and Real Good Food
What began as a decidedly selfish endeavor eventually transformed into a real business, with Jim supplying Portland-area chefs (plus a few friends in New Orleans and Chicago) with over 100 gallons of olive oil every week for nearly 20 years. Each trip back to Italy yielded new suppliers and new products, and eventually Jim's portfolio included hard-to-find European delights like salt-packed capers and fragrant oregano from Pantelleria, aromatic Tuscan fennel pollen, and hand-harvested Portuguese sea salt. Jim's pursuit of good food didn't always lead so far away, and he soon became Oregon's exclusive distributor of Koda Farms' heirloom rice and Albert Katz's Orleans-method vinegars, both produced in California, and worked closely with legendary Willamette Valley farmers Anthony & Carol Boutard before their retirement in 2022.
Jim remains a respected figure in Portland's food community, known city-wide for his opinionated takes on cooking and eating. Lucky shoppers will occasionally find him at Wellspent Market offering samples of newly developed recipes, and he still writes about food, contributing hyper-seasonal recipes to Portland paper Willamette Week every week.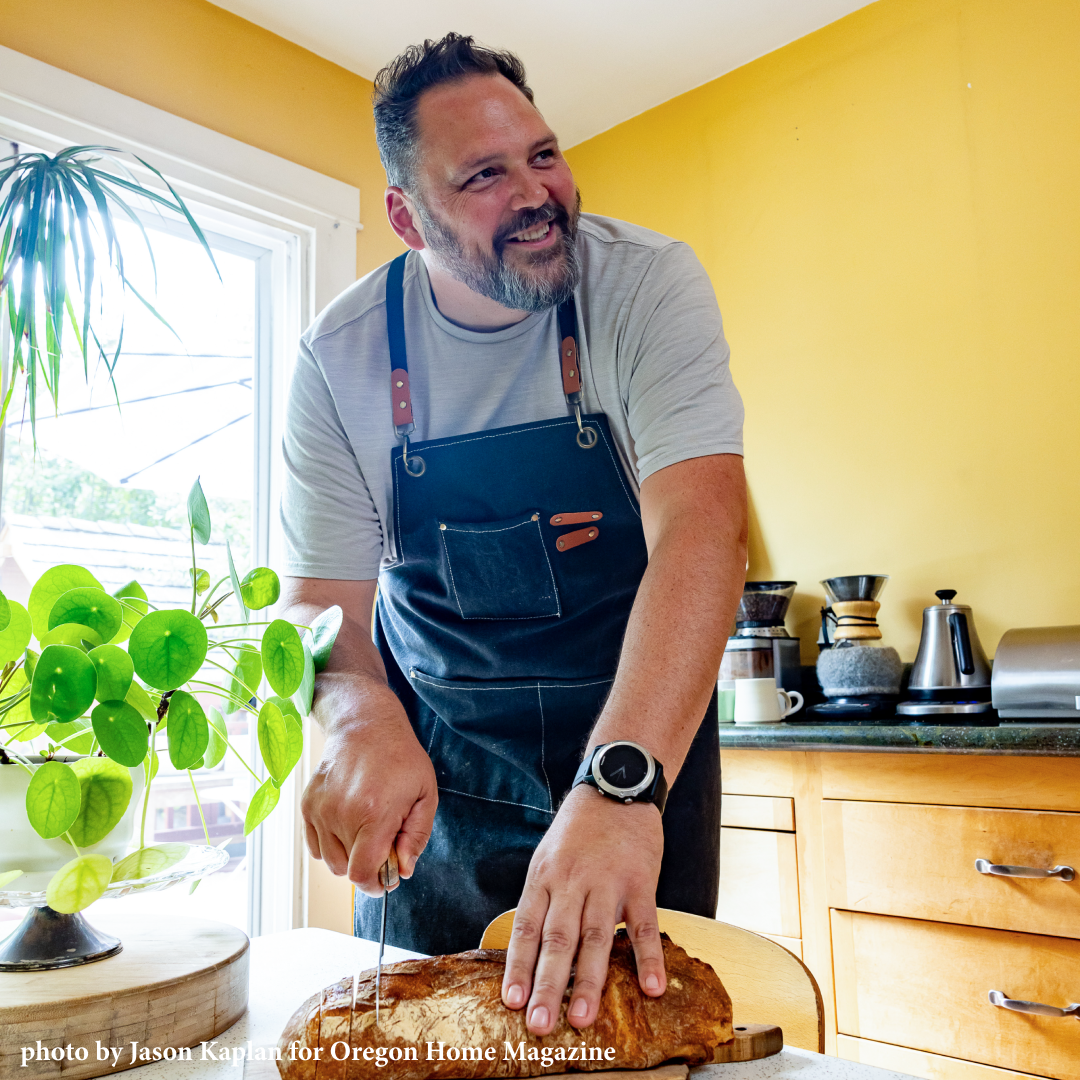 Noah Cable
Director of Operations/Co-Owner
For more than 15 years Noah Cable has helped build and grow some of Portland's most iconic food brands. He's worked with local favorites Bunk Sandwiches, the Woodsman Tavern & Market, the Portland Farmers Market, pizza legend Tastebud, the annual Feast food festival, and chickpea pioneer Little Bean. Noah also helps out at world-famous Lauretta Jean's, because he's married to pie goddess Kate McMillen.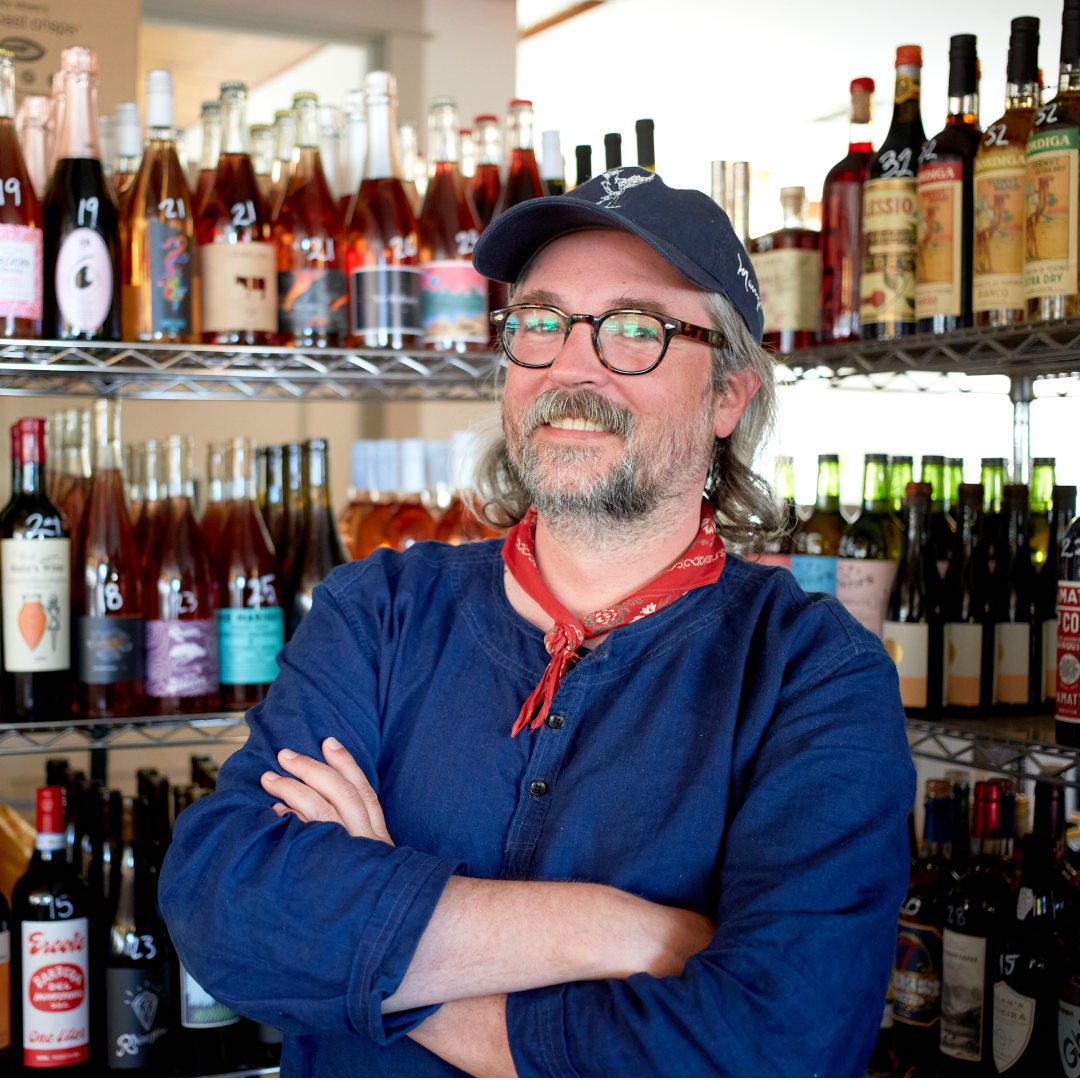 Joe Dixon
Buyer
The son of a recovering food writer (and Wellspent Market founder), Joe Dixon developed an appreciation for real good food eating his dad's cooking. Joe cut his teeth in fine dining under James Beard Award-winning chef Naomi Pomeroy before moving to Chicago to work at acclaimed chef Jason Hammel's Nightwood. He returned to the west coast & spent nearly a decade as an integral member of the crew at San Francisco's Smuggler's Cove (routinely listed among the best cocktail bars in the world) before moving home to Portland to join the family business.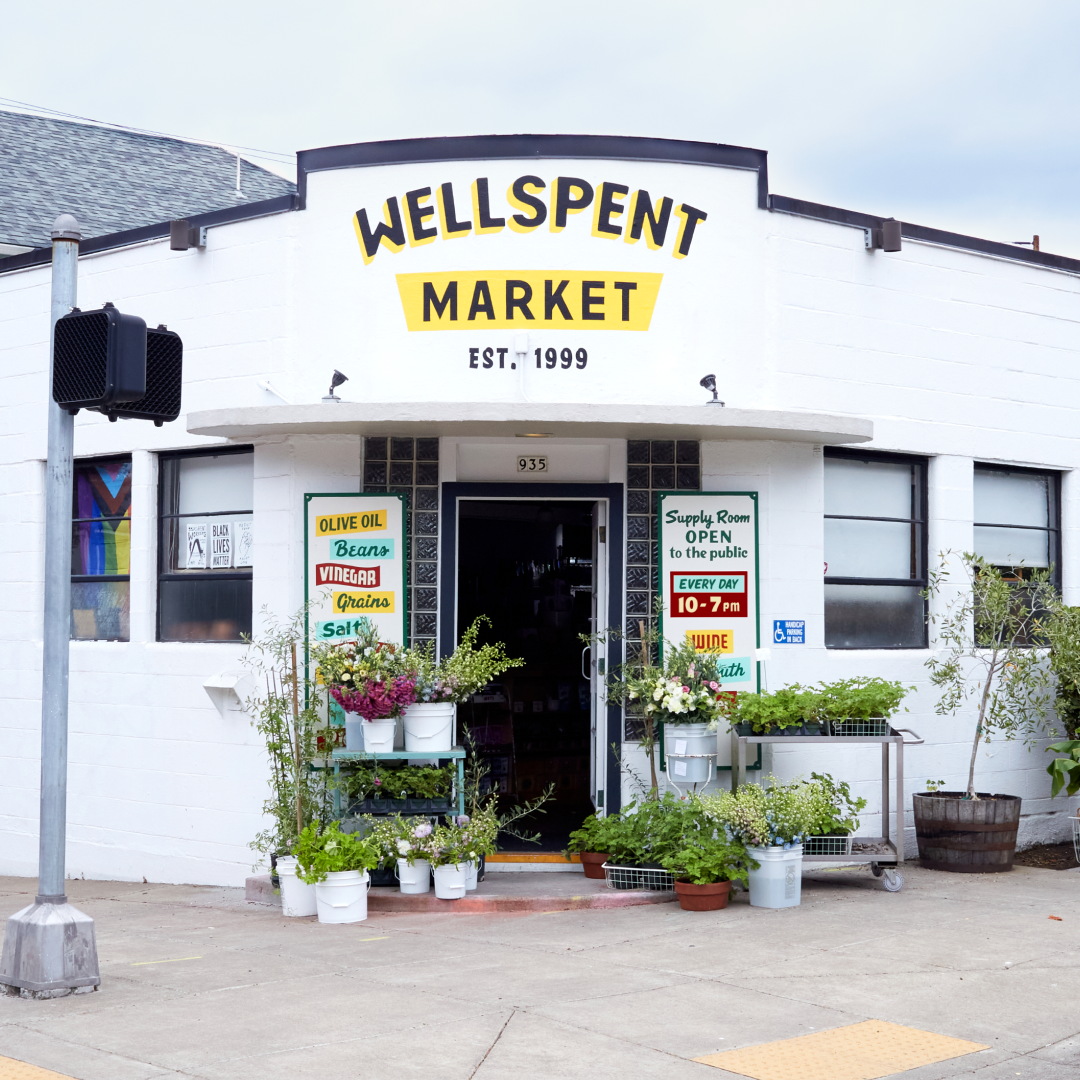 The Crew
For nearly 20 years Real Good Food was a one person operation. Jim picked up pallets of olive oil in my old Vanagon, filled and labeled bottles, and made deliveries. Jim was the bookkeeper, recipe developer, and janitor, and Jim worked a day job. As our long-time customers remember, the RGF "store" was only open a couple of days each week, and they had to wait if they needed oil or salt. Now we've got an incredible team. Caitlin and the shop crew hold down the fort in PDX while Diana is taking care of our spot in McMinnville. Khathy keep us stocked and helps Joe find delicious new products. Dennis takes care of our wholesale customers, and Donene keeps our books on track. Nicole helps with strategy and art direction, while Heather is our marketing manager and makes everything look great. As a team, we all come together so we can help make your food taste better.