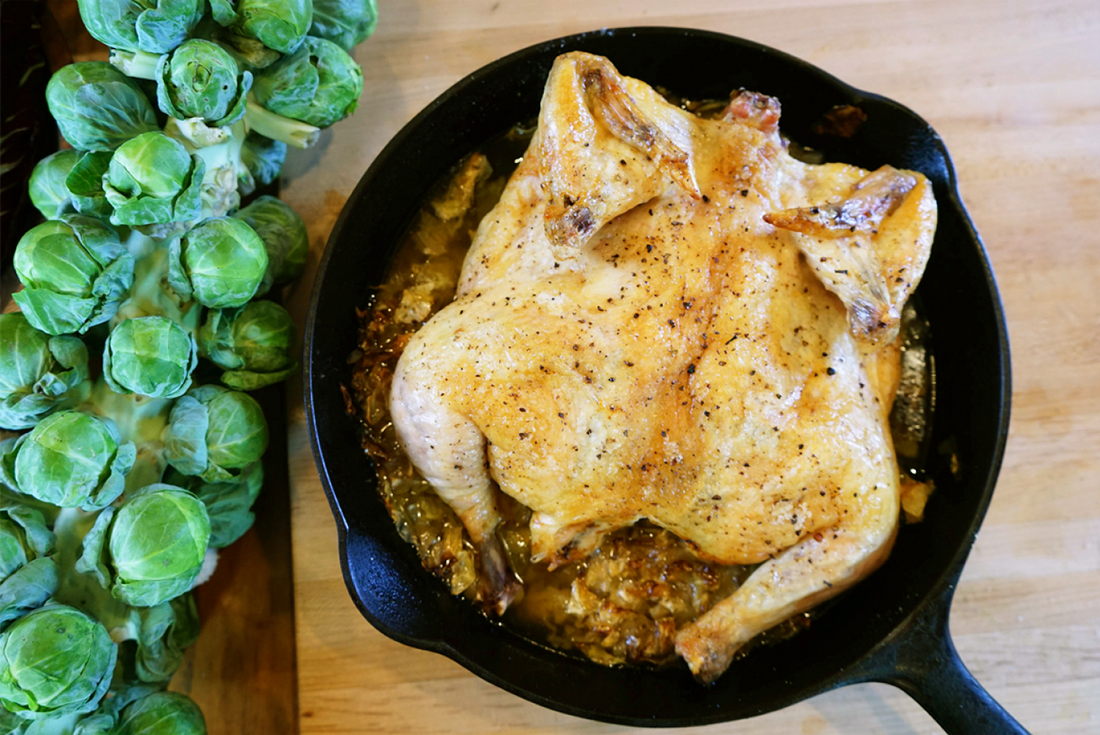 Chicken Roasted on Cabbage
20 minutes prep
2 hours + 30 minutes active cooking
2 hours + 50 minutes total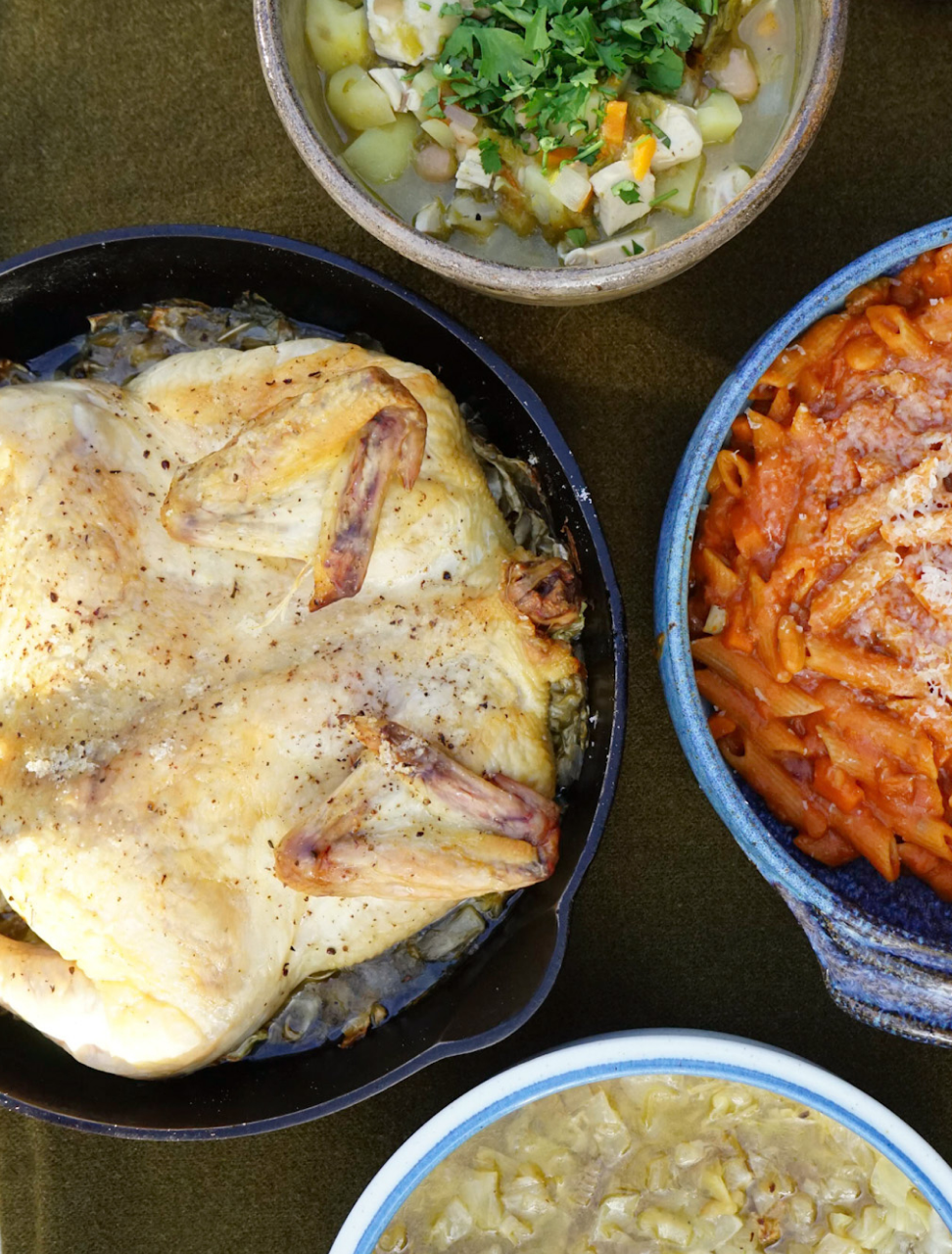 Roasting a whole chicken might seem like a project for a dinner party with friends, but it's even better for everyday eating.
Roast a chicken one night, eat different chicken-based meals for the next few days. I like the wings for their high skin to meat ratio, so I eat them first. Judith goes for the back with its hidden pockets of delectable dark meat. The rest of the chicken might get eaten piece by piece, but more often it gets picked apart for fried rice, chicken salad, tacos, or soup.

With so many stores offering rotisserie chickens, often priced less than an uncooked bird, the same approach works for a whole chicken you bring home already cooked. But the chicken you roast at home will taste better.
What You'll Need
Ingredients
For the shopping list
1 Whole Chicken
1/2 - 1 Head Green Cabbage, chopped
1 Onion, chopped
To taste Black Pepper
Equipment
From the kitchen
1 Chef's Knife
1 Cutting Board
1 Skillet or Baking Dish
What you'll have to do
Step 1
Split the chicken down the breast, then lay if flat on the cutting board.

Press down to crack the wing and legs joints and flatten the chicken. If you have time, sprinkle salt all over (roughly 1 tablespoon per pound) and let sit, uncovered, in the refrigerator overnight or at least an hour or two.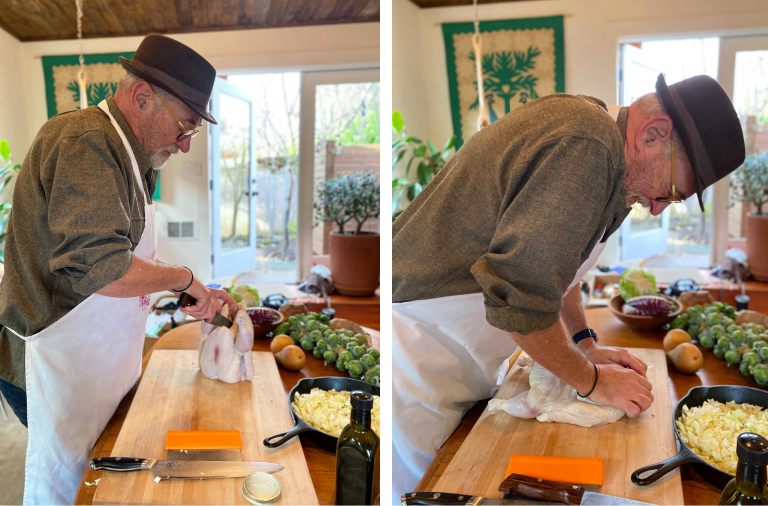 Step 2
Use a skillet or baking dish large enough to hold the flattened chicken. Spread the cabbage and onion in the pan, drizzle with a little olive oil and sprinkle with salt and pepper.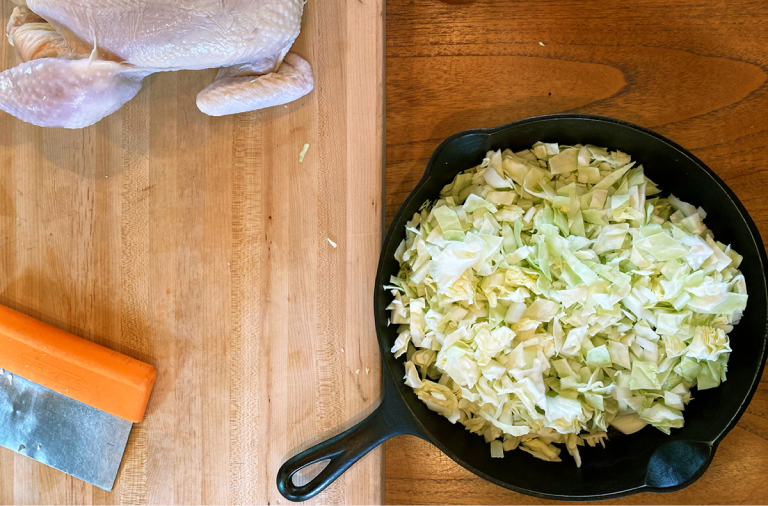 Step 3
Put the chicken on top of the vegetables, skin side up, and drizzle with more olive oil. Roast at 300F for about 2 hours or the temperature at the thigh registers 160F.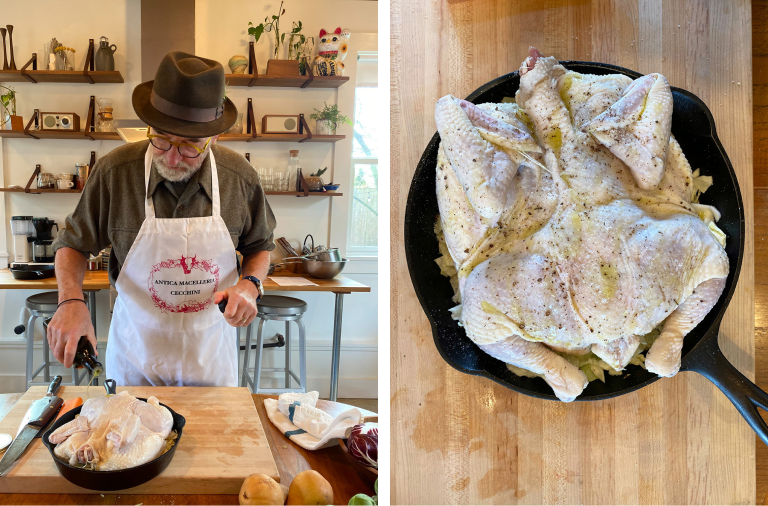 Step 4
Let cool for 15 minutes, then cut up. Serve with the cabbage and onions.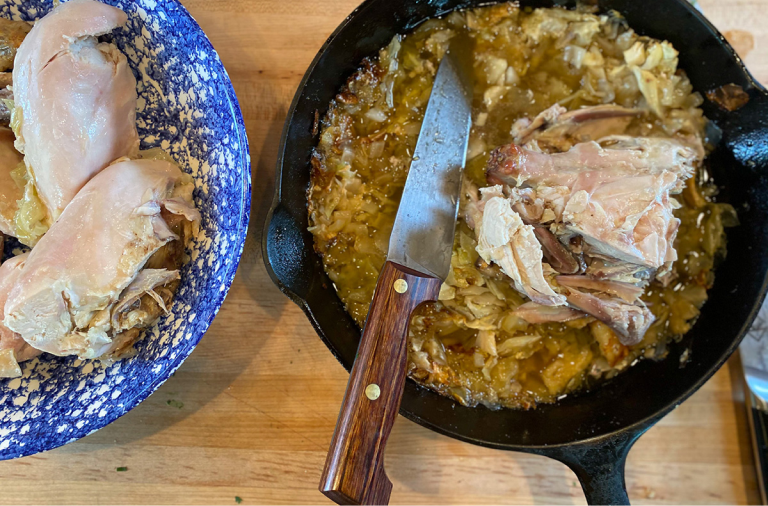 Crispy Chicken Skin
I like the skin, especially on the wings, but I pull most of it off the roasted chicken so I can make it evern crisper. Put the skin in a single layer in a skillet or sheet pan and roast it at 300F for about 20 minutes or until it's very crispy and stiff. My friend Shawn calls this kosher bacon, and it makes a great sandwich. It's also good right out of the oven, especially with a shot of Crystal hot sauce. But I usually chop it up for fried rice, tacos, or anywhere I want to add some bits of chicken-y crunch.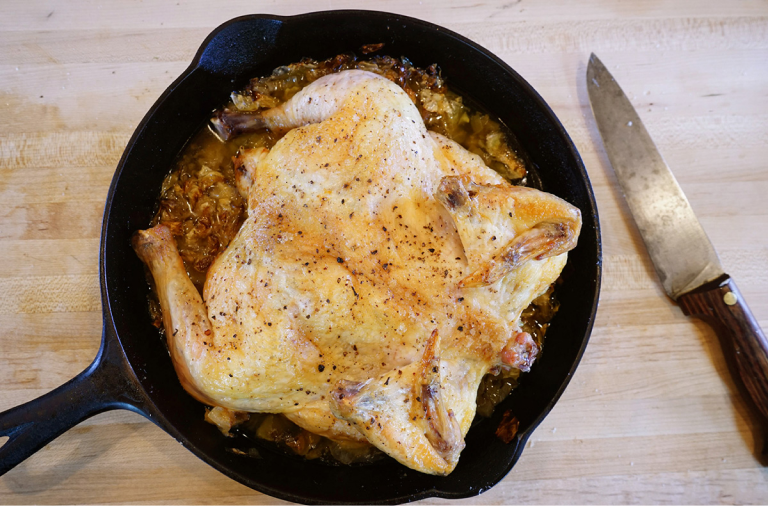 Shop this recipe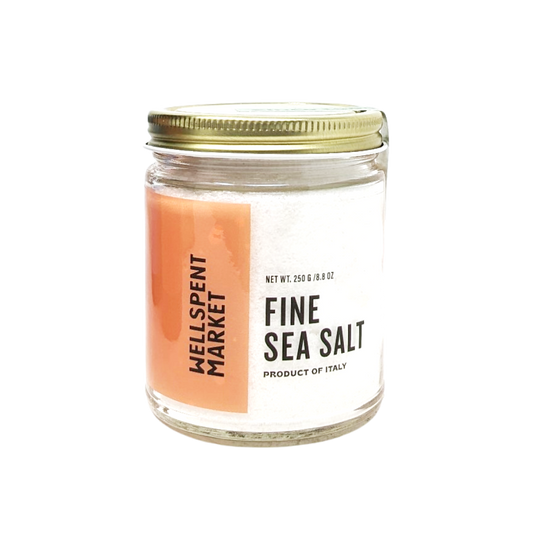 Salt, Herbs, & Spices
Vendor:
Gucciardo Vincenzo
Trapani - Sicily
Sale price
$7
Regular price
Unit price
per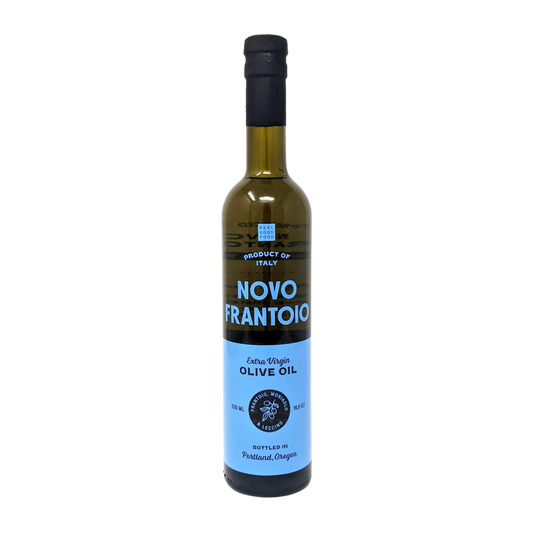 Olive Oil
Vendor:
Novo Frantoio
Tuscany - Italy
Sale price
$27
Regular price
Unit price
per
More recipes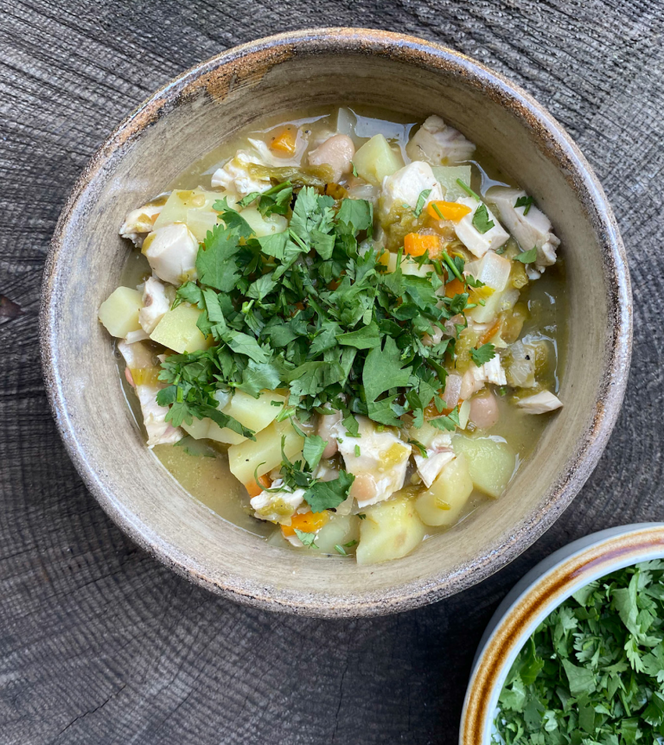 Los Roast Chicken Chile Verde with Beans
Fire-roasted Hatch chiles and leftover chicken make a quick dinner.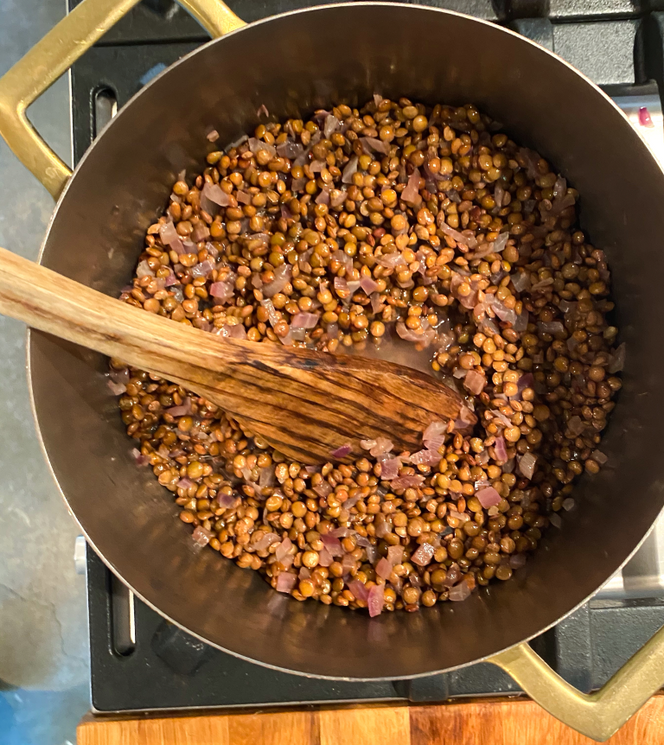 Barbeque Lentils
We want everyone to eat more lentils, and these, slightly sweet and spicy, make it easy.