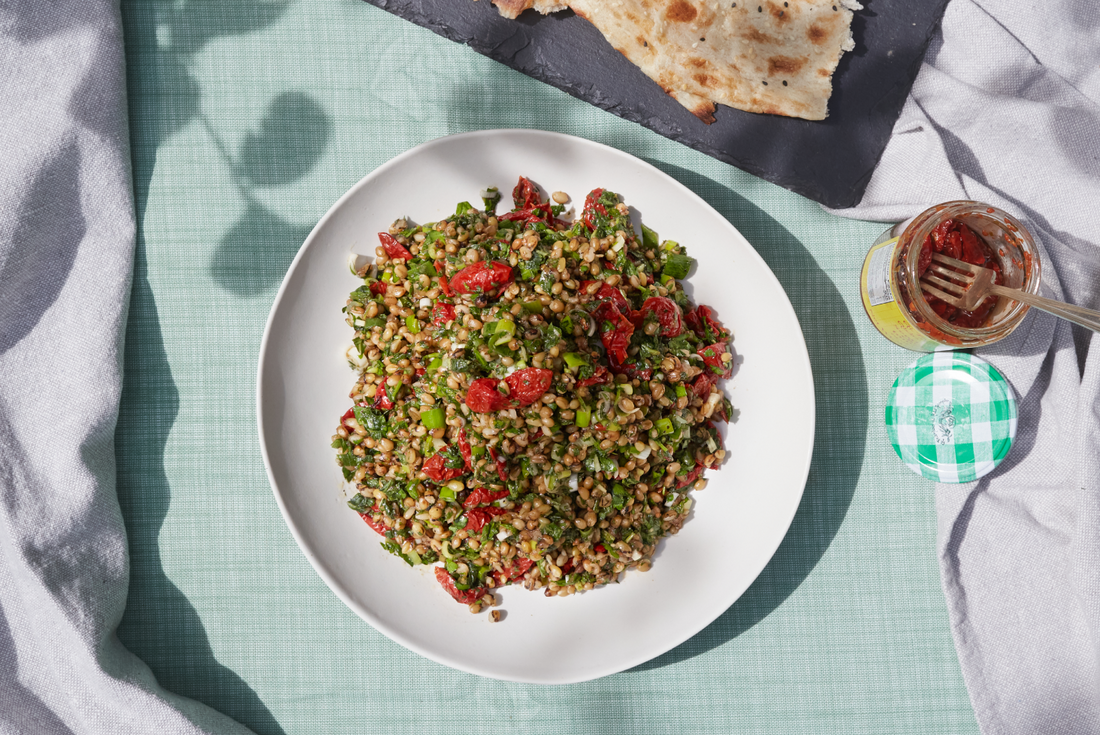 Frikeh Tabbouleh
25 minutes prep
45 minutes active cooking
1 hour + 10 minutes total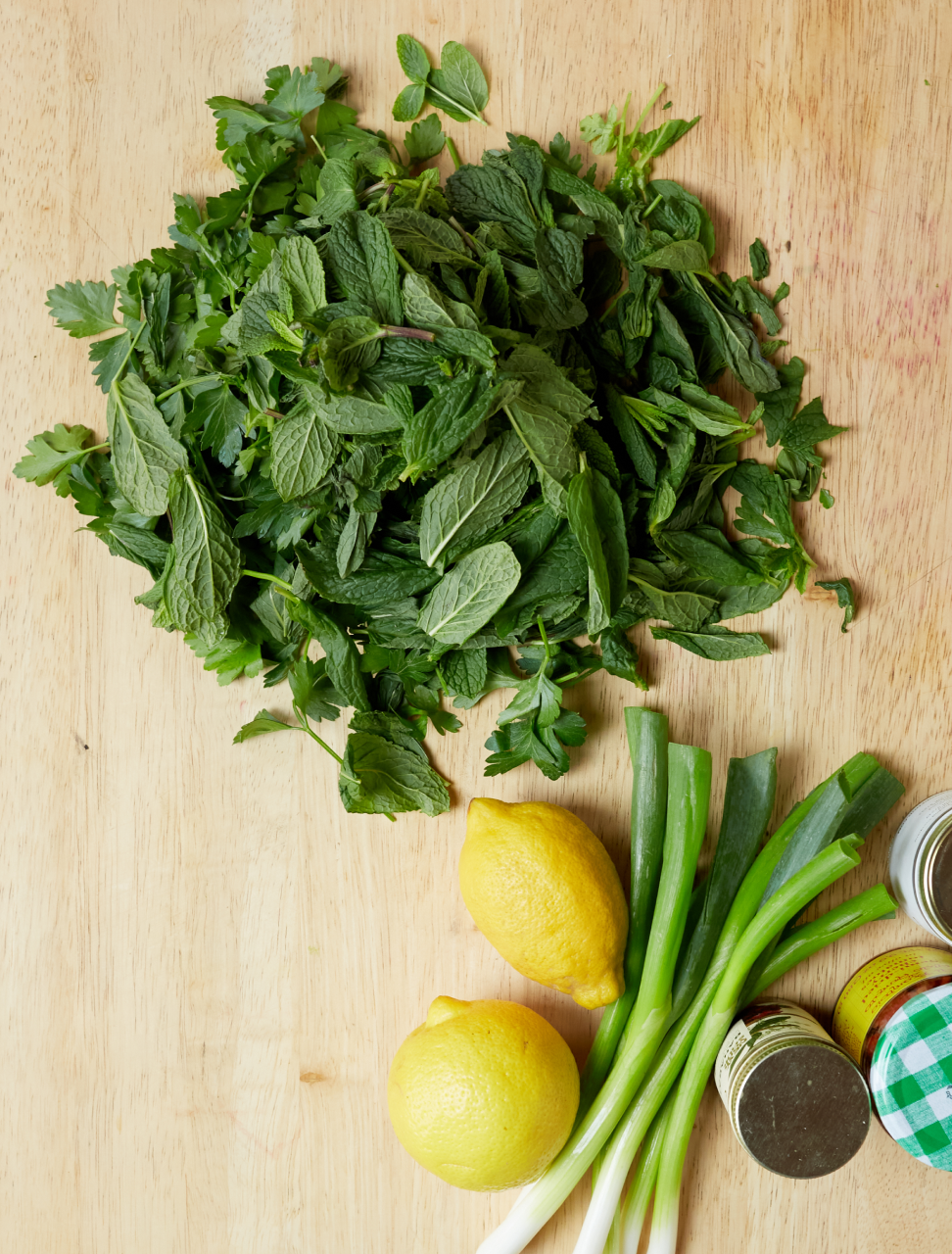 Edible herbs have long been an important foodstuff in the Middle East...
and the parsley salad called tabbouleh comes originally from the mountains of Lebanon and Syria. It's traditionally made with bulgar, wheat berries that have been cooked, dried, and cracked so they store longer and cook faster, but it's possible similar herb salads were made with the parched green wheat called frikeh. Harvested when the sugar and moisture content is high, the wheat is burned in the field to remove the chaff and other inedible parts, and the grains take on a slightly smoky flavor.
What You'll Need
Ingredients
For the shopping list
1 cup of parched green wheat, aka frikeh
1 bunch of flat leaf parsley, chopped
1/2 cup of fresh mint leaves, chopped
4 green onions, chopped
Juice and zest from 1 lemon
1 teaspoon of baharat spice blend
6-8 black peppercorns, ground or crushed
1/2 pint of fresh cherry tomatoes, halved
Equipment
From the kitchen
1 Large Sauce Pan
1 Chef's Knife
1 Cutting Board
1 Mixing Bowl
1 Zester
Measuring Cups
Measuring Spoons
What you'll have to do
Step 1
Put 1 cup of frikeh in a 3 or 4 quart pot, stir in a teaspoon of salt, and add enough water to cover the grain by 2 inches. Bring to a boil, reduce the heat to a simmer, and cook until the grains are tender, about 45 minutes. Drain and cool; store in the refrigerator for several days if desired.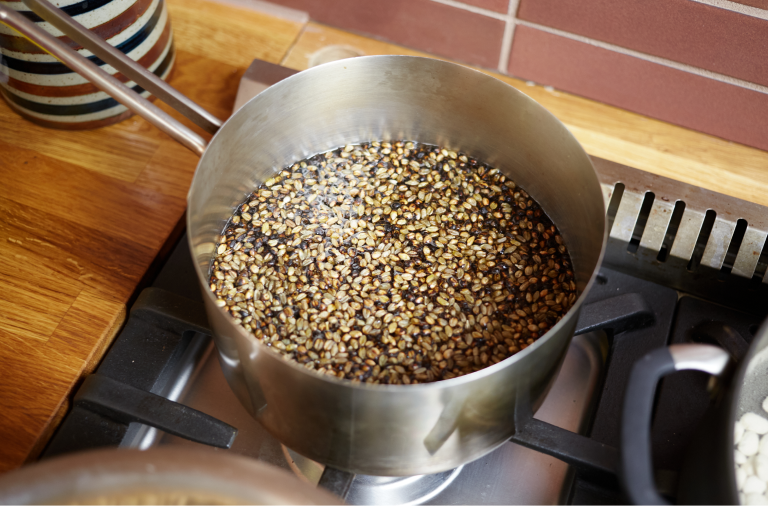 Step 2
Pick the leaves and tender stems from the parsley and mint and chop finely. Chop the green onions. Zest and juice the lemon.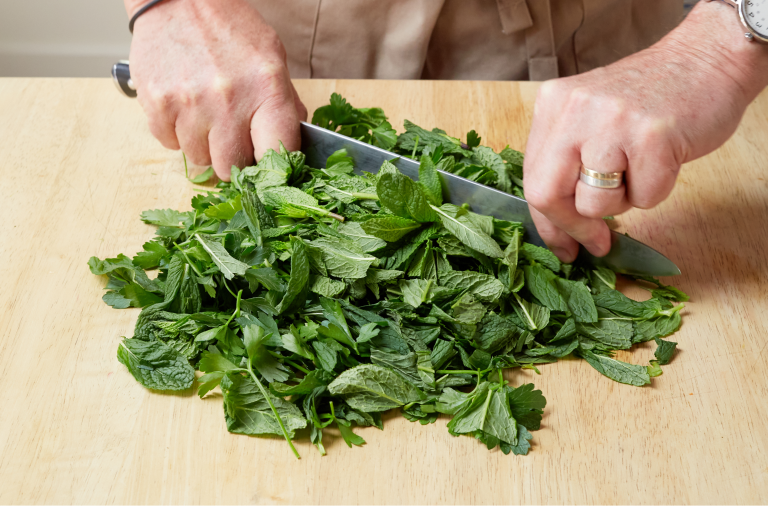 Step 3
Combine the cooked frikeh with the parsley, mint, green onions, lemon juice and zest, 2 tablespons of preserved lemon paste, 1 teaspoon of baharat, salt, and pepper.
Step 4
Gently mix in cherry tomatoes. Serve with lemon wedges if desired.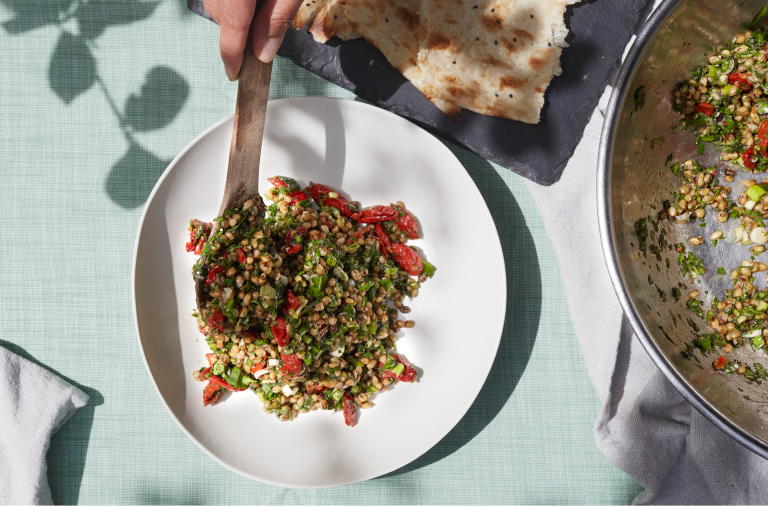 Shop this recipe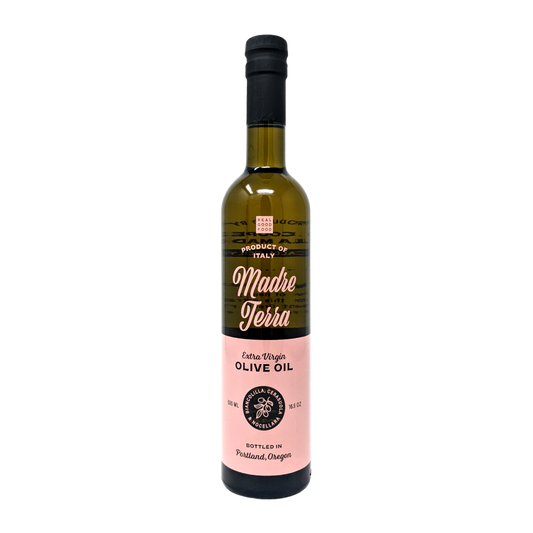 Olive Oil
Vendor:
Madre Terra
Sicily - Italy
Sale price
$25
Regular price
Unit price
per
Sauces & Condiments
Vendor:
New York Shuk
Brooklyn - New York
Sale price
$19
Regular price
Unit price
per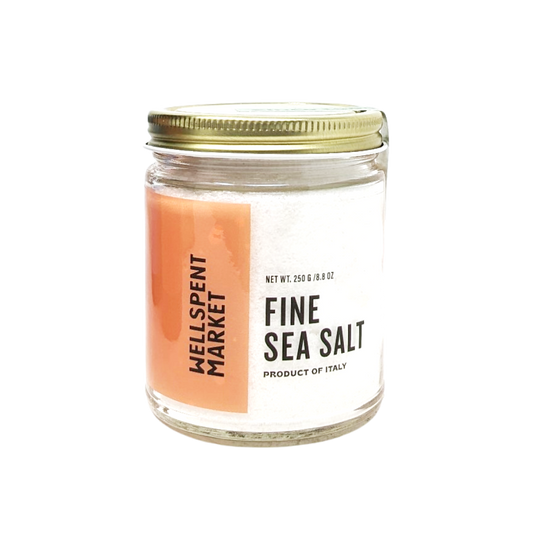 Salt, Herbs, & Spices
Vendor:
Gucciardo Vincenzo
Trapani - Sicily
Sale price
$7
Regular price
Unit price
per
More recipes
Mushroom "Open" Kibbeh with Tahini Sauce
Inspired by the flavors of the Levant, this mushroom kibbeh can be eaten with warm pita or served over hummus or rice.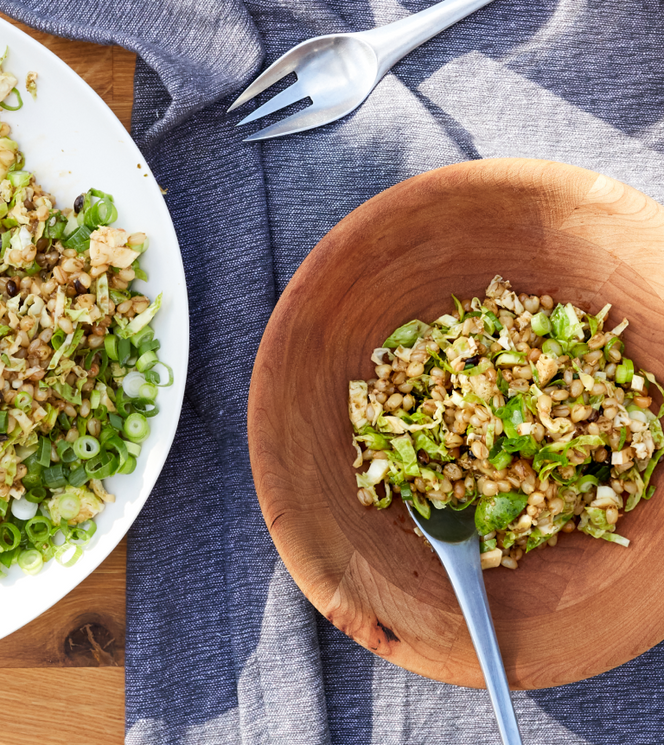 Naked Barley & Shio Koji Brussels Sprouts Salad with Miso Ponzu Dressing
This composed salad is substantial enough to make a meal by itself.