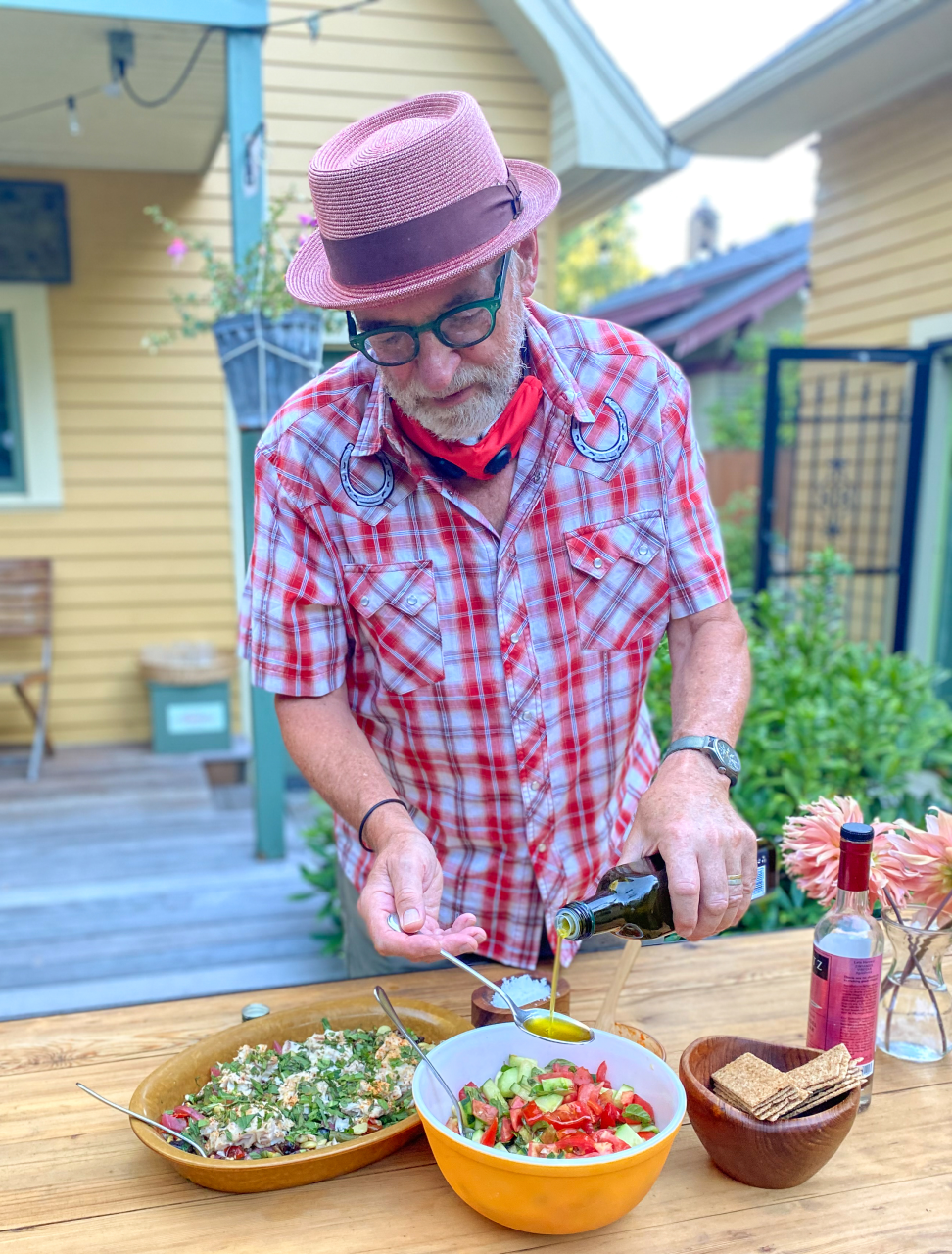 Most of the world eats some form of tomato and cucumber salad.
Italians like theirs with red wine vinegar and oregano, while in Greece they add olives. Spanish pipirrana combines the tomatoes and cukes with garlic and a mildly spicy green pepper. Egyptian salata baladi includes onion, parsley, and lemon, (the juice that collects in the bottom of the salad bowl is poured into a glass to drink separately). Indian kachumber adds radishes, cilantro, and cumin, while Israelis use mint, red onion, and parsley. The Germans add sour cream, the French stir in creme fraiche, and the Portuguese include roasted red peppers.

While you can make tomato and cucumber salads all year, late summer is the only time you can make one that tastes good. You need vine-ripened tomatoes with flavor, and here in the Pacific Northwest you find them as August gives way to September. Cucumbers are better, too, with choices beyond the usual waxy, thick-skinned slicers you find in the produce section.
What You'll Need
Ingredients
For the shopping list
3-4 Good Tomatoes
2-3 Cucumbers, preferably thin-skinned varieties such as Persian*
1 large handful fresh herbs such as mint, parsley, or basil**
*pickling cucumbers, sometimes labeled as Kirbys, are surprisingly good in salads and another good choice.
**if you're really into measurements, call this a cup of chopped herbs
Equipment
From the kitchen
1 Chef's Knife
1 Cutting Board
What you'll have to do
Step 1
Cut the tomatoes and cucumbers into bite-sized pieces (if the cucumbers have thick, waxy skins, peel them).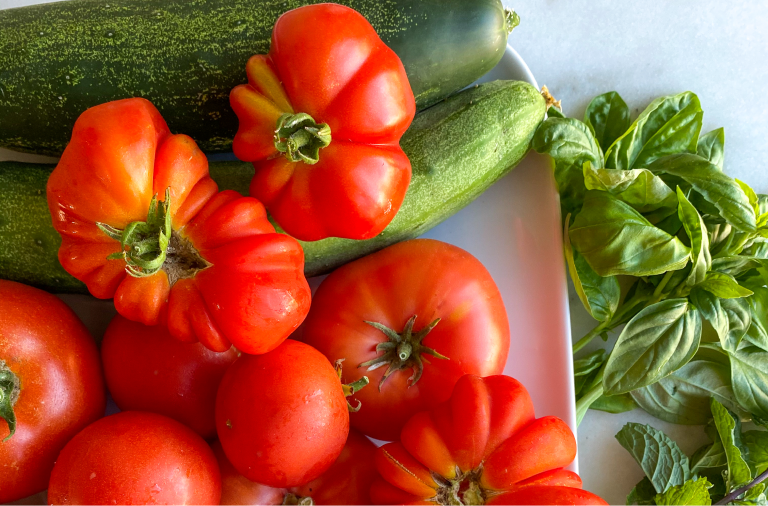 Step 2
Chop the herbs, but not too finely. Combine everything in a nice bowl.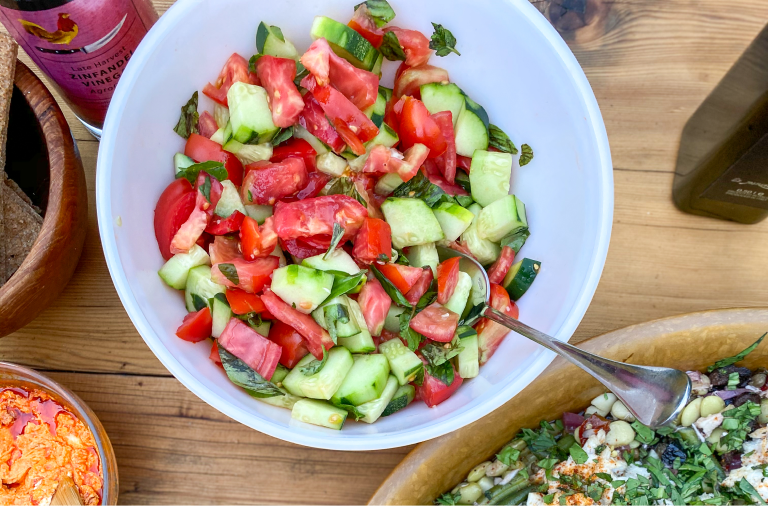 Step 3
Add the vinegar and olive oil, sprinkle with sea salt flakes, and toss.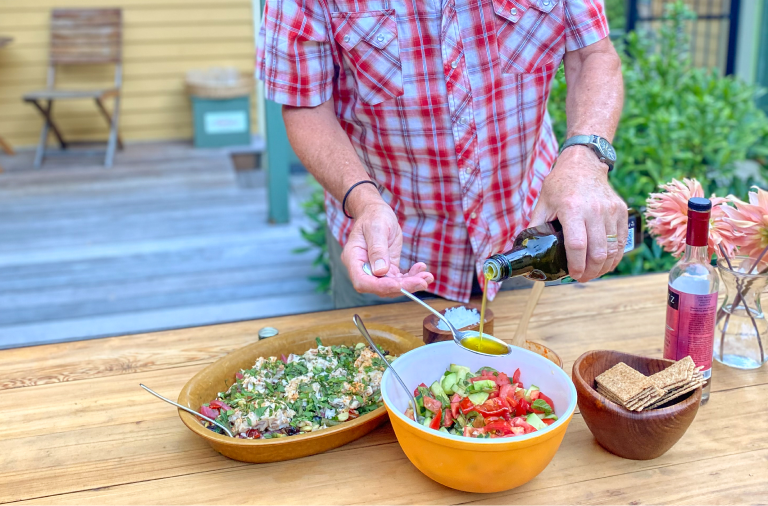 Shop this recipe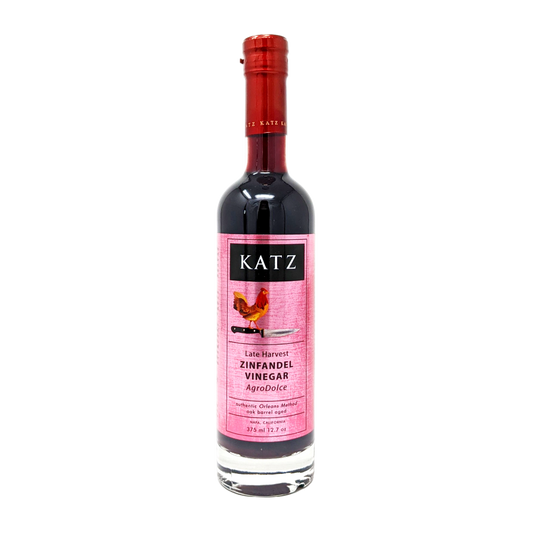 Vinegar
Vendor:
Katz Farm
Napa - California
Sale price
$16
Regular price
Unit price
per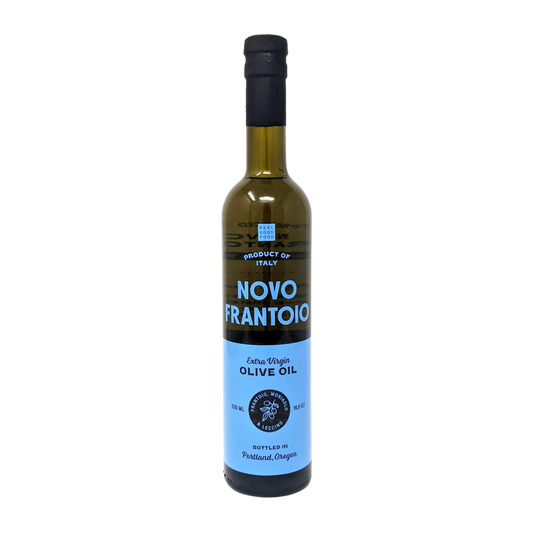 Olive Oil
Vendor:
Novo Frantoio
Tuscany - Italy
Sale price
$27
Regular price
Unit price
per
Salt, Herbs, & Spices
Vendor:
HAVSNØ
Gossen Island - Norway
Sale price
$3
Regular price
Unit price
per
More recipes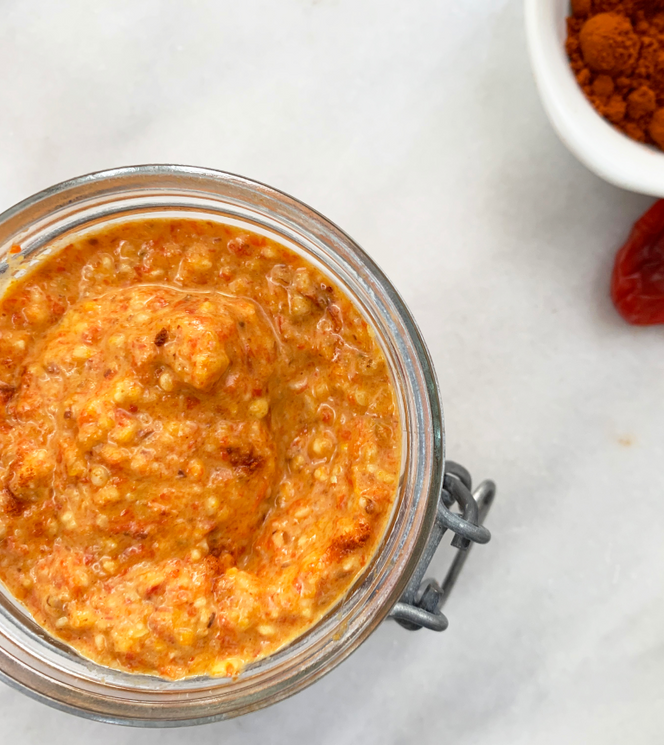 Our Not Romesco, Romesco
This Spanish-style, romesco-inspired condiment is just roasted pepper and almond sauce. No matter what you call it, it's delicious.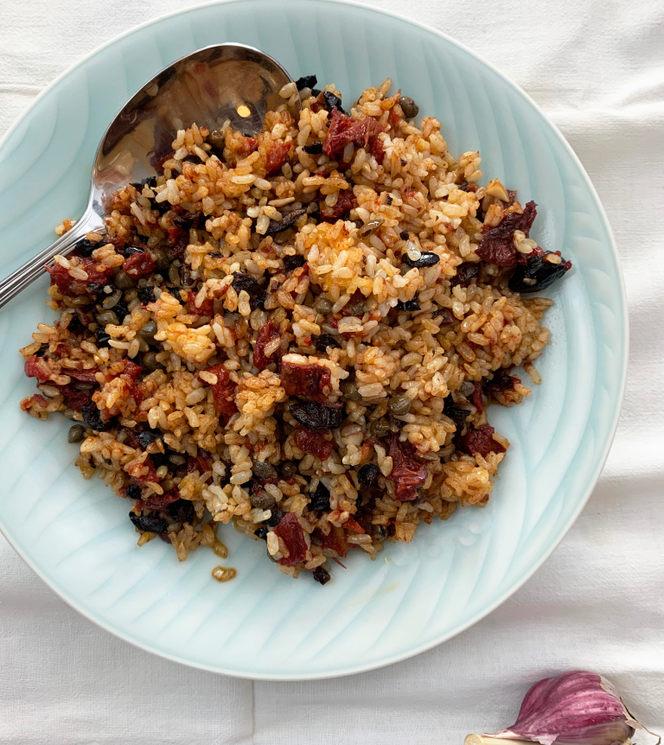 Puttanesca Fried Rice
Italian flavors meet Asian technique with tasty results. And thanks to Portland chef Tommy Habetz for the inspiration.