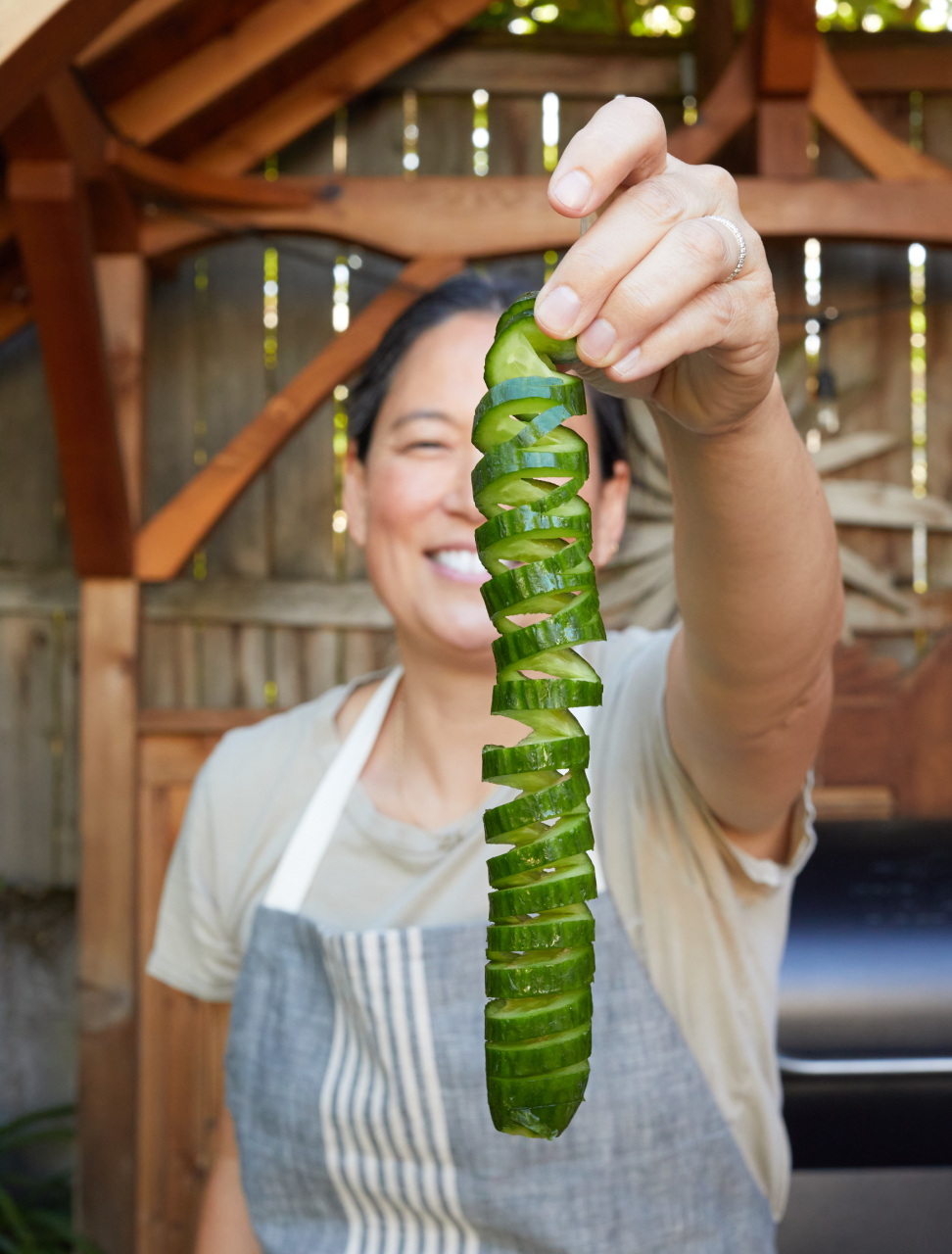 Wellspent partner & creative director Nicole Sakai serves this salad all summer long.
It's quick and easy, yet full of complex flavors, and is just the thing to serve alongside a chilled glass of her refreshing Sorta Summer wine.
What You'll Need
Ingredients
For the shopping list
1 pound of cucumbers - You can use Japanese, English, or Persian (we prefer the small Persian)
2 tablespoons of soy sauce
2 tablespoons of vinegar (rice or Chinese black)
1 teaspoon of sesame oil
2 green onions, chopped
handful of cilantro, chopped (optional)

Equipment
From the kitchen
1 chef's knife
1 cutting board
2 medium mixing bowls
1 small mixing bowl
paper towels
measuring cups
measuring spoons
What you'll have to do
Step 1 – Cut your cucumbers into your desired bite-size shape. You can do spiral (see below), simple slices, or smashed chunks.
Step 2 – Put the cucumber pieces in a bowl and sprinkle with salt and mix fully. Let sit for about 5-10 minutes, not longer or they will get too salty.
Step 3 – In that time, you can make the sauce: mix 2 tablespoons soy sauce, 2 tablespoons vinegar, 1 tablespoon chili crunch, 1 teaspoon sesame oil, 1 teaspoon honey, and peanuts.
Step 4 – Rinse the cucumbers and pat dry on some paper towels so there isn't residual water to dilute the sauce.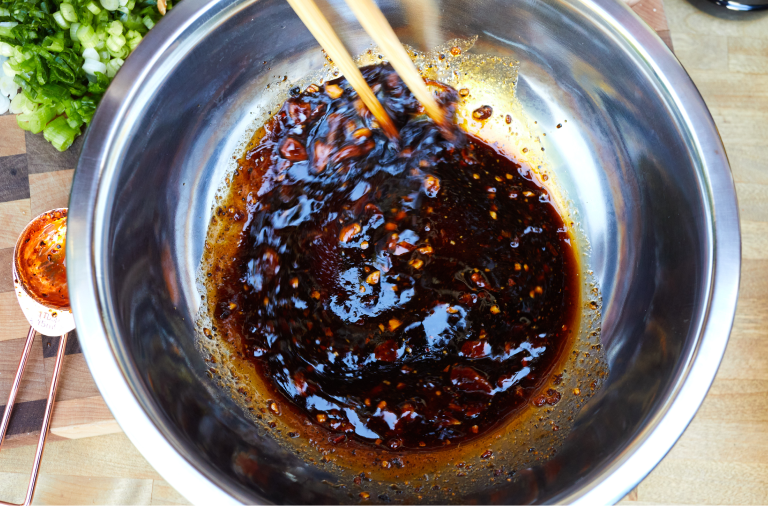 Step 5 – Toss in a bowl with sauce, then garnish with chopped green onion and/or cilantro and chopped peanuts. just before serving.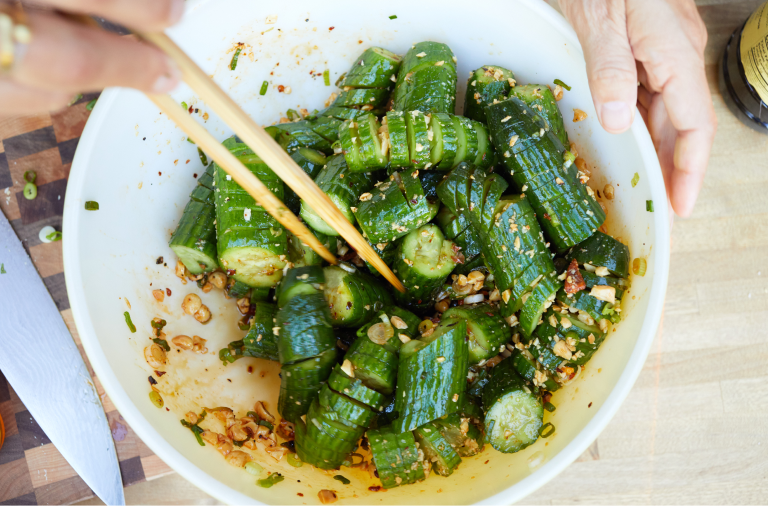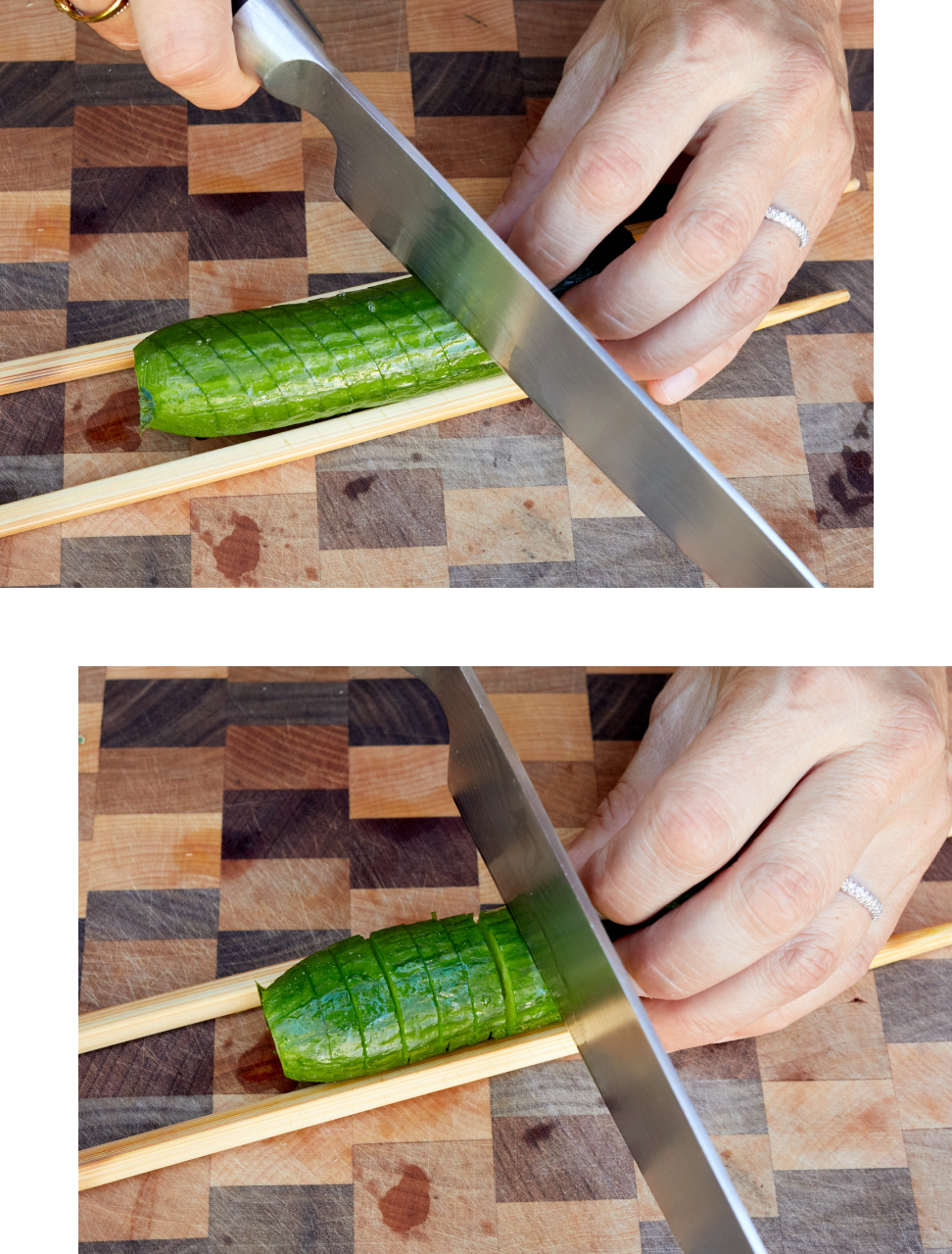 How to Spiral Cut a Cucumber
Step 1 – Cut ¼" slices at a 45º angle half way through one side of a cucumber. To make cutting only halfway through easier, use chopsticks on either side that will stop the knife.
Step 2 – Flip the cucumber over and cut straight ¼" slices half way through that entire side.
Viola! You have a cucumber spiral.
Shop this recipe
Salt, Herbs, & Spices
Vendor:
North Sea Salt Works
Gossen Island - Norway
Sale price
$9
Regular price
Unit price
per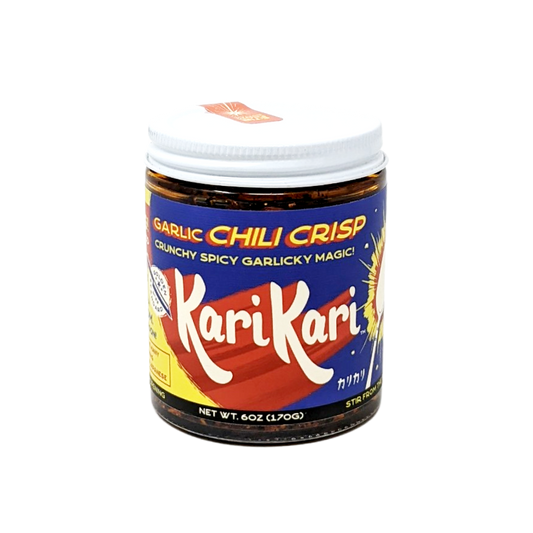 Sauces & Condiments
Vendor:
KariKari Foods
Seattle - Washington
Sale price
$16
Regular price
Unit price
per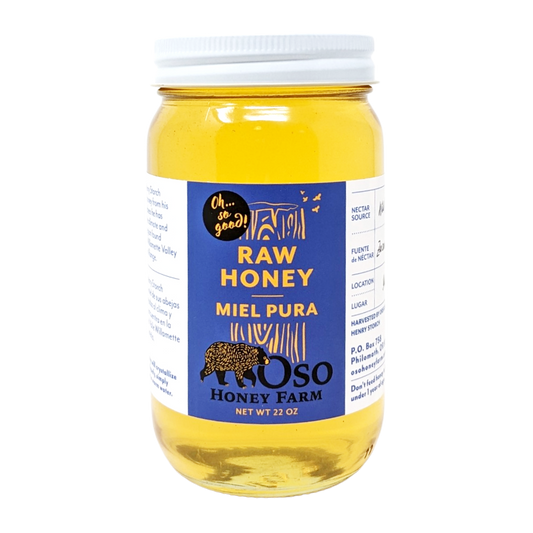 Spreads
Vendor:
Oso Honey Farm
Philomath - Oregon
Sale price
$10
Regular price
Unit price
per
Crackers, Snacks, & Nuts
Vendor:
Englewood United Methodist Church
Rocky Mount - North Carolina
Sale price
$9
Regular price
Unit price
per
More recipes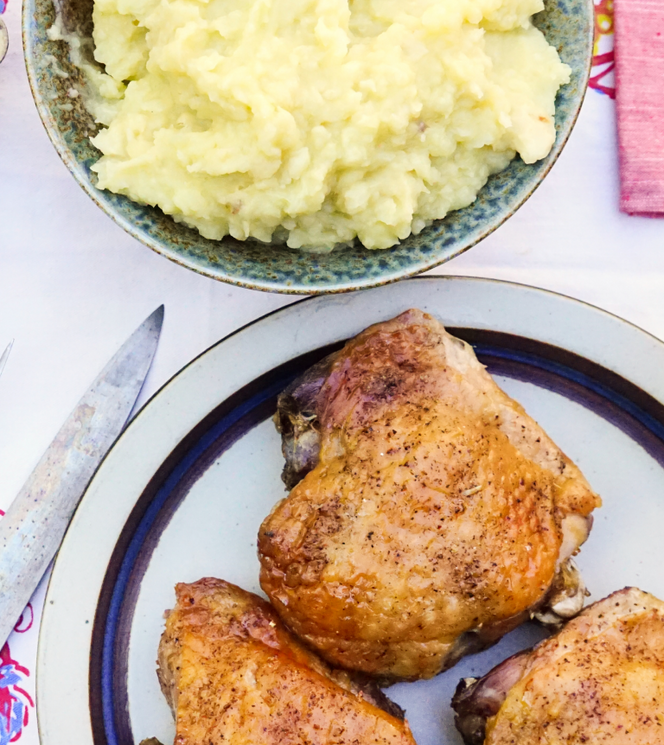 Turkey Thigh Confit & Gravy
Our favorite part of the turkey, and who doesn't like gravy?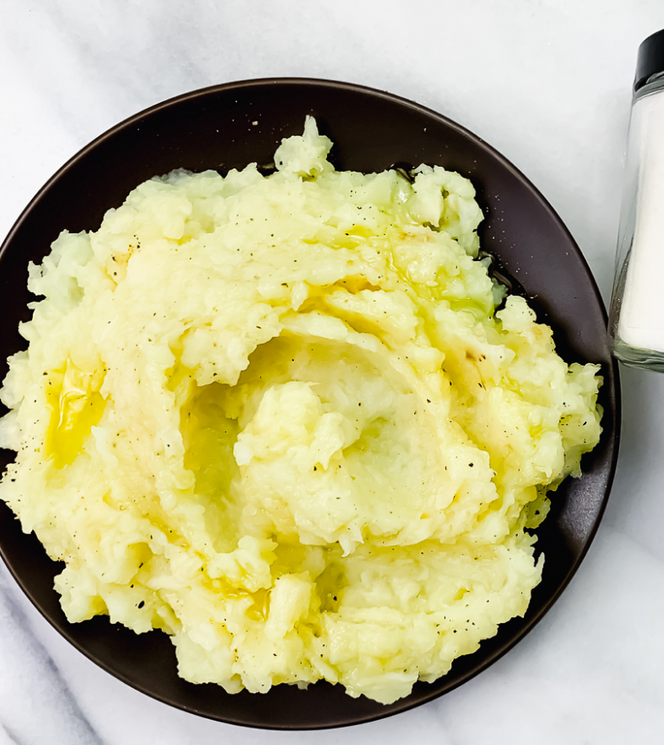 Olive Oil Mashed Potatoes with Celeriac
Celeriac, aka celery root, and a copious amount of extra virgin olive oil make ordinary mashed potatoes something special.