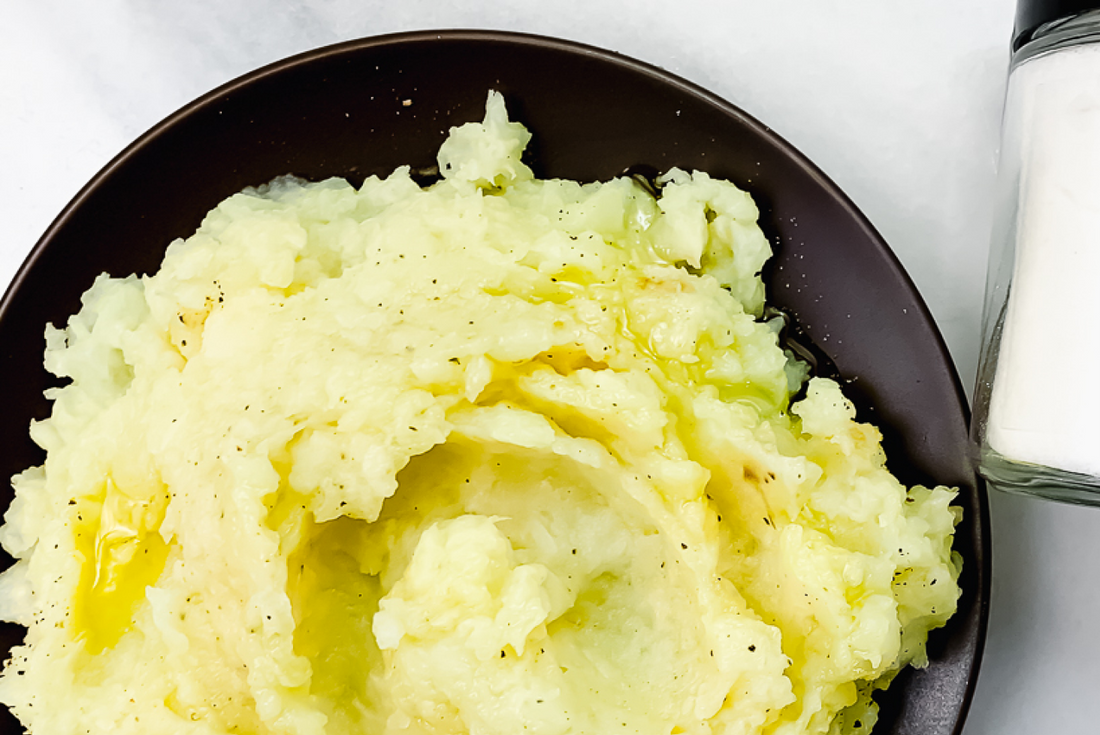 Olive Oil Mashed Potatoes with Celeriac
15 minutes prep
30 minutes active cooking
45 minutes total
Thanksgiving mashed potatoes, always made with russets, butter, and milk, were my favorite.
We'd form them into starchy mountains, create a well in the middle, and make a lake of gravy. While this version of mashed potatoes would be right at home on your Thanksgiving table, it's too good to only eat once every year. And it doesn't even need gravy. You can make it with russets, but I like to use yellow spuds.
What You'll Need
Ingredients
For the shopping list
3 pounds of celery root
3 pounds of yellow potatoes
To taste black pepper, freshly ground
Equipment
From the kitchen
1 Chef's Knife
1 Cutting Board
1-3 Soup Pots
1 Skillet
Measuring Cups
Measuring Spoons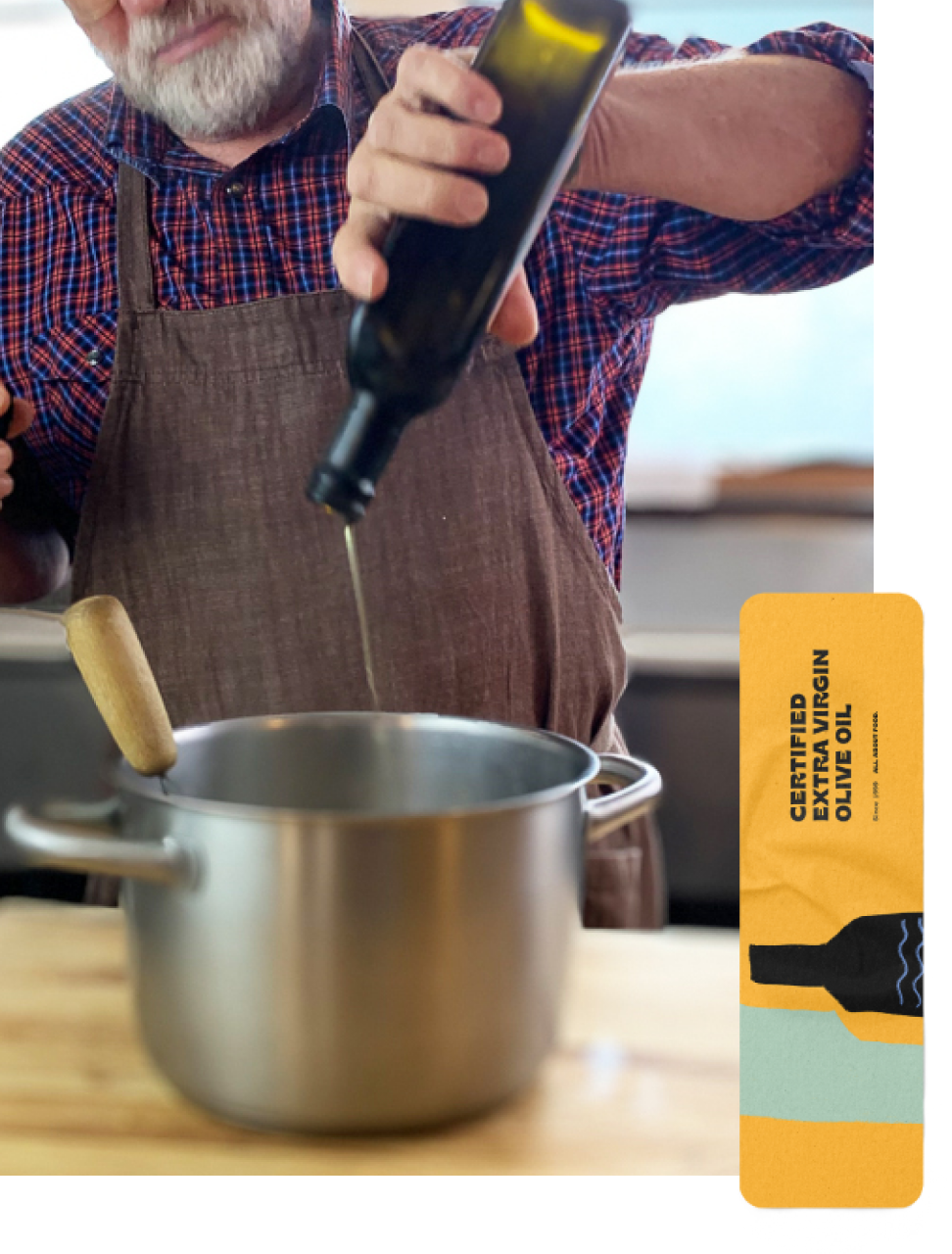 "Stir in a lot more extra virgin olive oil than you think you should"
~ Jim Dixon, founder Wellspent and Real Good Food
What you'll have to do
Step 1
A softball-sized celery root weighs about 3 lbs, so get the same amount of spuds. If you've got more than 6 people to feed, double that. Trim and peel the celery root and potatoes, then cut them into roughly equal sized chunks.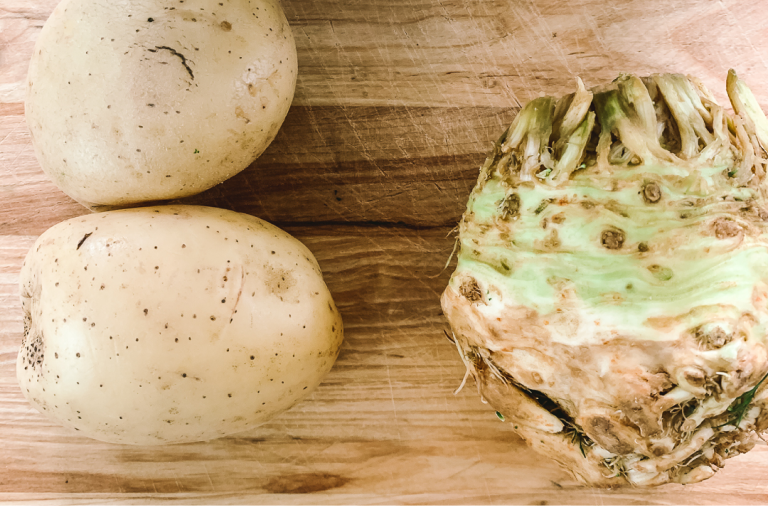 Step 2
Steam or boil the potatoes and celery root together until easily pierced with a fork, about 15 minutes.
Step 3
If boiled, drain well, then put the pot with the vegetables on medium low heat for a few minutes, shaking the pot often, until any remaining moisture is gone.
Step 4
Use a potato masher or fork to coarsely mash the vegetables.
Step 5
Stir in a lot more extra virgin olive oil than you think you should, at least a quarter cup, preferably more. Season with salt and black pepper, taste and add more if needed.
Step 6
For more dramatic presentation, heat the chickpeas, lentils, rice, and pasta separately. Arrange them on a serving platter with the tomato sauce and let everybody mix their own bowl of koshary.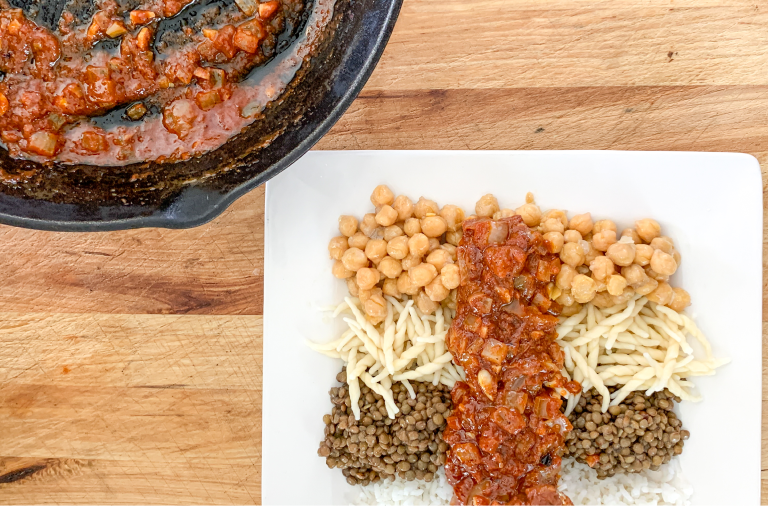 Shop this recipe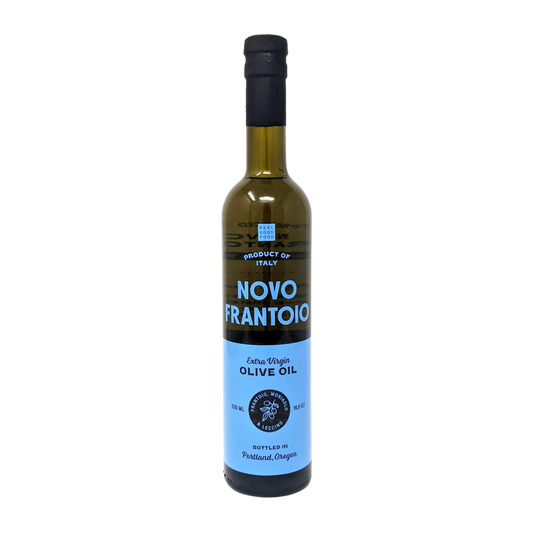 Olive Oil
Vendor:
Novo Frantoio
Tuscany - Italy
Sale price
$27
Regular price
Unit price
per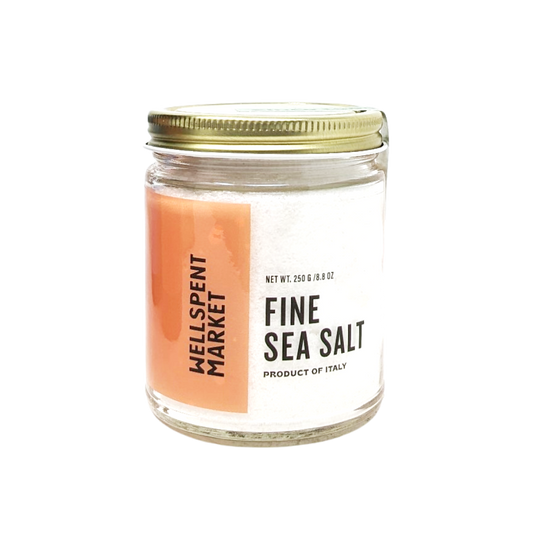 Salt, Herbs, & Spices
Vendor:
Gucciardo Vincenzo
Trapani - Sicily
Sale price
$7
Regular price
Unit price
per
More recipes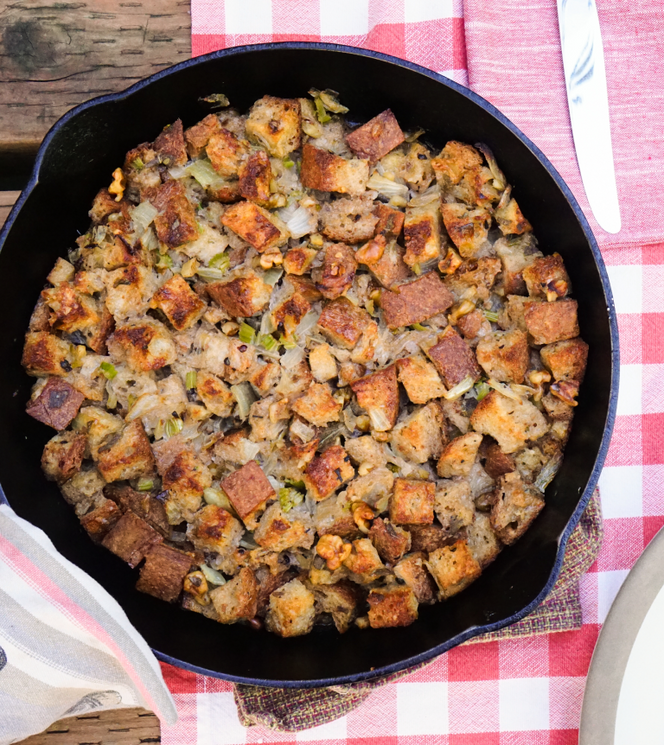 Bread Stuffing
It's not just for Thanksgiving, and our stuffing/dressing made with a Japanese-style dashi stock doesn't even need turkey.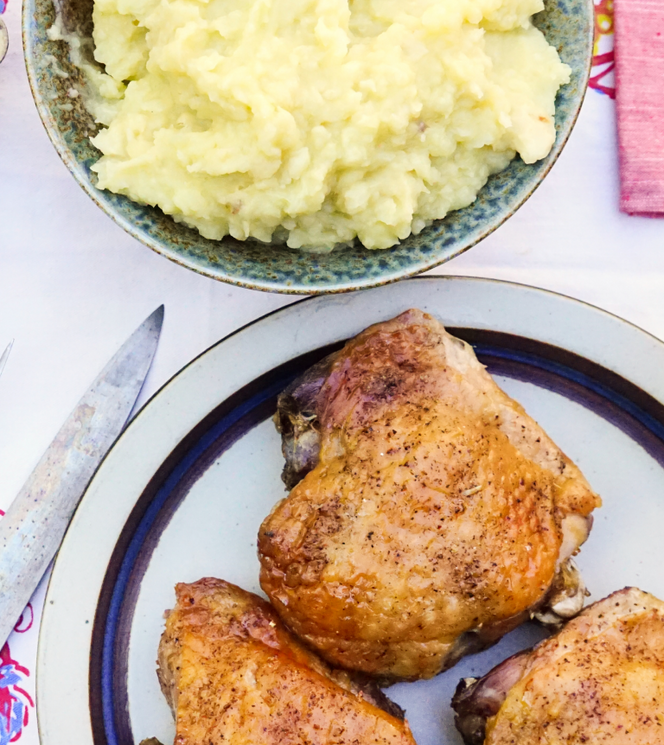 Turkey Thigh Confit & Gravy
Our favorite part of the turkey, and who doesn't like gravy?