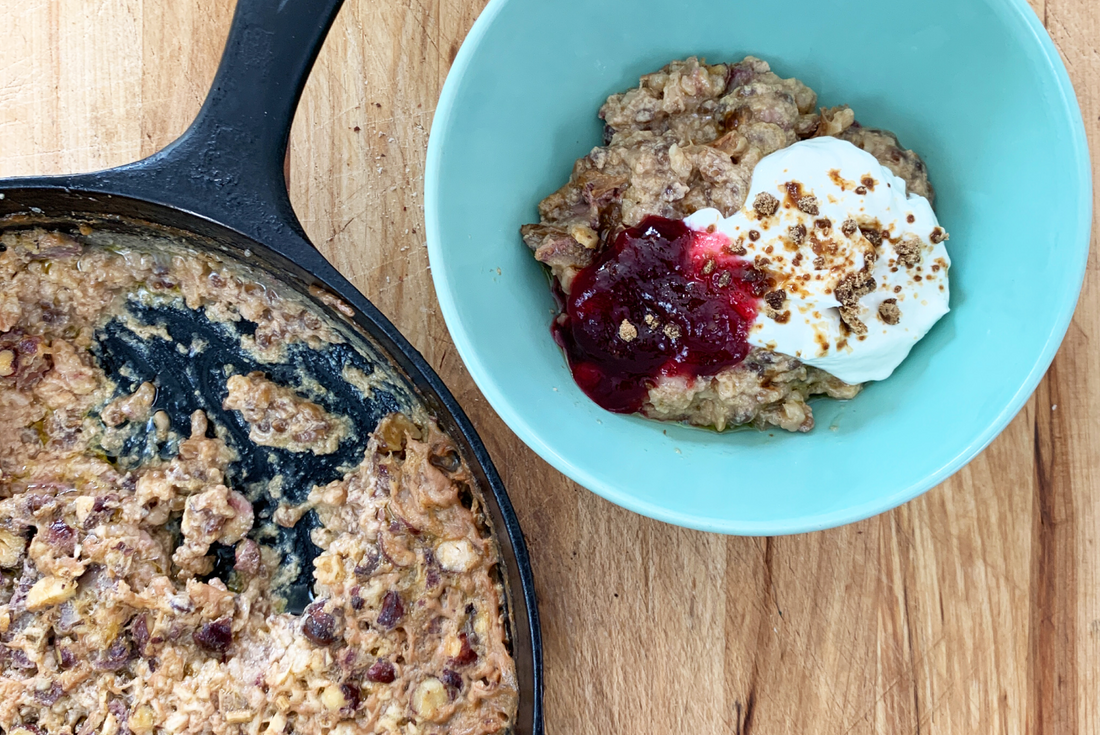 Finnish-Style Baked Porridge
15 minutes prep
3 hours active cooking
3 hours + 15 minutes total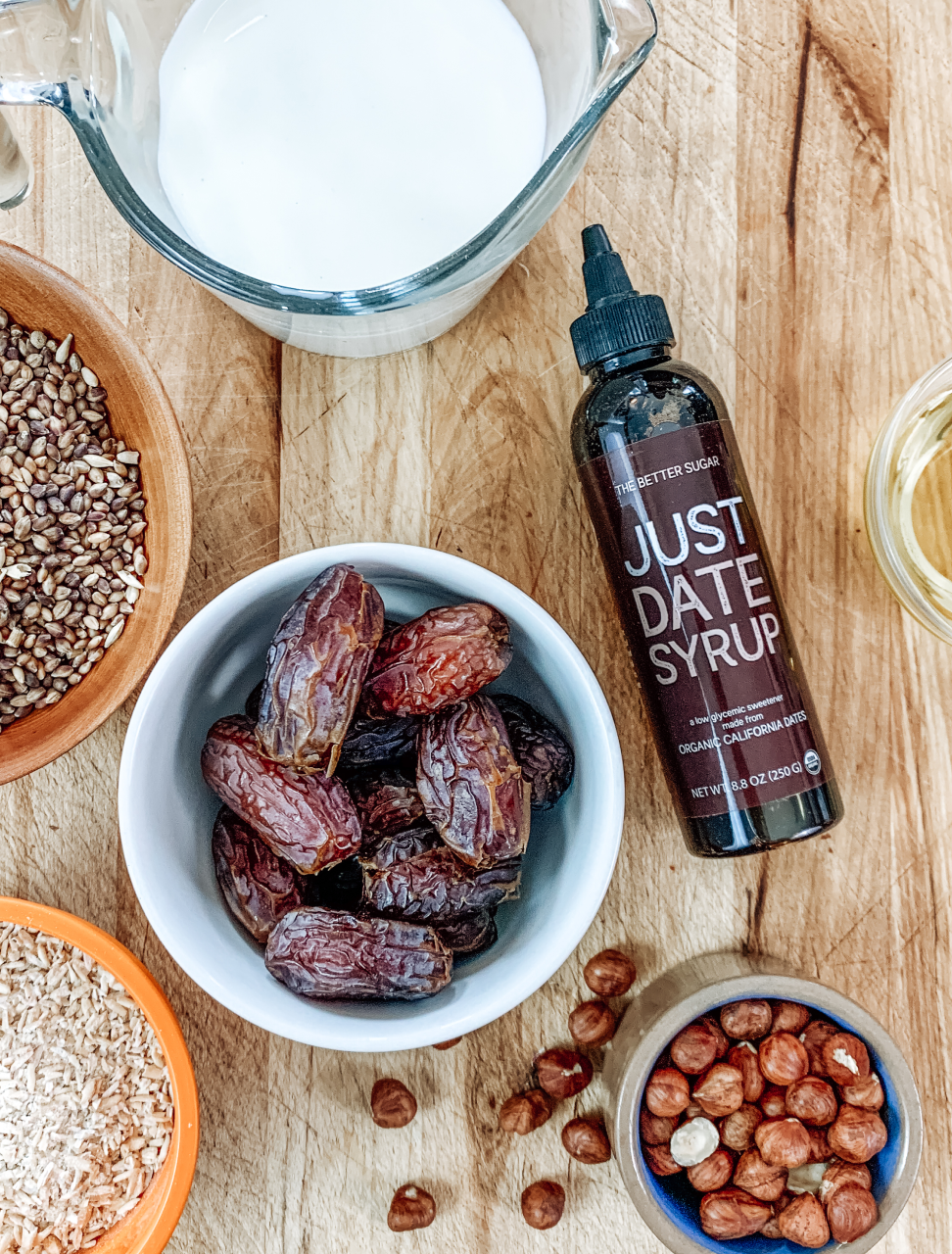 Inspired by the Finnish uunipuuro...
served at Portland restaurant Broder Nord, this slow-baked porridge provides a filling and delicious breakfast. It takes a while, so make it the night before if you need to eat as soon as you get up.

Naked barley, both flaked and whole, are combined with oats and slowly baked in a mix of milk, water, and olive oil instead of typically Nordic butter. The mix of whole and flaked grains give the porridge more texture than the typical breakfast gruel.

It's great right out of the oven, but even better with the caramel-like sweetness of Okinawan brown sugar. A spoonful of cold yogurt or splash of cream provides some temperature contrast along with its creamy goodness. Ayers Creek jostaberry jam comes close to Scandinavian lingonberries for a nod to the arctic north. And with a scoop of ice cream, the porridge can even pass for dessert.
What You'll Need
Ingredients
For the shopping list
1/2 cup of barley flakes
1/4 cup of naked barley
1/2 cup of oats
2 cups of water
4-6 Medjool dates, pitted and chopped
To serve yogurt or cream
2 cups of whole milk
1/4 cup hazelnuts, coarsely chopped
1 teaspoon of cardamom, ground
1 teaspoon of cinnamon
Equipment
From the kitchen
1 Large Bowl
1 Heavy Skillet
1 Chef Knife
1 Cutting Board
Measuring Cups
Measuring Spoons
What you'll have to do
Step 1
Combine the flaked and whole grains in a large bowl. Stir in the rest of the ingredients.
Step 2
Coat a large skillet or baking dish with a little olive oil, add the
porridge mix, cover, and bake at 250F for about 3 hours or until all of
the liquid is absorbed and the grains are very soft.
Step 3
Eat warm with a sprinkle of Okinawan brown sugar, yogurt or cream, and a spoonful of jam. Store in the refrigerator for several days; reheat in the microwave or oven.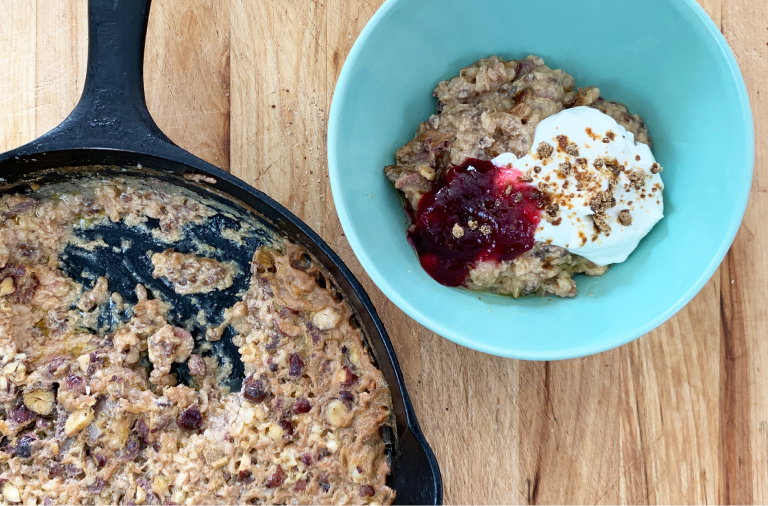 Shop this recipe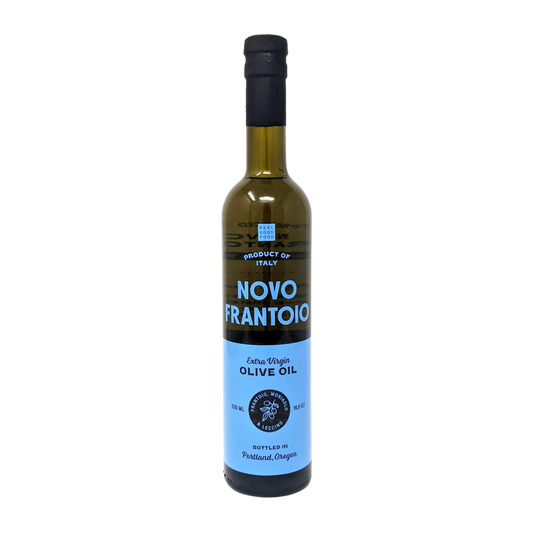 Olive Oil
Vendor:
Novo Frantoio
Tuscany - Italy
Sale price
$27
Regular price
Unit price
per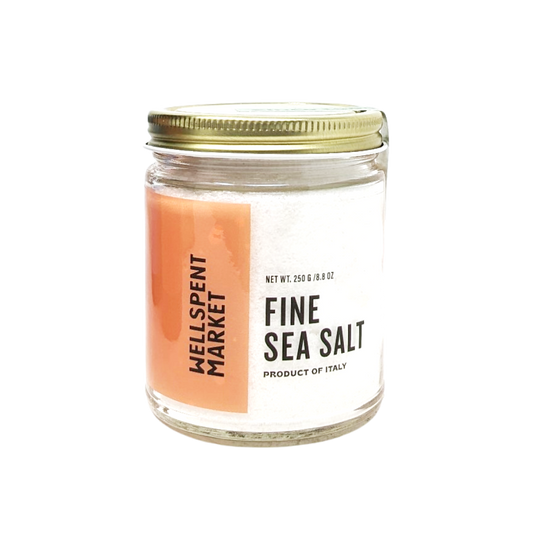 Salt, Herbs, & Spices
Vendor:
Gucciardo Vincenzo
Trapani - Sicily
Sale price
$7
Regular price
Unit price
per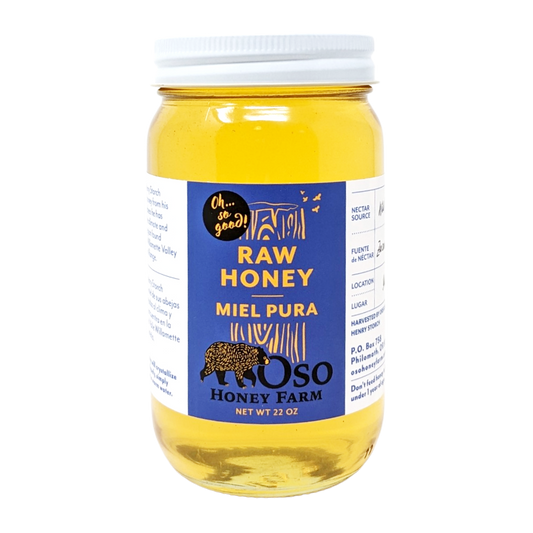 Spreads
Vendor:
Oso Honey Farm
Philomath - Oregon
Sale price
$10
Regular price
Unit price
per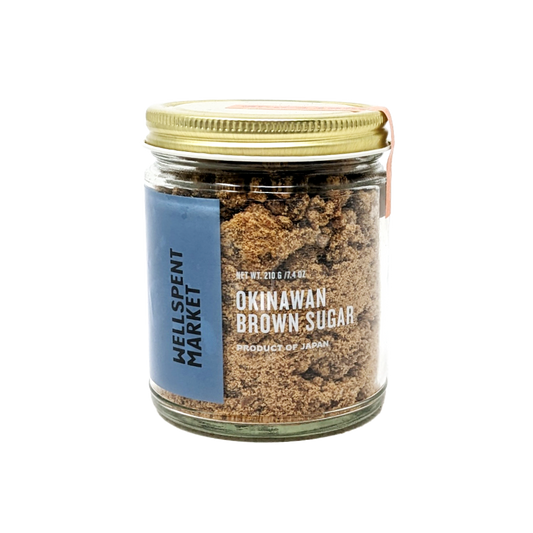 Baking
Vendor:
Murakami Syoten
Hatermuma Island - Japan
Sale price
$9
Regular price
Unit price
per
More recipes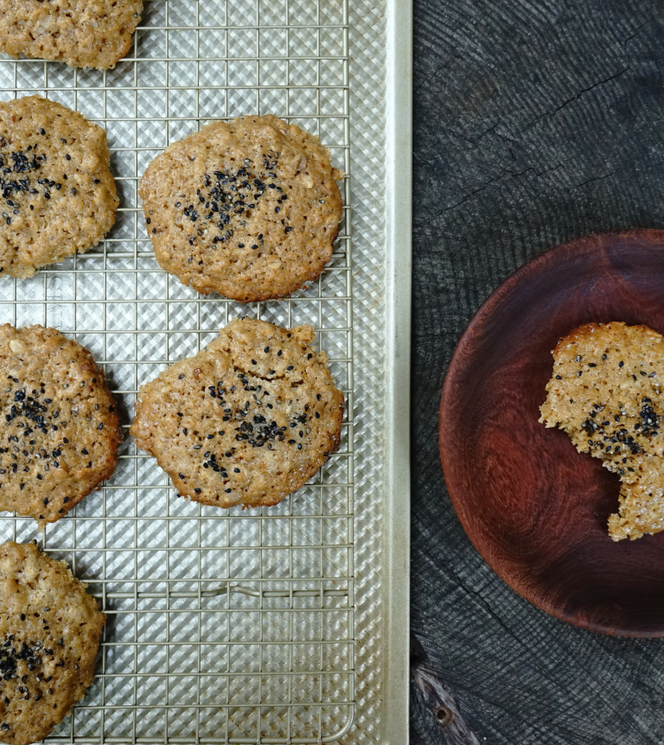 Streaker Barley Sesame Miso Cookies
Flakes of naked barley, Japanese sesame paste, and Oregon-made miso give these cookies a savory edge.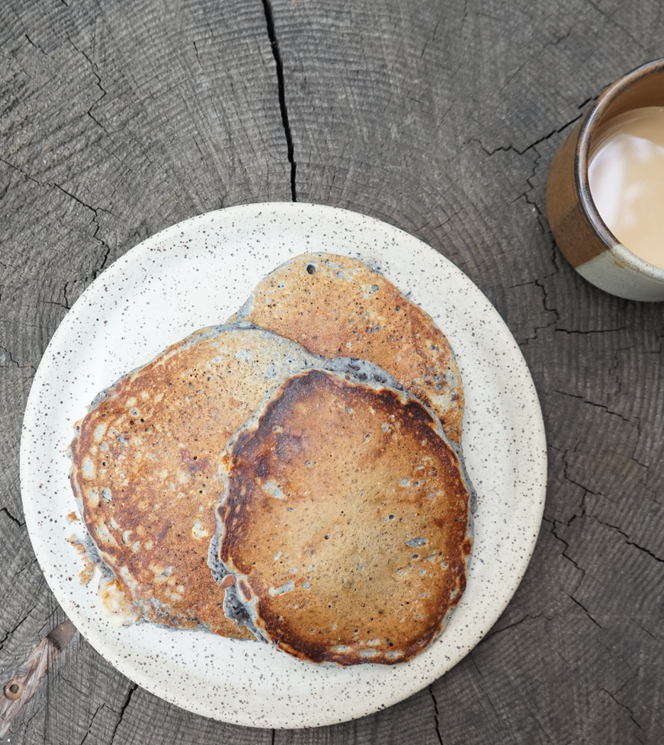 Sam's Fresh Corn & Cornmeal Pancakes