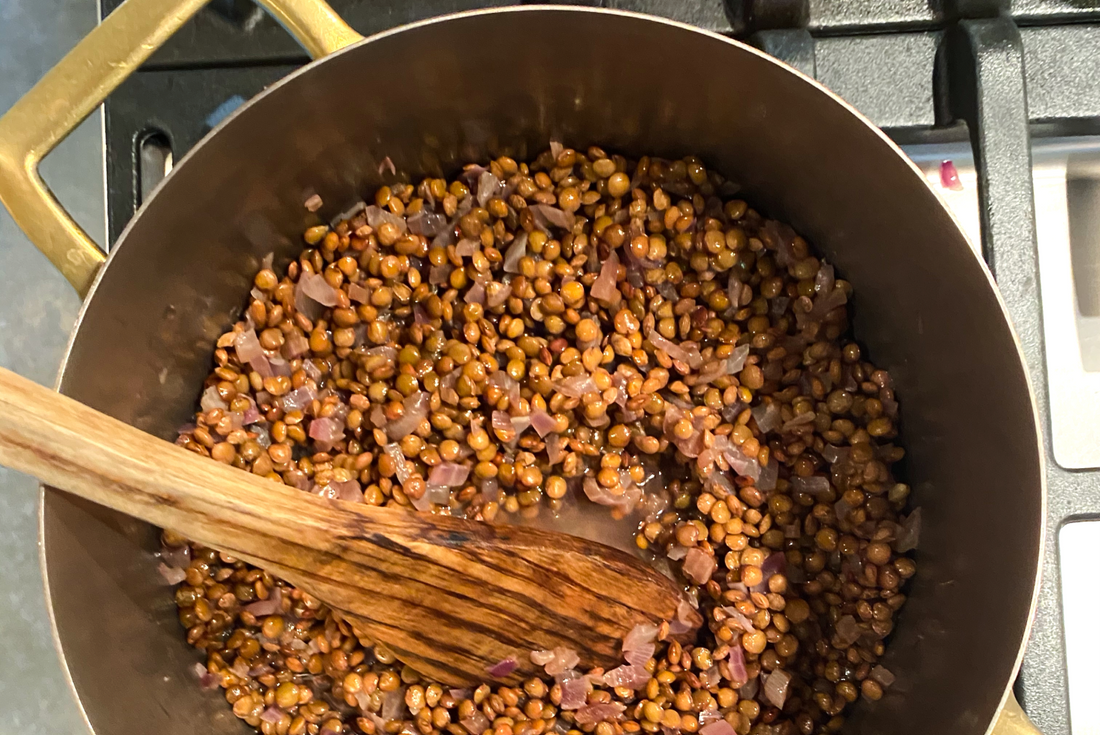 Barbeque Lentils
5 minutes prep
30 minutes active cooking
35 minutes total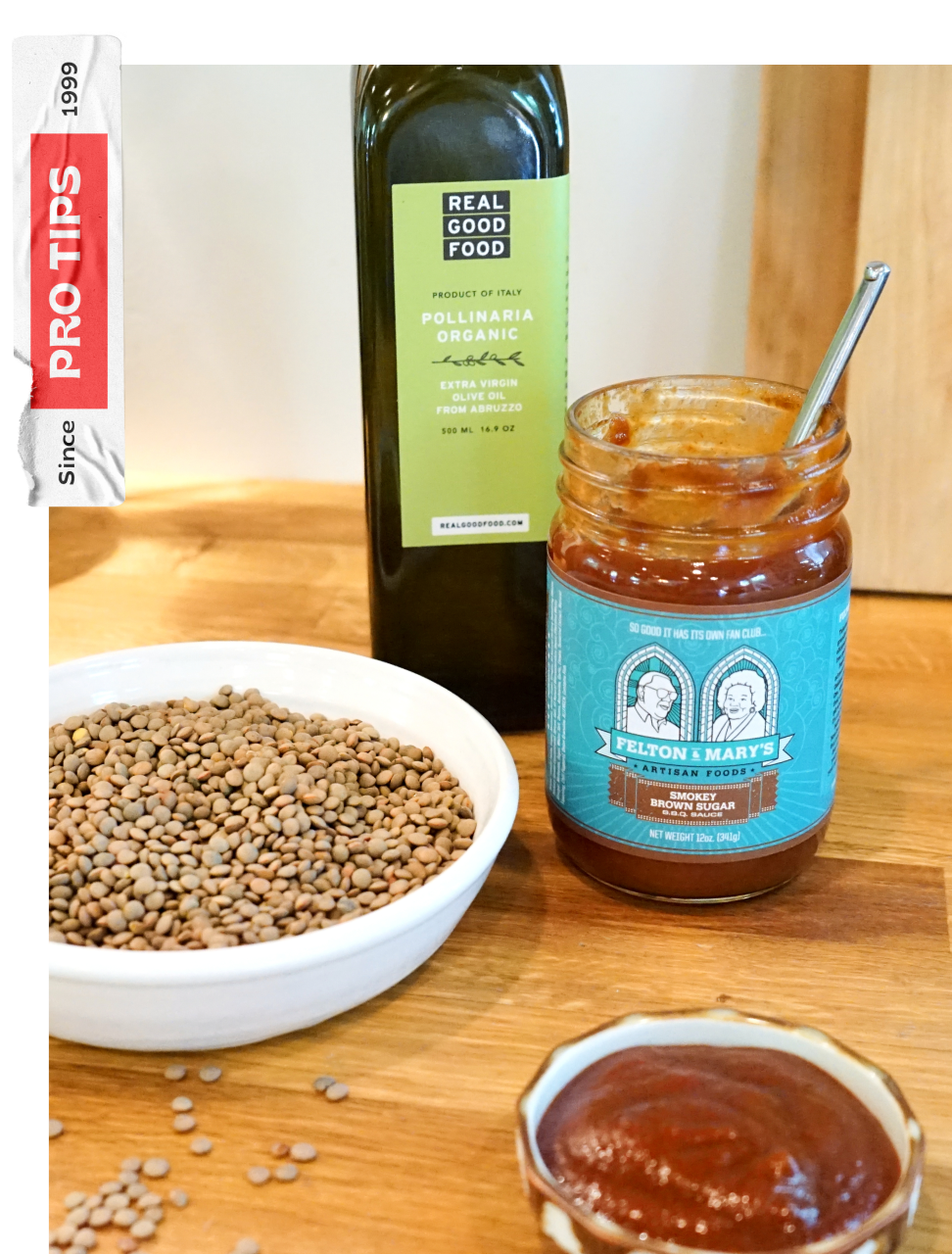 One of the oldest food crops, lentils have been cultivated for at least 10,000 years.
Like beans, they're loaded with protein and other nutrients, but they cook more quickly. Lentils have a savory, peppery flavor, and they're good on their own. But they really shine with deeply flavored dishes like these barbecue lentils.

Not all lentils cook the same. Some, usually red, yellow, and white varieties, have the seed hull removed, a process called decortication. Decorticated lentils break down into a thick purée. They're best for Indian-style dal or thick soups.

The French-style green, Sicilian brown, and Spanish-style Pardina lentils we sell are non-decorticated and remain intact after cooking. They're best for salads, pasta, and anything else that's best with whole lentils.
What You'll Need
Ingredients
For the shopping list
1 Onion, chopped
3 cups of Water
Equipment
From the kitchen
1 6-quart Pot
1 Chef Knife
1 Cutting Board
What you'll have to do
Step 1
Cook the onion in the olive oil with a pinch of salt for about 5 minutes.
Step 2
Add the lentils, cook for another minute, then add the water and bbq sauce.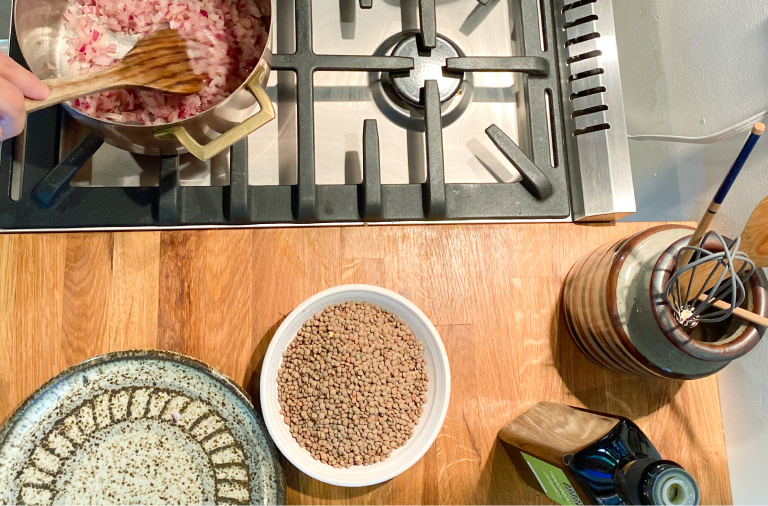 Step 3
Bring to a boil, reduce the heat, cover, and simmer for 25-30 minutes or until the lentils are tender. Remove from the heat and stir in another spoonful of bbq sauce.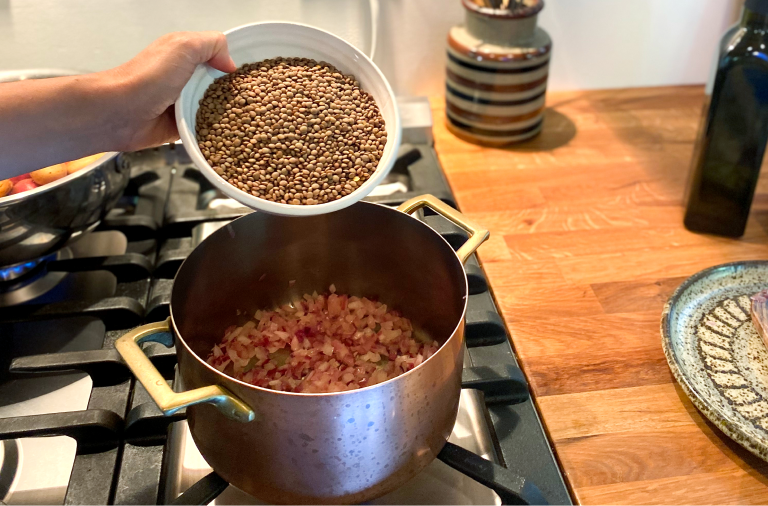 Step 4
Drizzle with olive oil before serving.
Shop this recipe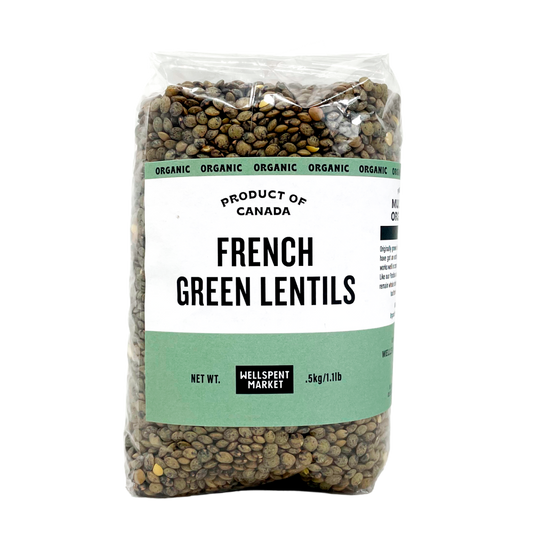 Beans
Vendor:
Multiple Organics
Canada
Sale price
$6
Regular price
Unit price
per
Sauces & Condiments
Vendor:
Felton & Mary's Artisan Foods
Portland - Oregon
Regular price
$9.50
$

9.50
Sale price
$9.50
Regular price
Unit price
per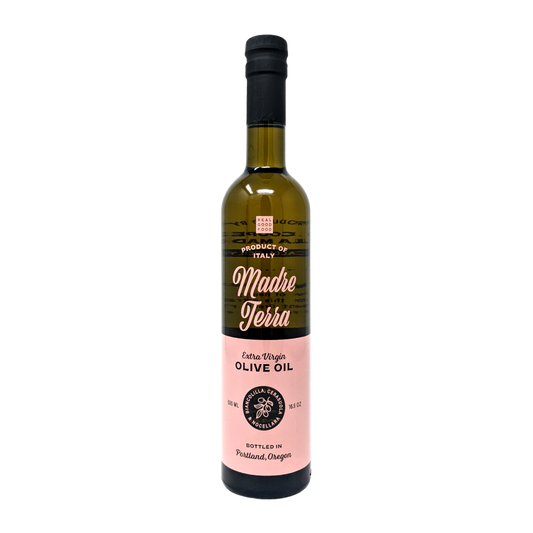 Olive Oil
Vendor:
Madre Terra
Sicily - Italy
Sale price
$25
Regular price
Unit price
per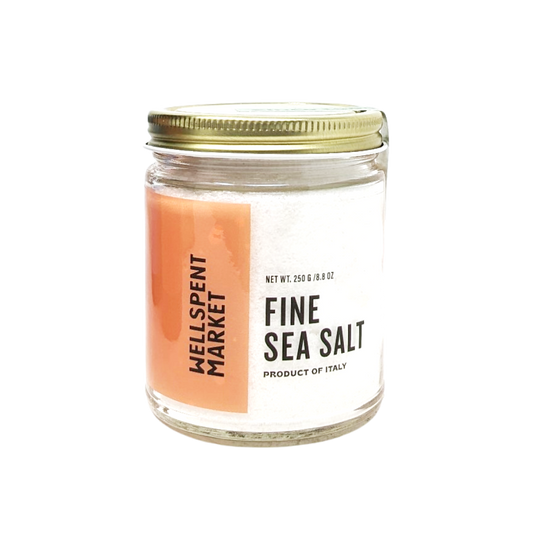 Salt, Herbs, & Spices
Vendor:
Gucciardo Vincenzo
Trapani - Sicily
Sale price
$7
Regular price
Unit price
per
More recipes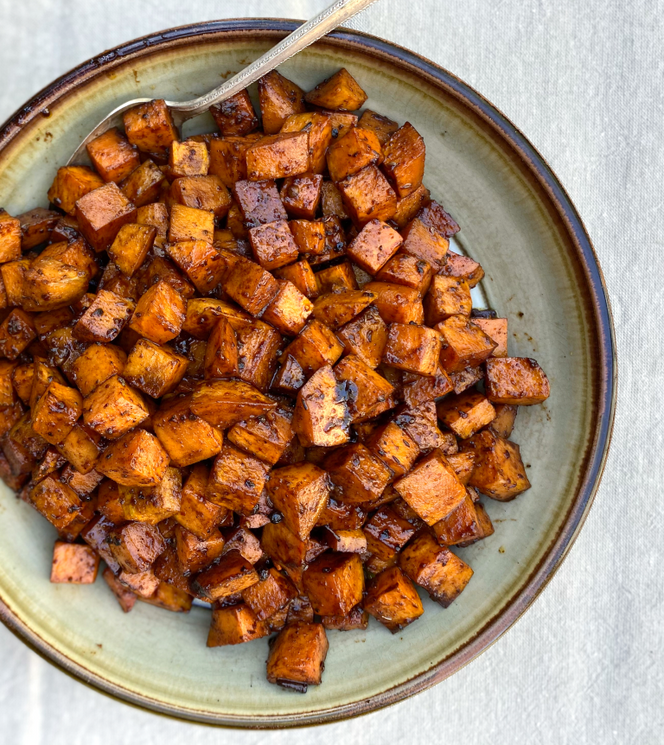 Jerk Roasted Sweet Potatoes
A blend of spices provides the complex flavor inspired by the cooking of the Caribbean.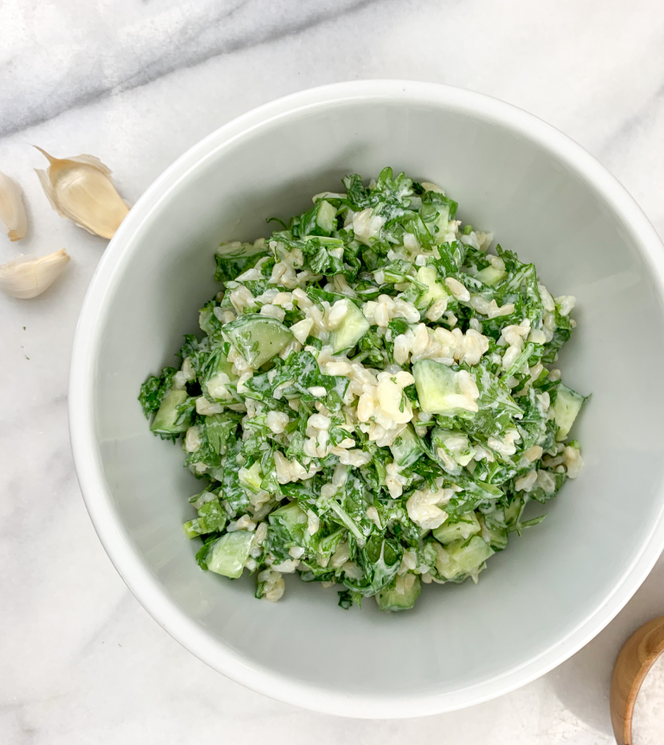 Rice Salad with Cucumber & Yogurt
A better picnic salad, but just as good at the dinner table.