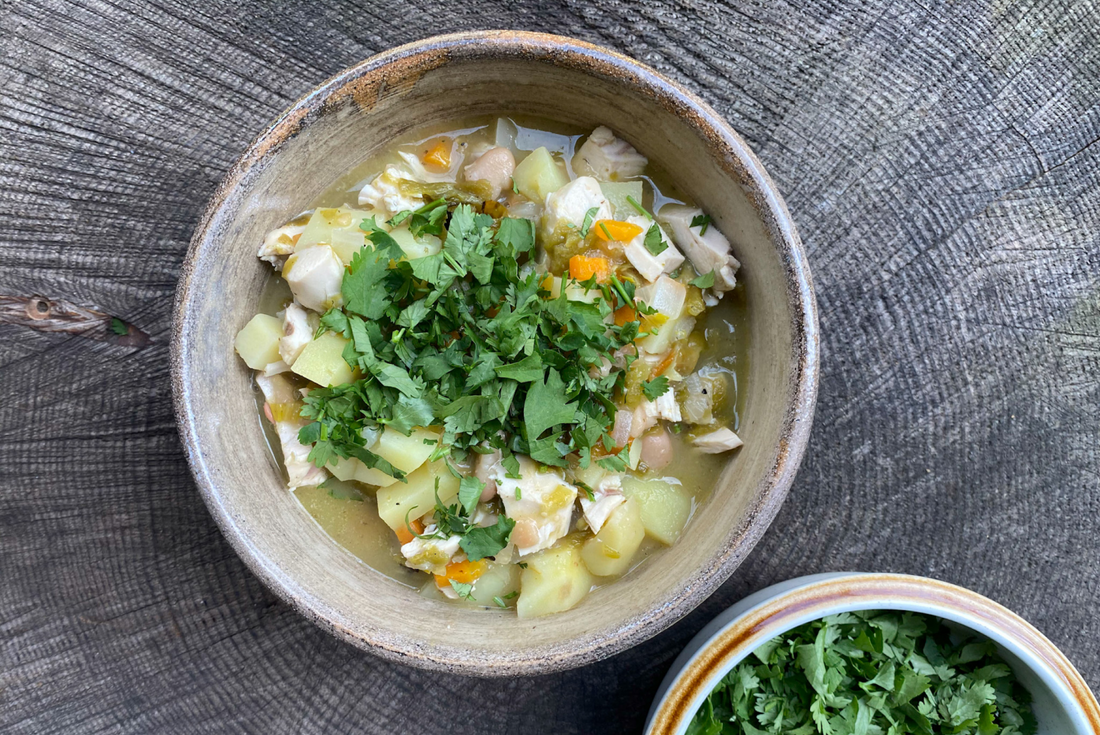 Los Roast Chicken Chile Verde with Beans
20 minutes prep
30 minutes active cooking
50 minutes total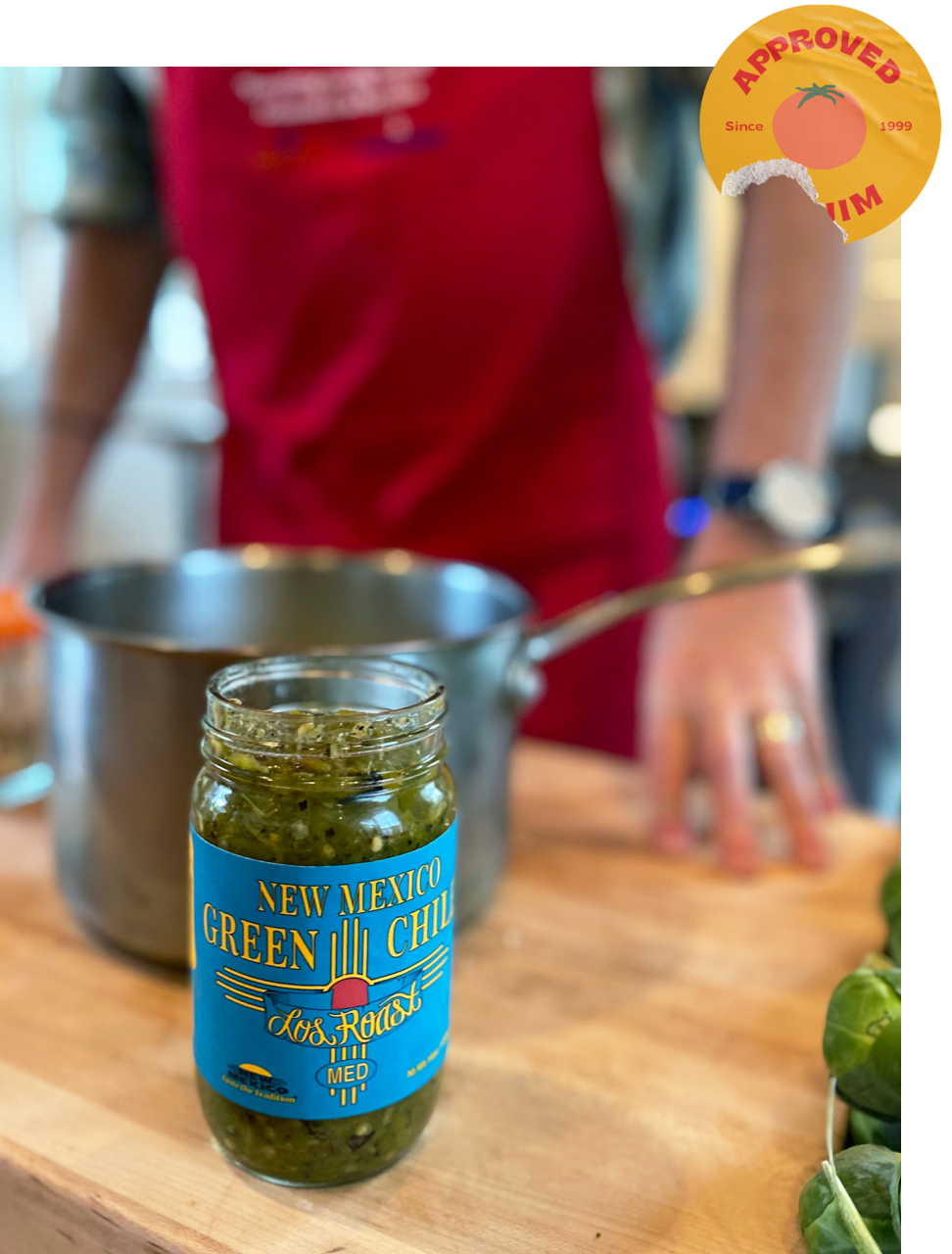 Late summer and fall brings chile roasting season to New Mexico.
Colorado and Texas roast chiles, too, but New Mexico's Hatch Valley gets the most attention for its eponymous green chiles, and the air is perfumed with the distinct scent of the long peppers charring outdoors in a propane-fired cylindrical roaster.

We might not get the olfactory hit, but Portland's own Los Roast provides the flavor with their jars of roasted Hatch chiles. If you've got some leftover roasted chicken, your weekly pot of beans, and a few vegetables, you can pretend you're in the Southwest.
What You'll Need
Ingredients
For the shopping list
2 cups of Cooked Chicken, picked from the bone*
1 Onion, chopped
2 Celery Stalks, chopped
1 Large Carrot, chopped
3-4 Tomatillos, papery skin removed and chopped
2 Large Potatoes, peeled and cut into bite-sized pieces
Cilantro, chopped
*substitute 3 chicken thighs, simmer in 2-3 cups water for 20 minutes, let cool, pick meat from bone, delete additional chicken broth and use this instead.
Equipment
From the kitchen
1 Chef's Knife
1 Cutting Board
1 Peeler
1 Stock Pot
Measuring Cups
What you'll have to do
Step 1
Cook the onion, celery, carrot, and tomatillos (if using) in a little olive oil for about 5 minutes.
Step 2
Add the potatoes and chicken broth, bring to a boil, cover and simmer for about 10 minutes or until the potatoes are tender.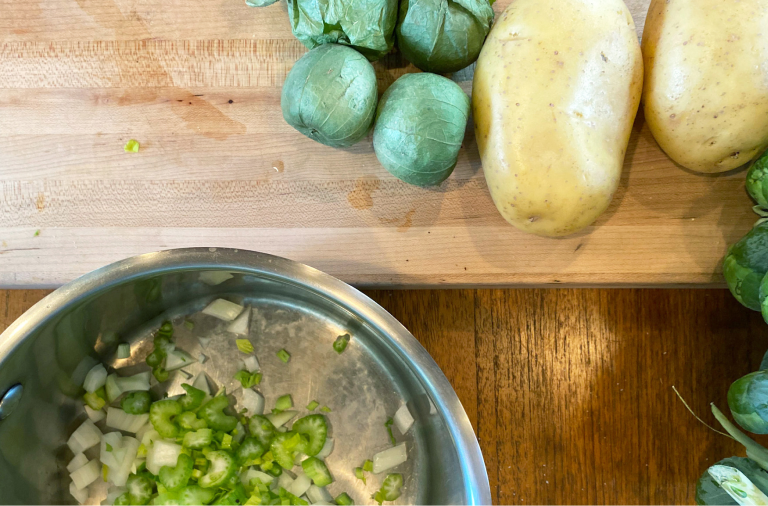 Step 3
Add the beans, cooked chicken, and Los Roast green chile.
Step 4
Cook for another 10 minutes. Top each bowl with chopped cilantro.
Shop this recipe
Capers, Pickles, & Peppers
Vendor:
Los Roast
Portland - Oregon
Sale price
$10
Regular price
Unit price
per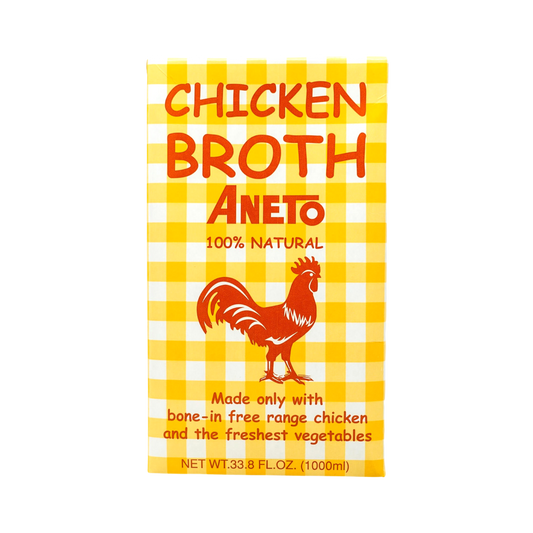 Sauces & Condiments
Vendor:
Aneto
Artes - Spain
Sale price
$9
Regular price
Unit price
per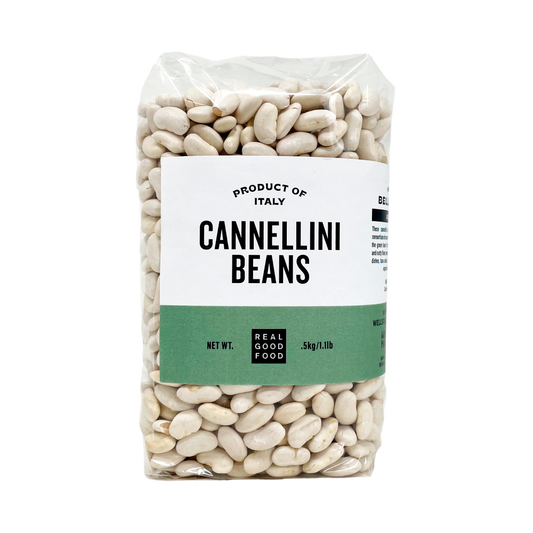 Beans
Vendor:
Bellarosa
Umbria - Italy
Sale price
$7
Regular price
Unit price
per
More recipes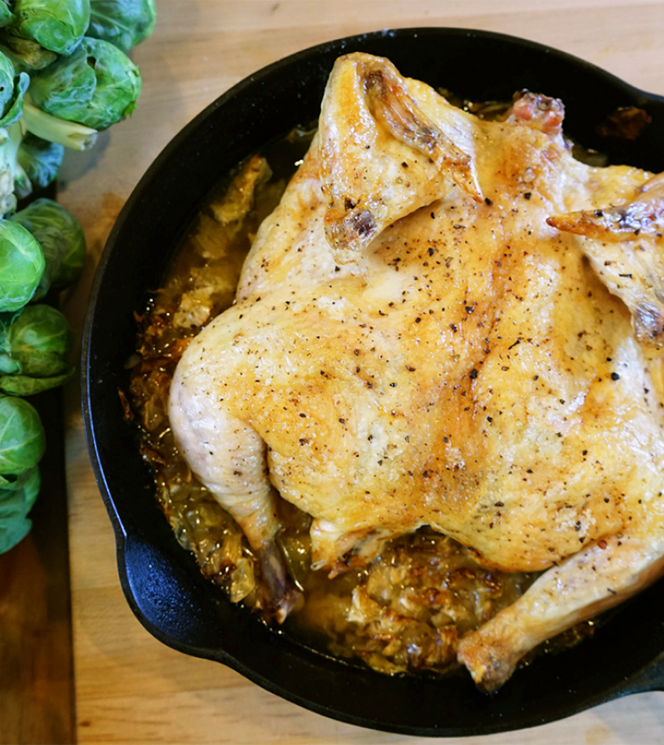 Chicken Roasted on Cabbage
The juices from our ass-backward spatchcocked chicken flavor our favorite vegetable.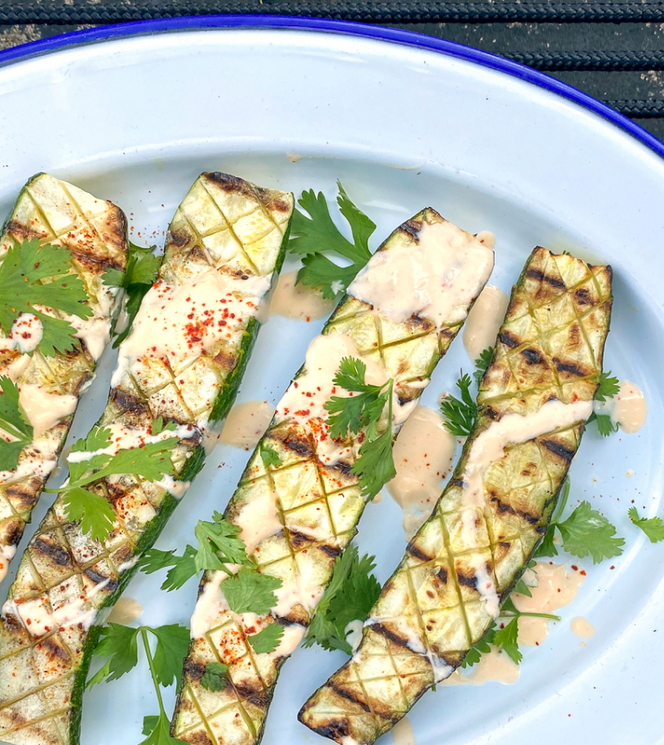 Grilled Zucchini with Spiced Lime Sour Cream
Adapted from Aaron Hutcherson, the tangy sour cream makes simple zucchini special.