I first heard about Koda Farm rice more than 10 years ago from olive oil and vinegar maker Albert Katz. I was in Napa helping pick Meyer lemons for his agrumato olive oil, and he gave me a bag of rice, saying, "I think you'll like this." He was right.

The Koda story makes the rice even more compelling. "Our farm's founder was our paternal grandfather," says Robin Koda, who now runs Koda Farms with her brother, Ross. Keisaburo Koda immigrated to the U.S. in 1908 and, after white farmers refused to sell him land in the traditional rice-growing areas further north, he eventually purchased farmland in the dry, clay-soiled San Joaquin Valley.
The same discrimination forced him to vertically integrate the rice farm, adding milling and drying operations. The poor soils inspired his use of aerial seeding, a groundbreaking technique quickly adopted by other rice growers. By the 1940s, Keisaburo Koda was known both in California and Japan as the "Rice King."

But the Kodas, like most Californians of Japanese descent, were sent to internment camps during World War II. Forced to sign over power of attorney, the family's farming operation was lost as unscrupulous lawyers sold everything for pennies on the dollar.

Keisaburo's sons Edward and William rebuilt the family business after the war, and were the first farmers in the country to grow sweet or sticky rice. They called the rice Sho-Chiku-Bai, sometimes translated as Three Friends in Winter but literally pine, bamboo, and plum in Japanese. The three plants don't wither during cold weather and symbolize steadfastness, perseverance, and resilience, fitting traits for the Koda family's experience.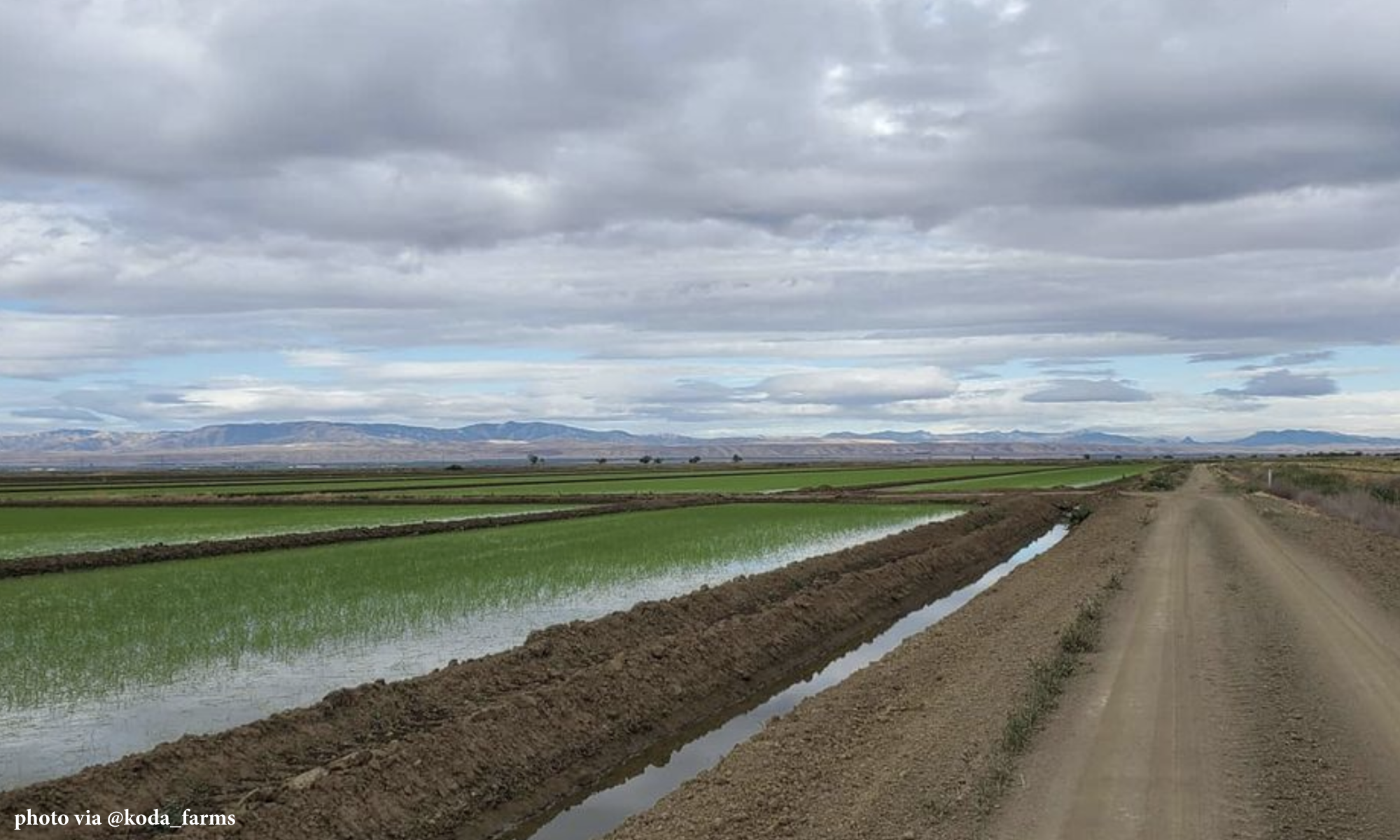 In the 1950s they bred Japanese and Middle Eastern strains to produce their own heirloom variety, a medium grain rice called Kokuho Rose. It's got a nutty, slightly sweet floral quality, and the flavor makes it much more than just a starchy backdrop. Organic Kokuho Rose produces lower yields and takes more work than more conventional varieties, but it tastes much better. Food writer Mark Bittman calls it the best rice grown in America, and I think he's right.
Shop Koda Farms Rice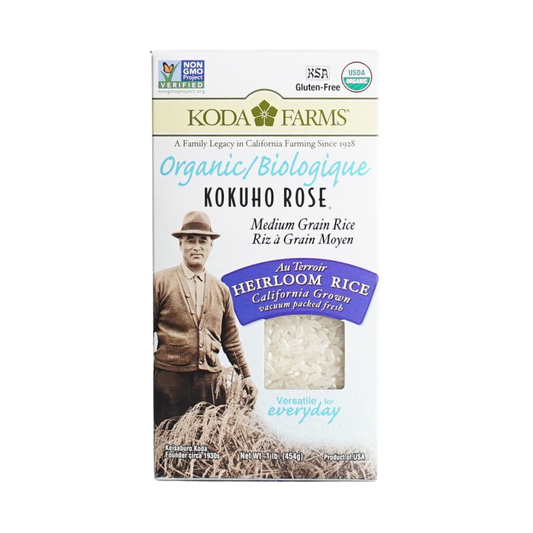 Rice & Grains
Vendor:
Koda Farms
San Joaquin Valley - California
Sale price
$6
Regular price
Unit price
per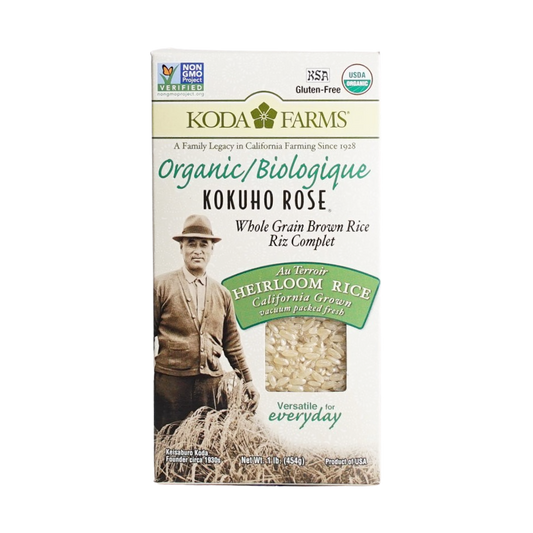 Rice & Grains
Vendor:
Koda Farms
San Joaquin Valley - California
Sale price
$6
Regular price
Unit price
per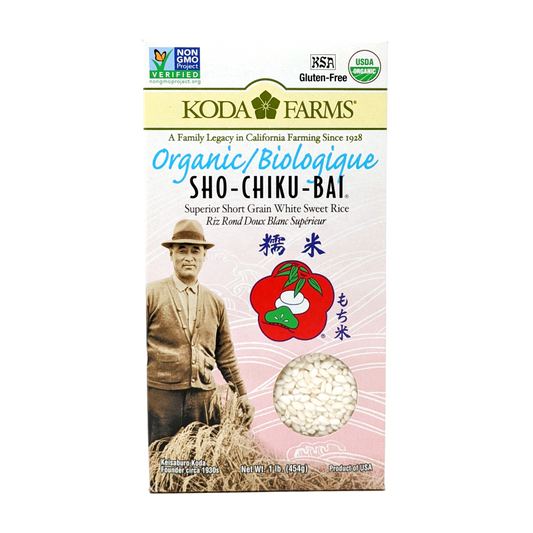 Rice & Grains
Vendor:
Koda Farms
San Joaquin Valley - California
Sale price
$6
Regular price
Unit price
per
Make with Koda Farms Rice