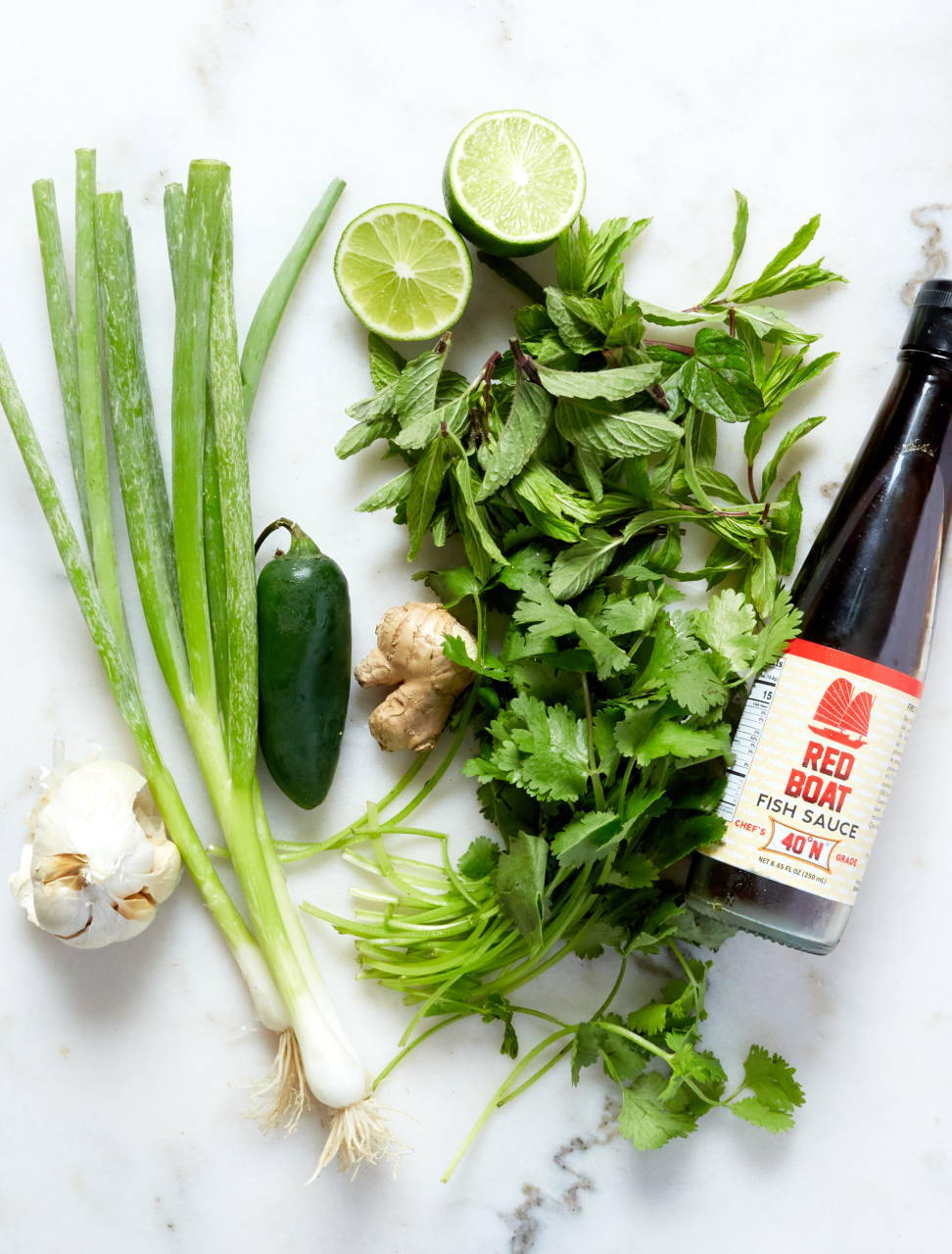 Almost every culture eats some kind of green sauce made from fresh herbs.
This one uses the flavors of Southeast Asia, but it's just as tasty on tacos and almost anything. A blender makes it smoother, but the coarse texture you'll get using a food processor has its appeal, too.
What You'll Need
Ingredients
For the shopping list
1/3 cup of fresh lime juice
2 teaspoons of sugar
1 bunch of cilantro, including the stems
1/2 cup of lightly packed mint leaves
3 green onions, sliced
3 garlic cloves, coarsely chopped
1 inch fresh ginger, coarsely chopped
1 jalapeño, sliced crosswise into 3-4 pieces
Equipment
From the kitchen
1 Small Bowl
1 Food Processor
Measuring Cups
Measuring Spoons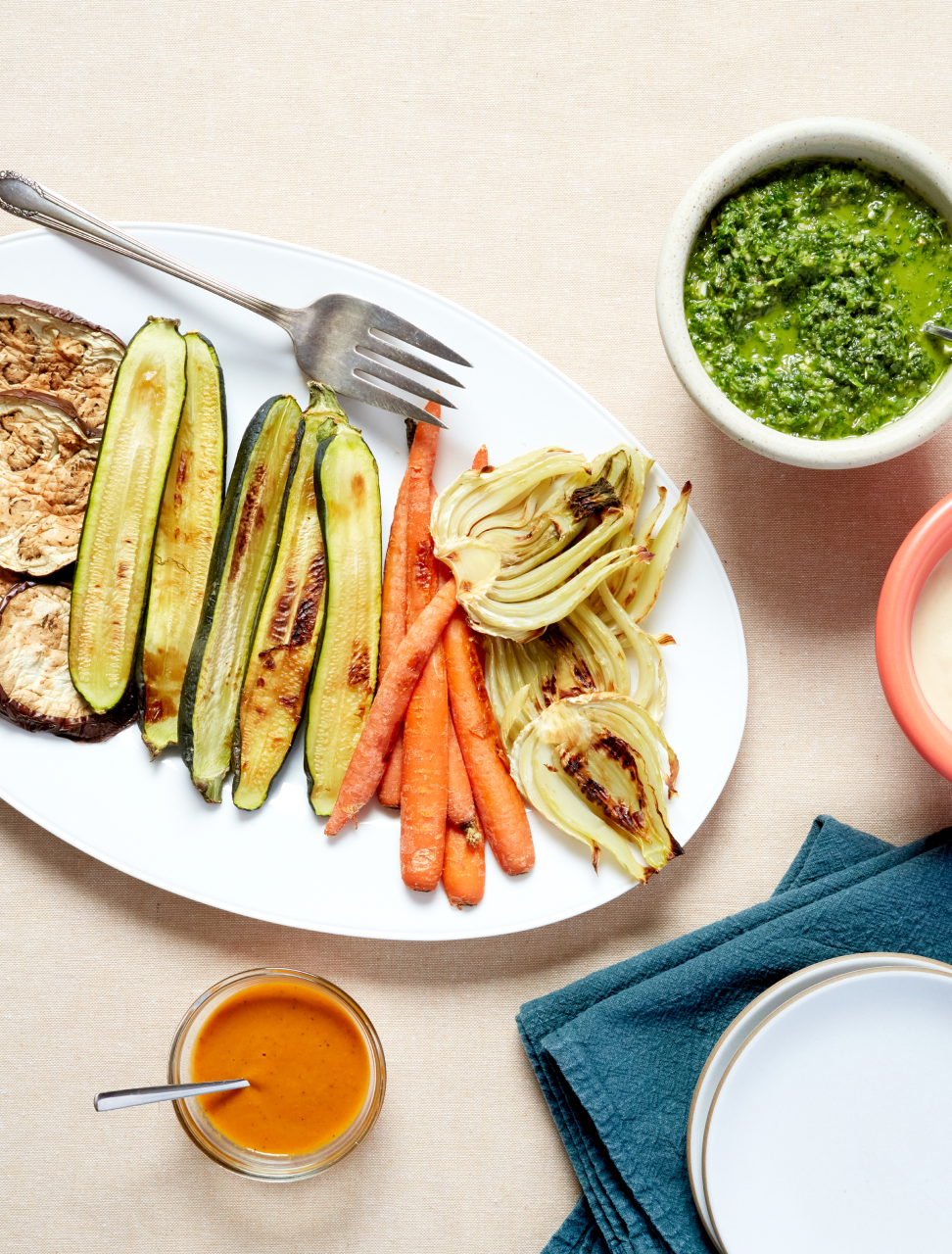 Roast 'Em if Ya Got 'Em (Sauce 'Em, Too)
Roasting a bunch of vegetables makes a dinner party easy, but the real hosting superpower is serving them alongside a trio of sauces. Stir a few pantry items together for one, open a bottle for another, and throw some herbs and other stuff in the food processor for the third.
Read more
What you'll have to do
Step 1
Combine 1/3 cup lime juice and 2 teaspoons sugar in a small bowl and stir until the sugar has completely dissolved.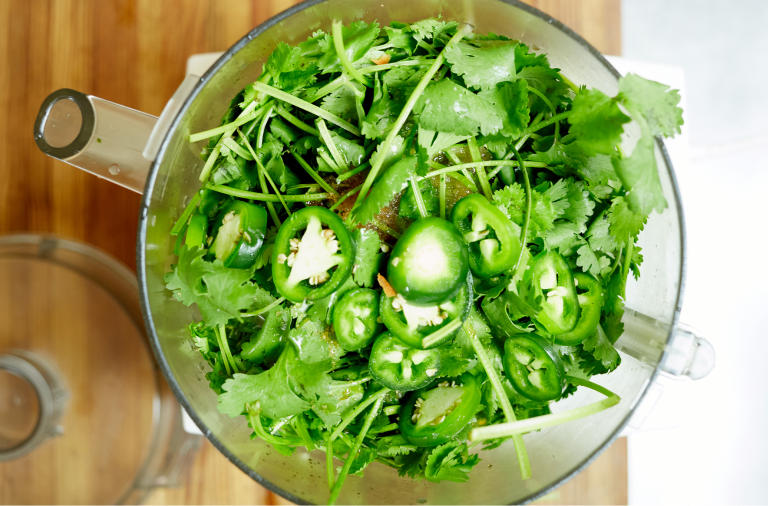 Step 2
Combine the cilantro, mint, green onions, 1/3 cup olive oil, 3 tablespoons fish sauce, garlic, ginger and jalapeño in a food processor or blender. Pulse until mostly smooth but still speckled with the green herbs, then taste and season with more fish sauce if you like.
Shop this recipe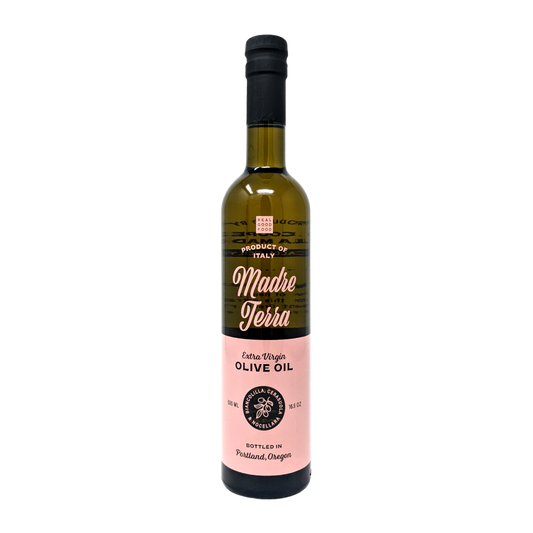 Olive Oil
Vendor:
Madre Terra
Sicily - Italy
Sale price
$25
Regular price
Unit price
per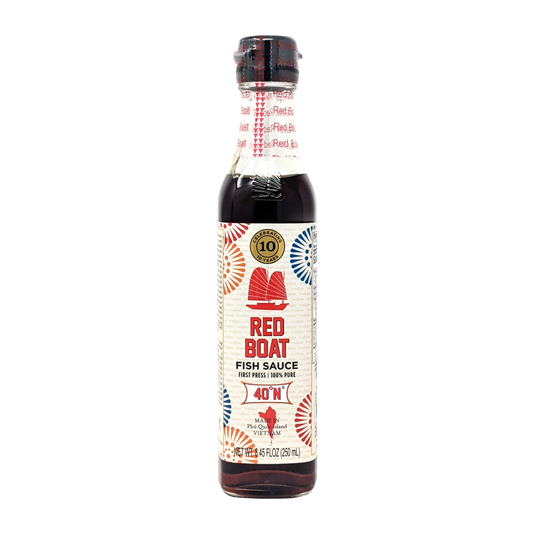 Sauces & Condiments
Vendor:
Red Boat
Hayward - California
Sale price
$8
Regular price
Unit price
per
More recipes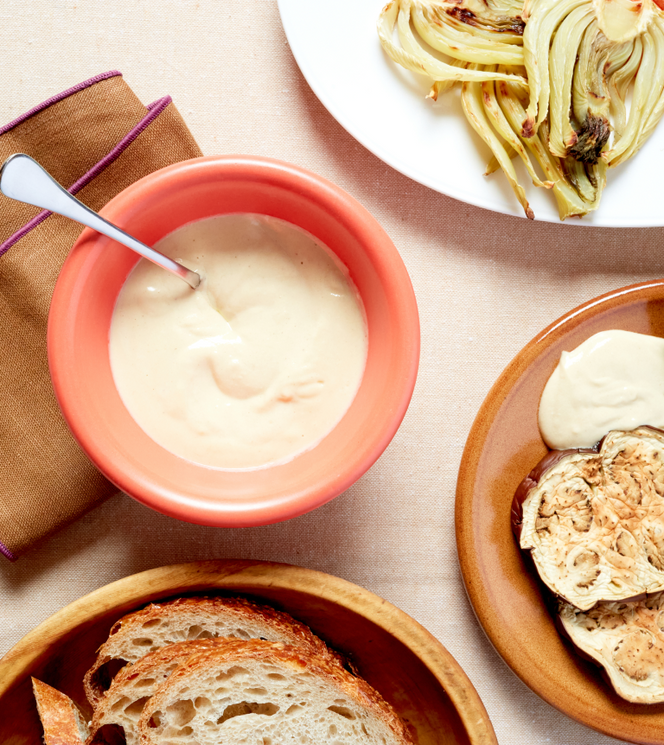 Tahini Dip
Use this as a dip for vegetables, chips, or almost anything that needs a little more flavor. Double the amount of olive oil to make it a little less viscous...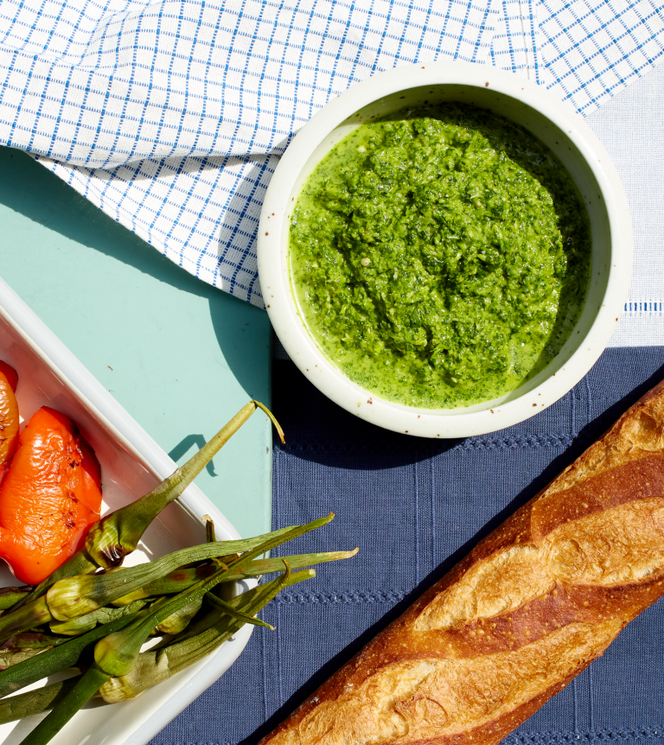 Zhug with Preserved Lemon
This bright, spicy green sauce comes from Yemen but makes everything from grilled cheese to lentils taste great.