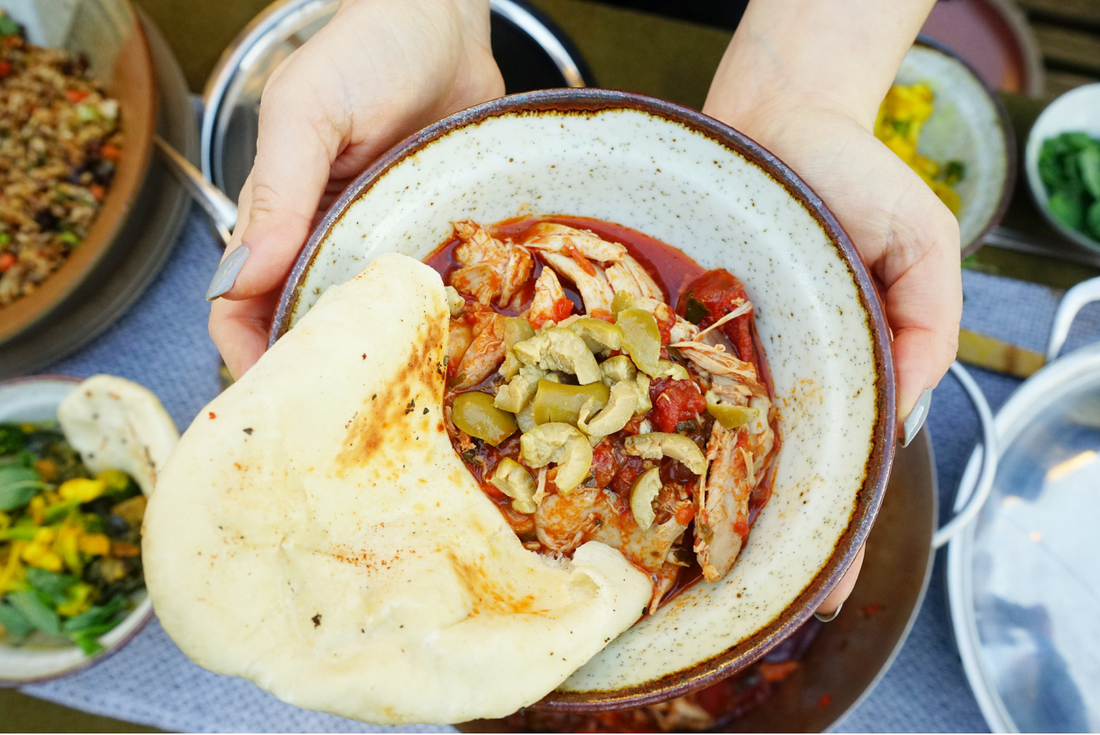 Naz's Naan
2 hours prep (90 minutes rise)
15 minutes active cooking
2 hours + 15 minutes total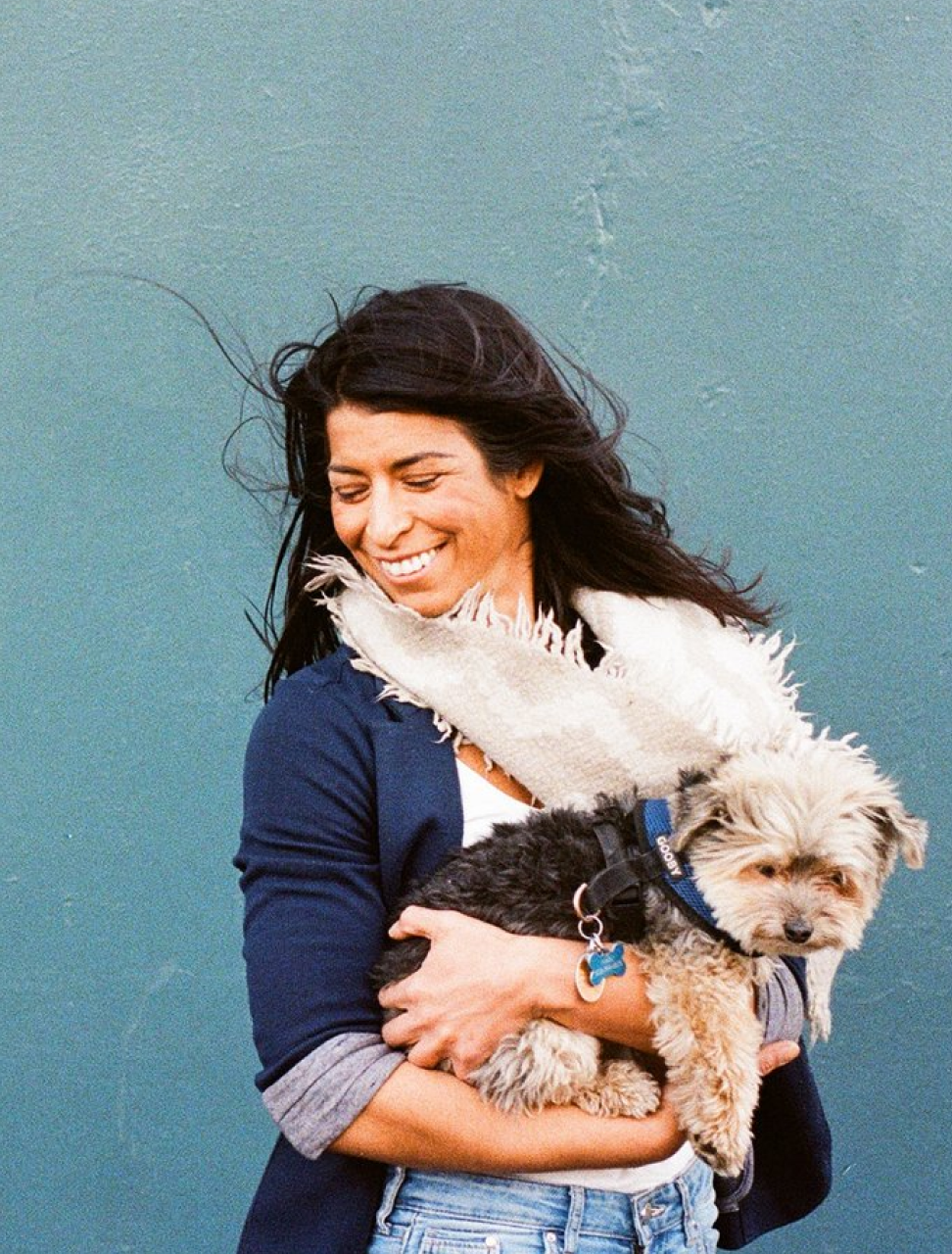 Simple flatbreads are staples throughout the Middle East...
and while we usually associate naan with Indian cooking the word comes from Persia. Baked on hot flat surfaces, they're ready in a few minutes.
Nazli Karimi Cassel works behind the scenes at Wellspent Market to keep things running smoothly. Born in Iran, Nazli's Persian family had just-baked naan, handfuls of fresh herbs, and creamy feta on the table at every meal.
Her sister Nazanin (@chicliving) gave her Yasmin Khan's first book, Saffron Tales, to connect her to their home country through food and cooking. While she grew up eating it, Nazli had felt making Persian food was out of reach. 
Now she makes this naan, adapted from Kahn's book, all the time, and we couldn't be happier that she's sharing it with us. Now if we can only persuade her to show us how she makes tahdig.
What You'll Need
Ingredients
For the shopping list
1/2 cup of lukewarm Water, divided
1 1/2 teaspoon of Active Dry Yeast
1 teaspoon of Sugar
2 cups + extra for dusting All Purpose Flour
1/4 cup of Plain Yogurt
toasted sesame seeds, for topping (optional)
Equipment
From the kitchen
1 Frying Pan (preferably cast iron)
1 Rolling Pin
Measuring Cups
Measuring Spoons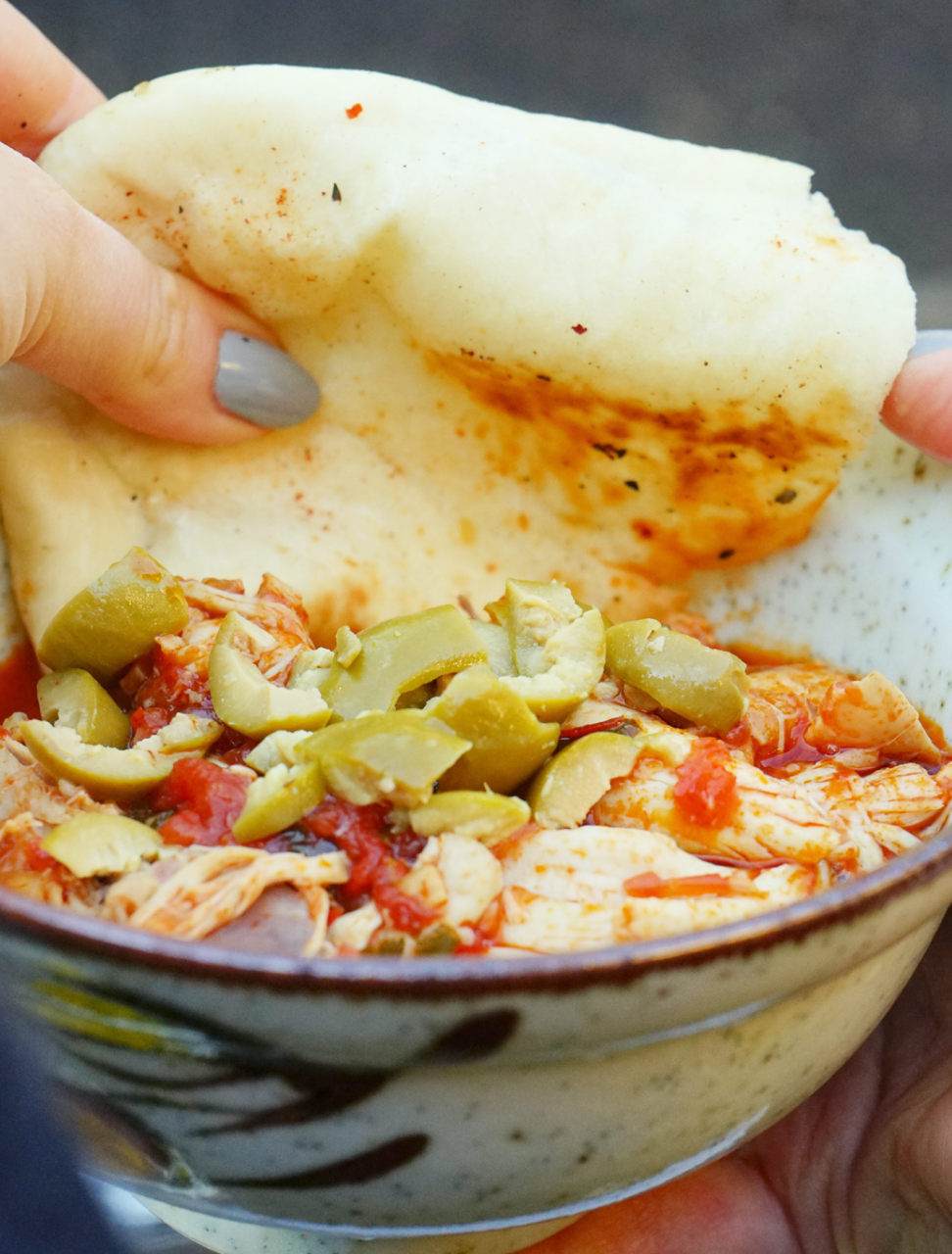 "The yeasted dough includes olive oil and yogurt, so the naan comes out very tender.
It's perfect for scooping up shakshuka and other saucy dishes. We used our Edison white wheat flour from Camas Country Mills, a great substitute for industrial AP flour. You could mix in some whole wheat flour, too, like our Red Fife."
~ Jim Dixon, founder Wellspent and Real Good Food
What you'll have to do
Step 1
Mix together the 1 1/2 teaspoons of yeast, 1 teaspoon of sugar and 2 tablespoons of the warm water. Let rest for 5 minutes. Combine 2 cups of flour and 1 1/2 teaspoons of salt in a separate large mixing bowl. Make a well in the middle and mix 1 tablespoon of oil, 1/4 cup of yogurt, and yeast mixture.
Step 2
Slowly add the rest of the water and mix with your hands. The dough should feel very sticky; if it seems too dry or stiff, add a more water a spoonful at a time.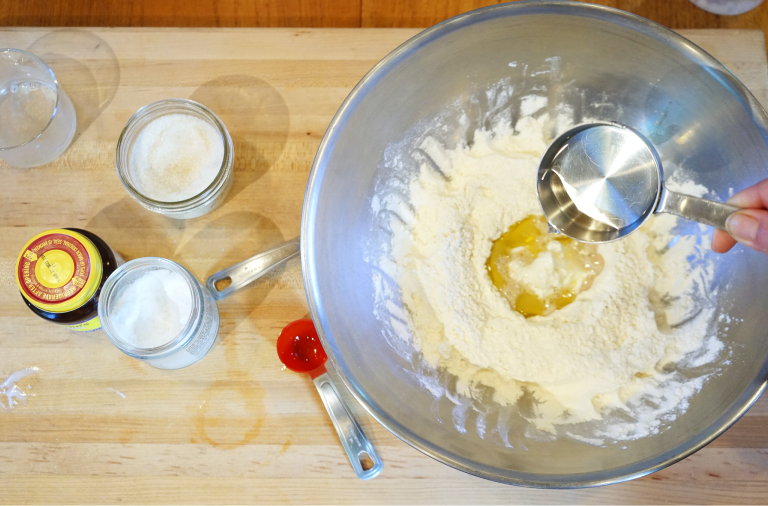 Step 3
Tip the dough out onto a lightly floured surface. Knead for 5 minutes or until you can shape it into a smooth ball.
Step 4
Put the dough back in the bowl, cover with a damp towel or plastic wrap, put it somewhere warm, and let it rise for about 90 minutes.
Step 5
After it's risen, punch it down and put it back onto a lightly floured surface. Knock it back and forth to get rid of any air bubbles. Fold the dough over on itself a few times until it's smooth and all the air has been pushed out. Divide the dough into 6 even sized ball.
Step 6
Heat a 9'' skillet, preferably cast iron, over medium heat.

Flatten a ball of dough it into a small round disc with your fingers and dust both sides with flour. Roll it out, dusting with more flour if necessary, until it's about 1/8'' thick and nearly as big as your skillet.
Step 7
Pick up the dough from the end and let it stretch slightly to form an oval. Cook in the hot skillet for about a minute until bubbles form. Turn it over and cook on the other side for a minute. Repeat until bread is toasted to your preference and there are no soft doughy bits. This can take 4-6 minutes total cooking time. Set aside, roll out and and cook the rest of the dough.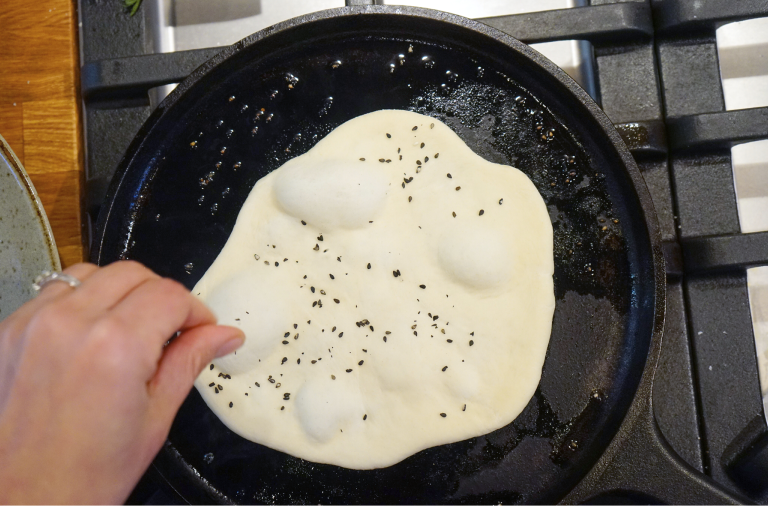 Shop this recipe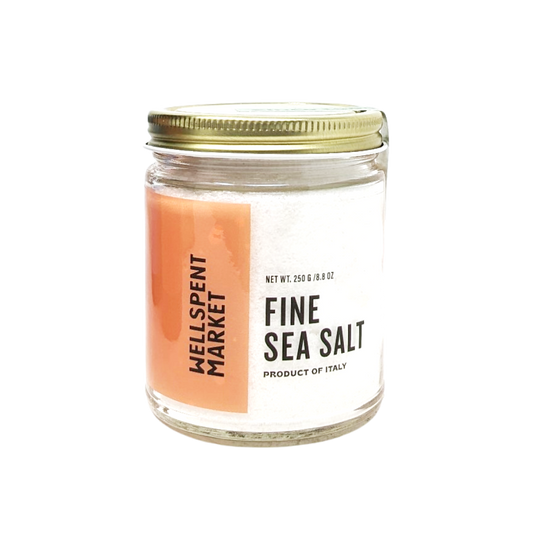 Salt, Herbs, & Spices
Vendor:
Gucciardo Vincenzo
Trapani - Sicily
Sale price
$7
Regular price
Unit price
per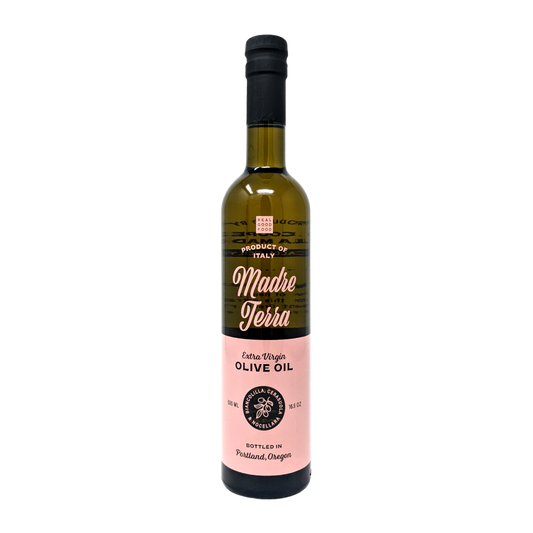 Olive Oil
Vendor:
Madre Terra
Sicily - Italy
Sale price
$25
Regular price
Unit price
per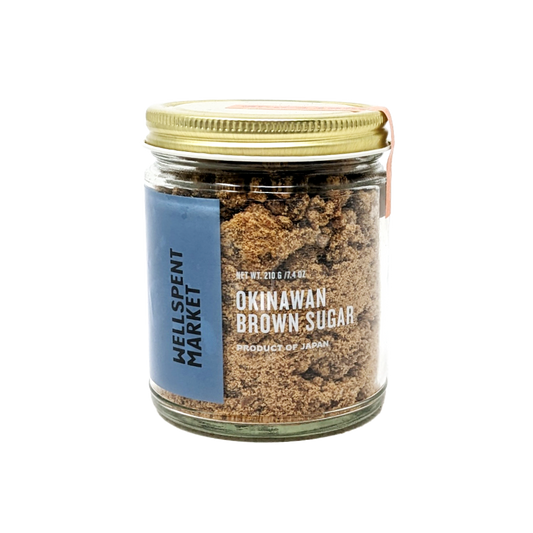 Baking
Vendor:
Murakami Syoten
Hatermuma Island - Japan
Sale price
$9
Regular price
Unit price
per
More recipes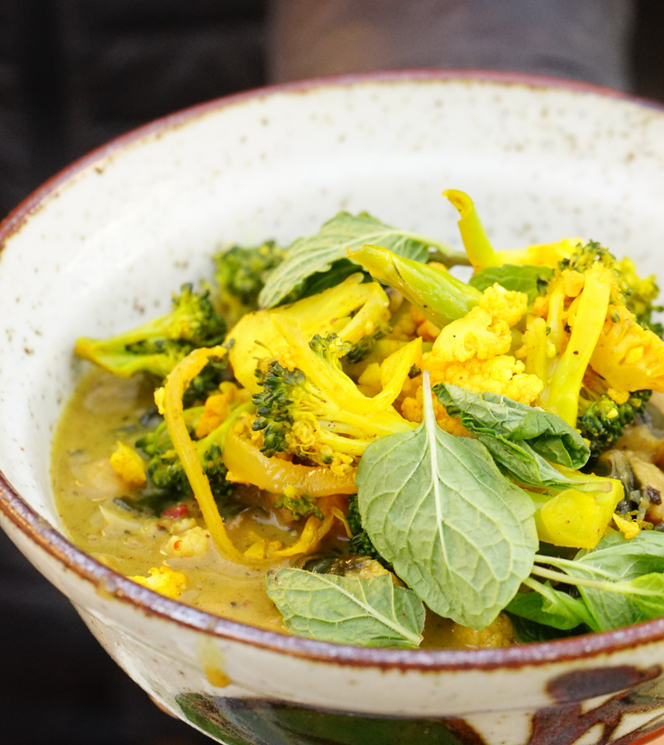 Coconut Curry Stew
Take "the stew" to the next level with roasted vegetables.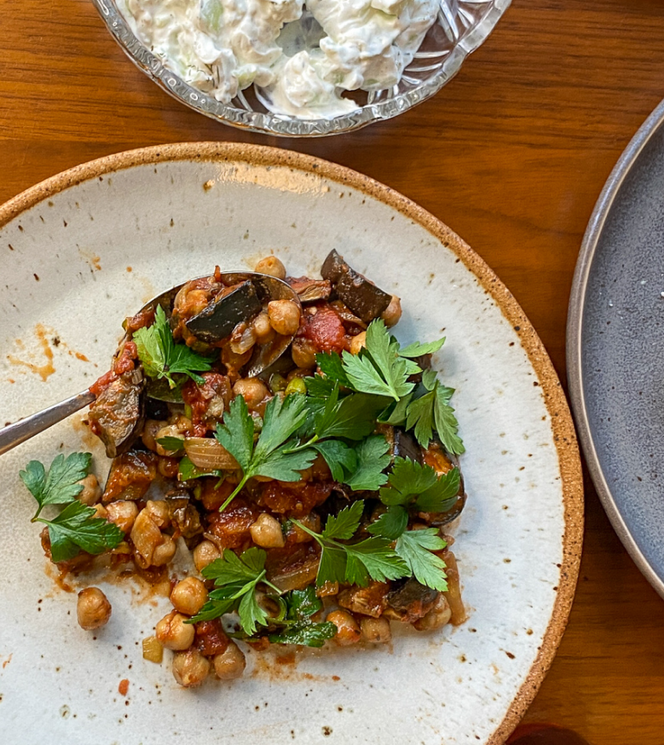 Musaka'a, Roasted Eggplant with Spiced Chickpeas & Tomatoes
Adapted from Yasmin Khan's book Zaitoun - Arabic for olive, both a fundamental ingredient and a symbol of peace.