Coconut Curry Stew
15 minutes prep + soaked garbanzo beans
1 hour + 30 minutes active cooking
1 hour + 45 minutes total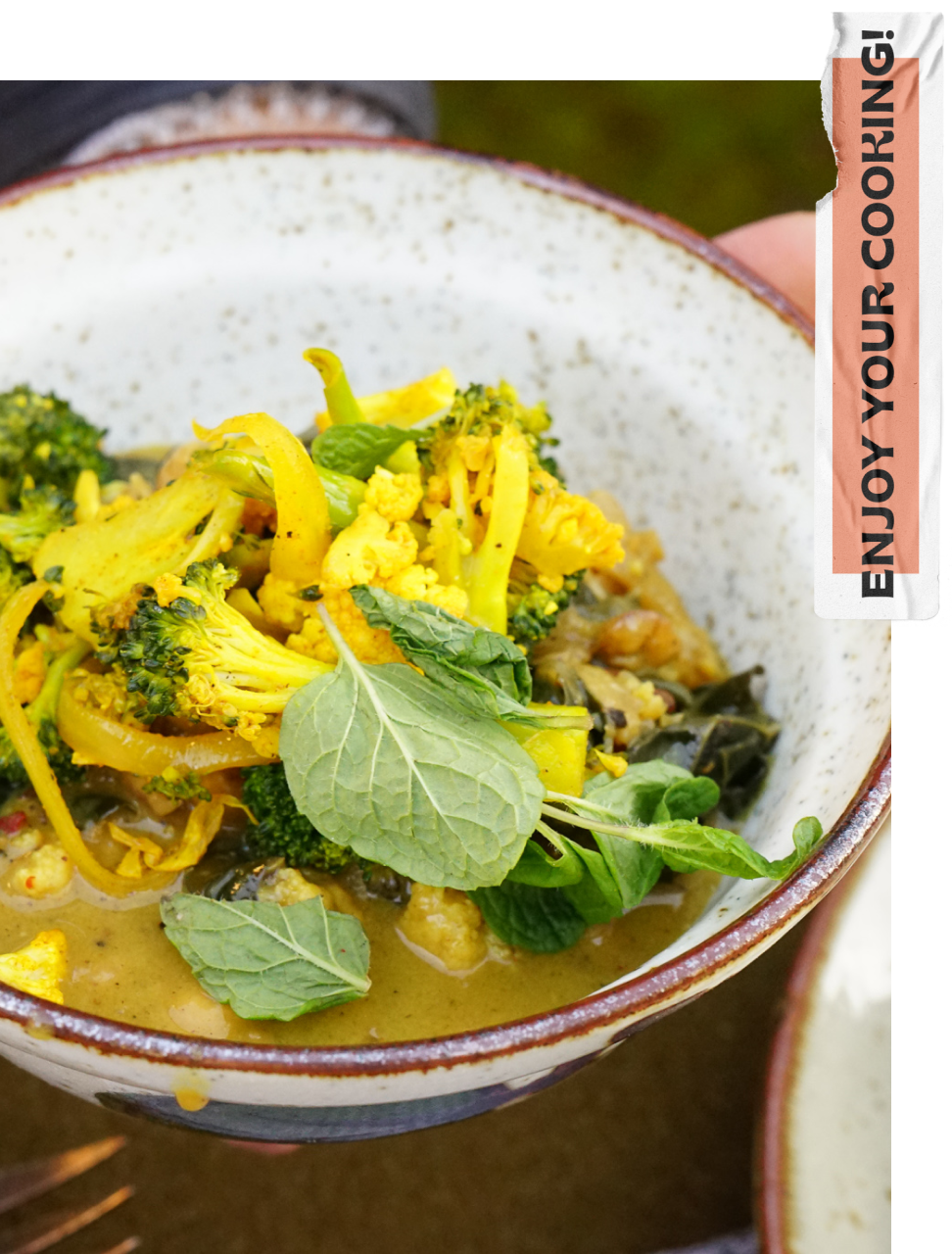 We're thankful for the creativity with spices that took curry from India to SE Asia, Japan, the Caribbean, and our kitchens in Portland.
We adapted this from Alison Roman's infamous "stew," sometimes called the "recipe that broke the internet." The former New York Times food writer was criticized for failing to acknowledge the roots of what everyone else instantly recognized as a recipe for a curry. Curry, of course, has its own colonial baggage, but we're not here to unpack that (see My Annoying Opinions).

If you're not inspired by the amazing diversity of flavors created by cooks all around the world, well, you need to get out more (virtually, of course).
What You'll Need
Ingredients
For the shopping list
2 cans of Coconut Milk
4 cloves, finely chopped of Garlic
1 large Yellow Onion, chopped
1 piece Ginger, finely shopped
1 1/2 teaspoons of Curry Powder
1 bunch of Swiss Chard, Kale or Collard Greens, stems removed
1 cup of Mint leaves
1 medium sized head Broccoli
1/2 head Cauliflower
To taste black pepper, freshly ground
Yogurt, for serving
1 teaspoon Chili Flakes
Toasted pita, lavash or naan
Equipment
From the kitchen
1 Chef's Knife
1 Cutting Board
1 Baking Sheet
1 Stock Pot (soup pot)
Measuring Spoons
Measuring Cups
"For all the brouhaha, this curry is straightforward.
Aromatic vegetables and spices are cooked in olive oil to bring out flavor. The beans, greens, coconut milk, and broth go in next, and finally some roasted vegetables bulk it up with more flavor and texture."
~ Jim Dixon, founder Wellspent and Real Good Food
What you'll have to do
Step 1
Chop the broccoli and cauliflower into bite-sized pieces, toss with a tablespoon or two of the olive oil, 1/2 teaspoon of ground ginger, 1 1/2 teaspoons of turmeric, and a good pinch of salt. Roast in the oven at 425F for about 6 minutes, then rotate the baking sheet and roast another 5 minutes. They'll still be firm but will cook more in the curry.
Step 2
Heat 2-3 tablespoons of olive oil over medium heat in a large pot. Add the chopped onion, salt and black pepper to taste, 1 teaspoon of red pepper, the finely chopped fresh ginger, and 1 1/2 teaspoons of curry powder; cook for about 5 minutes or until the onion is translucent.
Step 3
Add 3 cups of cooked chickpeas and cook until lightly browned. Add the 4 finely chopped garlic cloves and cook for another minute or so.
Step 4
Add 2 cans of coconut milk and 2 cups of broth. Bring to a gentle boil, stirring and scraping the bottom of the pot to get all the flavorful bits. Use a spoon or potato masher to crush some of the chickpeas.
Step 5
Add the chopped greens and the roasted vegetables, reduce the heat, and simmer for 20-30 minutes or until the vegetables are tender.

We like to serve it with a pinch of fresh mint and dollop of yogurt on top, with flatbread alongside for dipping.
Shop this recipe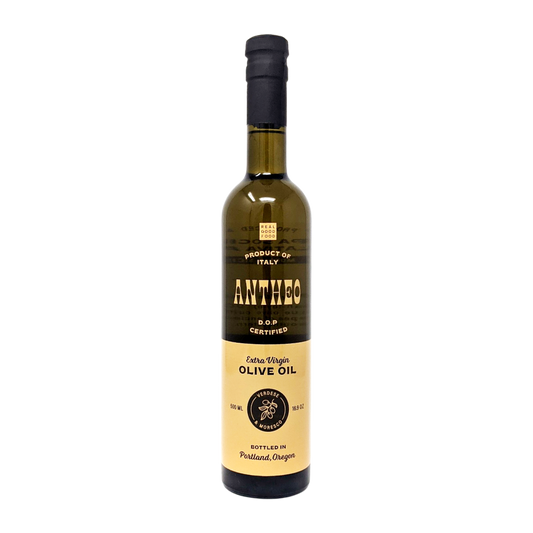 Olive Oil
Vendor:
COPA Società Cooperativa Agricola
Sicily - Italy
Sale price
$32
Regular price
Unit price
per
Out of stock
Beans
Vendor:
Valdibella
Sicily - Italy
Sale price
$7
Regular price
Unit price
per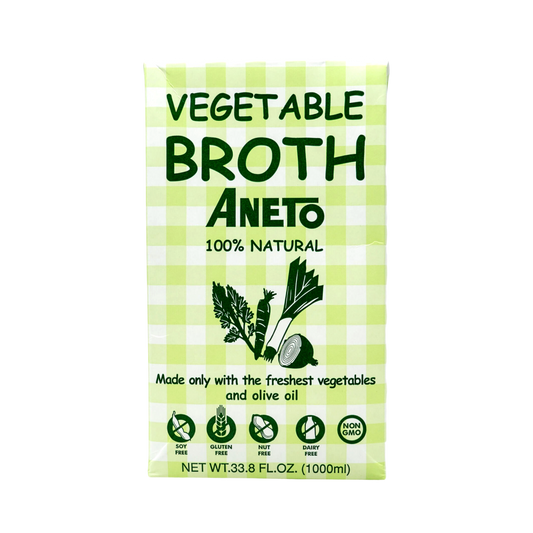 Sauces & Condiments
Vendor:
Aneto
Artes - Spain
Sale price
$8
Regular price
Unit price
per
Vendor:
Regular price
$19.99
$

19.99
Sale price
$19.99
Regular price
Unit price
per
Liquid error (snippets/card-product line 433): product form must be given a product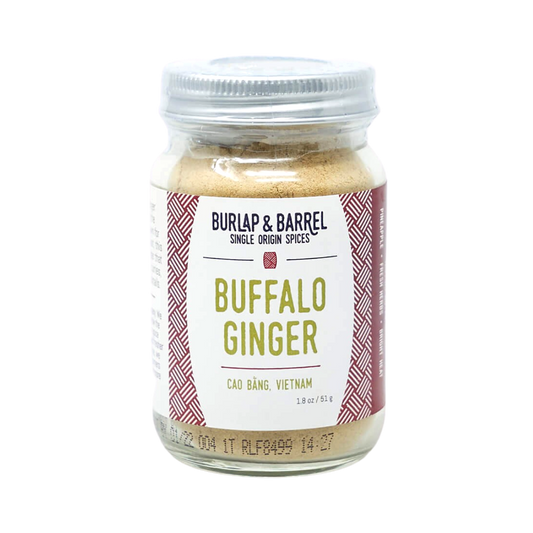 Salt, Herbs, & Spices
Vendor:
Burlap & Barrel
Cao Bằng - Vietnam
Sale price
$10
Regular price
Unit price
per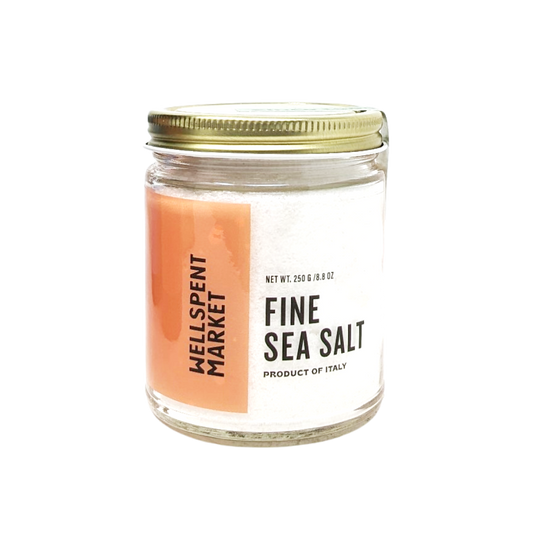 Salt, Herbs, & Spices
Vendor:
Gucciardo Vincenzo
Trapani - Sicily
Sale price
$7
Regular price
Unit price
per
More recipes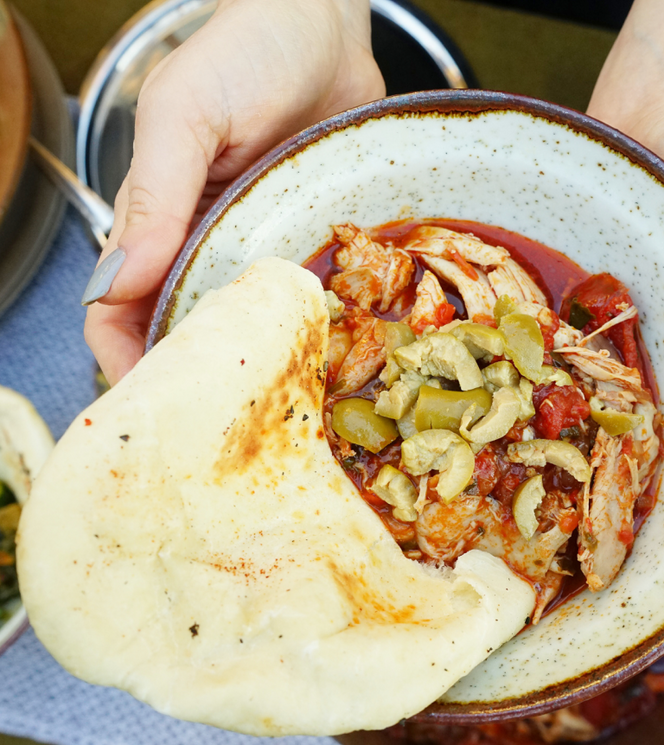 Naz's Naan
Use this flatbread to clean your plate.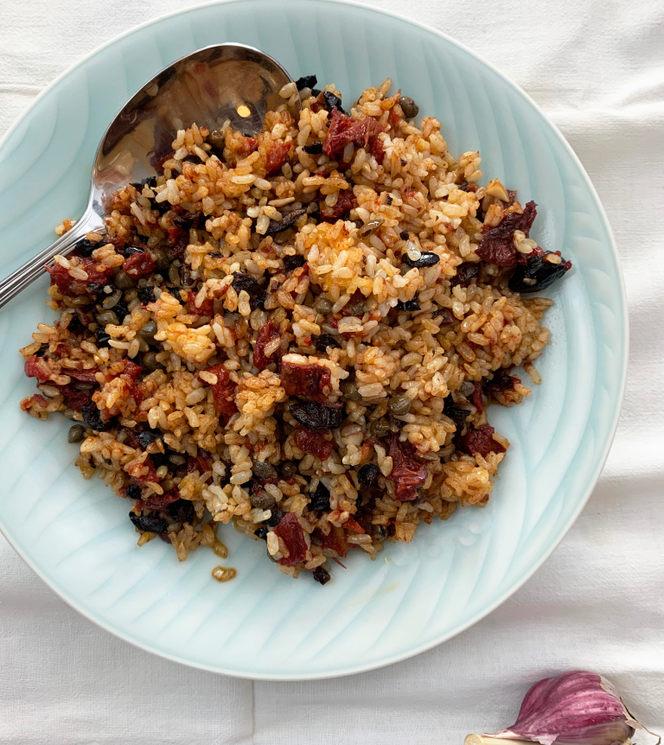 Puttanesca Fried Rice
Italian flavors meet Asian technique with tasty results. And thanks to Portland chef Tommy Habetz for the inspiration.