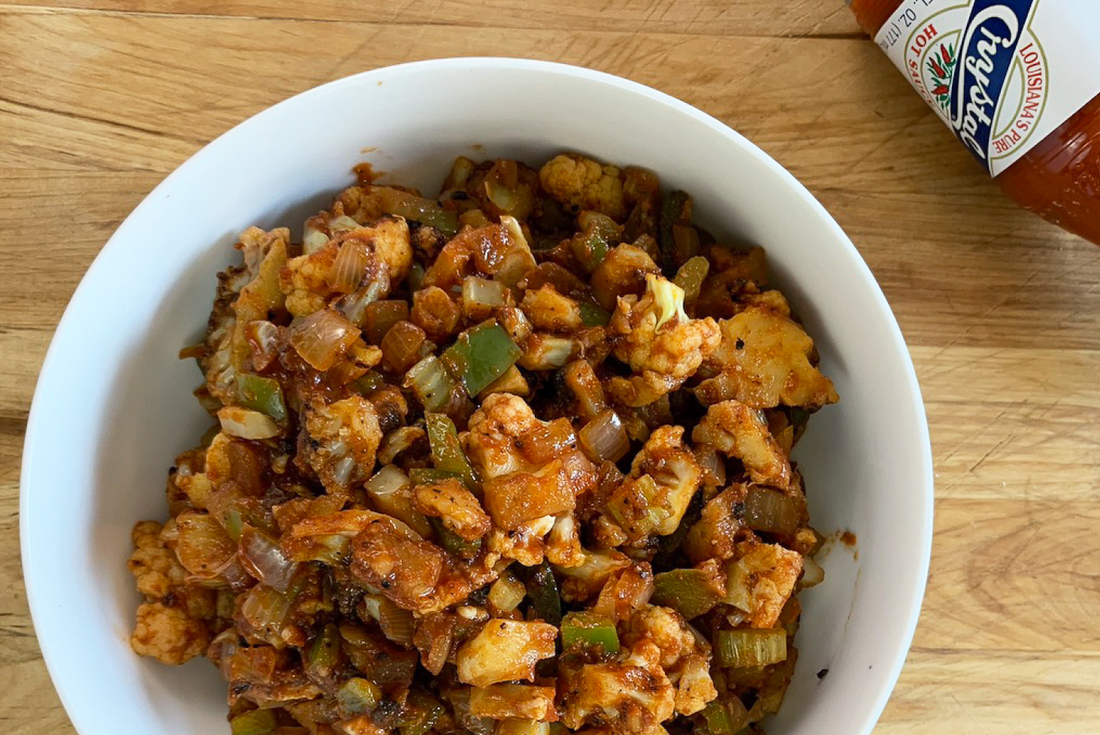 Louisiana-Style Smothered Cauliflower
20 minutes prep
35 minutes active cooking
55 minutes total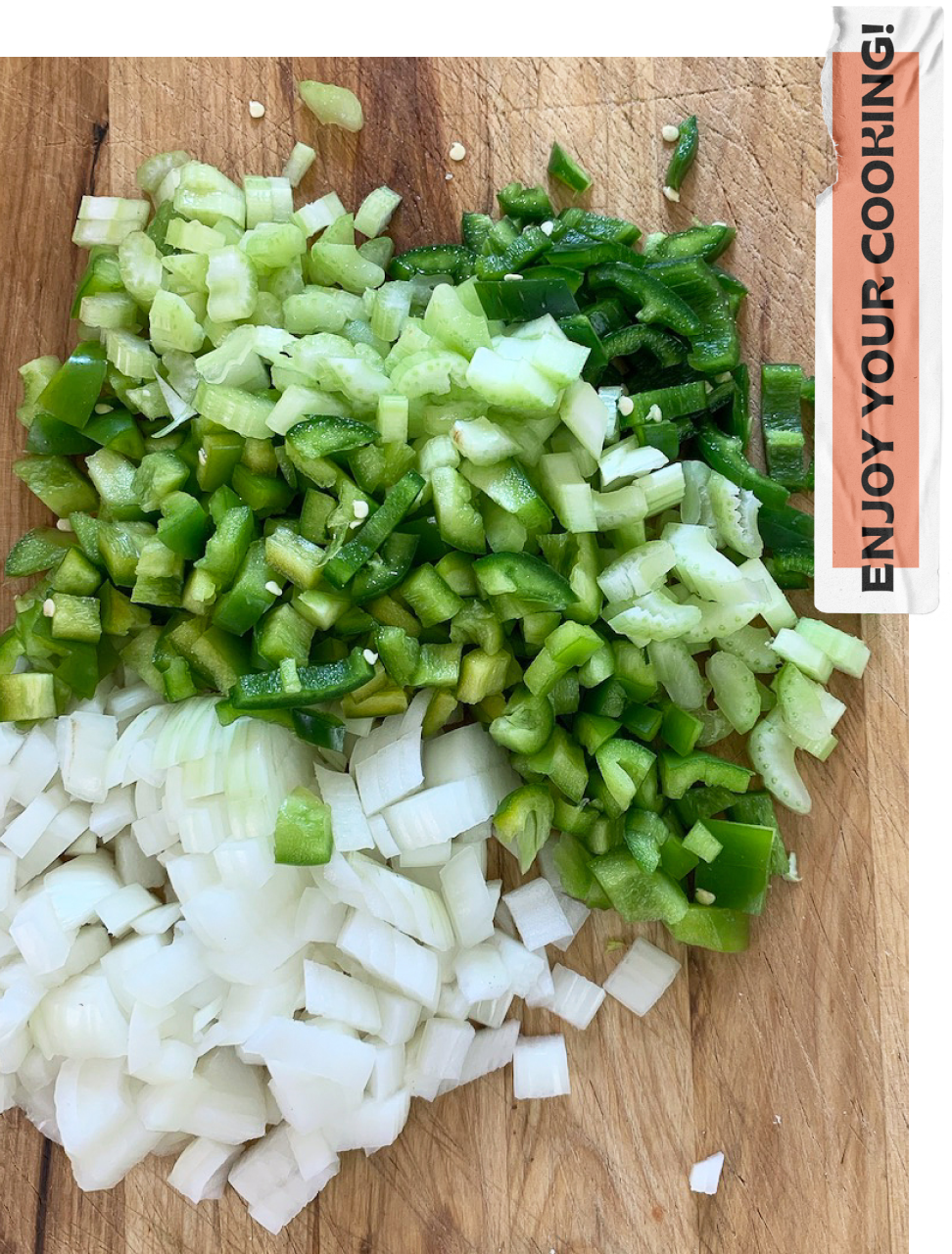 Everything from crawfish to okra gets smothered in southern Louisiana...
and while the meaning of smothering may vary amongst cooks, it's basically a form of stovetop braising.

In France sauteèd aromatic vegetables are called mirepoix; for Italians it's version soffritto, sofrito in Spanish, refogado in Portuguese. The ingredients vary from one culture to another, but they all create a flavor base for sauces, soups, and braises.

Louisiana Cajun and Creole cooks call theirs the holy trinity: onion, celery, and green bell pepper. And the frequently added fourth item, garlic, is sometimes called the pope.
What You'll Need
Ingredients
For the shopping list
1 head Cauliflower
1 Onion
1 Green Bell Pepper
1 Jalapeño
2 Celery Stalks
2 cloves of Garlic
Equipment
From the kitchen
1 Heavy Skillet
1 Chef Knife
1 Cutting Board
Measuring Spoons
What you'll have to do
Step 1
Start by chopping a head of cauliflower, including the core, into
roughly bite-sized pieces. Cook it in extra virgin olive oil with salt
and black pepper in a heavy skillet on medium high for about 15 minutes or until the cauliflower is nicely browned.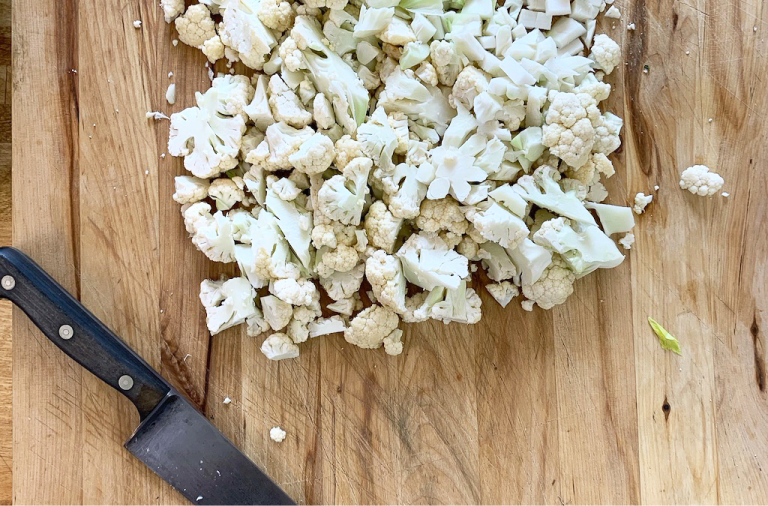 Step 2
Chop an onion, green bell pepper, jalapeño, a couple of celery stalks,
and a couple of cloves of garlic. Add them to the cauliflower and cook
for about 10 minutes or until the vegetables have softened.
Step 3
Add the Bianco di Napoli crushed tomatoes. You can substitute other
canned tomatoes, but look for cans without addded calcium chloride. It's added as a firming agent but prevents the tomatoes from breaking down. Whole tomatoes are usually the best bet, but you need to break them up.
Step 4
Add a tablespoon apple cider vinegar, cover the pot, and simmer for about 10 minutes. Taste and add more salt if needed. Serve this over
rice with Crystal hot sauce on the side.
Shop this recipe
Pasta & Tomatoes
Vendor:
Bianco di Napoli
Yolo Valley - California
Sale price
$7
Regular price
Unit price
per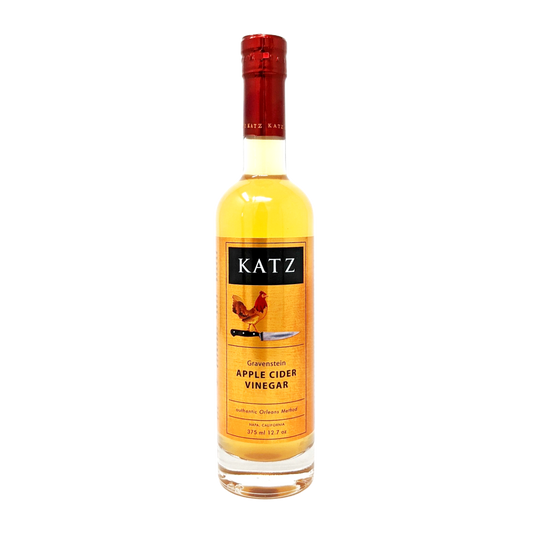 Vinegar
Vendor:
Katz Farm
Napa - California
Sale price
$16
Regular price
Unit price
per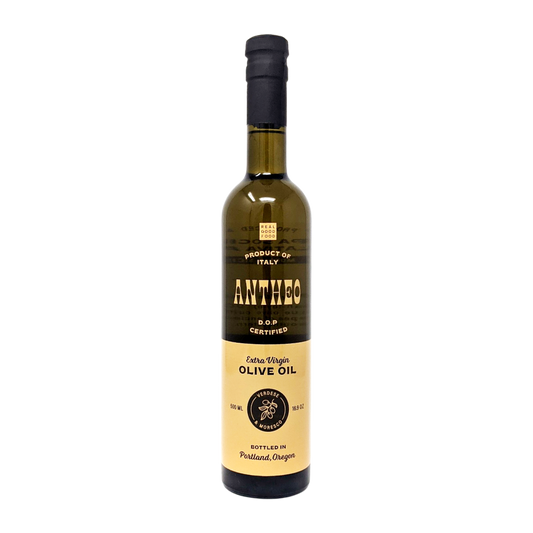 Olive Oil
Vendor:
COPA Società Cooperativa Agricola
Sicily - Italy
Sale price
$32
Regular price
Unit price
per
More recipes
Butter Beans with Andouille
Inspired by the flavors of Louisiana, a bowl of these with some rice is all you need.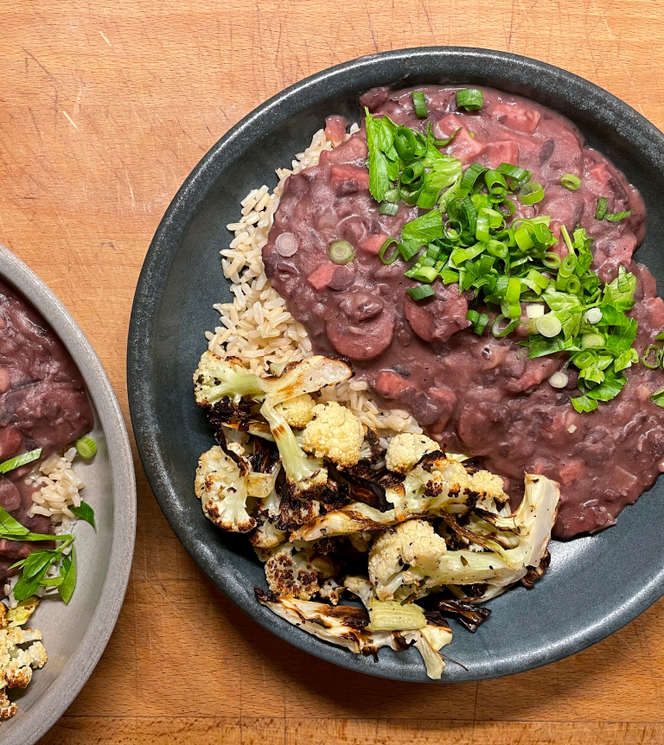 Miss Leah's Red Beans
New Orleanians traditionally cook red beans Monday so they could simmer while the wash got done, but these are too good to only eat one day of the week.