Butter Beans with Andouille
30 minutes prep
30 minutes active cooking
1 hour total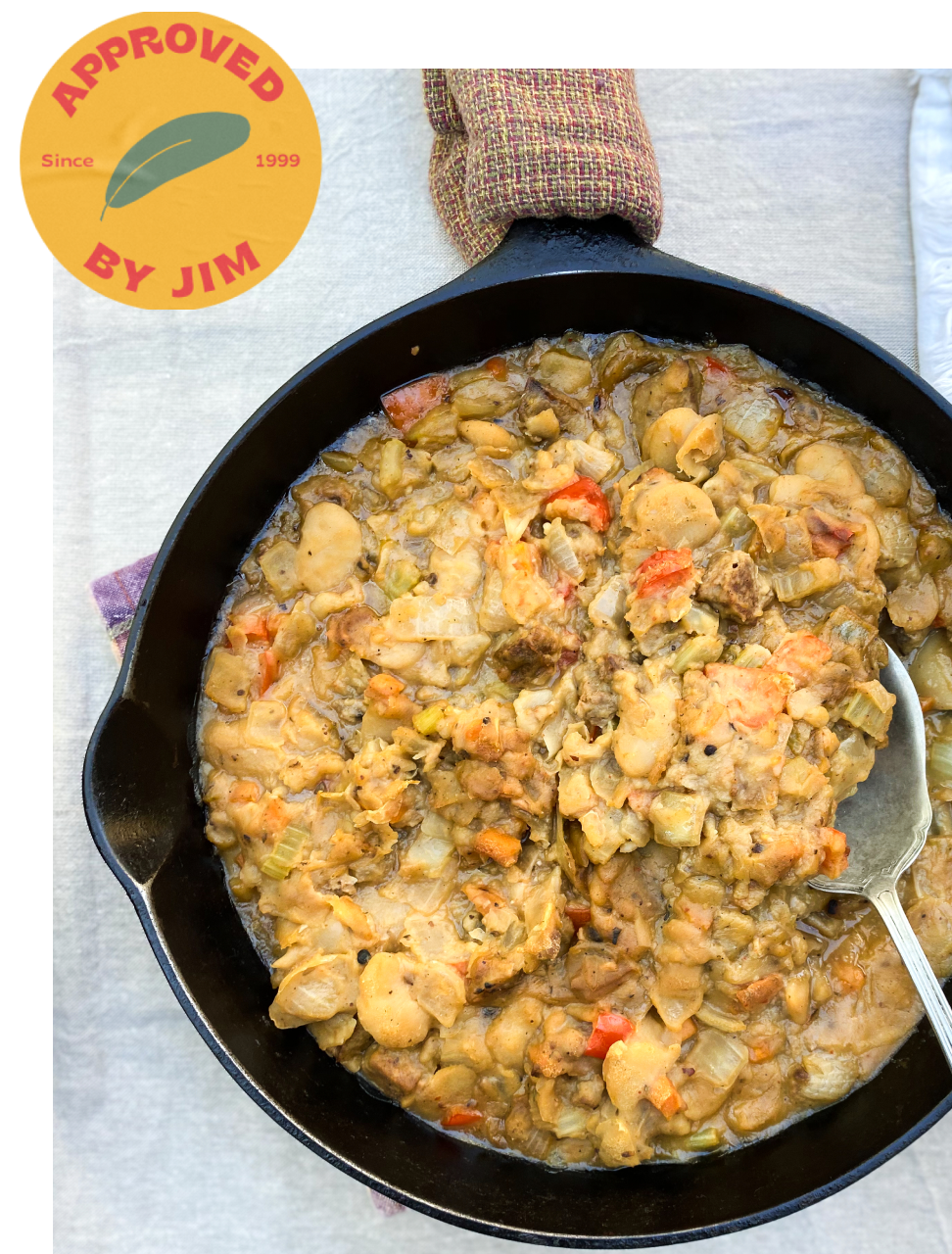 New Orleanians call limas butter beans, and the term helps erase those childhood memories of bland, mealy lima beans.
Long, slow cooking makes the big beans creamy and especially tasty, and a little smoky sausage adds more flavor.
What You'll Need
Ingredients
For the shopping list
1 cup large limas (Butter Beans)
2 links andouille or smoked sausage
1 onion
1 tablespoon of thyme
2 celery stalks
1 red bell pepper
1 carrot
To taste black pepper, ground
Equipment
From the kitchen
1 Chef Knife
1 Cutting Board
1 Heavy Skillet
Measuring Spoons
What you'll have to do
Step 1
Combine the lima beans with the water, a teaspoon of salt, and a healthy glug (roughly 3 tablespoons) of olive oil in a covered, oven proof pot. Cook in the oven at 225F for at least four hours, adding water if needed to keep the beans covered (if you smell them cooking, check the water level). Cook them until they're very soft.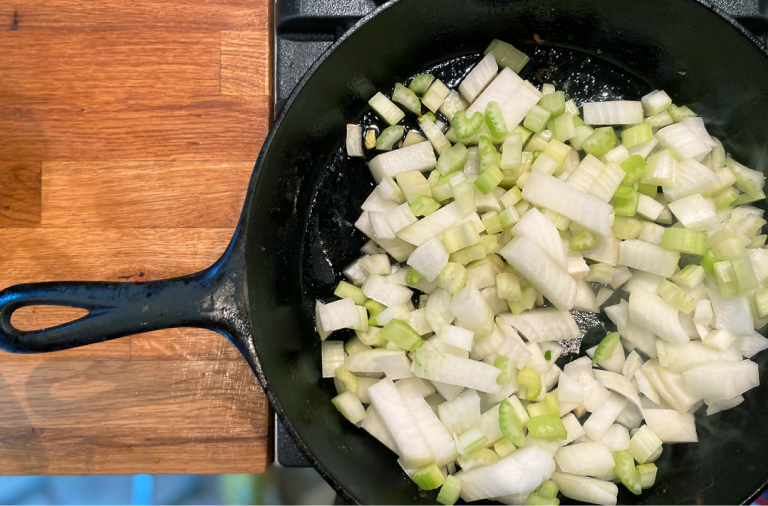 Step 2
Cut the sausage into quarter round pieces about 1/2 inch thick. Cook them in olive oil until very well browned, then remove from the skillet and set aside.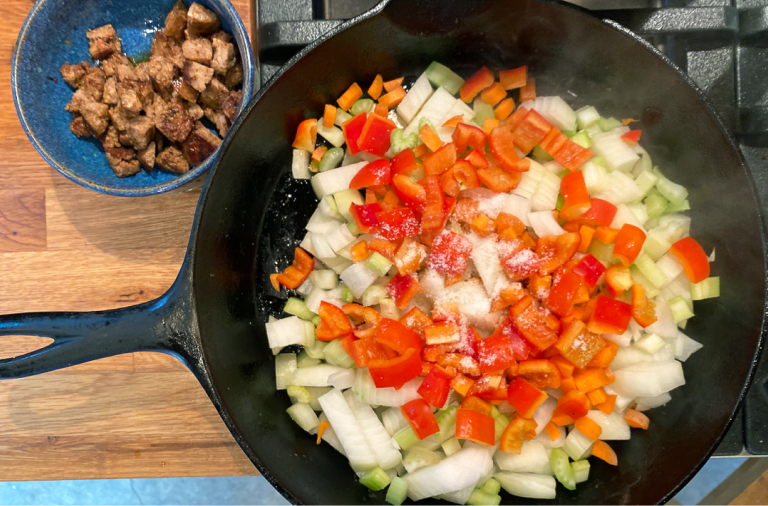 Step 3
Use the same pan and fat to cook the onion with salt until well-browned, add the thyme, pepper, and the rest of the vegetables, and cook until soft.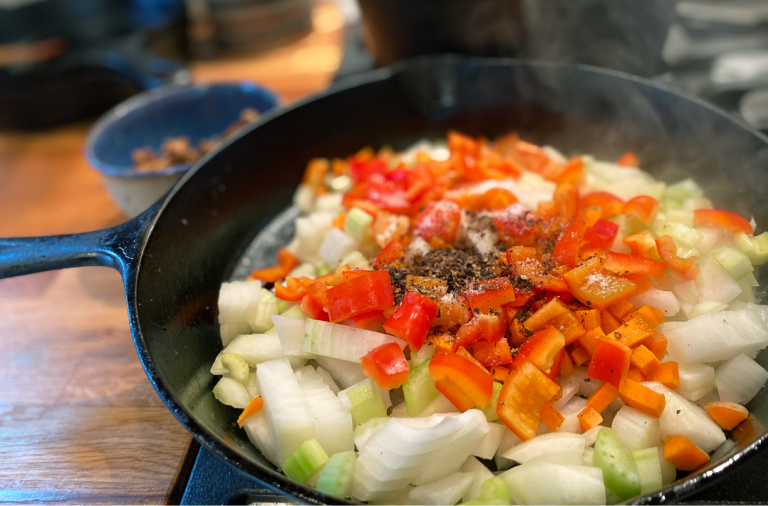 Step 4
Add the sausage and lima beans, and crush some of the beans with potato masher or spoon. Simmer for 30-45 minutes. Serve with chopped green onion and parsley.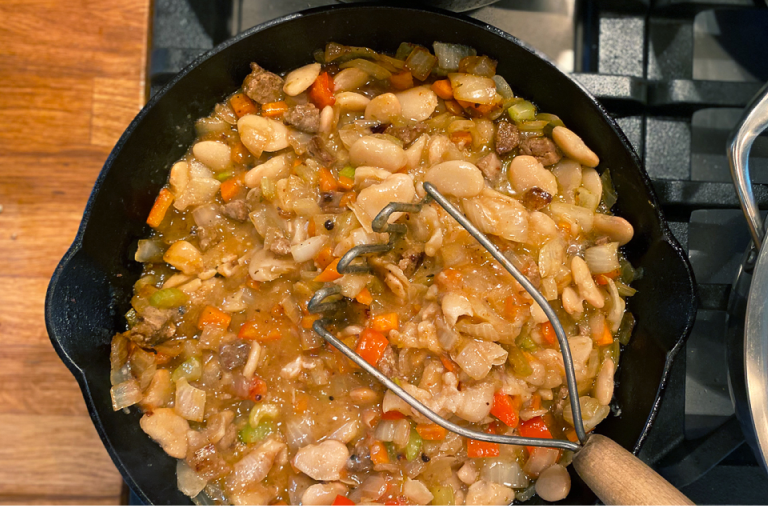 Shop this recipe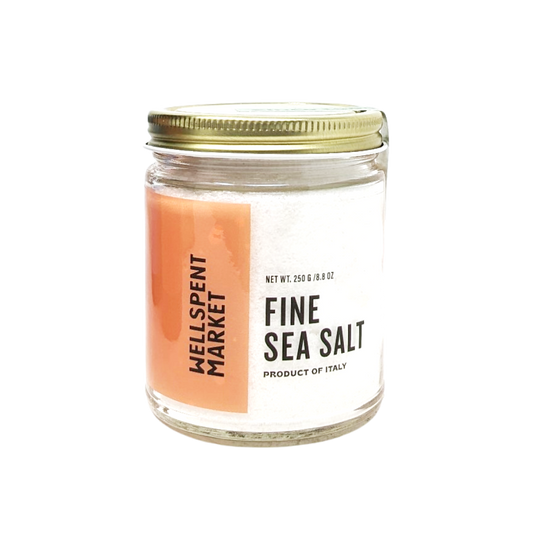 Salt, Herbs, & Spices
Vendor:
Gucciardo Vincenzo
Trapani - Sicily
Sale price
$7
Regular price
Unit price
per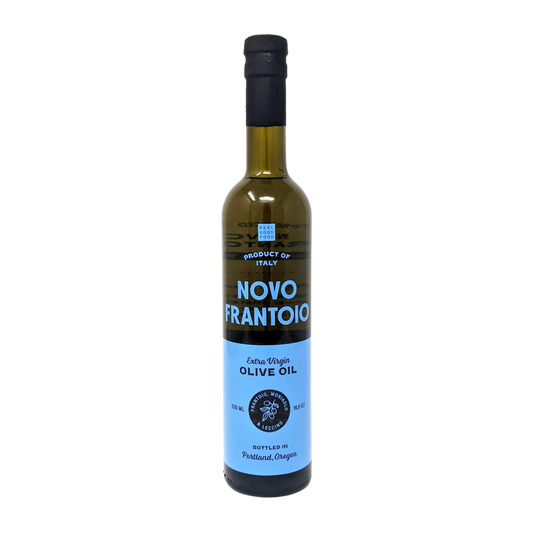 Olive Oil
Vendor:
Novo Frantoio
Tuscany - Italy
Sale price
$27
Regular price
Unit price
per
More recipes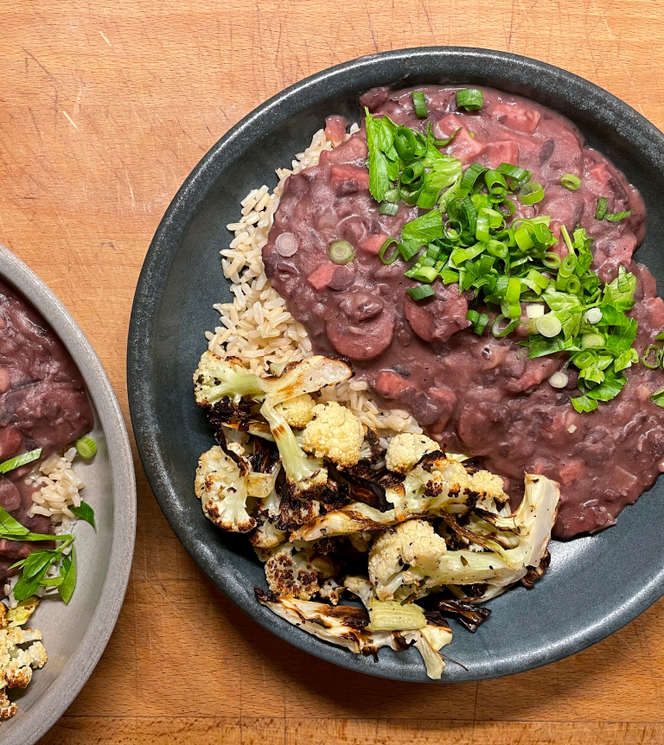 Miss Leah's Red Beans
New Orleanians traditionally cook red beans Monday so they could simmer while the wash got done, but these are too good to only eat one day of the week.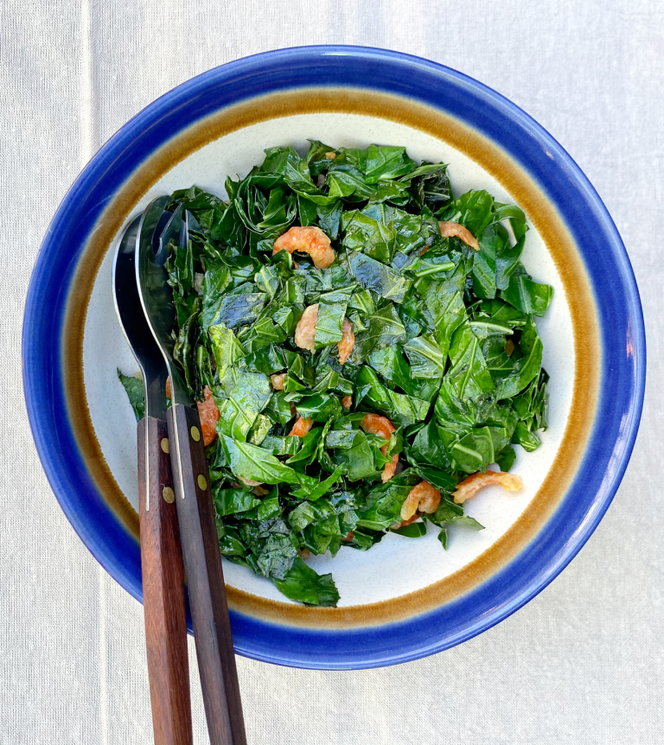 Portuguese-style Collard Greens with Louisiana Dried Shrimp
These quickly cooked collards get a flavor boost from what we call the bacon of the sea, Louisiana dried shrimp.