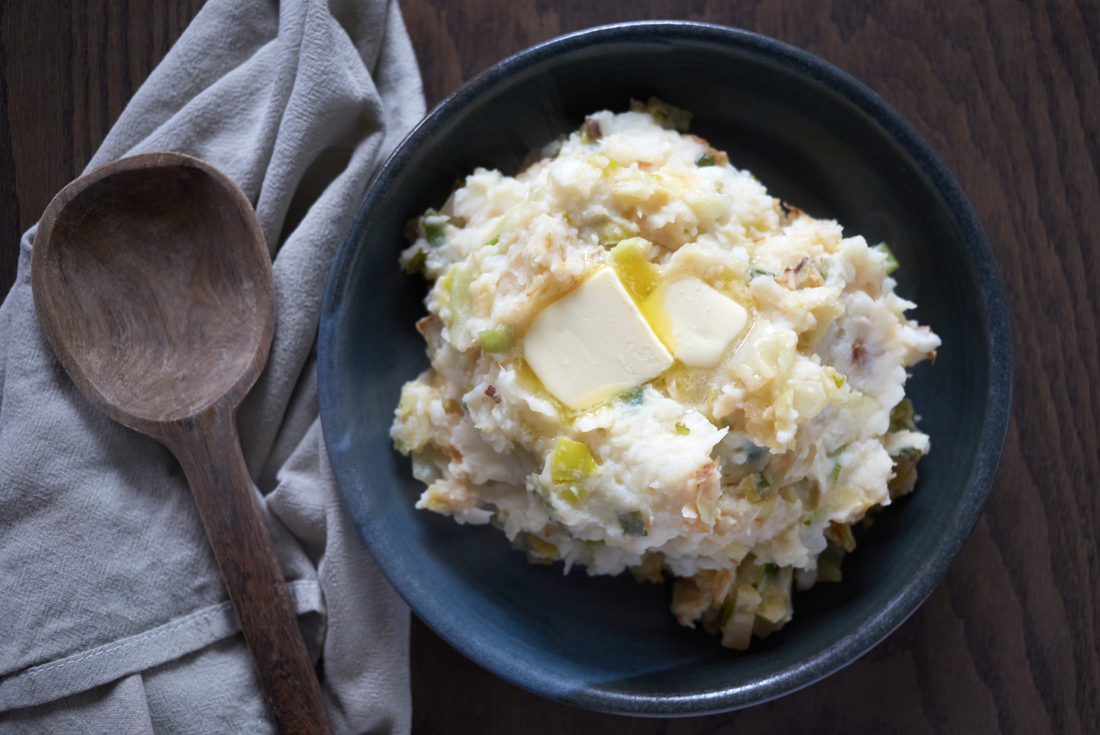 Colcannon with Leeks & Celeriac
30 minutes prep
30 minutes active cooking
1 hour total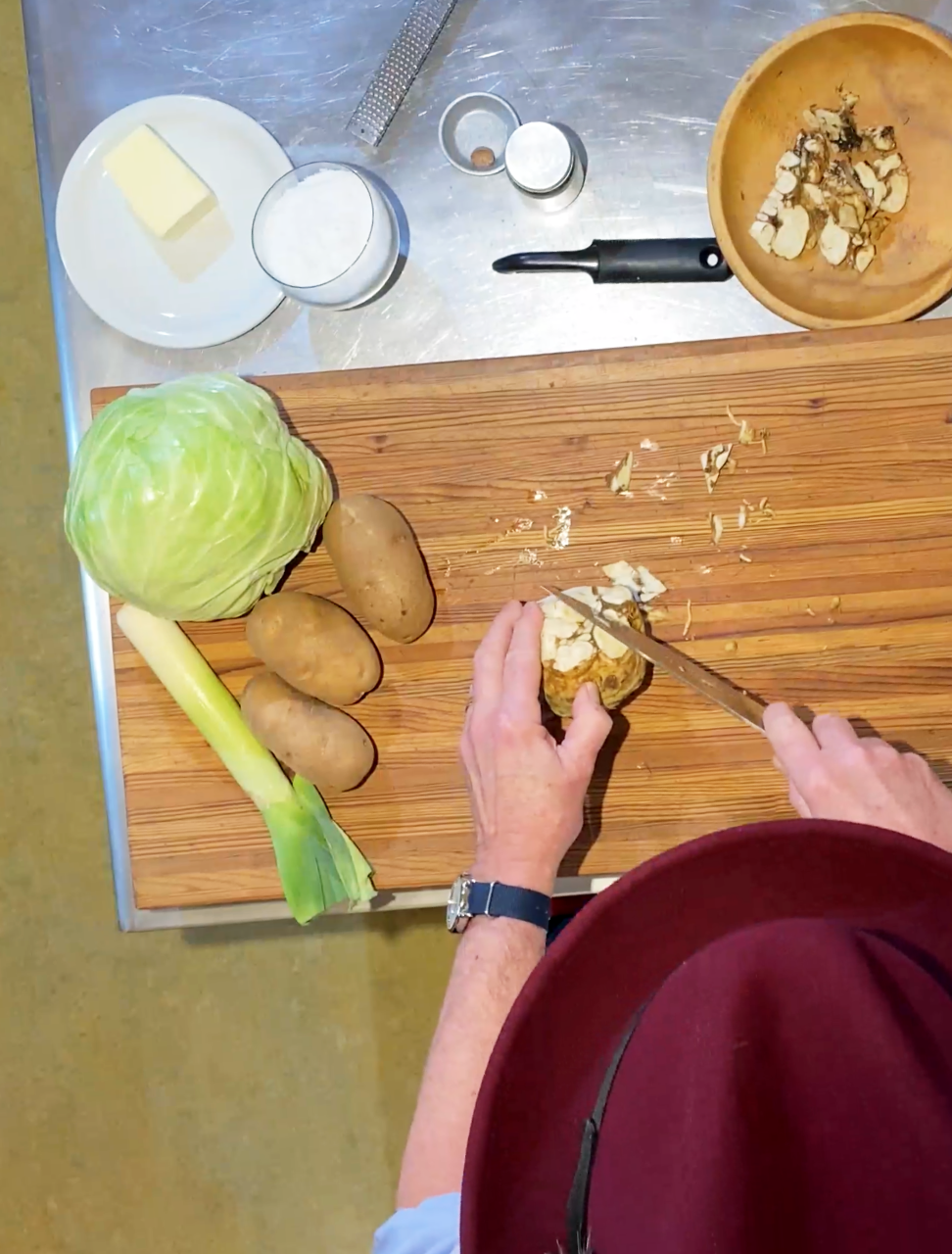 Colcannon (cál ceannann means 'white-headed cabbage' in Gaelic) combines Irish favorites cabbage, potatoes, and cream.
We add celeriac, sometimes called celery root, since it pairs nicely with potatoes and adds another element of flavor.
Visit the Culinary Breeding Network to see Jim in action
What You'll Need
Ingredients
For the shopping list
1/2 head green cabbage, chopped
1 leek, halved lengthwise and sliced
2-3 russet potatoes (about 1 1/2 lbs), peeled
1 medium celeriac (about 1 1/2 lbs), peeled
1 cup of heavy cream, warmed
Pinch of ground mace or nutmeg
Equipment
From the kitchen
1 Stock Pot
1 Vegetable Peeler
1 Skillet
1 Potato Masher
1 Chef Knife
1 Cutting Board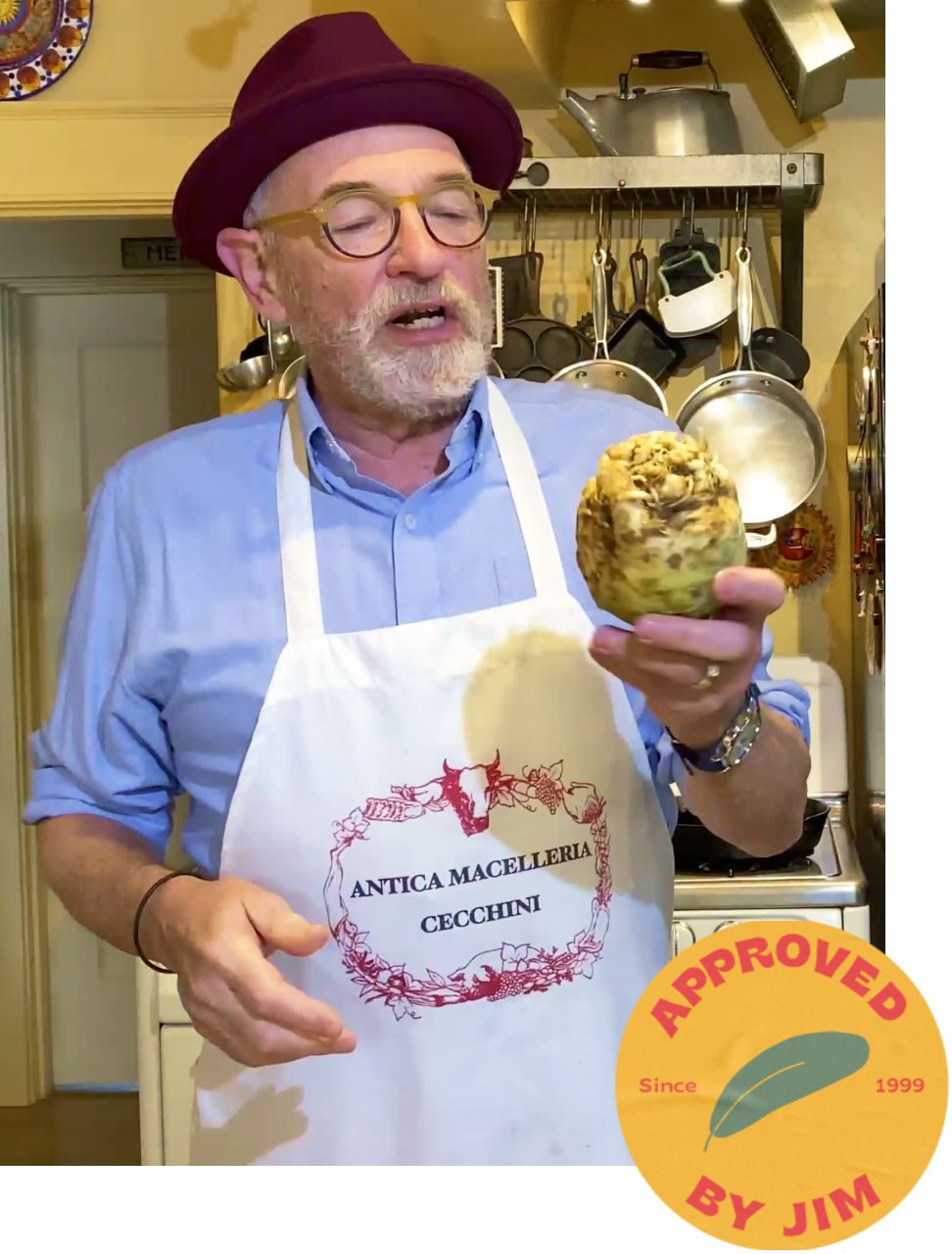 "Two of my favorite vegetables"
~ Jim Dixon, founder Wellspent and Real Good Food
What you'll have to do
Step 1
Cut the potatoes and celeriac into roughly egg-sized pieces, cover with water, add a good pinch of salt, and cook until easily pierced with the tip of a knife, about 10 minutes. Drain and return to the heat for another few minutes, shaking the pan occasionally, to drive off any remaining moisture.
Step 2
Cook the cabbage and leek in 3 tablespoons of butter with a pinch of salt for about 15 minutes or until tender.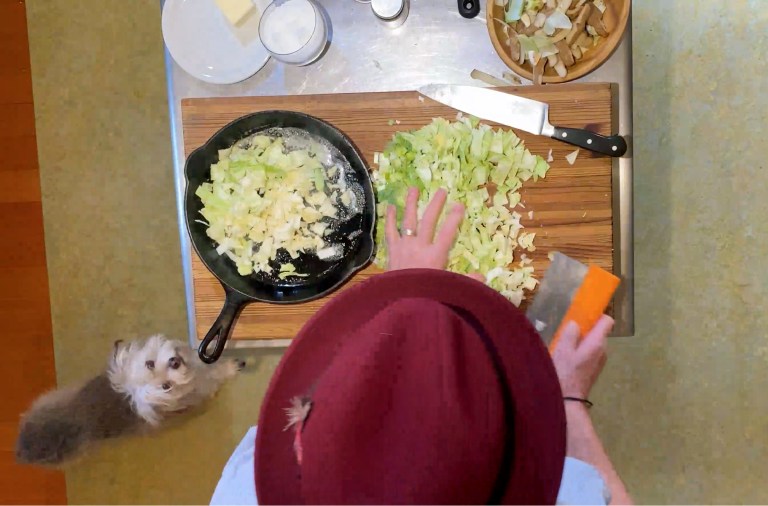 Step 3
Melt the remaing 5 tablespoons of butter, add it to the potato-celeriac mix, and mash coarsely, then add the cup of cream and mash a bit more. Stir the cabbage-leek mix into the mashed potatoes along with a pinch of mace or nutmeg.
Step 4
Taste and add salt if needed.
Shop this recipe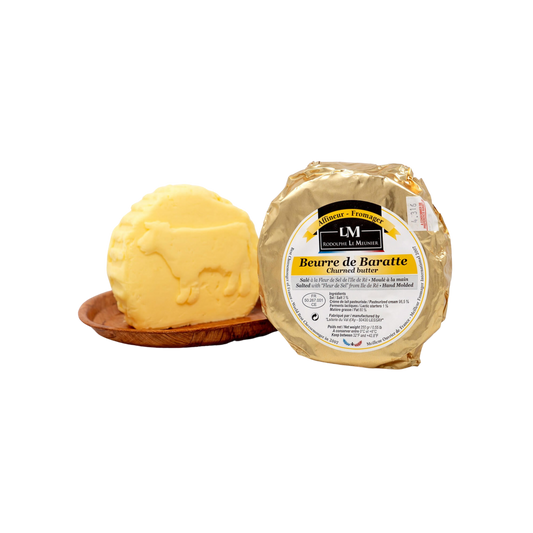 Dairy
Vendor:
Rodolphe le Meunier
Jura - France
Sale price
$13
Regular price
Unit price
per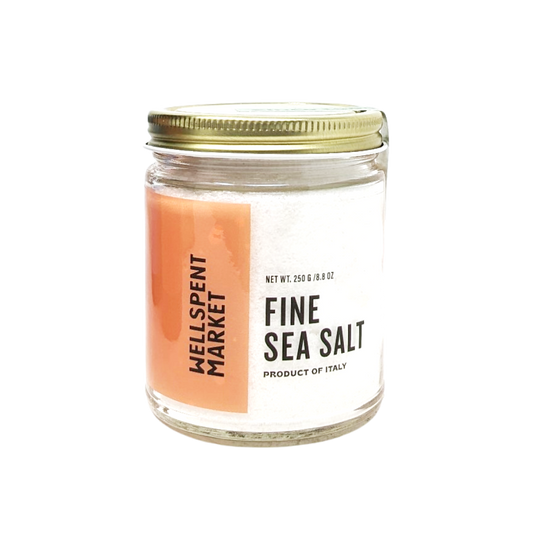 Salt, Herbs, & Spices
Vendor:
Gucciardo Vincenzo
Trapani - Sicily
Sale price
$7
Regular price
Unit price
per
Salt, Herbs, & Spices
Vendor:
HAVSNØ
Gossen Island - Norway
Sale price
$16
Regular price
Unit price
per
More recipes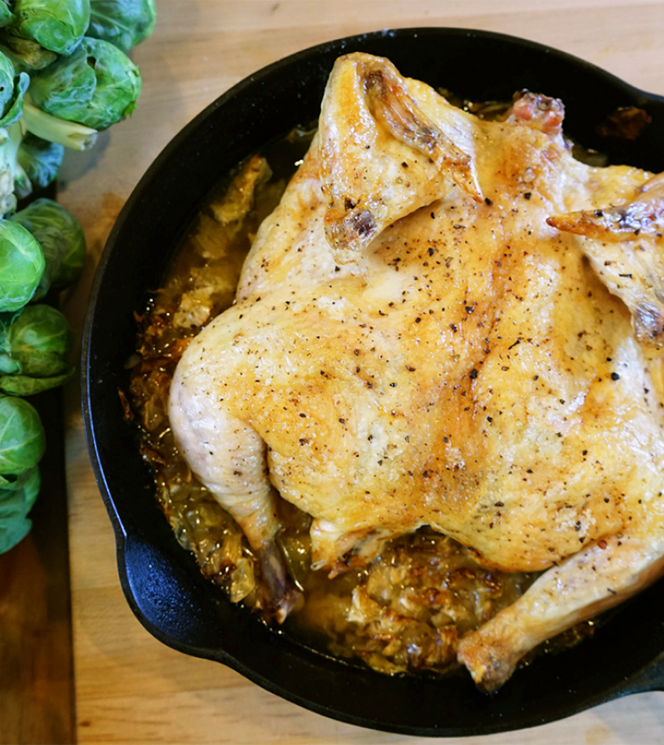 Chicken Roasted on Cabbage
The juices from our ass-backward spatchcocked chicken flavor our favorite vegetable.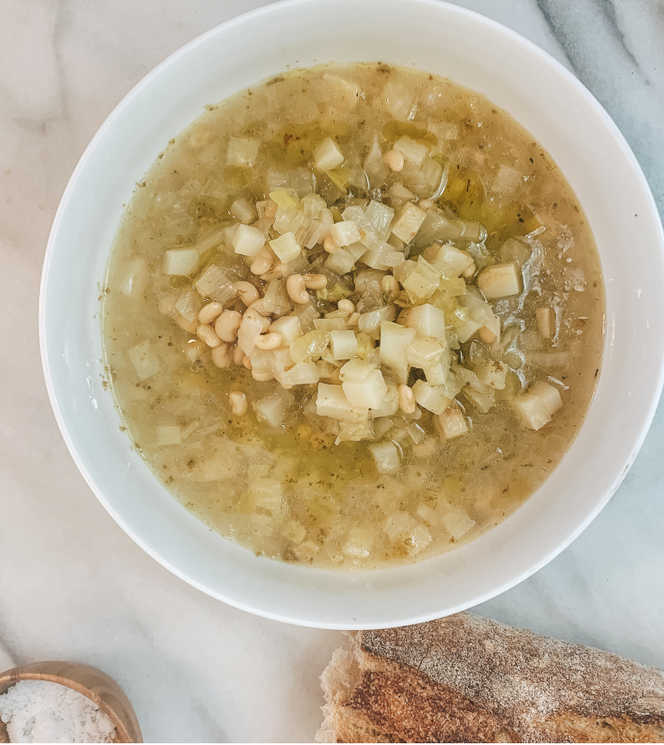 Fennel & Celery Root Soup
Our favorite under-appreciated vegetables shine in this soup.