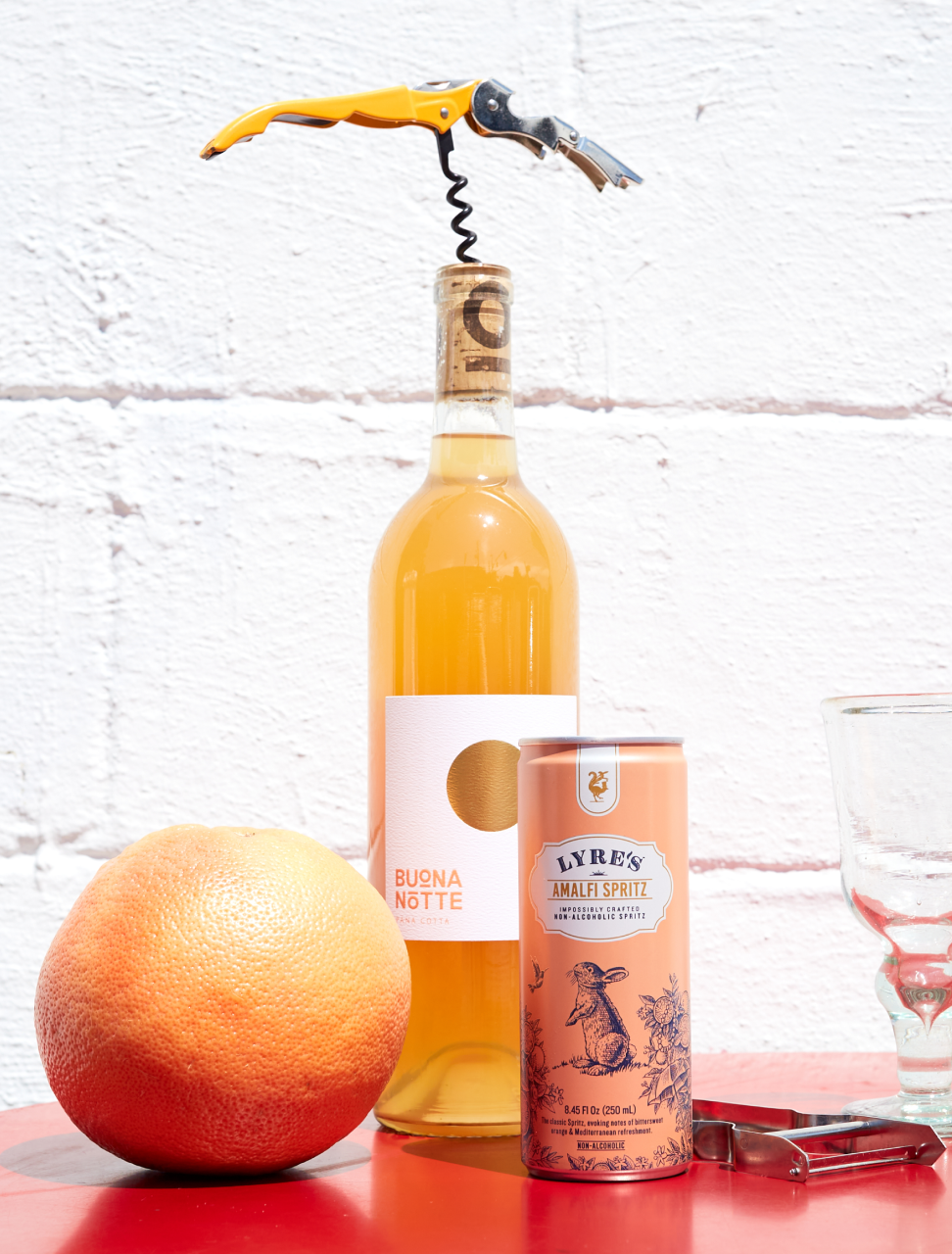 A spritz for any time of year...
the aromatic, lightly bitter and low-ABV Tramonto Spritz will instantly transport you to the sun-drenched shores of the Mediterranean.
What You'll Need
Ingredients
For the shopping list
ice
2 ounces of Aromatic skin-contact white wine
4 ounces of Lyre's Amalfi Spritz
grapefruit twist, for garnish
Equipment
From the kitchen
1 Cocktail Jigger
1 Favorite Glassware
What you'll have to do
Step 1
Fill a rocks glass with ice.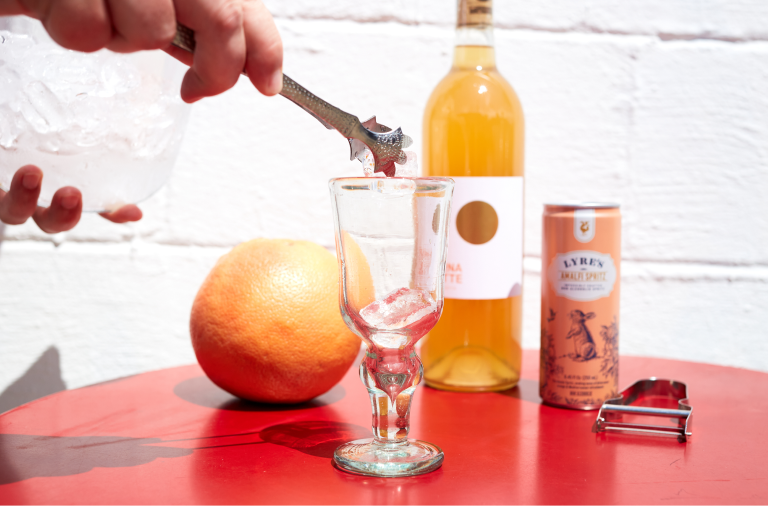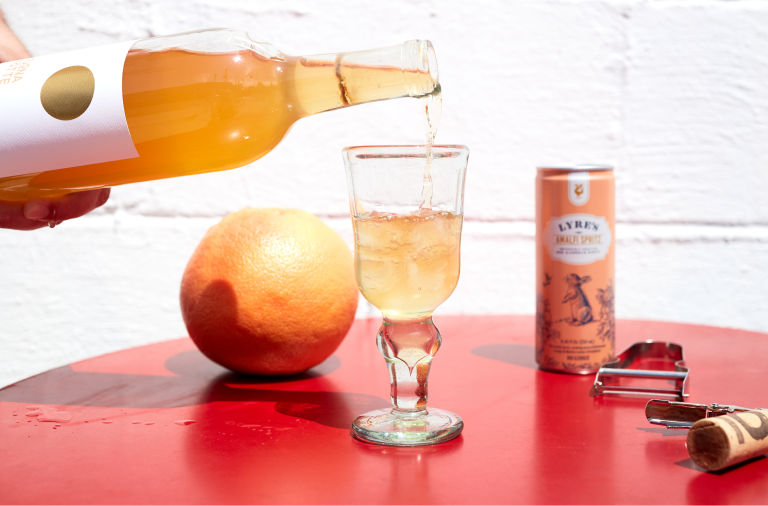 Step 3
Top with 4oz Lyre's Amalfi Spritz.
Step 4
Express the oils from a grapefruit twist over the top of the glass and enjoy.
More recipes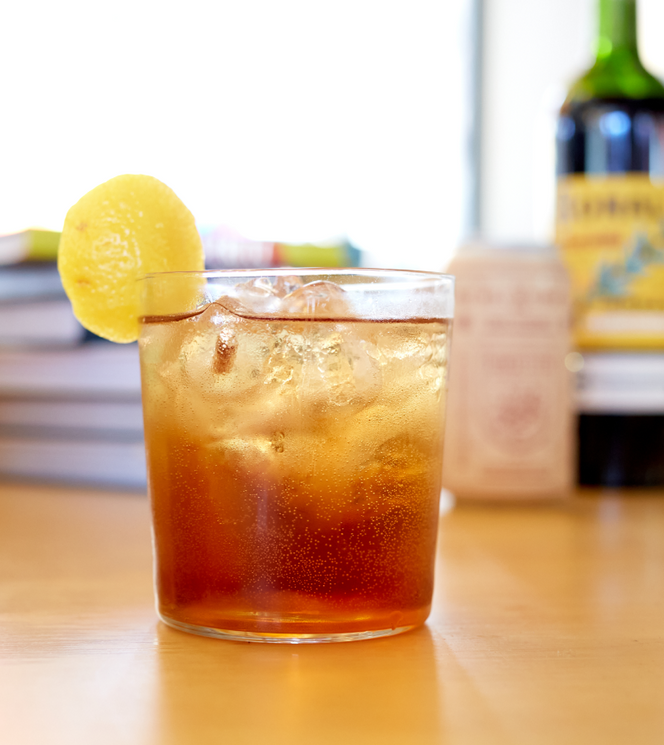 Sunsetter Spritz
Earthy and spicy, this simple spritz in refreshing any time of year.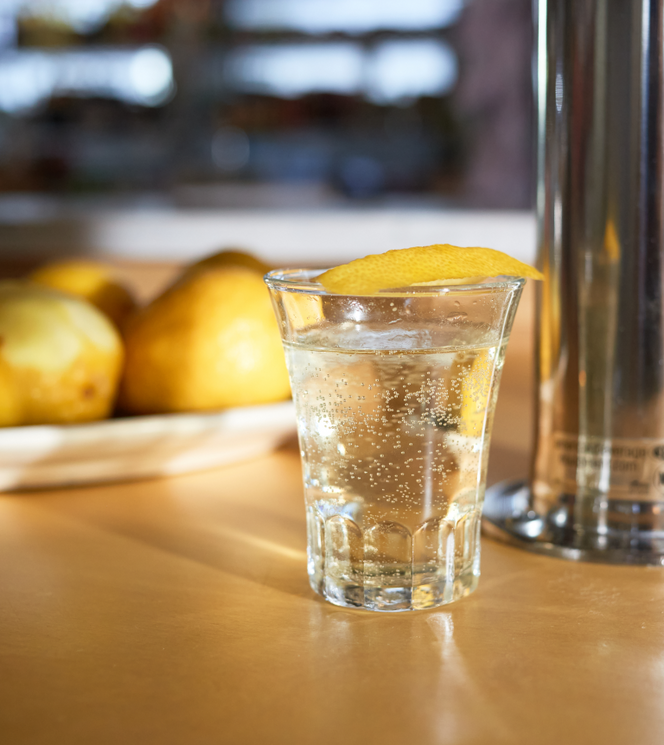 Wellspent Spritz
Based on a classic Spanish recipe, this is our go-to vermouth spritz.