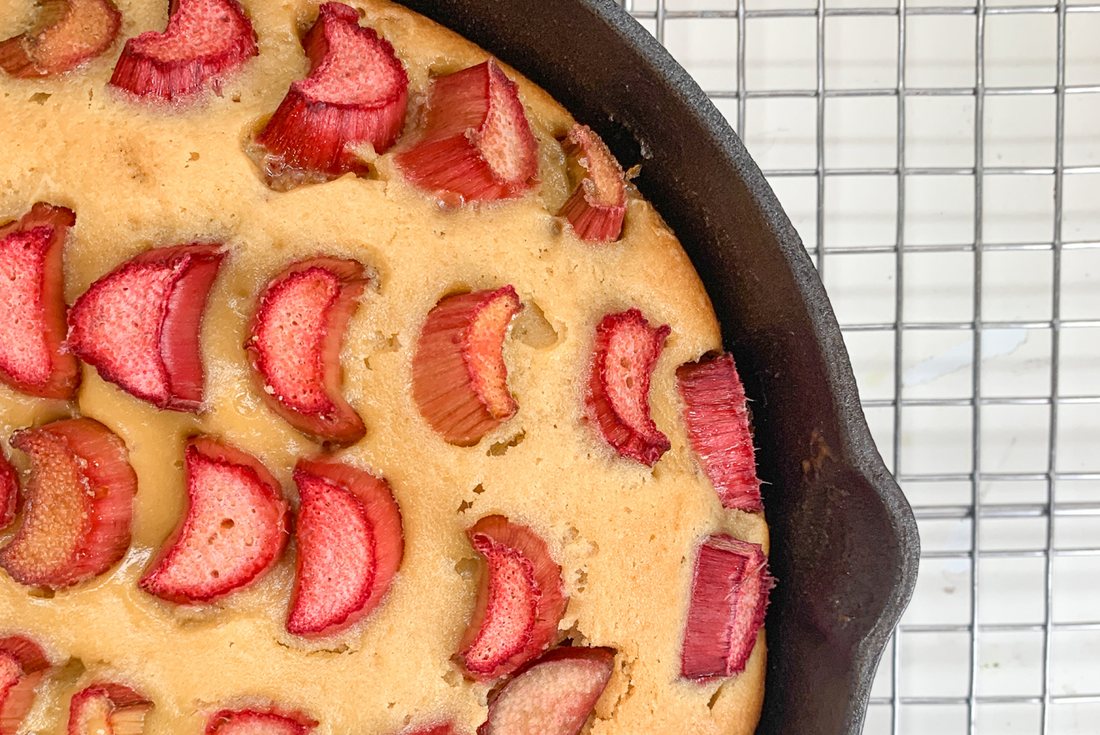 Red Fife Olive Oil Cake with Rhubarb
20 minutes prep
55 minutes active cooking
1 hour + 15 minutes total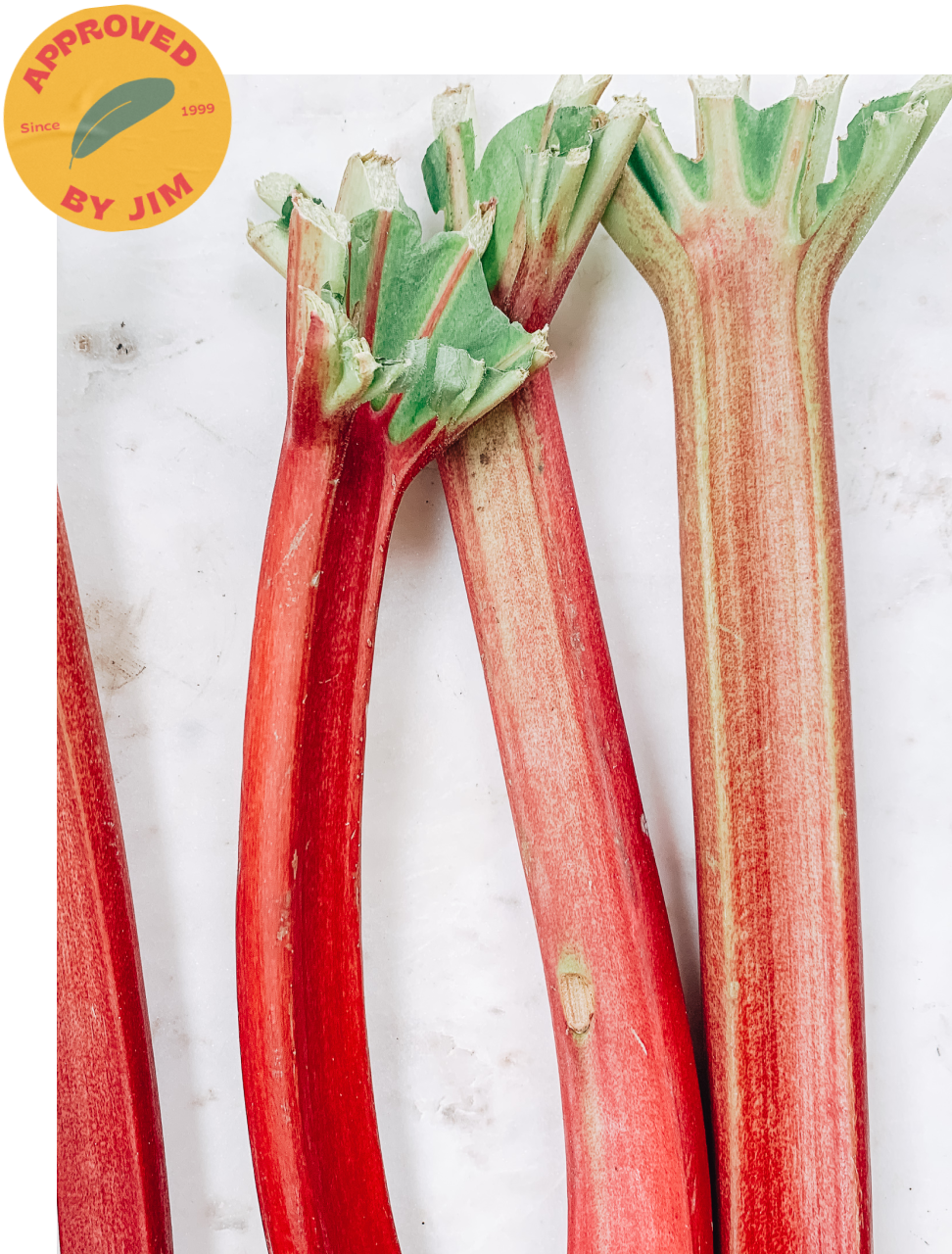 I adapted this recipe from Tenuta di Capezzana, the Tuscan olive oil producer. It's easy and incredibly delicious.
What You'll Need
Ingredients
For the shopping list
3-4 Rhubarb Stalks (about 2 cups sliced)
1 1/2 cups of Buttermilk *
2 cups of Red Fife whole wheat flour
2 cups of Sugar, preferably unrefined cane sugar
1 teaspoon of Baking Powder
* make a buttermilk substitute by adding a tablespoon of cider vinegar or lemon juice with a scant 1 ½ cups plain milk
Equipment
From the kitchen
1 Skillet or Cake Pan
Parchment Paper
Measuring Cups
Measuring Spoons
1 Cutting Board
1 Chef's Knife
What you'll have to do
Step 1
I cook this cake in a 12-inch cast iron skillet, but you can use a cake pan. For the skillet, cut a piece of parchment to fit the bottom and drizzle some oil into the skillet before you put it in.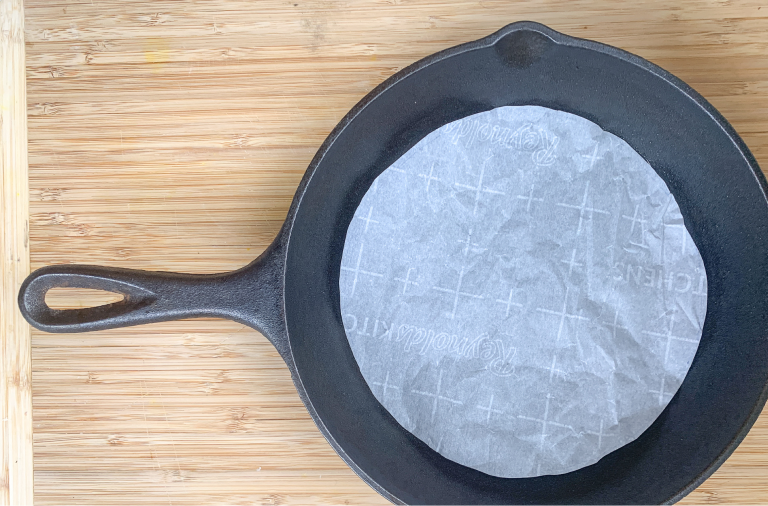 Step 2
Preheat the oven to 350F.

Slice the rhubarb into roughly half-inch pieces. Toss it with a tablespoon of sugar and set aside.
Step 3
Beat the eggs in a large bowl, then add the sugar and stir well. Whisk in the milk next and stir until completely mixed in, then add the olive oil and stir again.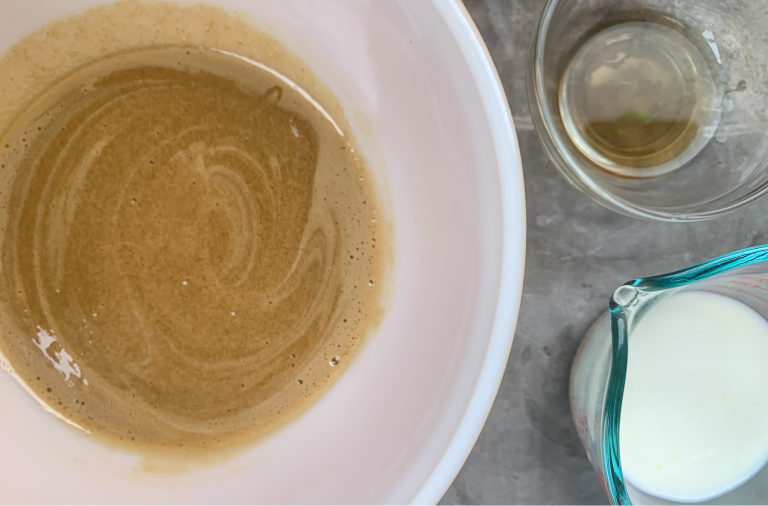 Step 4
In another bowl, stir together the flour, baking powder, and salt. Make a well in the dry ingredients, and slowly add the egg mixture, stirring just until blended. Do not over mix.
Step 5
Pour the batter into the prepared skillet.
Step 6
Carefully add the sliced rhubarb in an even layer across the top. It'll sink into the batter a bit, but that's fine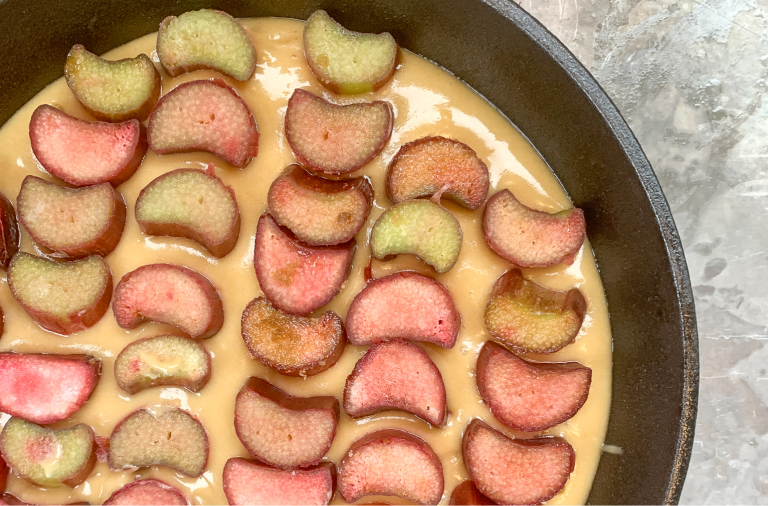 Step 7
Bake until a toothpick inserted into the center comes out clean, 50 to 55 minutes. Let the cake cool in the skillet and serve it from the pan, or carefully invert onto a plate when it's completely cool. If you're feeling fancy, add a dollop of whipped cream, creme fraiche, or yogurt just before serving.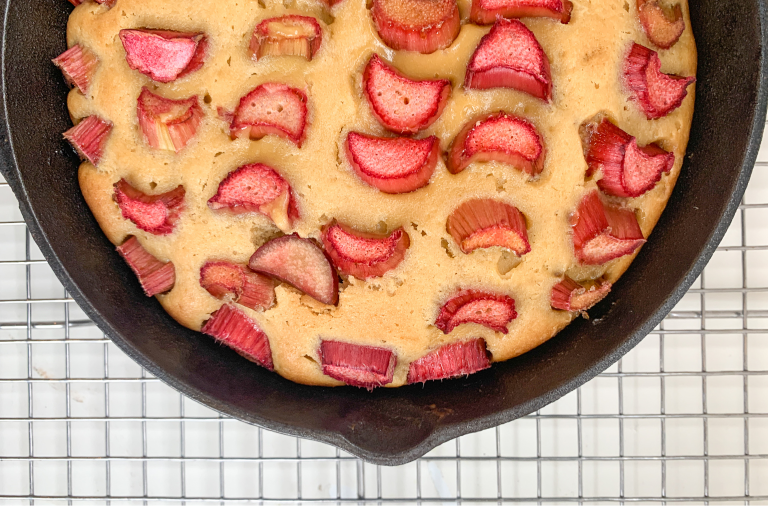 Shop this recipe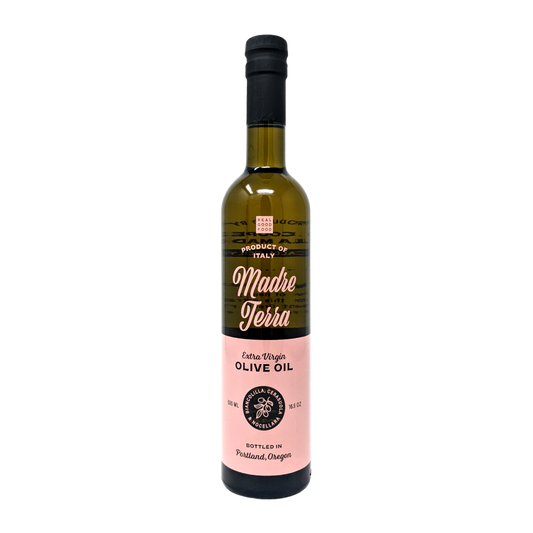 Olive Oil
Vendor:
Madre Terra
Sicily - Italy
Sale price
$25
Regular price
Unit price
per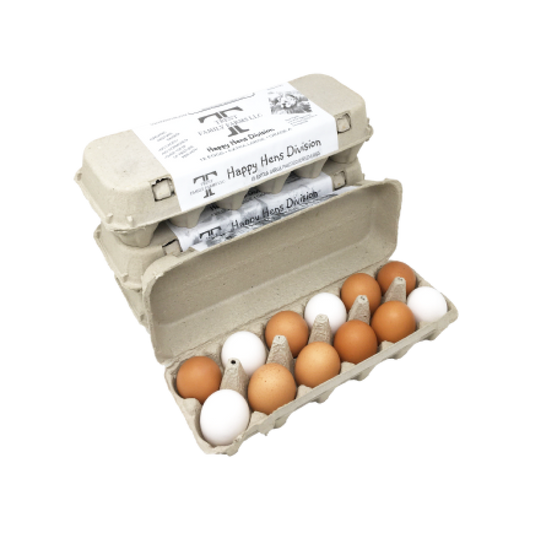 Dairy
Vendor:
Trent Family Farms
Cloverdale - Oregon
Sale price
$5
Regular price
Unit price
per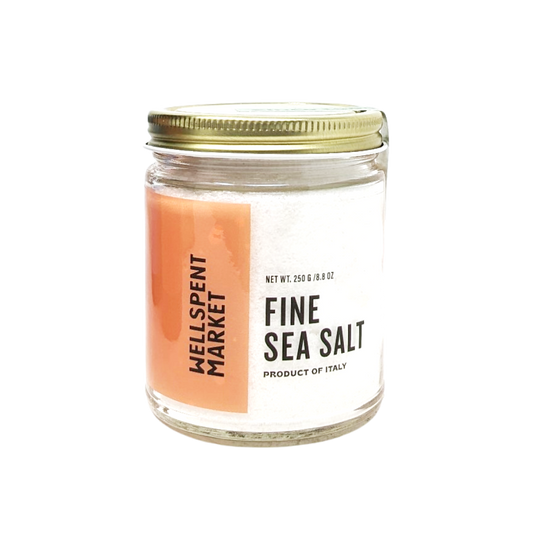 Salt, Herbs, & Spices
Vendor:
Gucciardo Vincenzo
Trapani - Sicily
Sale price
$7
Regular price
Unit price
per
More recipes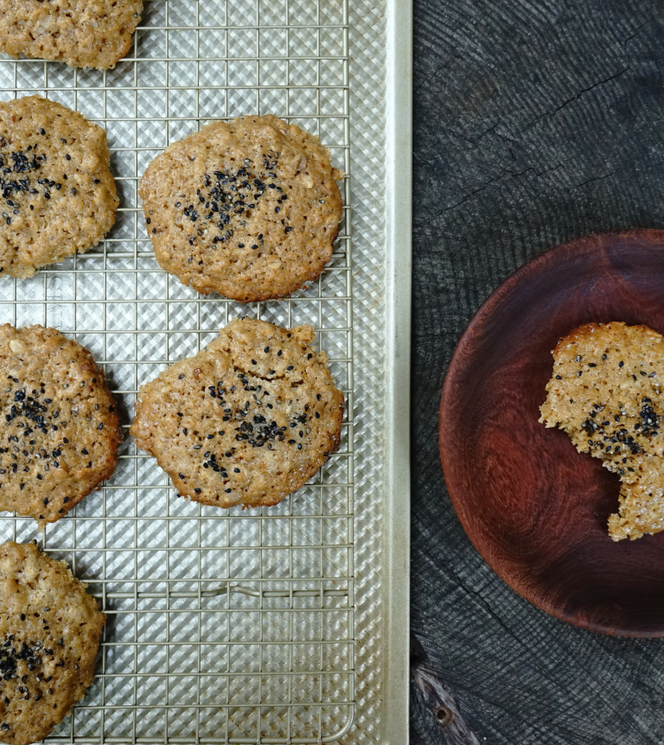 Streaker Barley Sesame Miso Cookies
Flakes of naked barley, Japanese sesame paste, and Oregon-made miso give these cookies a savory edge.
Pfirsichmus
Inspired by German-style fruit preserves, this jammy peach sauce works for breakfast or dessert.