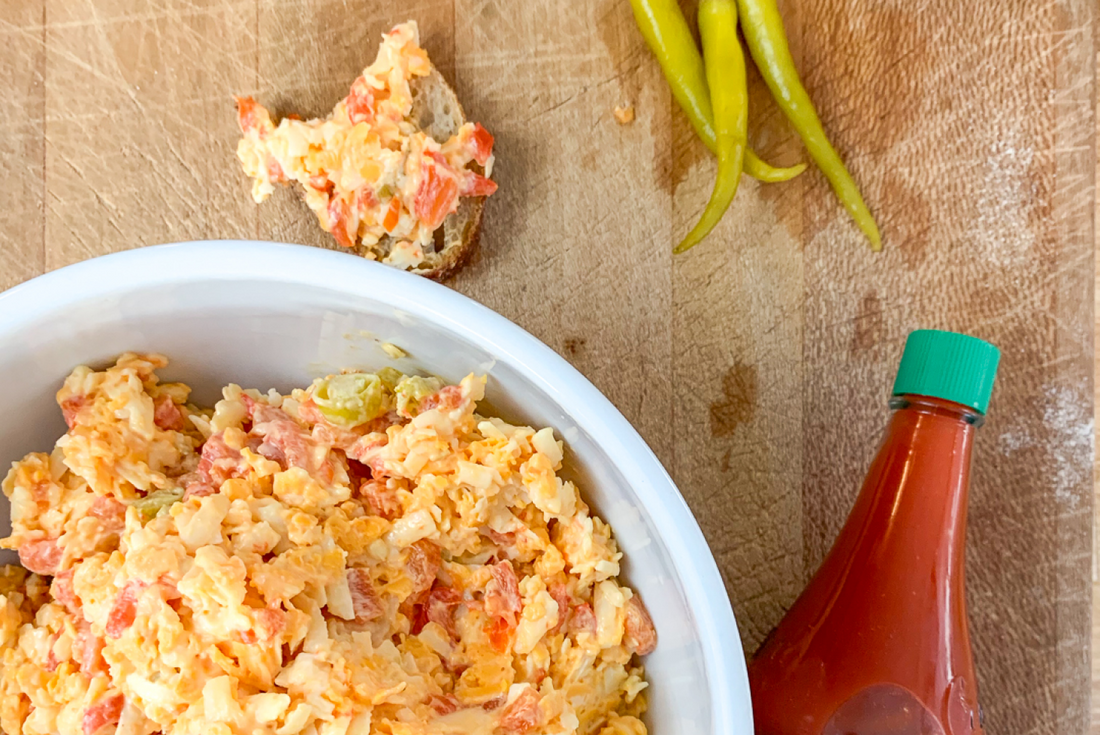 Pimento Cheese
45 minutes prep
20 minutes active cooking
1 hour + 5 minutes total
Pimento cheese should only be eaten cold.
While usually associated with the American South, pimento cheese actually evolved from cream cheese production in upstate New York and the growing food canning industry. Robert Moss details the history in this article from Serious Eats, including the tidbit that commercially made pimento cheese was sold in Portland as early as 1910. Another fun fact: somewhere the letter "i' got dropped from the Spanish word for peppers, pimiento. With the growing popularity of Southern cooking over the last decade, pimento cheese came roaring back. And while menus tout pimento cheese in everything from burgers to grits to mac and cheese, my cranky opinion is that those are just things with cheese and mild red peppers.

And while there are lots of variations, my version hews close to the down-home pimento cheese that came out of poor folks' kitchen in the 1940s. You can make it with pimentos from a jar or even canned red peppers, but it's better if you roast the peppers yourself.
What You'll Need
Ingredients
For the shopping list
3 Red Bell Peppers
1/2 pound of Medium Yellow Cheddar
1/2 pound of White Cheddar
1/4 cup of Mama Lil's goat horn peppers in oil
Crystal hot sauce
Equipment
From the kitchen
1 Scissors
1 Sheet Pan
1 Box Grater
1 Chef Knife
1 Cutting Board
1 Mixing Bowl
What you'll have to do
Step 1
Use scissors to trim the stems from three red bell peppers so they'll stand upside down. Roast them at 350F for about 45 minutes or until the skins are lightly blackened and shriveled. Put them in a bowl to cool, then peel off the outer skin with your fingers. Discard the seed core, but don't worry about a few errant seeds. Chop into small pieces.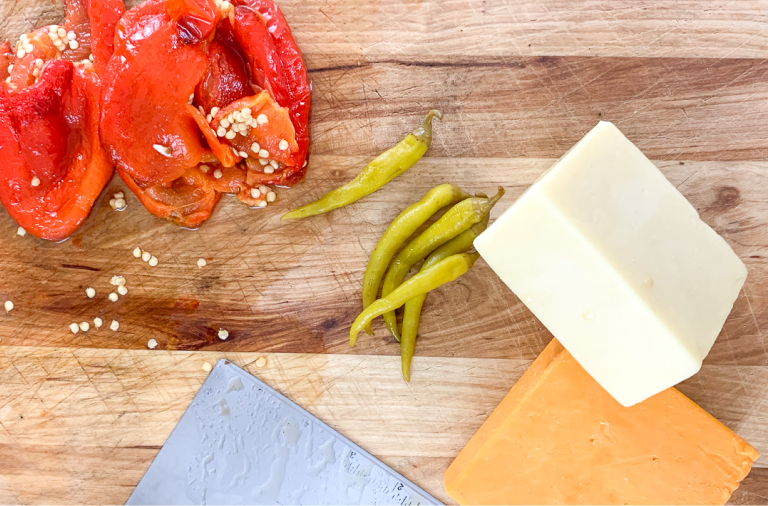 Step 2
Use the large holes of a box grater to grate a half pound each of medium yellow and sharp white cheddar cheese. Chop 1/4 cup peppers into small pieces (substitute any mild pickled pepper).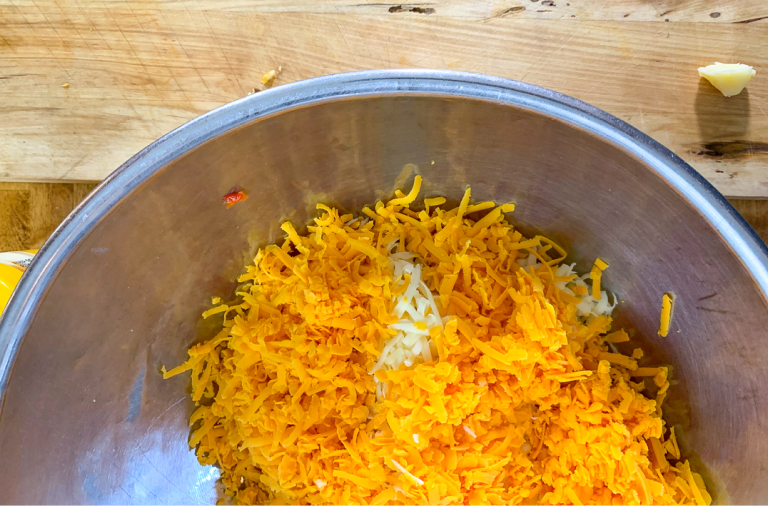 Step 3
Combine the grated cheese with the chopped peppers, a half cup of Duke's mayo, three tablespoons of extra virgin olive oil, and several shakes of Crystal hot sauce. Spread it on bread, crackers, celery sticks, chicharrones or tortilla chips, but don't heat it up!
Shop this recipe
Sauces & Condiments
Vendor:
Duke's
Greenville - South Carolina
Sale price
$7
Regular price
Unit price
per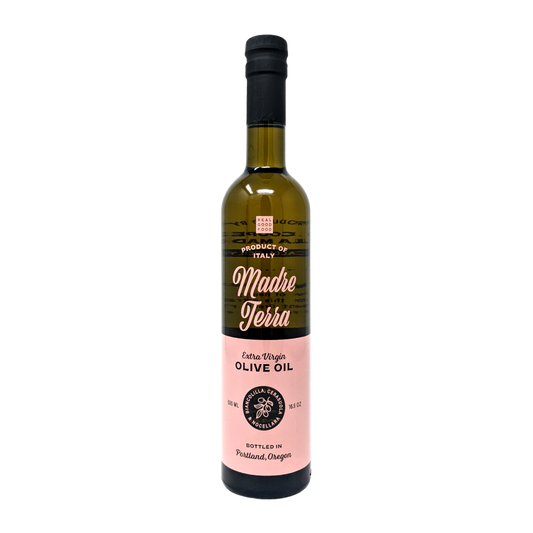 Olive Oil
Vendor:
Madre Terra
Sicily - Italy
Sale price
$25
Regular price
Unit price
per
More recipes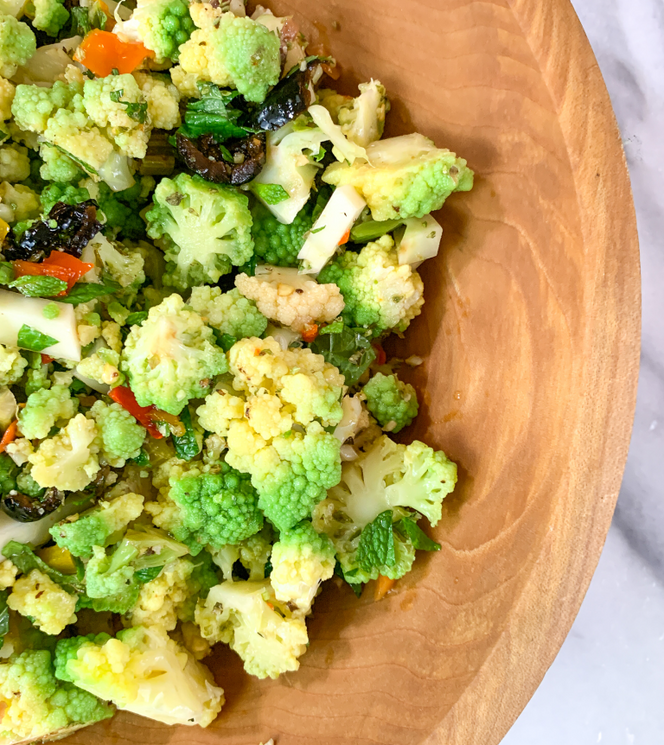 Reinforced Romanesco
A handful of pantry staples and a head of romesco broccoli make this Sicilian-style salad (and the same recipe works really well with cauliflower).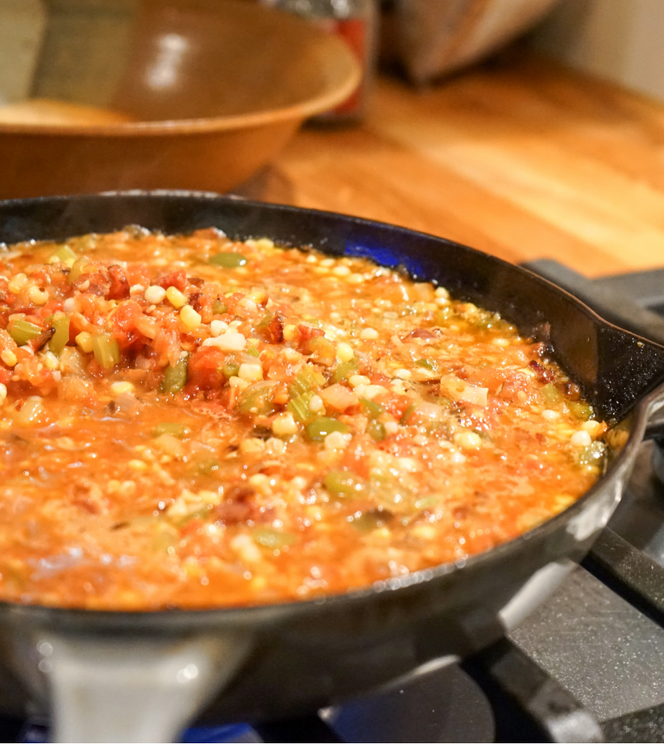 Maque Choux
This Louisiana classic (pronounced mock shoe) makes a great side dish for any meal.