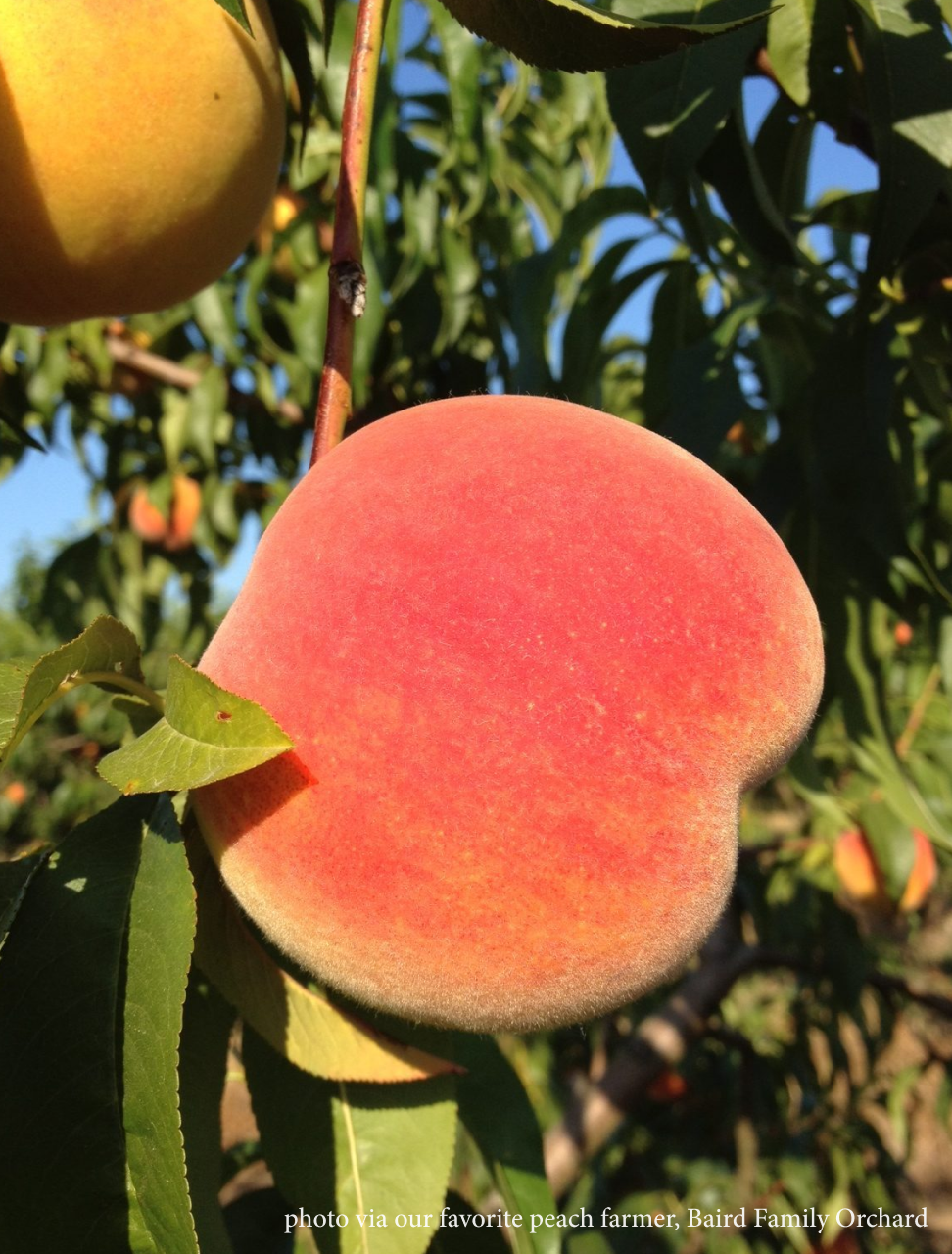 The thrifty Italians don't let anything edible go to waste.
The classic Tuscan bread salad called panzanella was traditionally made with old, hard bread. It was soaked in water to soften, then squeezed to a soft pulp. But you get a better texture using fresh or slightly stale bread that's grilled or toasted, rubbed with garlic, and cut into bite-sized cubes.

Very old versions of panzanella were made with just bread, onions, olive oil, and vinegar, with fresh herbs added if they were available. But the Italians embraced the New World tomato quickly, and it's been an ingredient in panzanella for the last few hundred years.

Like tomatoes, peaches are both sweet and acidic, and they make a very tasty version of panzanella.
What You'll Need
Ingredients
For the shopping list
1 red onion
4 slices crusty, country-style bread
4 peaches
1 bunch of fresh basil or mint
1 teaspoon of black pepper, freshly ground
Equipment
From the kitchen
1 Chef Knife
1 Cutting Board
1 Mixing Bowl
Measuring Spoons
What you'll have to do
Step 1
Slice 1 red onion very thinly and soak it in 2 tablespoons of vinegar.
Step 2
Cut the bread into half-inch cubes, the 4 peaches into bite-sized pieces
(peeling optional). Tear or slice the basil leaves or mint into thin strips.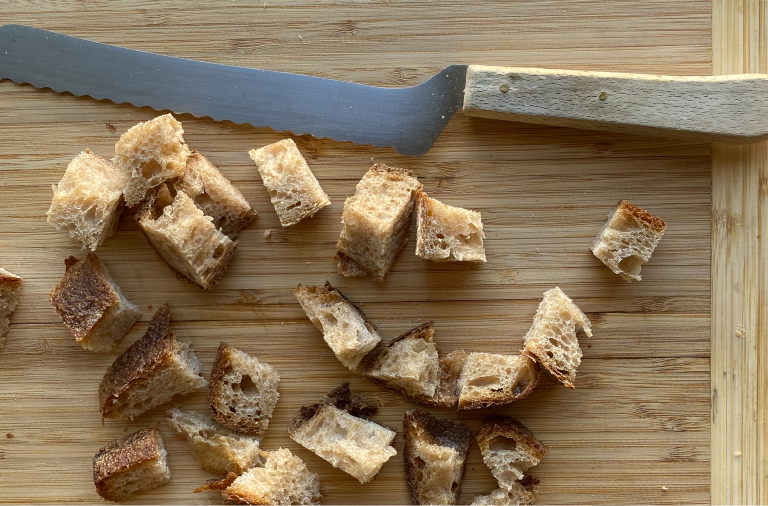 Step 3
Combine everything in a large bowl, add 4 tablespoons of extra virgin olive oil, a pinch of salt (unlike Tuscan bread, ours will add some salt, so taste before adding), and 1 teaspoon of freshly ground black pepper.

This gets better if it sits for 20 minutes, and it's best served at room temperature.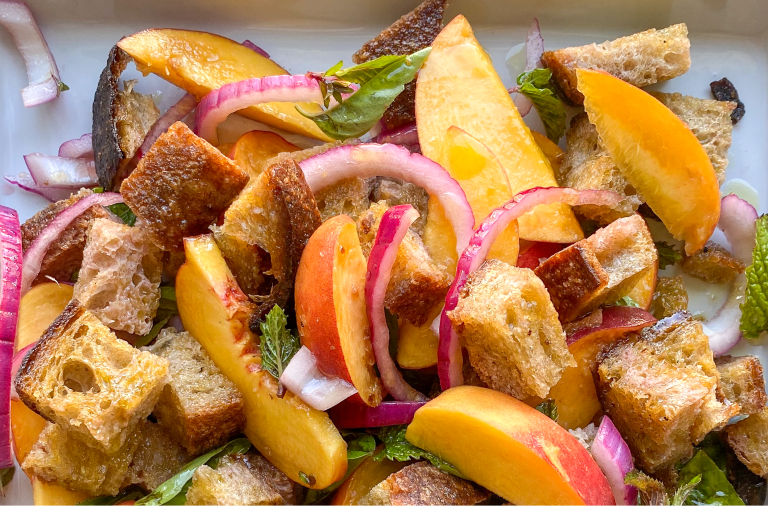 Shop this recipe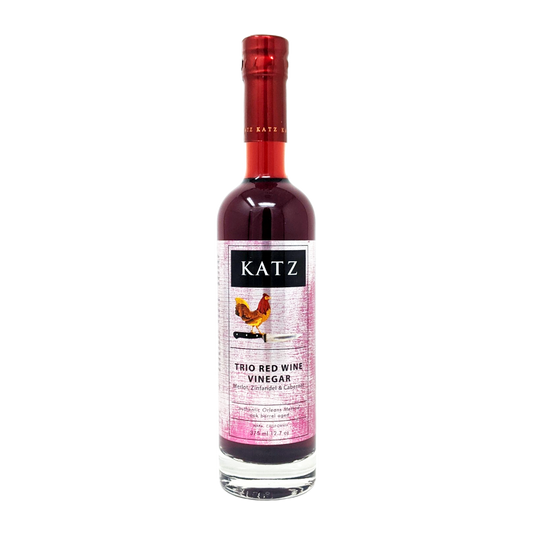 Vinegar
Vendor:
Katz Farm
Napa - California
Sale price
$15
Regular price
Unit price
per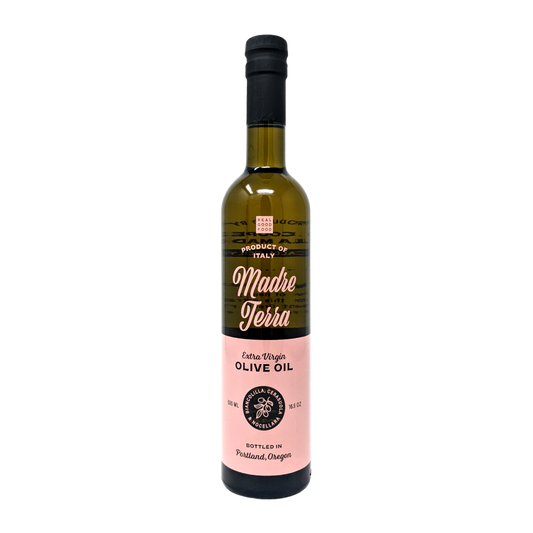 Olive Oil
Vendor:
Madre Terra
Sicily - Italy
Sale price
$25
Regular price
Unit price
per
Salt, Herbs, & Spices
Vendor:
HAVSNØ
Gossen Island - Norway
Sale price
$16
Regular price
Unit price
per
More recipes
Pfirsichmus
Inspired by German-style fruit preserves, this jammy peach sauce works for breakfast or dessert.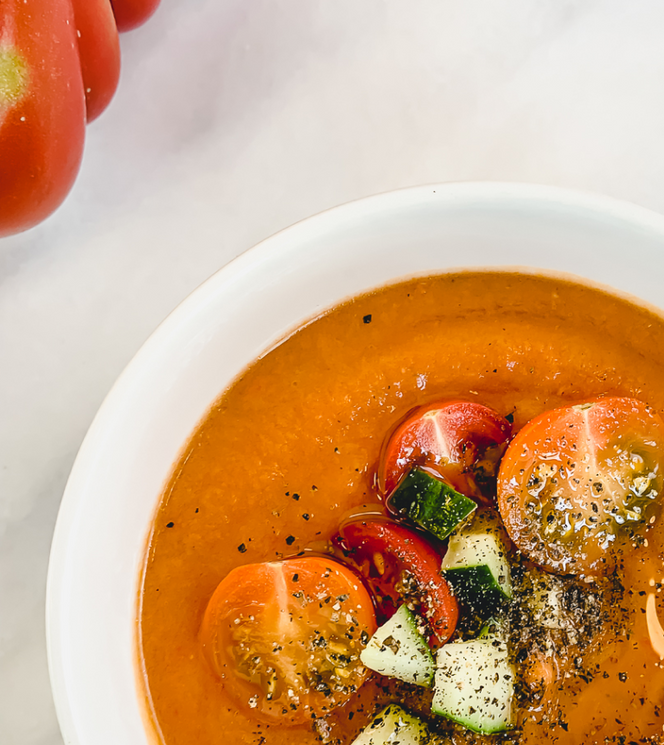 Gazpacho Sevillano with Peaches
Acidic and sweet like tomatoes, peaches make this shockingly refreshing.