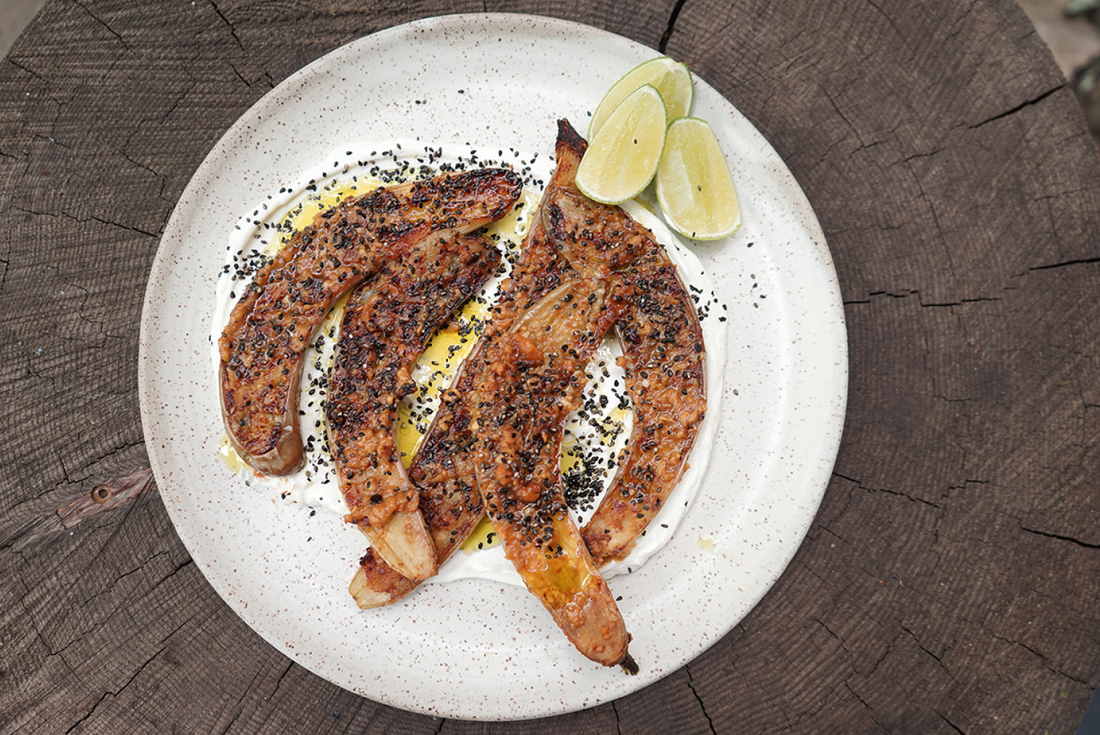 Miso-Roasted Eggplant with Garlicky Yogurt
30 minutes prep
30 minutes active cooking
1 hour total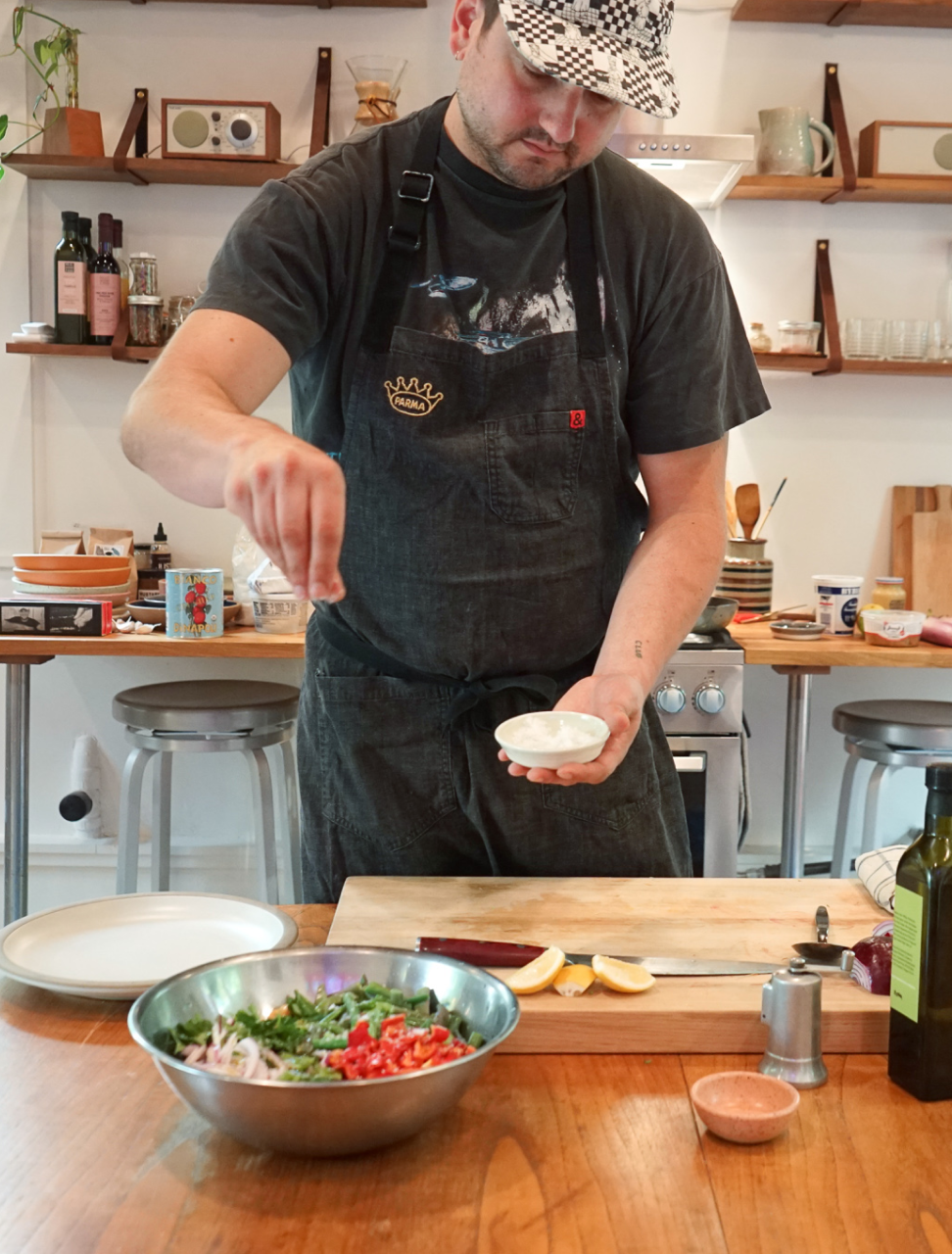 We like to eat tasty food and don't worry much about mixing flavors from different cultures.
And while pairing this Japanese-style eggplant, not unlike traditional nasu dengaku, with a garlicky yogurt plucked from the Levant might seem like an odd choice, yogurt's been popular in Japan for almost 50 years.

It's just what we expect from Sam Smith. His Middle Eastern adjacent food at Tusk regularly crossed international flavor borders with delicious results.
What You'll Need
Ingredients
For the shopping list
3 cloves of garlic
3 tablespoons of lemon juice
2 tablespoons of soy sauce
1 pound of Japanese-style eggplant (long, skinny eggplants)
2 wedge of lime or lemon
1 cup of Greek-style yogurt or labneh
sesame seeds, to serve
Equipment
From the kitchen
1 Chef Knife
1 Cutting Board
1 Heavy Skillet
1 Microplane
What you'll have to do
Step 1
First, make the marinade. Mince 2 cloves of garlic and put it in 2 tablespoons of lemon juice with the salt and let sit for 5 minutes. Whisk in the mustard, miso, soy sauce, water, and olive oil.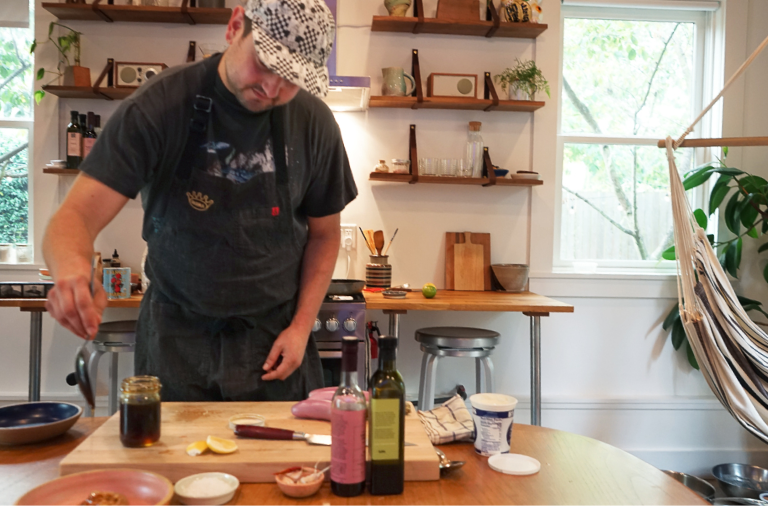 Step 2
Stripe peel the eggplant, leaving some skin. Cut the eggplant in half lengthwise and slice a diamond pattern on the cut side of the eggplant. This allows the marinade to penetrate the eggplant and helps it cook more evenly.
Step 3
Brush the eggplant in the marinade, using just enough to moisten the eggplant, reserving the rest. Let sit for at least thirty minutes and up to 3 hours.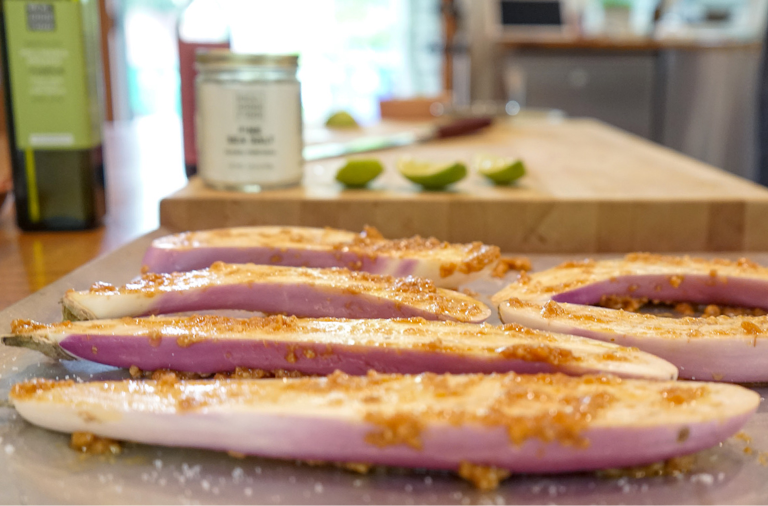 Step 4
While the eggplant marinates, prepare the yogurt. Microplane or finely chop 1 clove of garlic, and mix with the 1 tablespoon of lemon juice and a pinch of salt. Let sit for 5 minutes to mellow the garlic flavor. Stir the garlic lemon mixture into the yogurt and olive oil.
Step 5
Preheat the oven to 425F.

Heat a pan wide enough to fit the eggplant on medium heat. Add a splash of oil to the pan and wait for it to shimmer. Sear the eggplant on the cut side first. When they're brown and caramelized, turn over to cook the skin side, adjusting the heat if needed so they don't color too quickly. You may have to do this in batches depending on the size of your pan.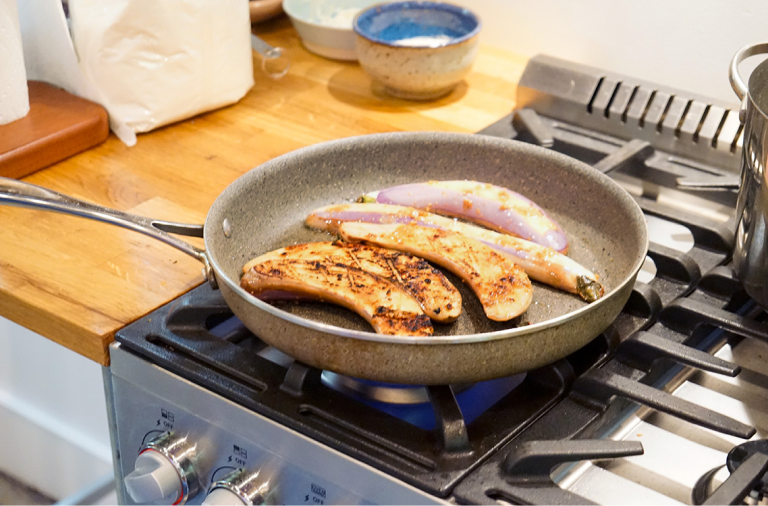 Step 6
Continue cooking the eggplant until it is nicely browned on both sides. Put in the preheated oven for 8-12 minutes, or until the eggplant is a little soft and cooked through.
Step 7
Spread the yogurt out on the plate. Place the cooked eggplant on top and spread the reserved marinade over. Drizzle with more olive oil, and sprinkle with the sesame seeds. Serve with citrus wedges.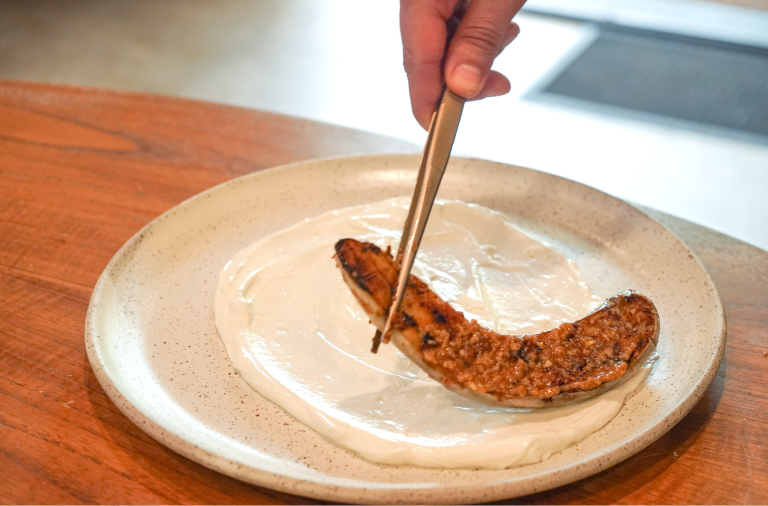 Shop this recipe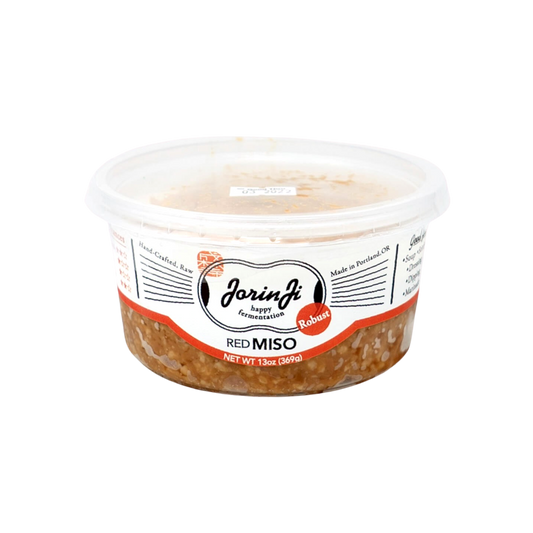 Sauces & Condiments
Vendor:
Jorinji
Portland - Oregon
Sale price
$12
Regular price
Unit price
per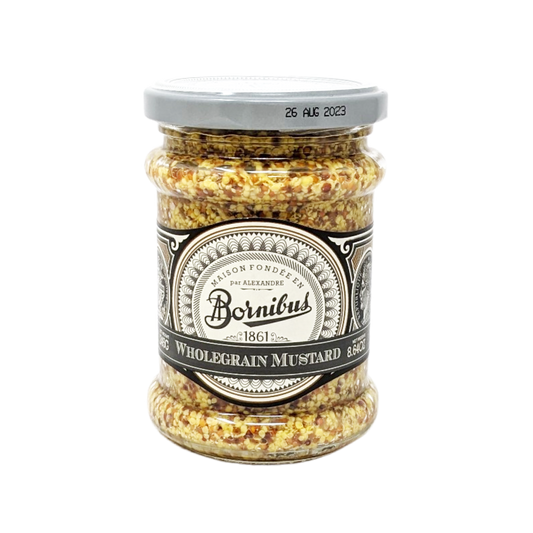 Sauces & Condiments
Vendor:
Bornibus
Saint-Maurice - France
Sale price
$8
Regular price
Unit price
per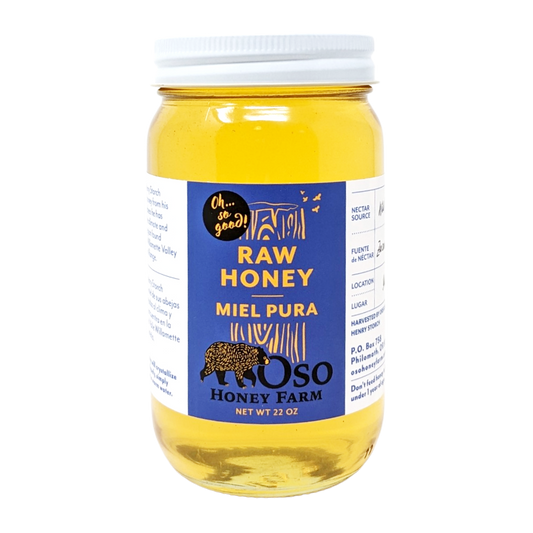 Spreads
Vendor:
Oso Honey Farm
Philomath - Oregon
Sale price
$10
Regular price
Unit price
per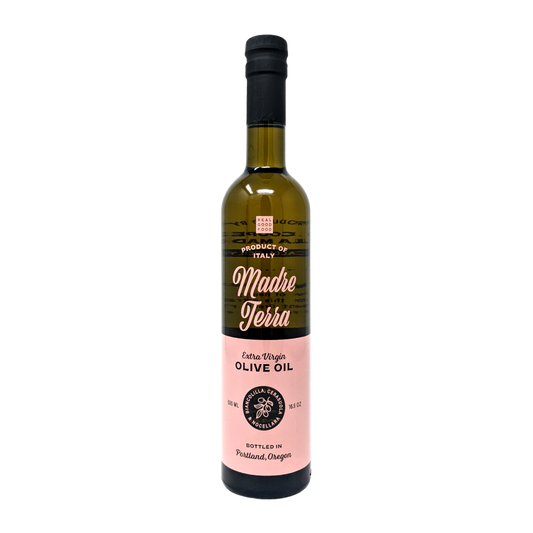 Olive Oil
Vendor:
Madre Terra
Sicily - Italy
Sale price
$25
Regular price
Unit price
per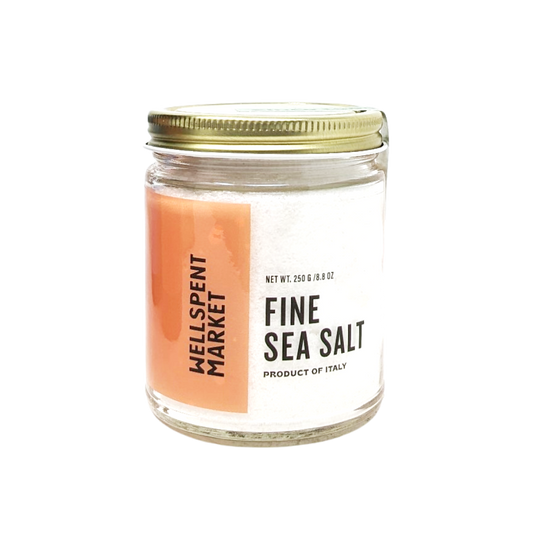 Salt, Herbs, & Spices
Vendor:
Gucciardo Vincenzo
Trapani - Sicily
Sale price
$7
Regular price
Unit price
per
More recipes
Albacore Poke
Inpired by the Hawaiian classic, our version adds other Japanese-style condiments for the full poke bowl experience.
Blistered Shishitos with Miso Bacon Butter
When these mild little green peppers are in season, we eat as many as we can.