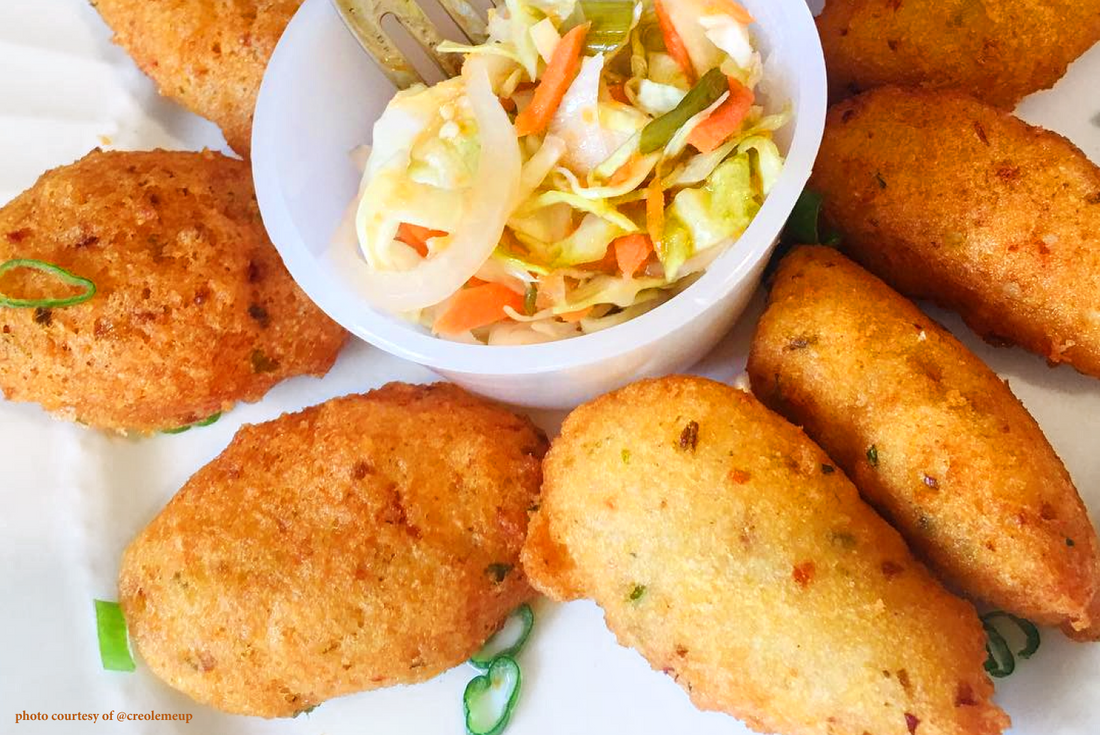 Akra (Haitian Fried Taro Fritters)
20 minutes prep
30 minutes active cooking
50 minutes total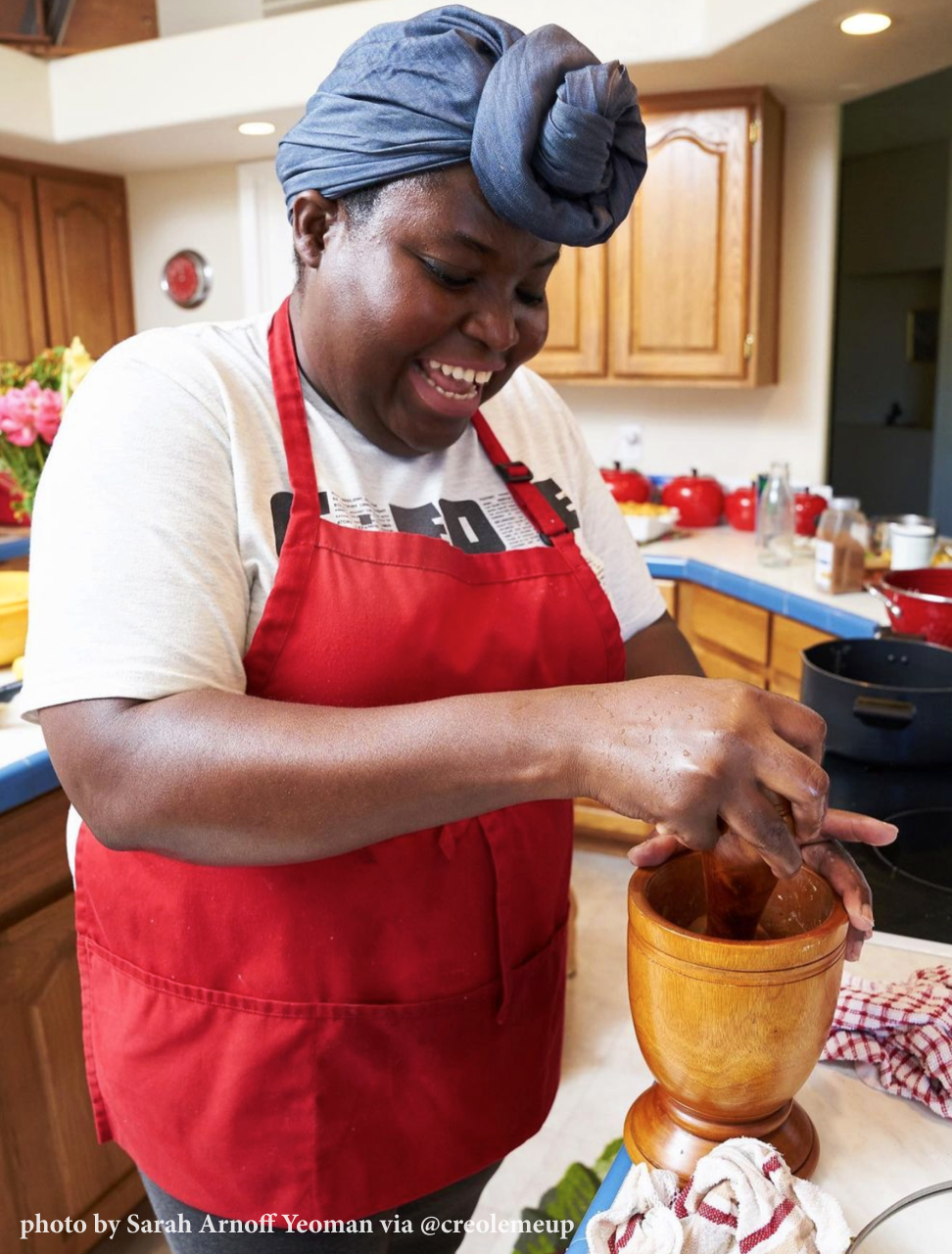 Originally from Haiti...
teacher, writer, and entrepreneur Elsy Dinvil grew up in the kitchen, spending countless hours at her mother's side chopping and crushing the ingredients for epis, Haiti's ubiquitous all-purpose marinade. She came to the US in the early 90's to study Food Science Technology, then spent a career working in humanitarian aid and international development. In 2017, after a protracted years-long bout with digestive issues and surgeries, Elsy founded Creole Me Up in an effort to help people overcome health issues by creating nutritious, allergen- and chemical-free foods based on her mother's traditional recipes.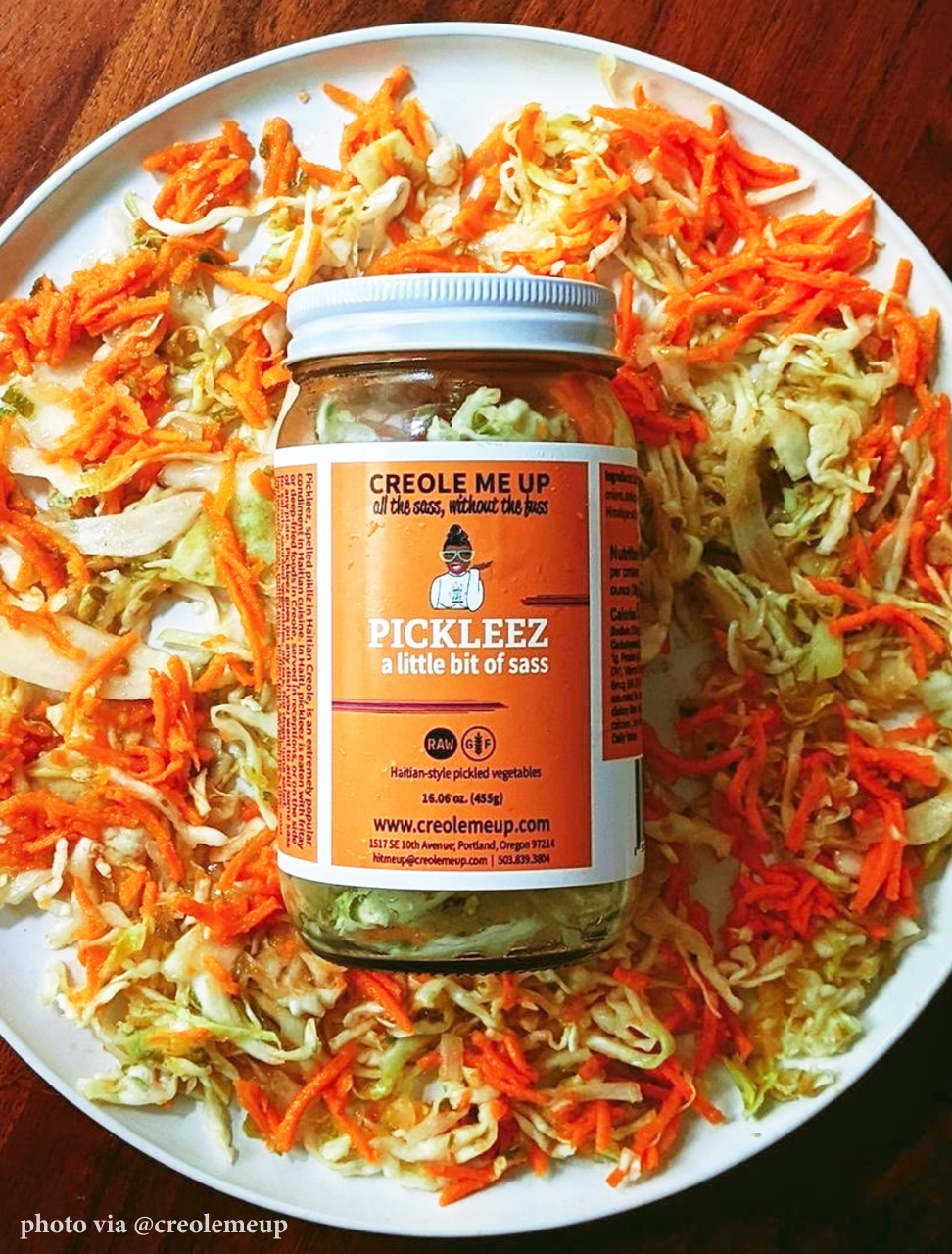 Her flagship product is pikliz (which Elsy spells phonetically as "pikleez"), a potent cabbage slaw flavored with scotch bonnet peppers and lime juice eaten with literally every meal in Haiti. With its bright flavors and creeping heat, Pickleez is especially delicious alongside fried food like Akra, a fritter made with taro root found throughout the streets of Haiti and commonly eaten as a snack. One of the earliest-known cultivated crops, taro (also called talo, ta'o, and ka'lo) is a staple food across Africa, Oceana, and Asia, beloved for its mildly sweet, nutty flavor and easily digestible starches. In Haiti, taro is most commonly used to prepare Akra, a dish with roots in West Africa historically made with beans and brought to the Caribbean by enslaved people. Elsy loves taro for its adaptability, and her recipe for Akra is a great (and delicious!) way to incorporate this versatile vegetable into your routine.
What You'll Need
Ingredients
For the shopping list
4 cups of grated taro root
4 tablespoons of Haitian épis
2 tablespoons of lime juice, freshly squeezed
2 green onions, chopped
1/2 habanero or scotch bonnet pepper, chopped (optional)
1/4 cup of all-purpose flour (optional)
Equipment
From the kitchen
food processor or grater
1 chef's knife
mixing bowl
1 measuring spoons
measuring cups
What you'll have to do
Step 1 — If you don't already have it, make the Haitian épis by mixing together

2 green onions, chopped
2 cloves garlic, minced
2 tablespoons finely chopped green bell peppers
2 tablespoons finely chopped red bell peppers
2 tablespoons finely chopped Italian parsley
1 tablespoon freshly ground black pepper
3 cloves, ground or crushed in mortar and pestle
1/2 tablespoon salt

Step 2 — Peel and wash the taro root, then grate (easiest with a food processor). Mix in the lime juice and vinegar, then add the flour, if using, and a pinch of salt. Blend in the épis, chopped green onions, and habanero pepper.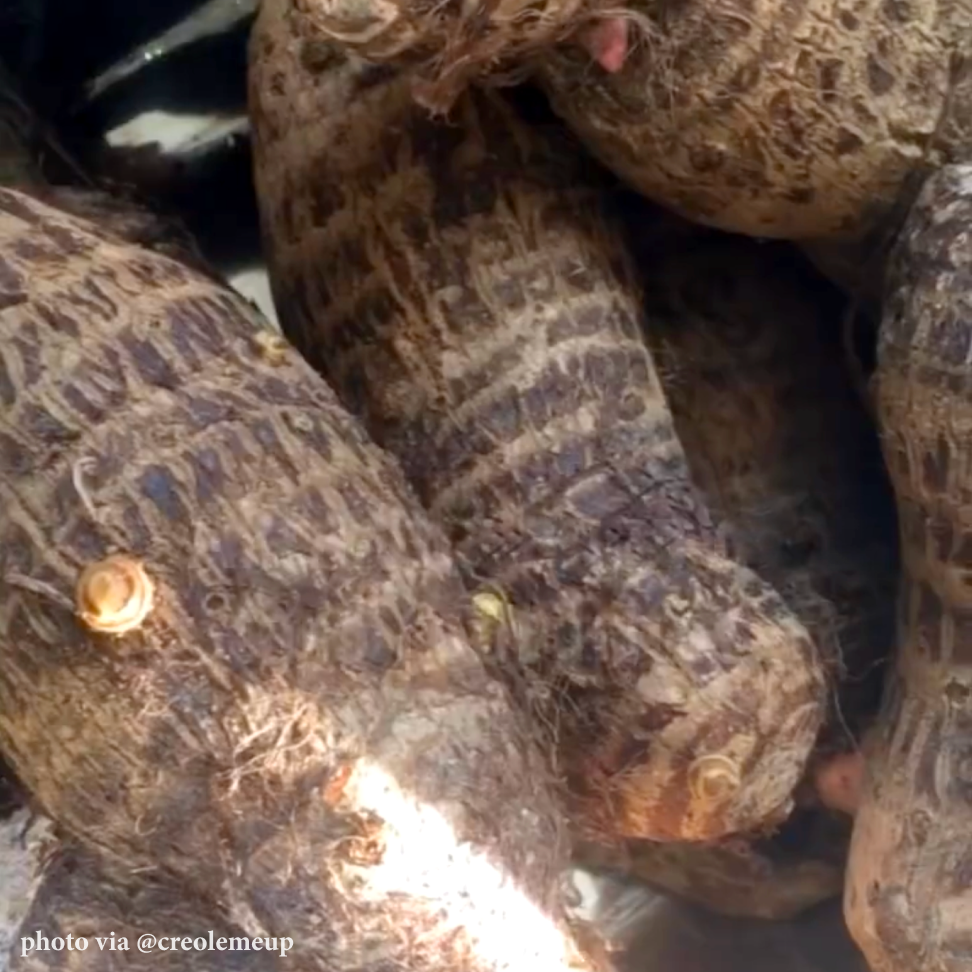 Step 3 — Heat a few tablespoons of the olive oil in a skillet over medium and fry one spoonful of the batter to test the flavor. Add more épis, salt, and lime juice if necessary.

Step 4 — Add the rest of the oil to the skillet and heat. Carefully slide spoonfuls of the akra batter to the oil a few at a time; don't crowd the pan. Cook for a few minutes, gently flip, and cook a few minutes longer until nicely browned. Garnish with the chopped parsley or chopped green onions. Enjoy alongside Creole Me Up's Pickleez!
Recipe courtesy of Creole Me Up
Images via @creolemeup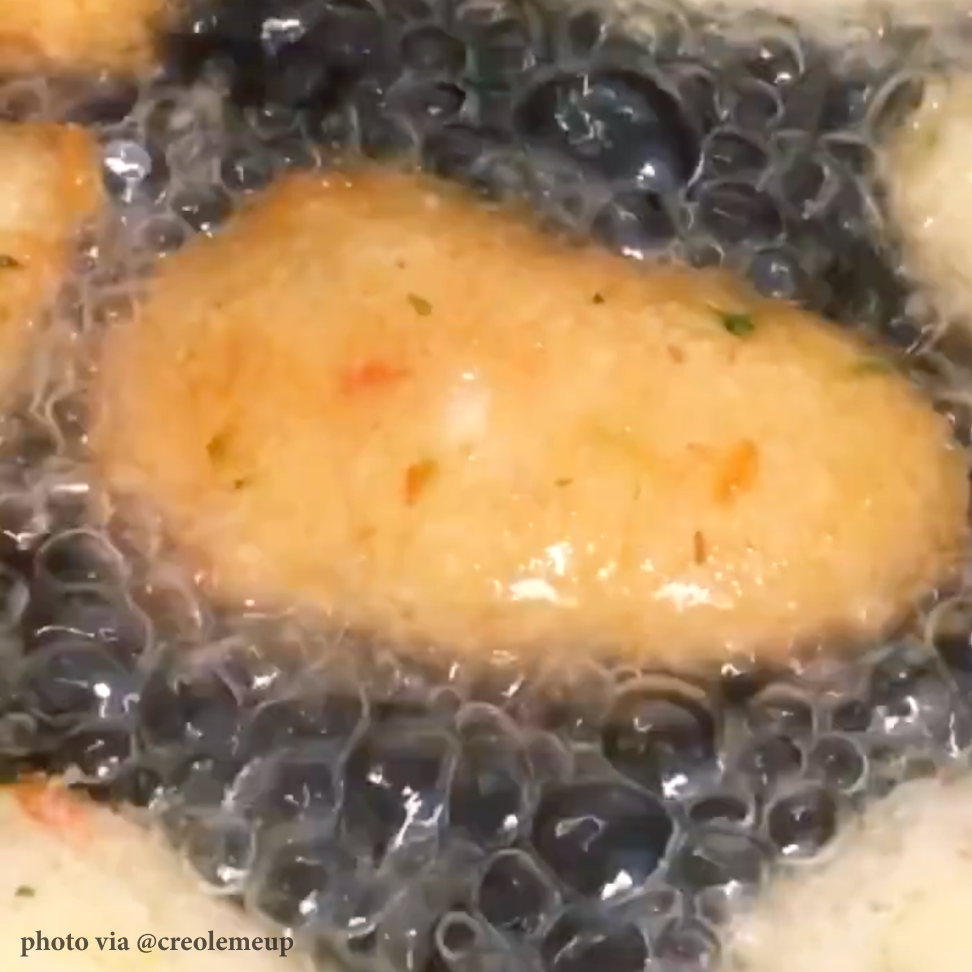 Shop this recipe
Out of stock
Capers, Pickles, & Peppers
Vendor:
Creole Me Up
Portland - Oregon
Sale price
$13
Regular price
Unit price
per
Capers, Pickles, & Peppers
Vendor:
Creole Me Up
Portland - Oregon
Sale price
$16
Regular price
Unit price
per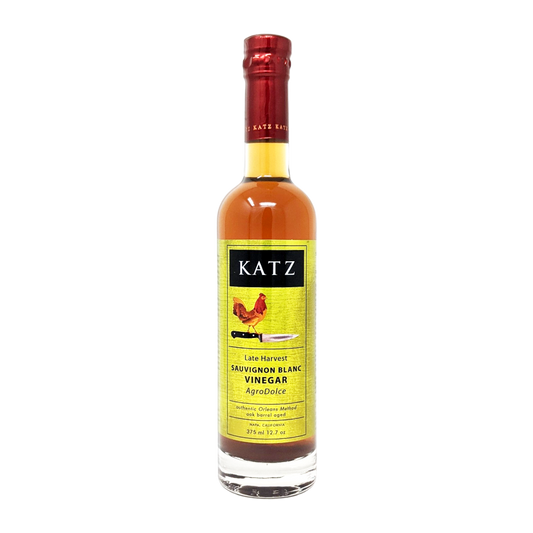 Vinegar
Vendor:
Katz Farm
Napa - California
Sale price
$16
Regular price
Unit price
per
Salt, Herbs, & Spices
Vendor:
North Sea Salt Works
Gossen Island - Norway
Sale price
$9
Regular price
Unit price
per
Olive Oil
Vendor:
California Olive Ranch
Chico - California
Regular price
$18.50
$

18.50
Sale price
$18.50
Regular price
Unit price
per
More recipes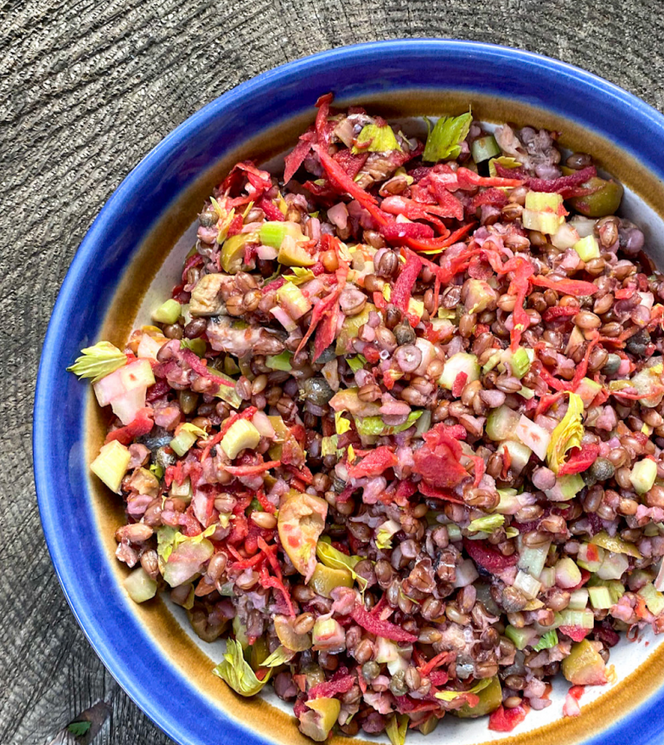 Purple Valley Barley Salad with Pickleez in Purple
Naked barley, spicy Haitian-style pickled cabbage, and Portuguese sardines make this salad a little different.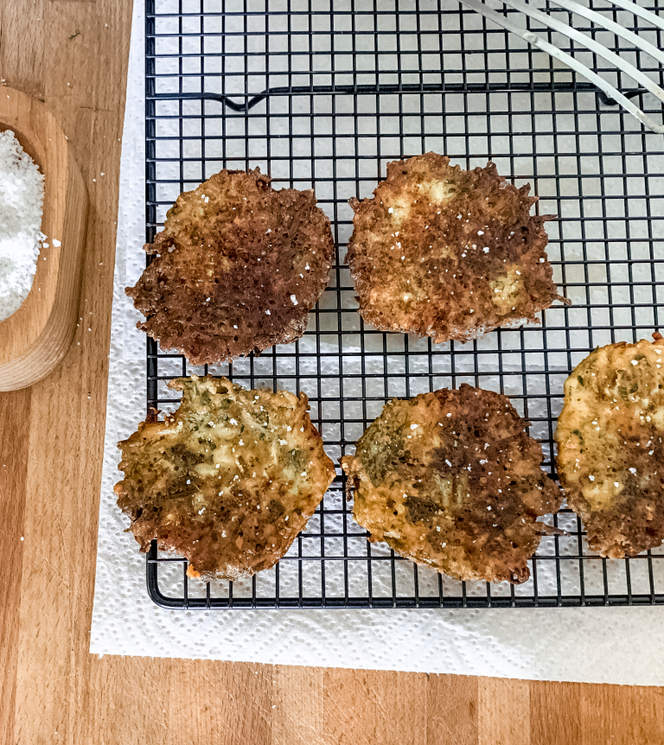 Frittelle di Zucchini
We love fritters. Make a big batch of these classic Italian frittelle flavored with mint because they disappear quickly.