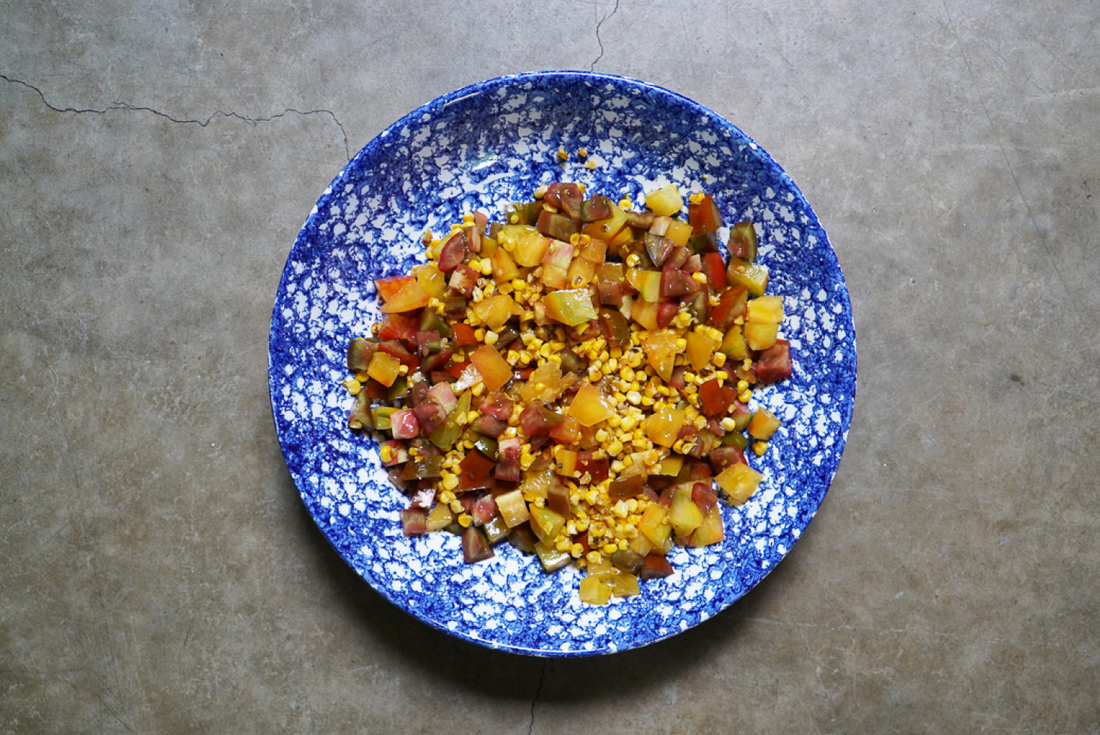 Corn & Tomato Salad with Chile Chimichurri
30 minutes prep
30 minutes active cooking
1 hour total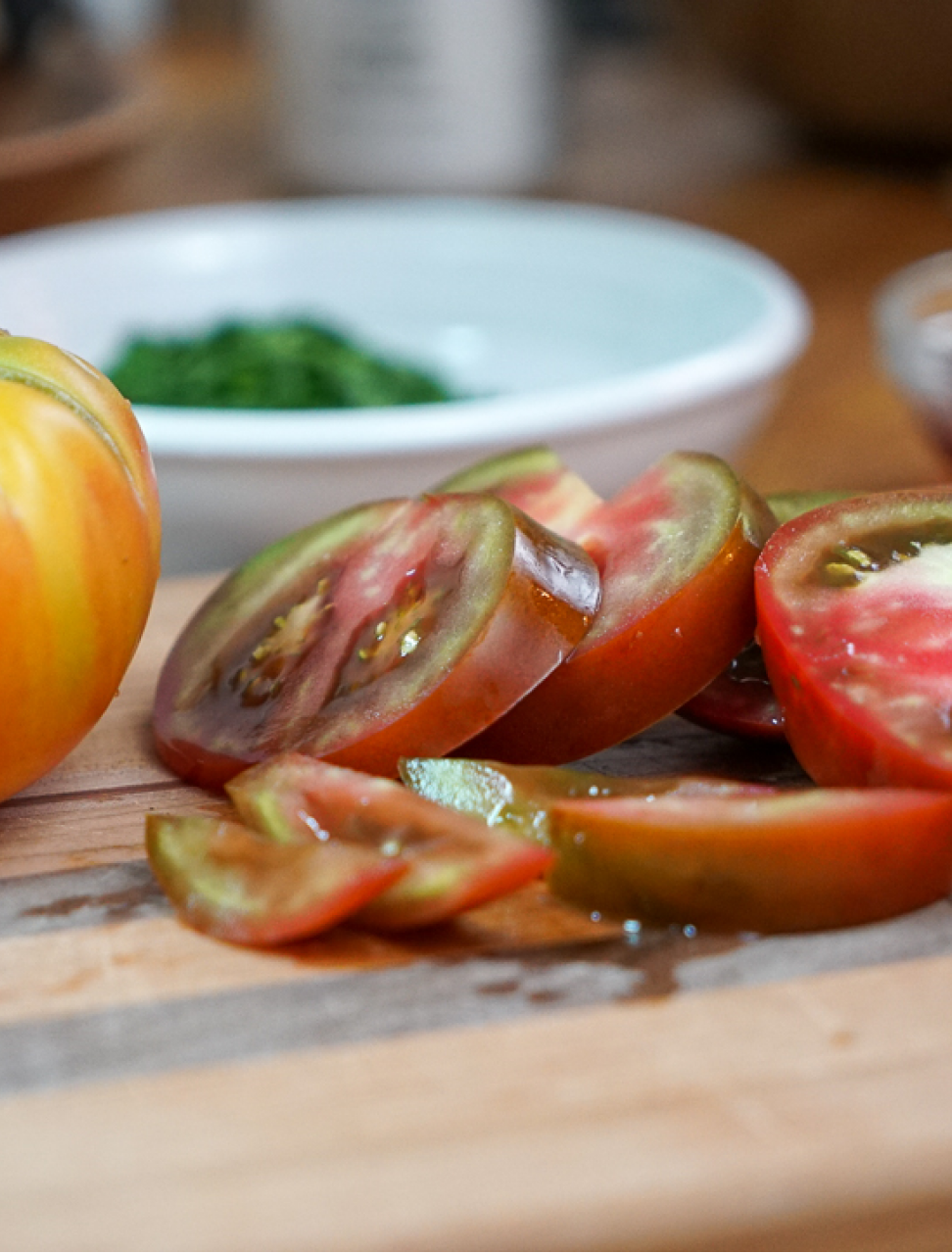 If it grows together, it goes together.
This is prime time for locally grown tomatoes, corn, and chiles (aka peppers, although the European term "capsicum" might be the best name for the fruits of Solanacea). And few things work better to prove the cooking maxim, "if it grows together, it goes together." This simple salad features the same chile chimichurri used for the hangar steak a few weeks ago.
What You'll Need
Ingredients
For the shopping list
2-4 Fresh Chiles (jalapeño or serrano if you like it hot, Jimmy Nardellos, Shishitos, or other sweet peppers for a milder version)
3 cloves of Garlic
Flat leaf parsley
3-4 Tomatoes
2 Ears Fresh Corn
Equipment
From the kitchen
1 Chef's Knife
1 Cutting Board
1 Heavy Skillet
Mixing Bowl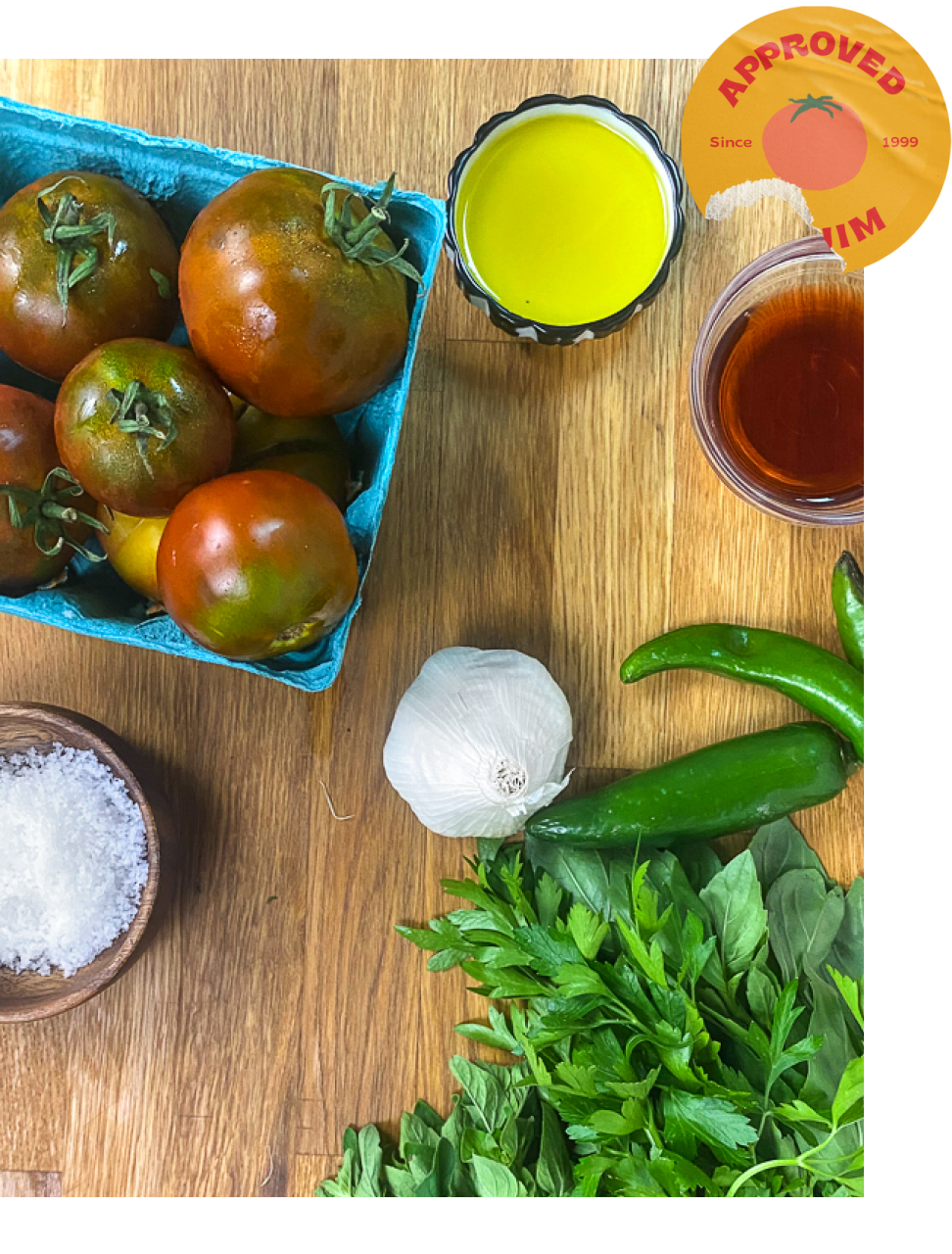 "This simple salad is also great on beans, rice, and grilled vegetables, so you might want to make a big batch."
~ Jim Dixon, founder Wellspent and Real Good Food
What you'll have to do
Step 1
Cook the chiles in a slick of olive oil over medium heat until blistered and soft, about 20 minutes. Let cool, pull off the stems, and chop coarsely. You can remove some of the seeds and white membrane from hot chiles to reduce their heat if you want.
Step 2
Chop several cloves of garlic, a big handful of flat leaf parsley, and a smaller handful of fresh oregano or a tablespoon of Pantellerian oregano. Stir it all together with about a quarter cup of extra virgin olive oil, 2 tablespoons of red wine vinegar, and a few pinches of flor de sal.
Step 3
Cut the kernels from the corn, and cook them in a hot skillet in a good drizzle of olive oil until lightly browned, about 5 minutes, then let cool.
Step 4
Chop the tomatoes into bite-sized chunks, mix in the corn, and add the chimichurri to taste.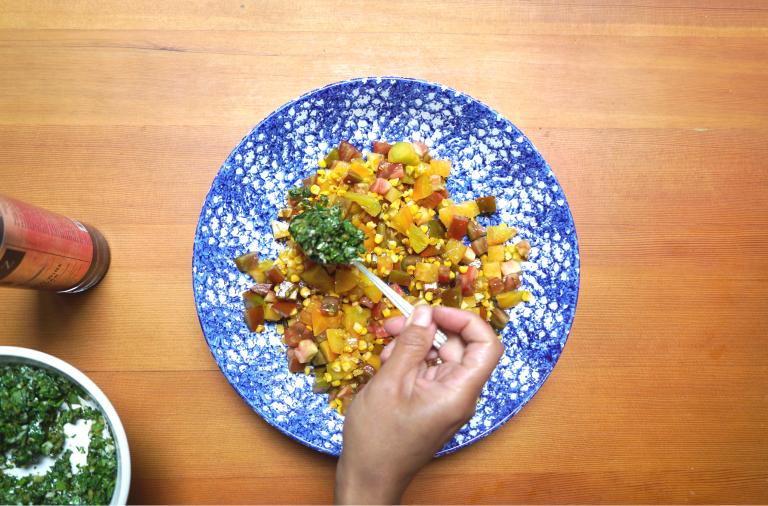 Shop this recipe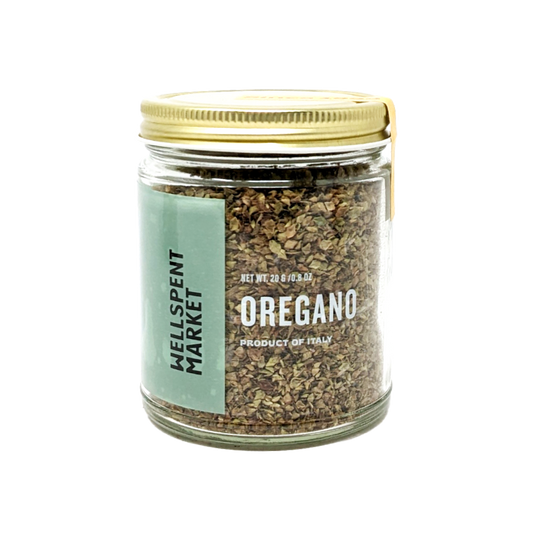 Salt, Herbs, & Spices
Vendor:
Francesco Rafaele
Pantelleria - Sicily
Sale price
$9
Regular price
Unit price
per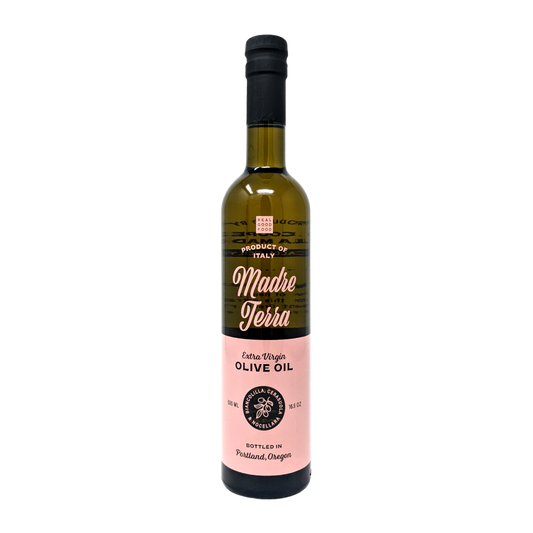 Olive Oil
Vendor:
Madre Terra
Sicily - Italy
Sale price
$25
Regular price
Unit price
per
Out of stock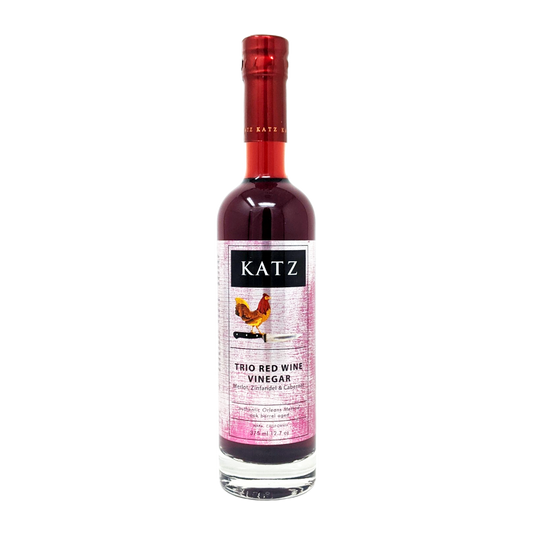 Vinegar
Vendor:
Katz Farm
Napa - California
Sale price
$15
Regular price
Unit price
per
Salt, Herbs, & Spices
Vendor:
HAVSNØ
Gossen Island - Norway
Sale price
$16
Regular price
Unit price
per
More recipes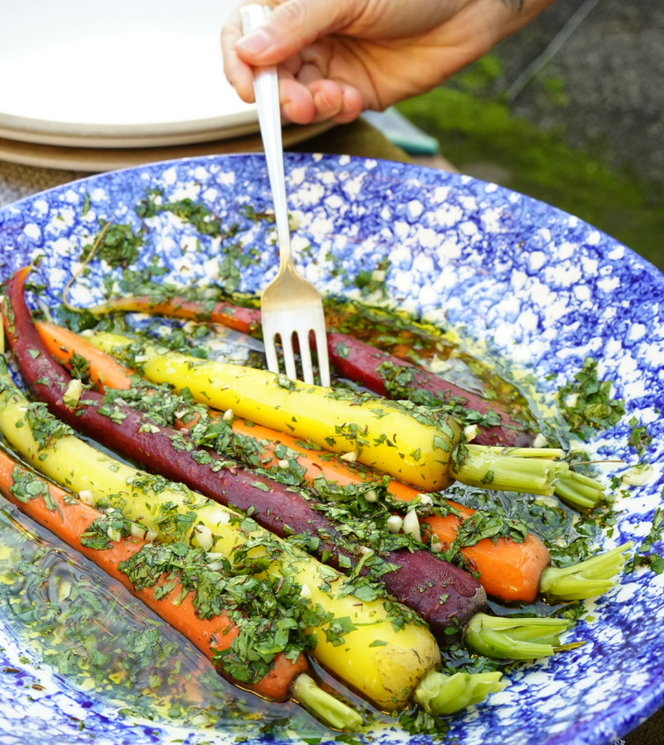 Portuguese Marinated Carrots
Serve these with good olives, open a cold bottle of vinho verde, and pretend you're in the Algarve.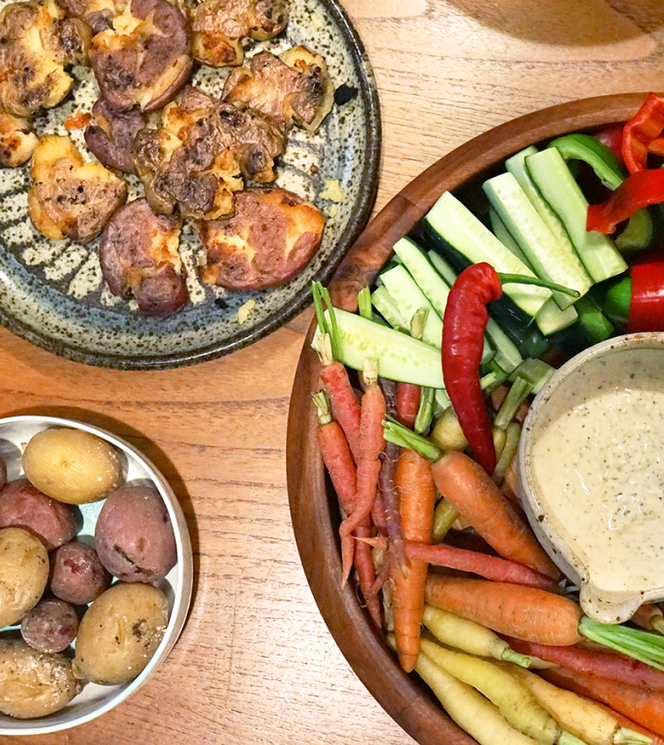 Salt-Boiled Potatoes with Ranchy Yogurt
Simple, well-seasoned spuds with our version of everybody's favorite creamy sauce.