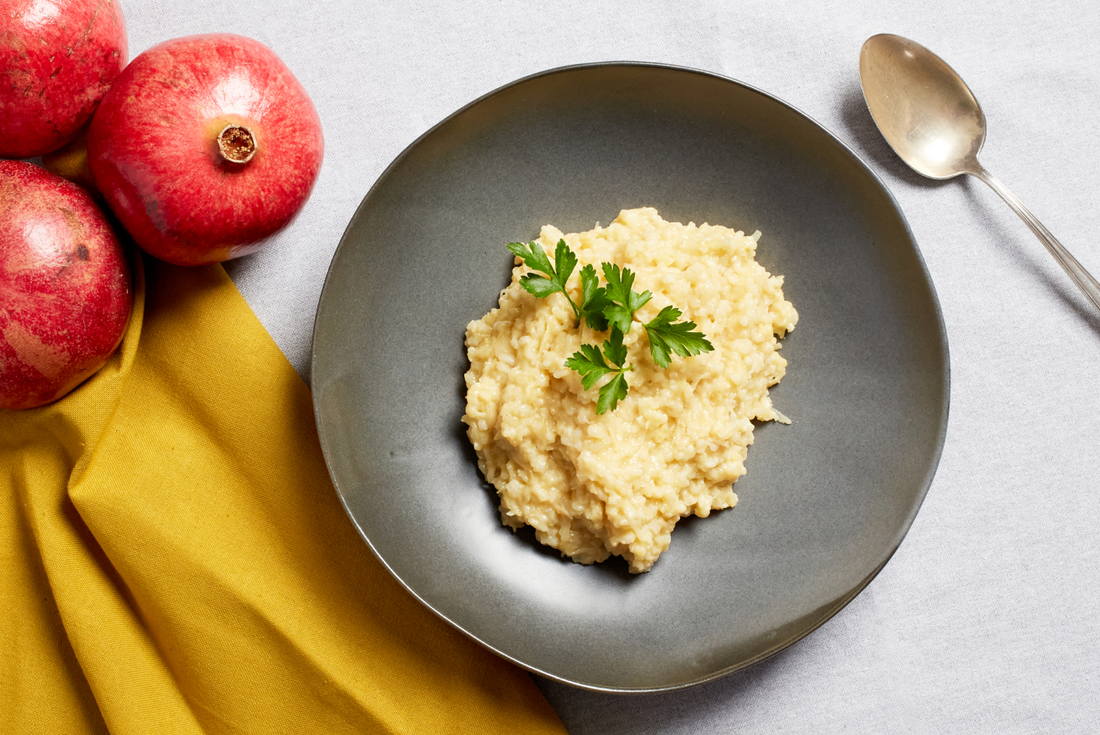 Celeriac Rice Grits
15 minutes prep
40 minutes active cooking
55 minutes total
Rice grits, sometimes called broken rice or middlins, consist of the grains broken during milling.
A poor peoples' food for millennia in Asia, it's more recent history here in America is interwoven with slavery. Enslaved rice growers from Africa created the lucrative Carolina rice trade, enslaved people pounded the grains to polish them, and enslaved people ate the broken rice deemed unfit for sale.

Rice grits cook up to a creamy consistency similar to grits, and like many of the cast-off foods poor people were forced to subsist on and make delicious, eventually became desirable. Today's rice grits come from whole grains broken on purpose.
What You'll Need
Ingredients
For the shopping list
1 1/2 Carolina gold rice grits
1 2-3lb celeriac, peeled and grated
How water as needed
Equipment
From the kitchen
1 Grater
1 Chef's Knife
1 Cutting Board
2 Sauce Pans
Measuring Cups
Measuring Spoons
"The clean taste of Carolina Gold rice grits offer a canvas for gravies and sauces of any kind.
I wanted to add flavor with celeriac, one of my favorite vegetables, and, inspired by a technique from a Seattle restaurant, cooked the grits and root vegetable together in a savory broth."
~ Jim Dixon, founder Wellspent and Real Good Food
What you'll have to do
Step 1
Combine 1 1/2 cups of rice grits, the celeriac, 1 teaspoon of salt, and 4 cups of broth in a saucepan. Have another saucepan or kettle of hot water ready.
Step 2
Bring the grits gently to a boil, stirring frequently and scraping the bottom of the pan with a wooden spoon. As the grits thicken, add more hot water 1/4 cup at time, stirring and scraping with each addition. Continue to stir frequently.
Step 3
Continue cooking, adding water as needed, until the rice is soft, 25-30 minutes. Remove from the heat and stir in the cheese and 4 tablespoons of olive oil. Taste and add salt if needed.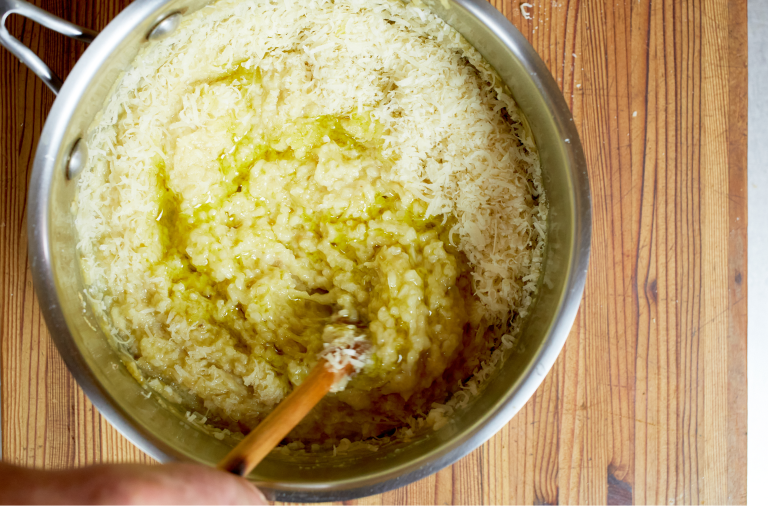 Shop this recipe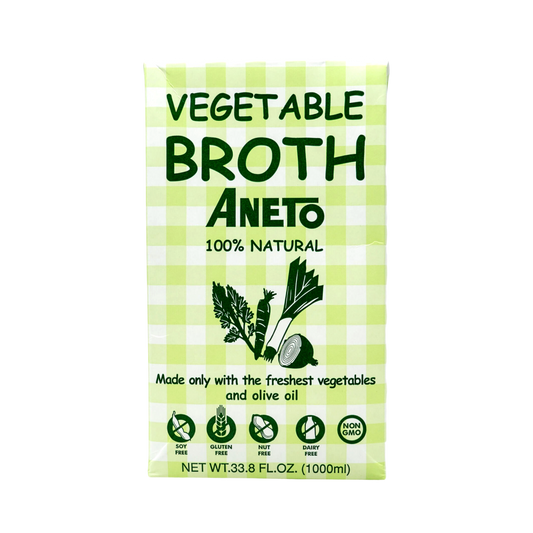 Sauces & Condiments
Vendor:
Aneto
Artes - Spain
Sale price
$8
Regular price
Unit price
per
Salt, Herbs, & Spices
Vendor:
North Sea Salt Works
Gossen Island - Norway
Sale price
$9
Regular price
Unit price
per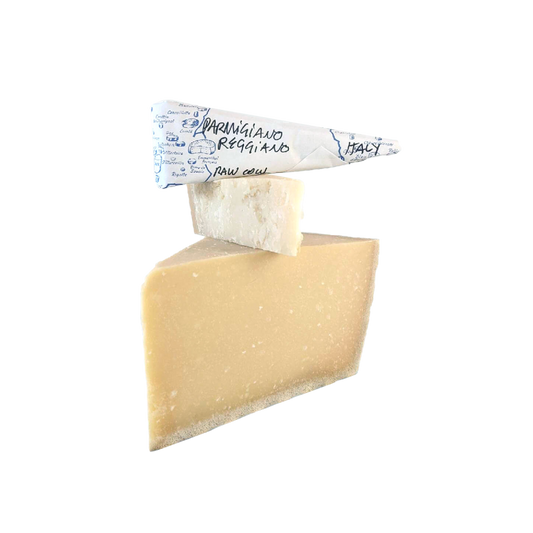 Cheese
Vendor:
Bertinelli
Reggio-Emilia - Italy
Sale price
$10
Regular price
Unit price
per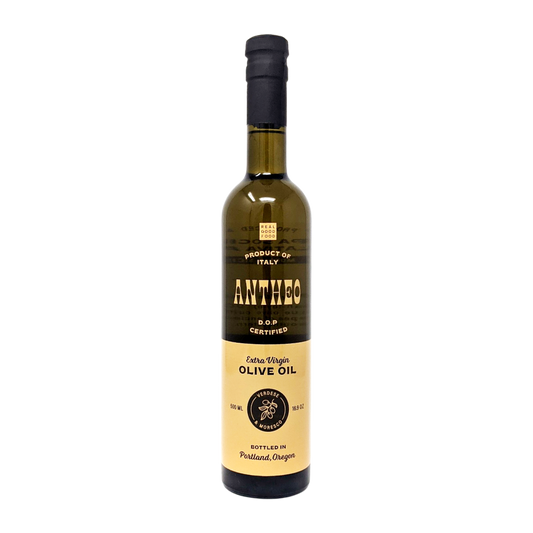 Olive Oil
Vendor:
COPA Società Cooperativa Agricola
Sicily - Italy
Sale price
$32
Regular price
Unit price
per
More recipes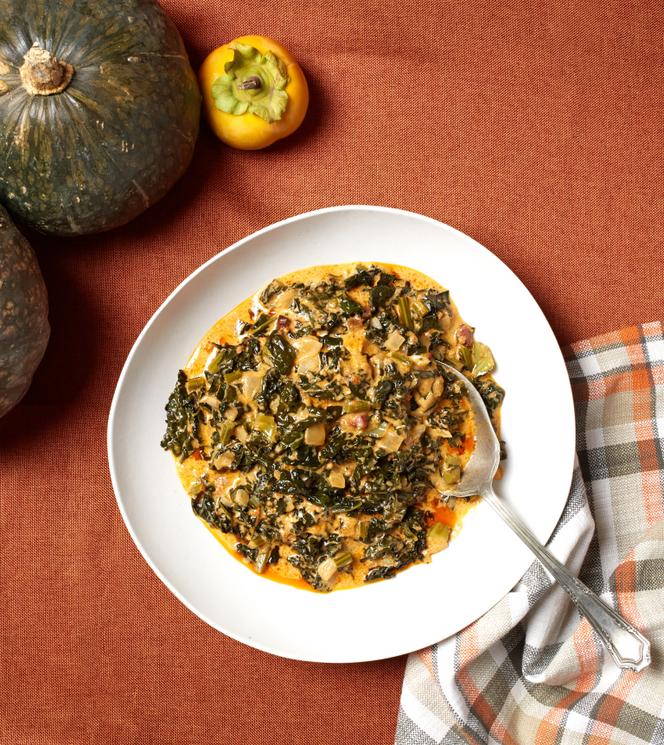 'Nduja Creamed Greens
It's easy to eat your greens when they're swimming in a creamy sauce spiked with the southern Italian salami called 'nduja.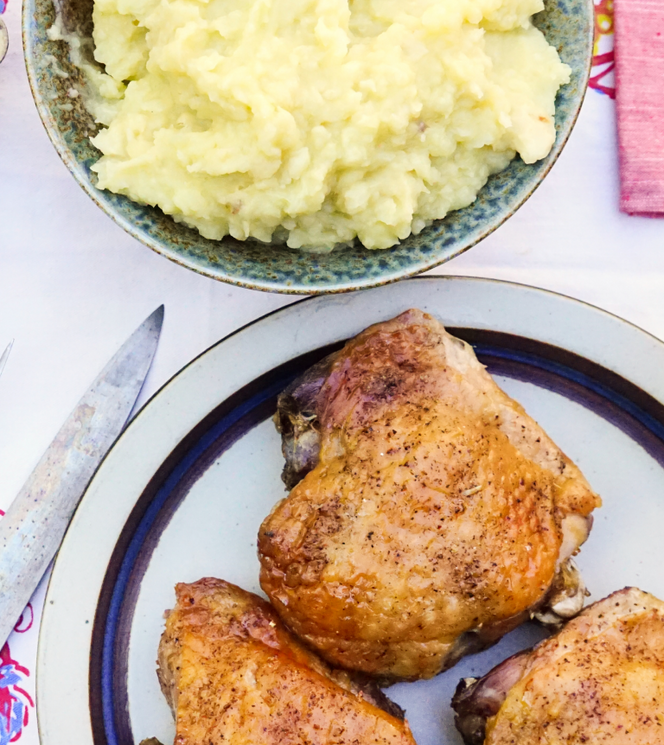 Turkey Thigh Confit & Gravy
Our favorite part of the turkey, and who doesn't like gravy?