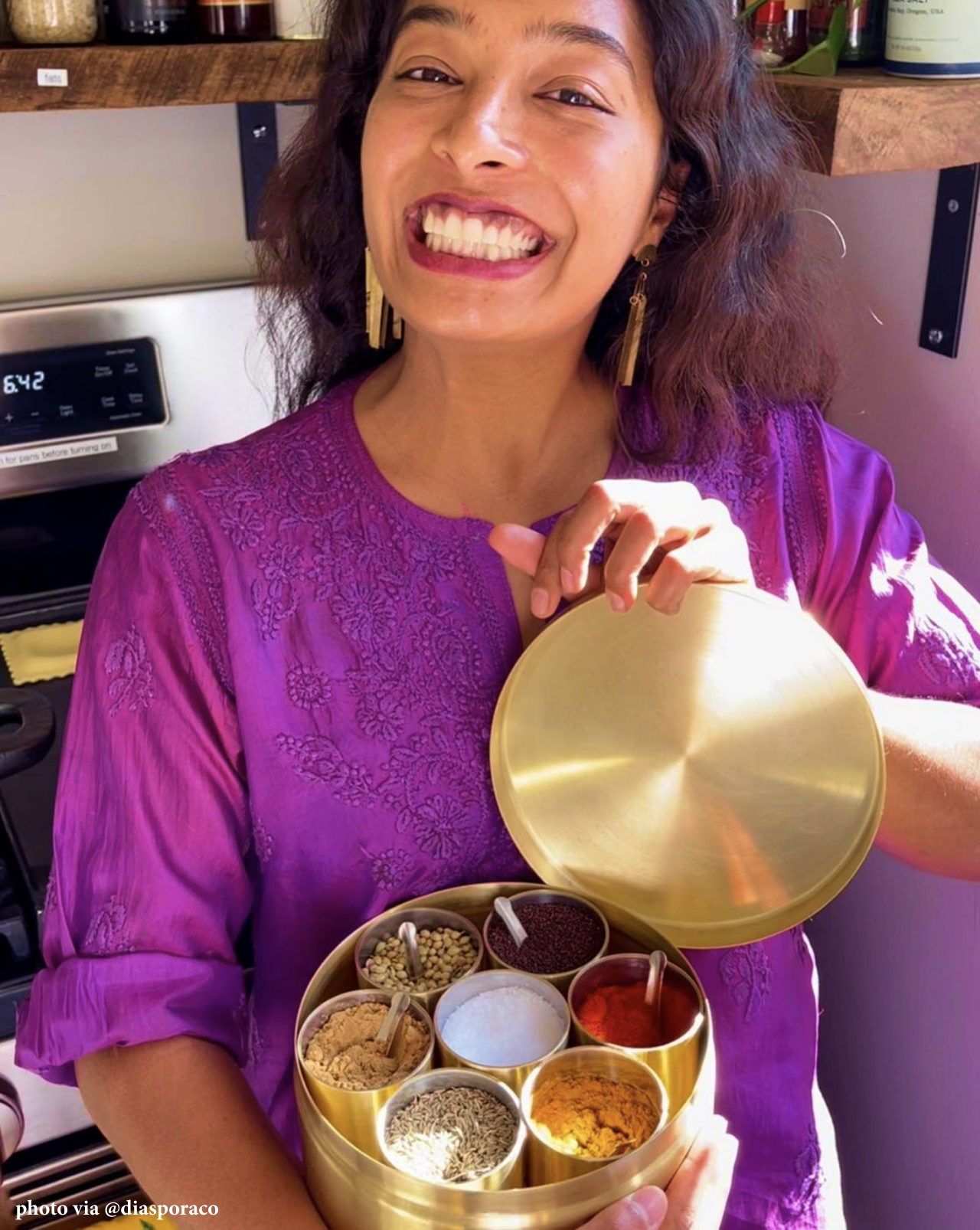 Founded in 2017 when she was only 23, Sana Javeri Kadri's Diaspora Co. launched with a radical idea:
reinvent the global spice trade from the bottom up with a focus on freshness, transparency and producer equity.
The Mumbai native, then living in the Bay Area, jumped out of the gate by offering an heirloom turmeric sourced from 3rd generation farmer Prabhu Kasaraneni. From there, Diaspora's commitment to delivering best-in-class spices while providing living wages and healthcare for farm workers has catapulted the company into a global operation offering single origin spices from across India, all while paying farmers an average of 3-5x the standard commodity price.
We've been a proud stockist of Diaspora's products since we opened the doors of Wellspent Market, as Sana is the type of business owner whose ethical clarity inspires us every day. Recently, Diaspora overhauled their packaging. swapping round glass jars for square metal tins, making their spices easier to stack, better able to fit into kitchen drawers and cabinets, and more efficient to ship. Another bit of good news: Diaspora recently moved their fulfillment warehouse to Portland, making these delicious spices that much more accessible to us in the PNW, and we are thrilled to be able to re-introduce you to some of our favorite pantry staples.