I met Chong Suk Choi when she and her son Matt brought her kimchi to the Portland Farmers Market more than 10 years ago. I sold olive oil at the market every month, and my future partner Noah often sold pie and quiche for his wife's shop, Lauretta Jean's. News spreads quickly through the market's community of vendors, long-time regular shoppers, and chefs, and everyone was saying the kimchi was good. I added Choi's to my long list of vendors who would take a bottle of olive oil in trade for vegetables, eggs, and, now, kimchi. That first day Chong expected to sell just a few jars of their spicy, funky pickled cabbage, but Matt had bigger plans. He made 150 jars and they sold out by noon.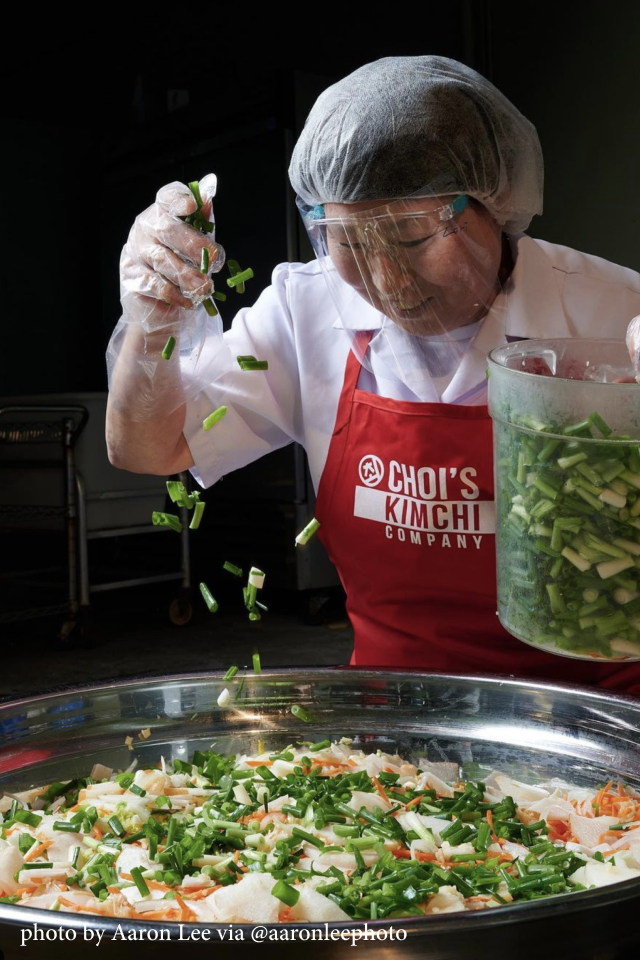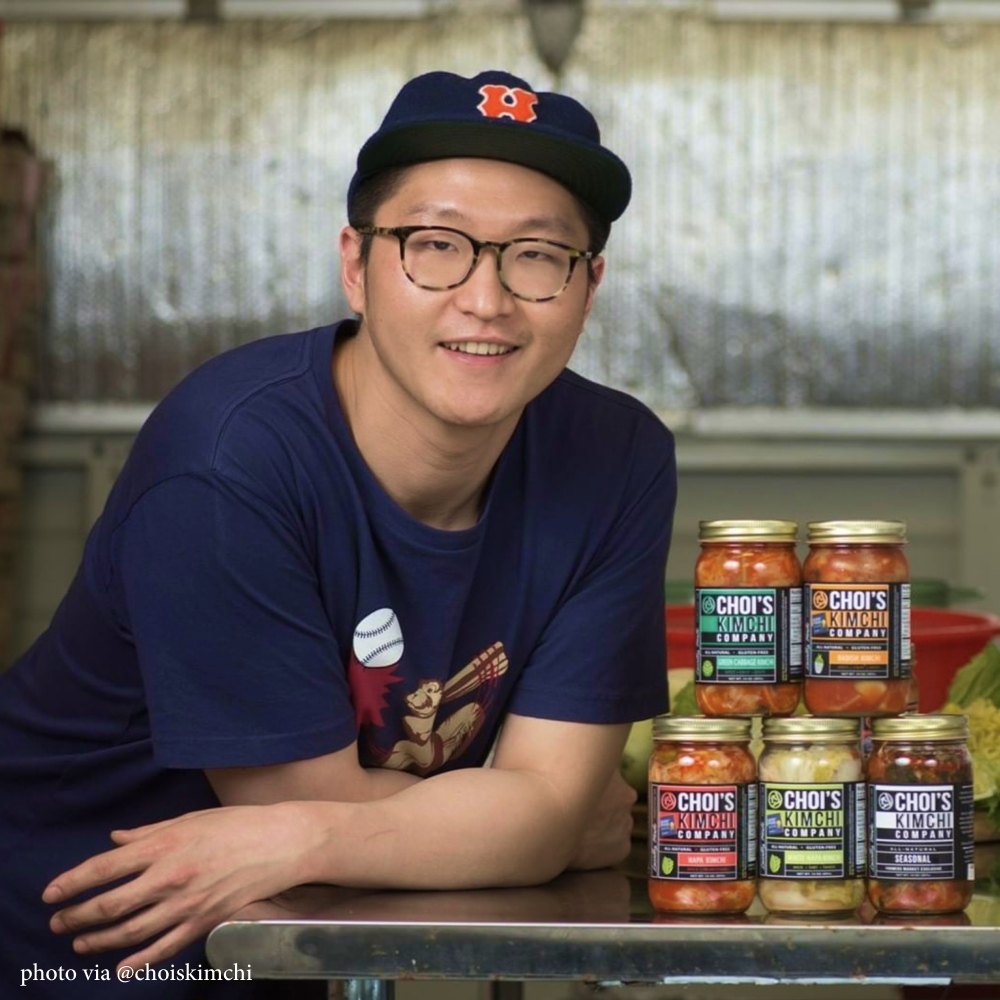 The family recipe goes back generations, and Chong grew up helping her mother make kimchi in Korea. "In Korean communities," Choi said in a Willamette Week article, "there's usually a person who makes really good kimchi who supplies everybody. My mom was that person." She remembers being the official taster when she was a girl. The company grew quickly, and the kimchi was featured on menus all over town, sold at local grocery stores, winning awards, and shipping nationwide.

Portland's fermentation crazy, and I took a class from the Chois so I could make my own kimchi. Matt led with his big smile and easy humor while Chong showed us how to work the salt into the cabbage. The process is fairly easy, and I made a few batches, but more often than not if I want kimchi I just grab a jar of Choi's (the green cabbage is my favorite).

The Portland food community was stunned when Matt was killed in 2020. But his smile still shines on with every jar of his family's kimchi.
Try it with
Celeriac with Kimchi Remoulade
This take on the French bistro classic gets a little kick from the Korean pickle called kimchi.