Ayers Creek Farm, Anthony & Carol Boutard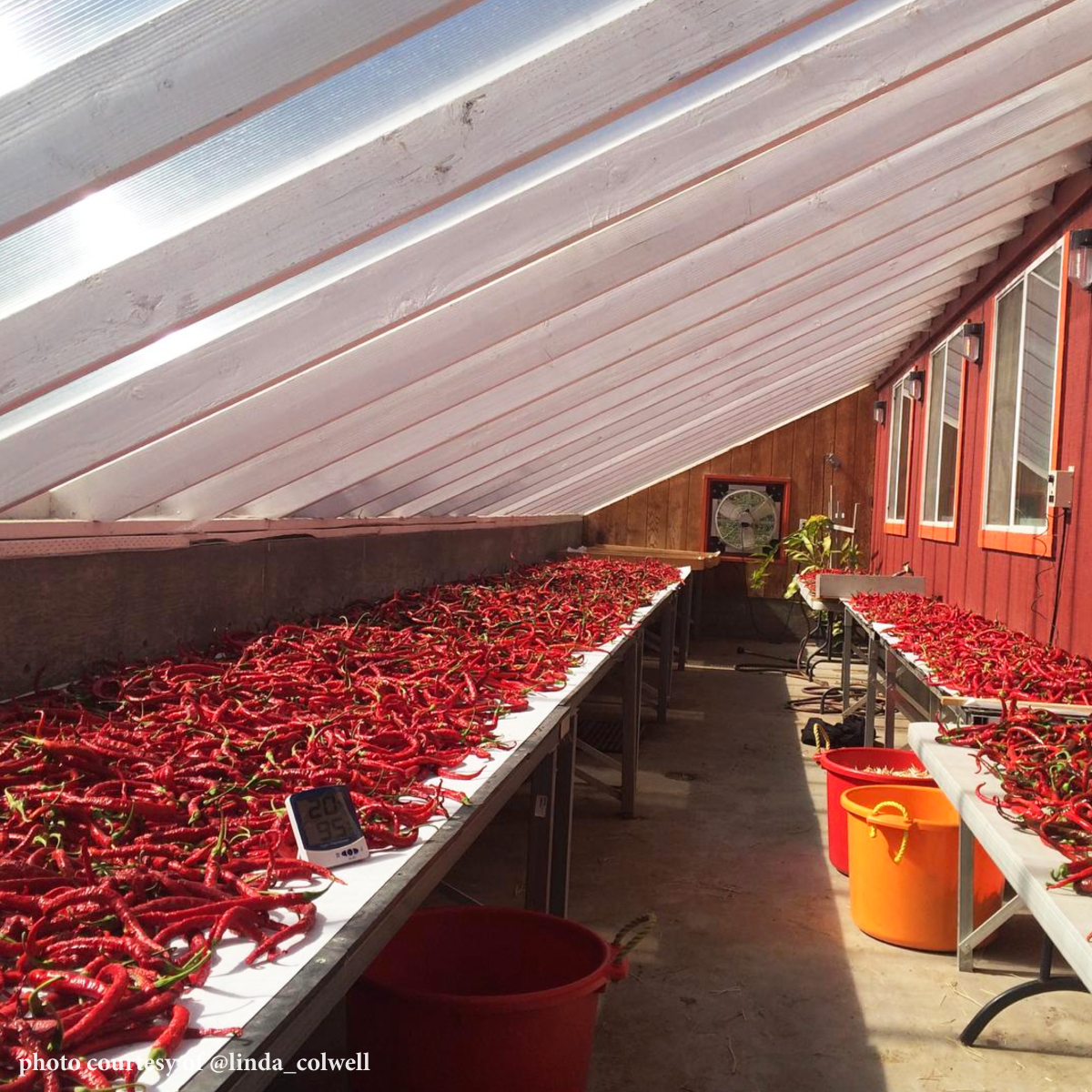 Anthony & Carol Boutard came to Oregon nearly 30 years ago when Anthony took a job with 1000 Friends of Oregon, an organization established in the 1970s to champion the Beaver State's revolutionary new land use laws. After a few years they decided to start farming and bought 144 acres in Gaston, about 30 miles from Portland. Anthony described their approach at Ayers Creek Farm as, "simple: to grow what tastes good and does well on our land."
It didn't take long for Portland chefs and serious home cooks to discover just how good. None of them hesitated to pay the higher price required by the Boutards' rigorous seed selection and crop development. The restaurants that served Ayers Creek corn and beans proudly listed the source on their menus.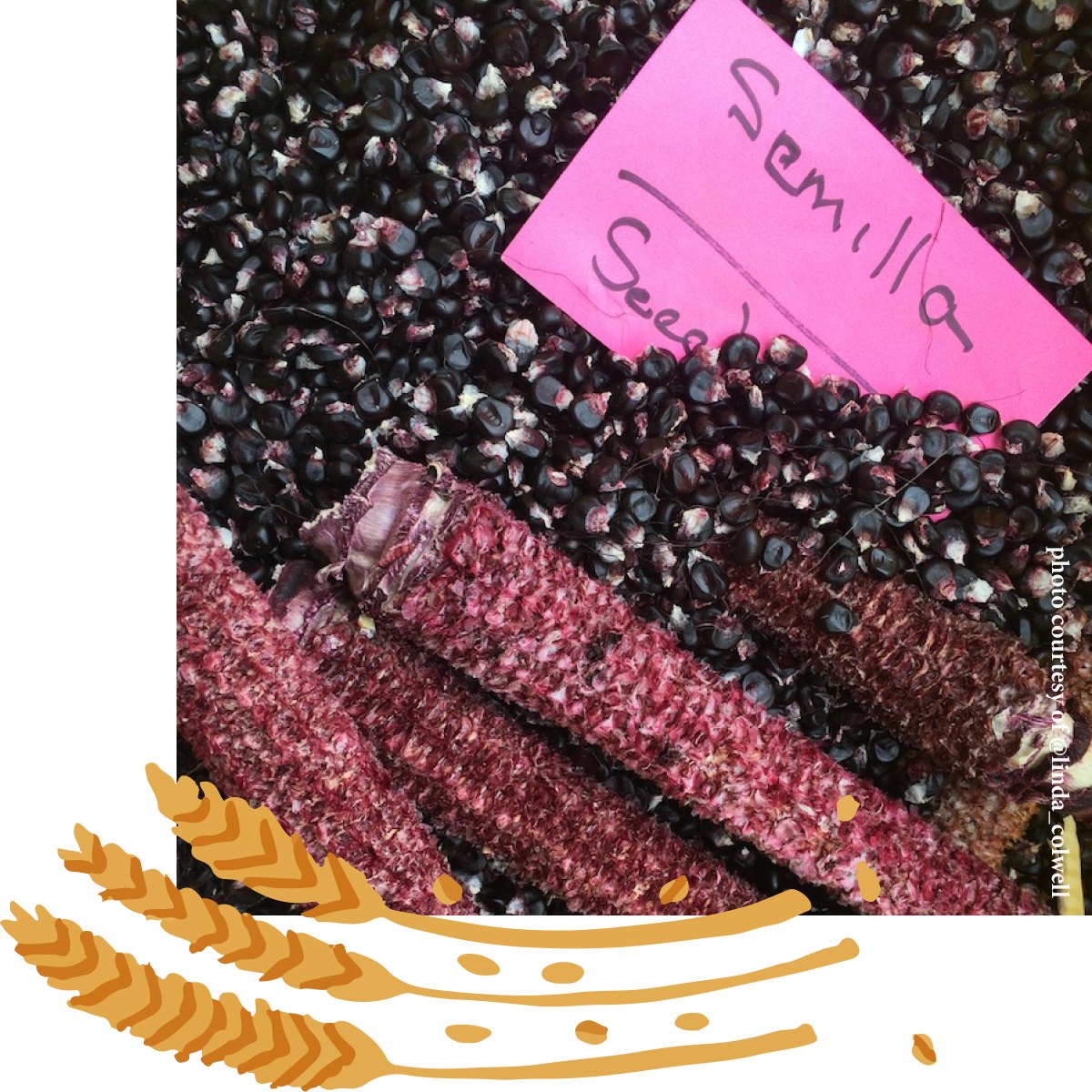 Anthony described their approach at Ayers Creek Farm as, "simple: to grow what tastes good and does well on our land."
Anthony described the corn they grow as the "what was growing here when Columbus landed," and the Boutards adapted it to the Pacific Northwest to produce intensely flavorful, whole grain cornmeal used for polenta or cornbread. Once you tasted it you were spoiled for life and couldn't go back to industrial cornmeal. The commercial stuff is processed to remove most of the oil-rich and vitamin-packed germ, which also strips away much of the flavor. The amazing Ayers Creek dried beans come from years of trial and error to find varieties they liked to eat and that grow well west of the Cascades, a maritime climate not traditionally thought well-suited to growing beans.
Their search for flavor was legendary. After eating an especially delicious tomato in Italy, Carol dug through the restaurant's trash to retrieve the precious seeds and brought them back to Oregon to grow what they call Astiana tomatoes, named for the region of Piemonte where they found them.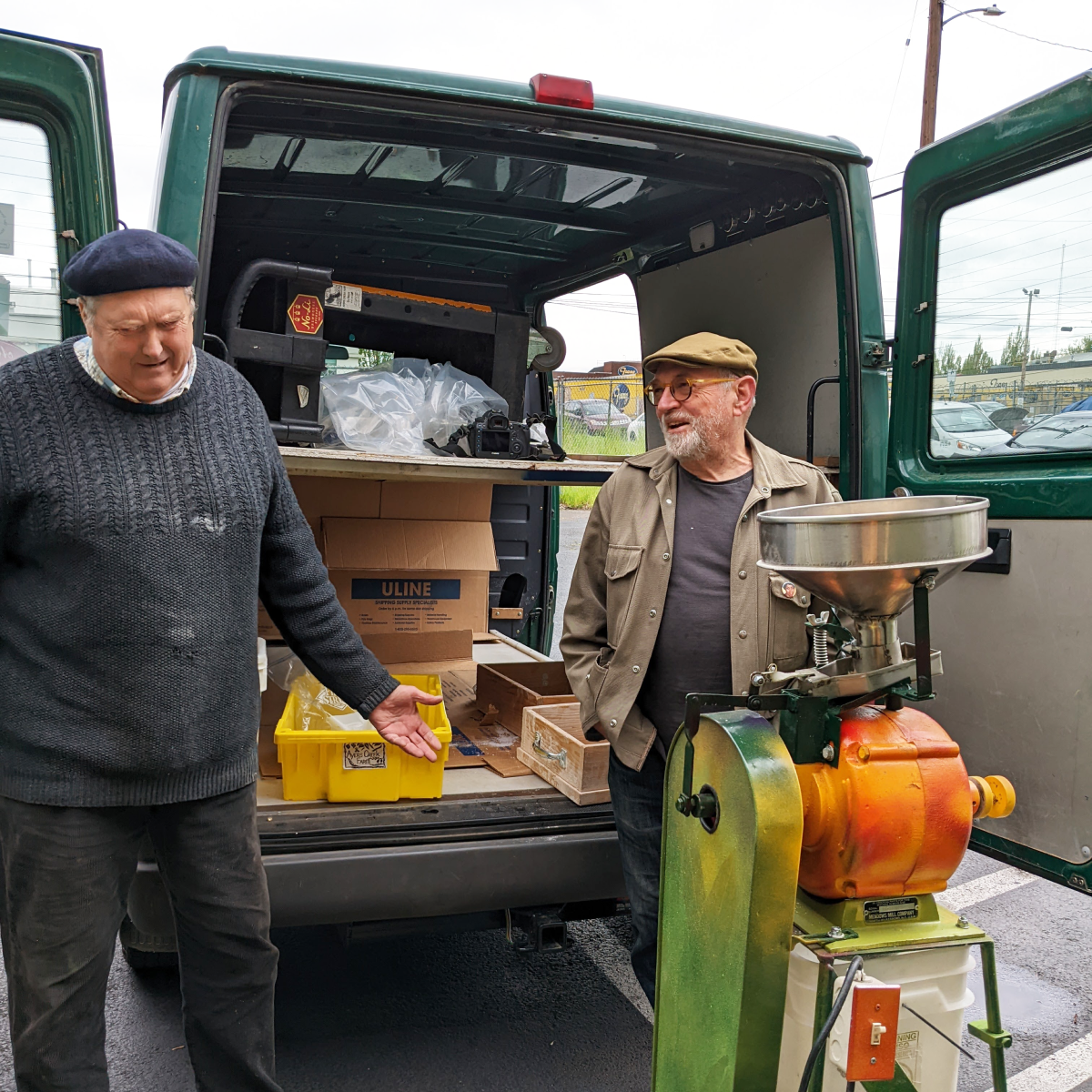 In 2022 the Boutards sold the farm and moved to upstate New York to be closer to family. Wellspent acquired as much Ayers Creek grain, corn, and beans as we could, including several tons of dried corn that Anthony assured us "would last forever." The Boutards gave us their portable mill so we can continue to grind the whole grain cornmeal, too. While the local food community will miss the Boutards and the cornucopia from Ayers Creek, other local farmers have taken up their mantle, and are starting to grow beans, corn, and even those legendary Astiana tomatoes using seeds Anthony & Carol generously distributed before leaving for New York. The Boutards may have moved away, but their local legacy continues to grow.