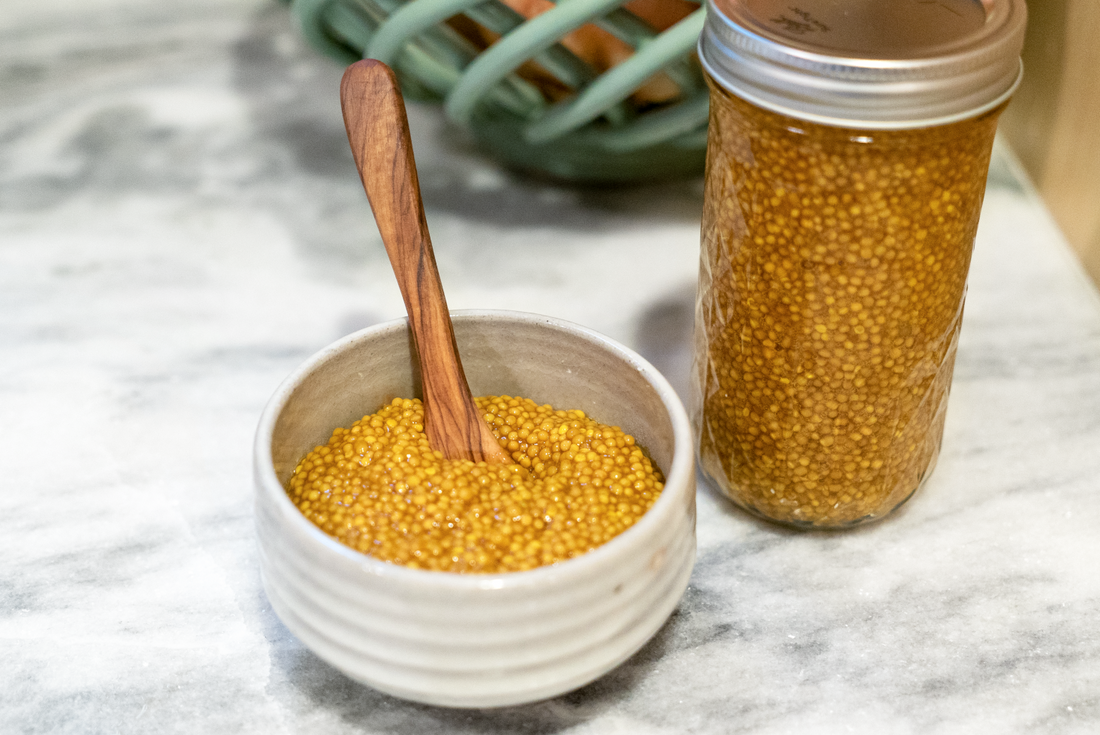 Pickled Mustard Seeds
5 minutes prep (plus 1 hour rest)
30 minutes active cooking (plus 1 hour rest)
35 minutes total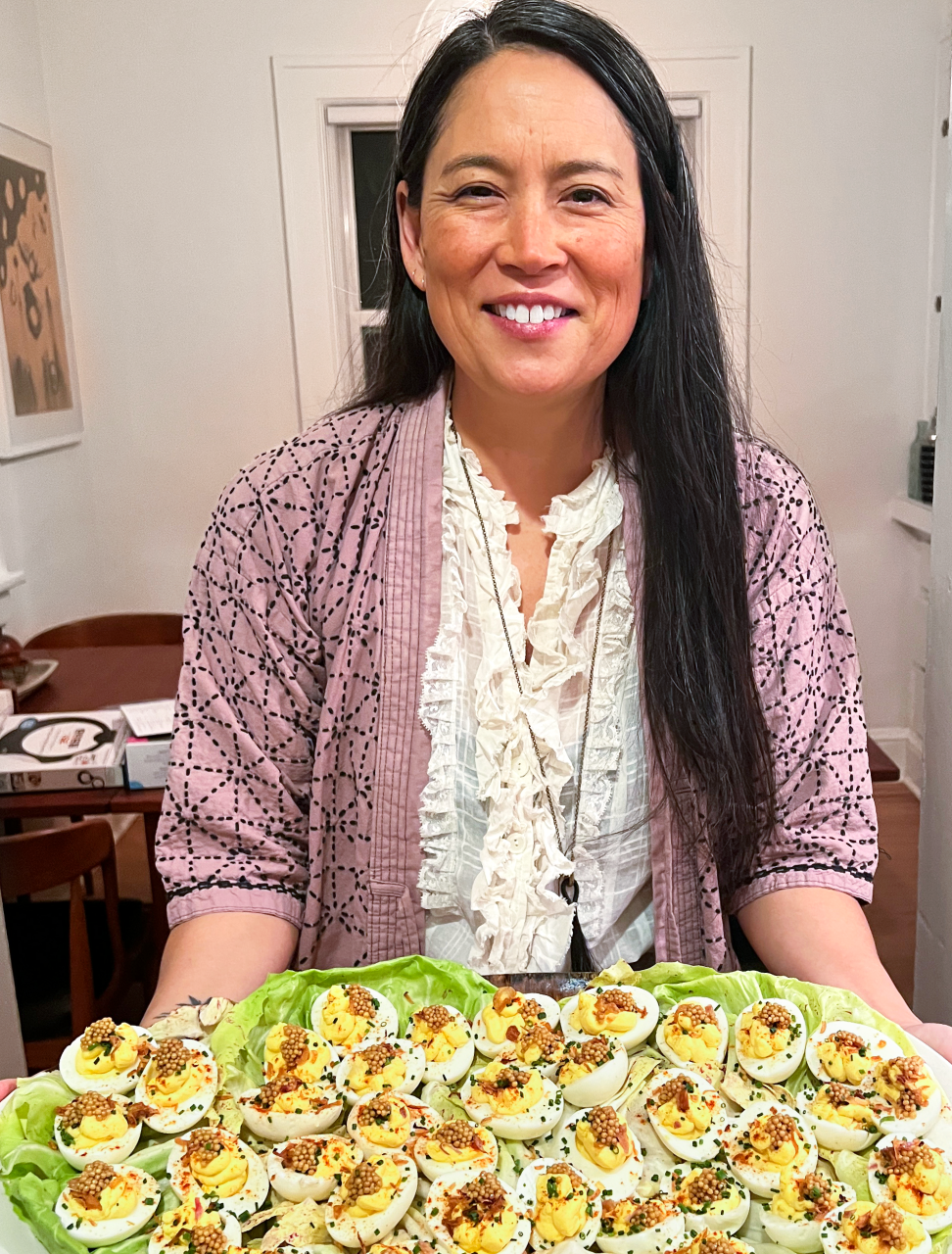 These are a favorite unexpected condiment of mine...
that adds a fun sweet-tart bitter crunch. I love topping dishes like deviled eggs, rice bowls, breakfast toasts, meat & potatoes, or mixed in salad dressing.


~ Nicole Sakai, Factory North Creative Director and Wellspent Consultant
Sorta Summer
Wellspent Creative Director Nicole Sakai and her partner Truen Pence are engaged in many creative endeavors, including a collaborative wine label called Sorta Summer. Every year, they partner with a like-minded winemaker and turn their backyard grapes into quirky, limited edition wines.
Read more
Ingredients
For the shopping list
2 cups of white wine vinegar (or 1 1/2 cups vinegar + 1/2 cup water dpending on how tart you want them)
1 tablespoon of shallots, thinly sliced or diced (optional)
Equipment
From the kitchen
1 Fine Mesh Strainer
1 Stainless Steel Saucepan
1 Wooden or Stainless Steel Spoon (So the turmeric doesn't stain your utensil!)
measuring cups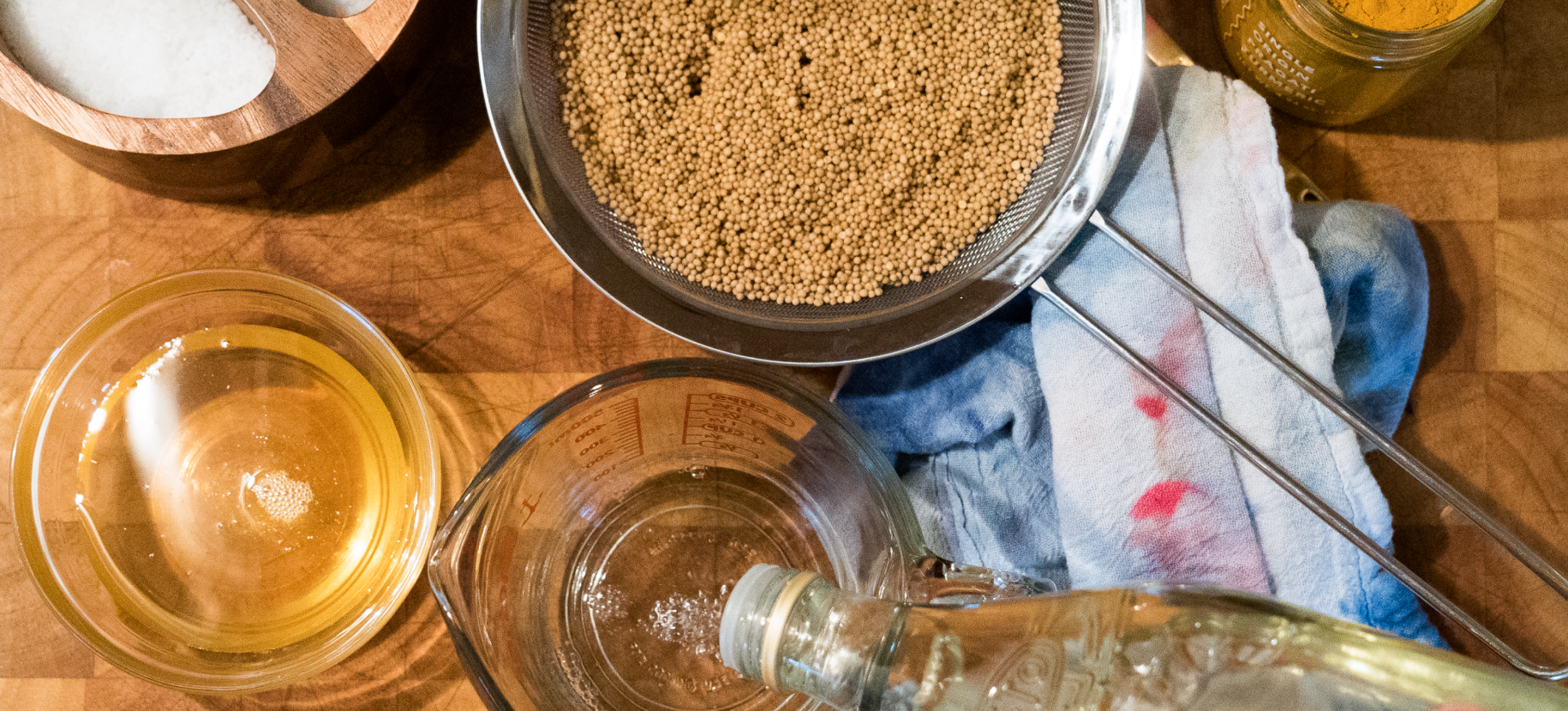 Step 1 — Rinse 1 cup mustard seeds in a fine strainer under your faucet. Combine 2 cups vinegar and 1 teaspoon salt in a medium stainless saucepan, add rinsed mustard seeds. Allow to soak at room temperature for at least 1 hour, up to overnight. This step is optional but makes for plumper more flavor seeds in the end.

Step 2 — Mix in 3 tablespoons honey (or sugar) and 1 teaspoon turmeric to the saucepan ingredients. If you have shallots, this is when you would add those to the pan.
Step 3 — Heat on the stove on medium until simmering. Stir frequently and keep at a simmer. Cook it for about 20 minutes. You will notice that the mustard seeds have plumped up and the consistency has thickened a bit similar to cooking grits.

Step 4 — Remove from the heat and allow it to cool to room temperature, uncovered, for about 1 hour. The mixture will become thicker as it cools.

Step 5 — Store in a lidded glass jar in the refrigerator.

Note — This recipe can easily be cut in half.
Shop this recipe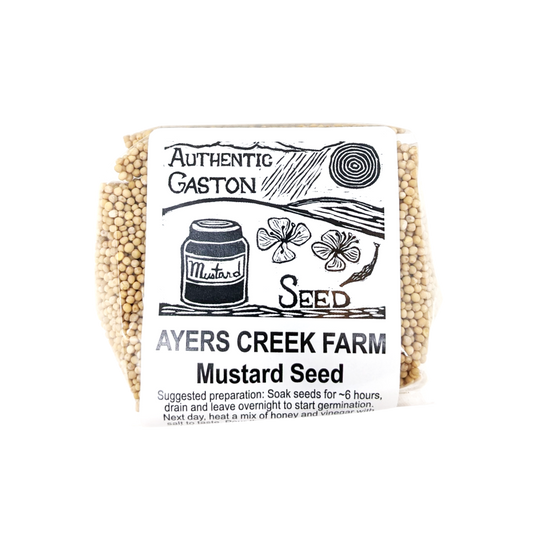 Salt, Herbs, & Spices
Vendor:
Ayers Creek
Gaston - Oregon
Sale price
$6
Regular price
Unit price
per
Salt, Herbs, & Spices
Vendor:
North Sea Salt Works
Gossen Island - Norway
Sale price
$9
Regular price
Unit price
per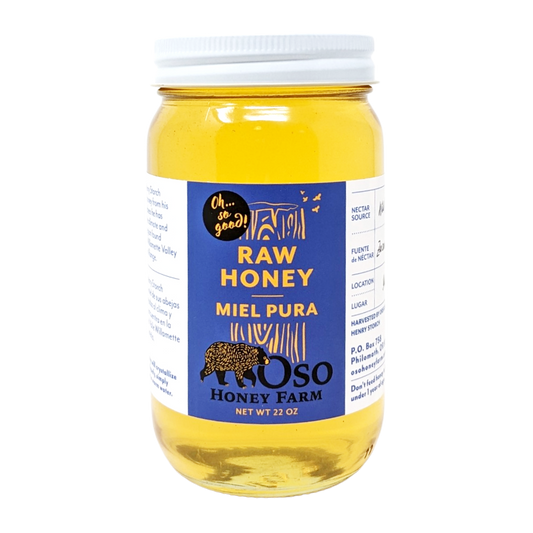 Spreads
Vendor:
Oso Honey Farm
Philomath - Oregon
Sale price
$10
Regular price
Unit price
per
Vendor:
Regular price
$19.99
$

19.99
Sale price
$19.99
Regular price
Unit price
per
Liquid error (snippets/card-product line 396): product form must be given a product
More recipes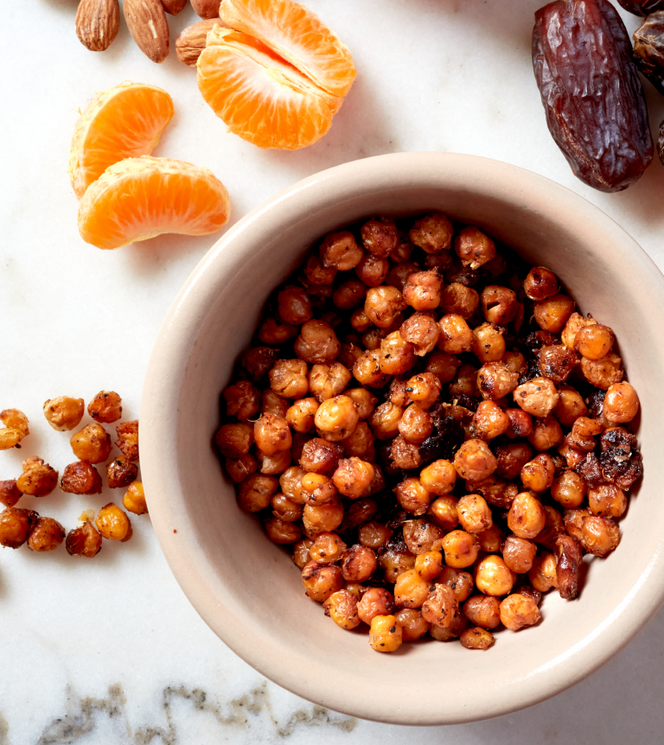 Crunchy Chile-Roasted Chickpeas from Arabiyya
Hospitality is an important part of Arab culture, and having snacks like these crunchy chickpeas on hand to feed guests makes it easy to be a good host.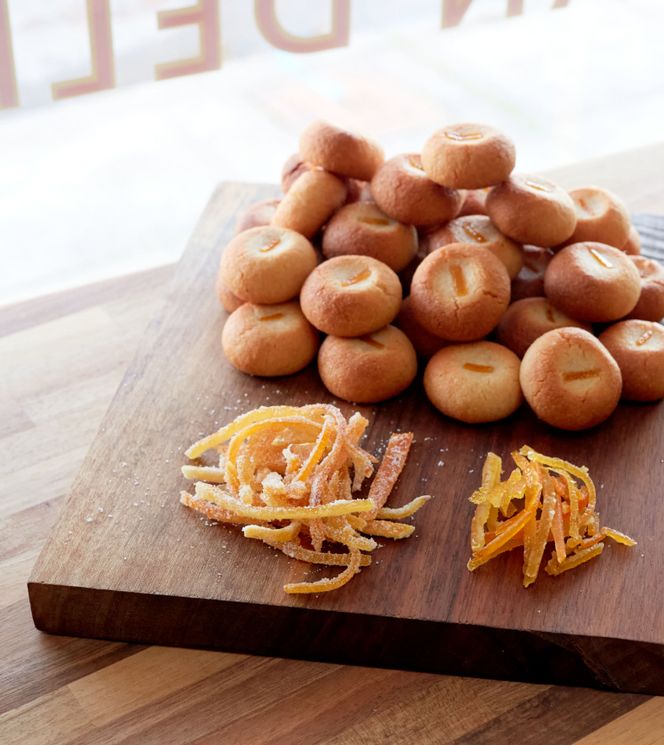 Sebastiano's Candied Citrus Peel
Here's how Elise Gold makes candied orange peel. "At Sebastiano's we love candying citrus peel," she says, "because the flavor is so concentrated, it has a great chewiness, and it's...