Well, we can say for certain that the recent "TikTok Tomato" trend is over.
Afterall, you're reading this on a website put together by a bunch of over-40-year-olds, and we first stumbled across the "recipe" in a Bon Appetit feature about social-media food trends. That said, this recipe is so good and so simple, we think it'll outlive any flash-in-the-pan trend status, living forever in our rolodex of quick and easy dishes that we love to eat. It's adaptable too: here, we're using Chile Crunch made by Susie Hojel in Colorado, but you can use any brand you like. Chili crisp seems to have permanently entered the American pantry, and there are a ton of brands out there making their own spin on the crunchy, spicy condiment. That's quite the introduction for a two-ingredient recipe, so we'll stop here and let the food do the rest of the talking.
What You'll Need
Ingredients
For the shopping list
Equipment
From the kitchen
1 Chef's Knife
1 Cutting Board
1 Medium Bowl
Measuring Spoons
What you'll have to do
Step 1
Halve the cherry tomatoes lengthwise and place in a medium bowl.
Step 2
Add 1-2 tablespoons of your preferred chili crunch.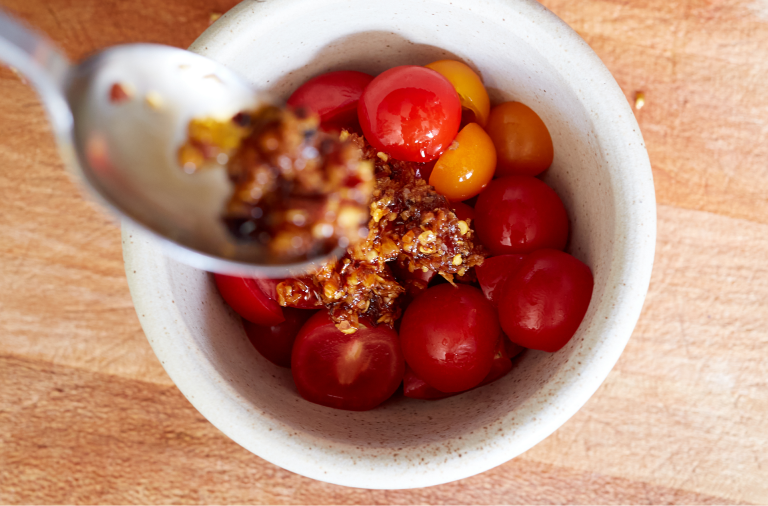 Step 3
Drizzle with a healthy glug of good olive oil and a sprinkle of flaky salt. Toss to combine, and serve.
Shop this recipe
Sauces & Condiments
Vendor:
Chile Crunch
Denver - Colorado
Sale price
$16
Regular price
Unit price
per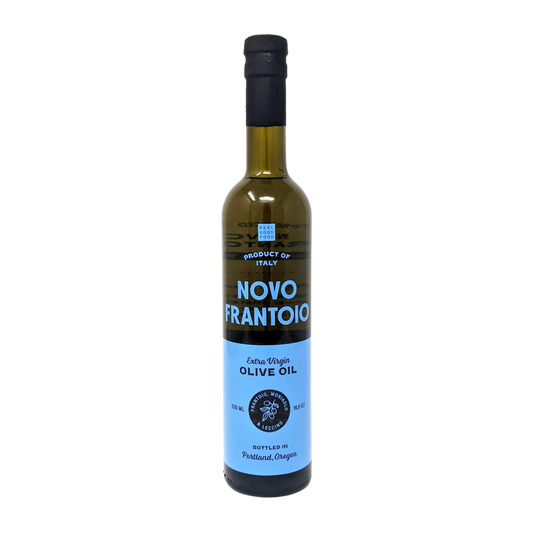 Olive Oil
Vendor:
Novo Frantoio
Tuscany - Italy
Sale price
$27
Regular price
Unit price
per
Salt, Herbs, & Spices
Vendor:
HAVSNØ
Gossen Island - Norway
Sale price
$16
Regular price
Unit price
per
More recipes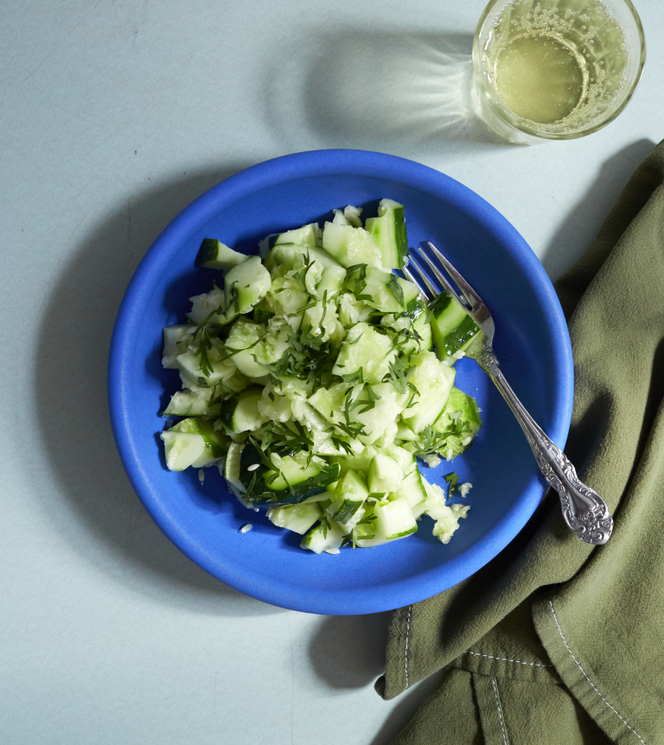 Smashed Cucumber Salad
This simple technique makes the best cucumber salads.
Deconstructed Tomato Sandwich Take Two
For all the flavor and mouthfeel of a simple tomato sandwich without the juice on the front of your shirt, try our deconstructed tomato sandwich.