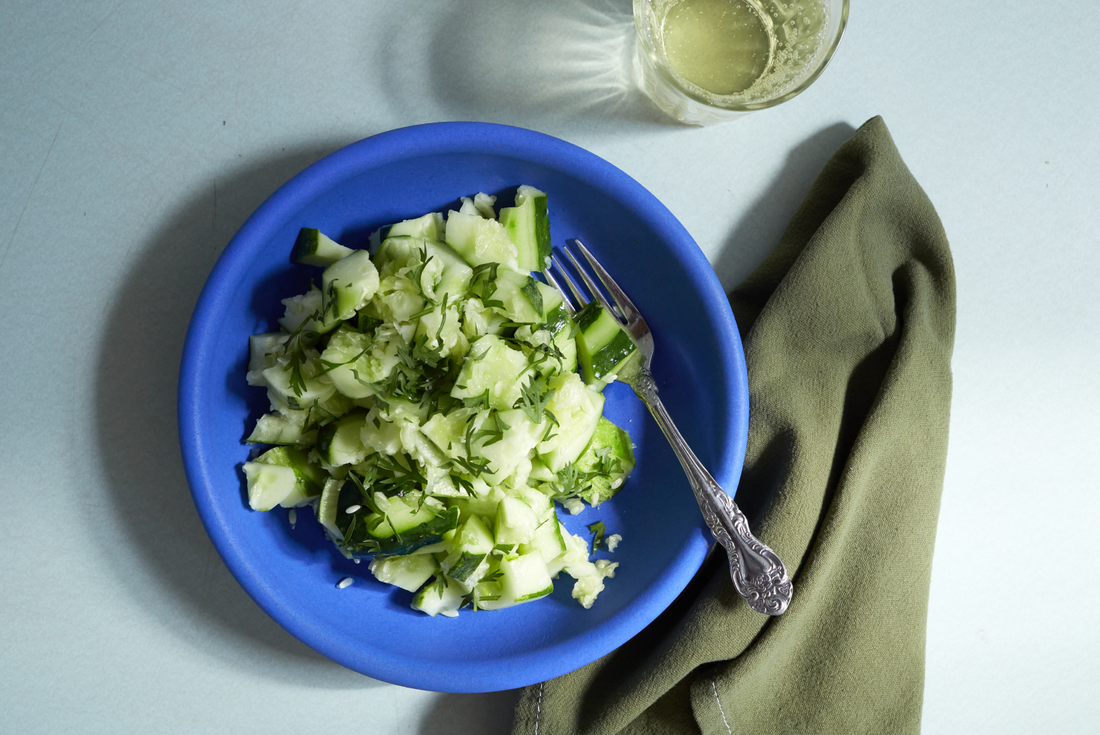 Smashed Cucumber Salad
5 minutes prep (plus 20 minutes rest)
5 minutes total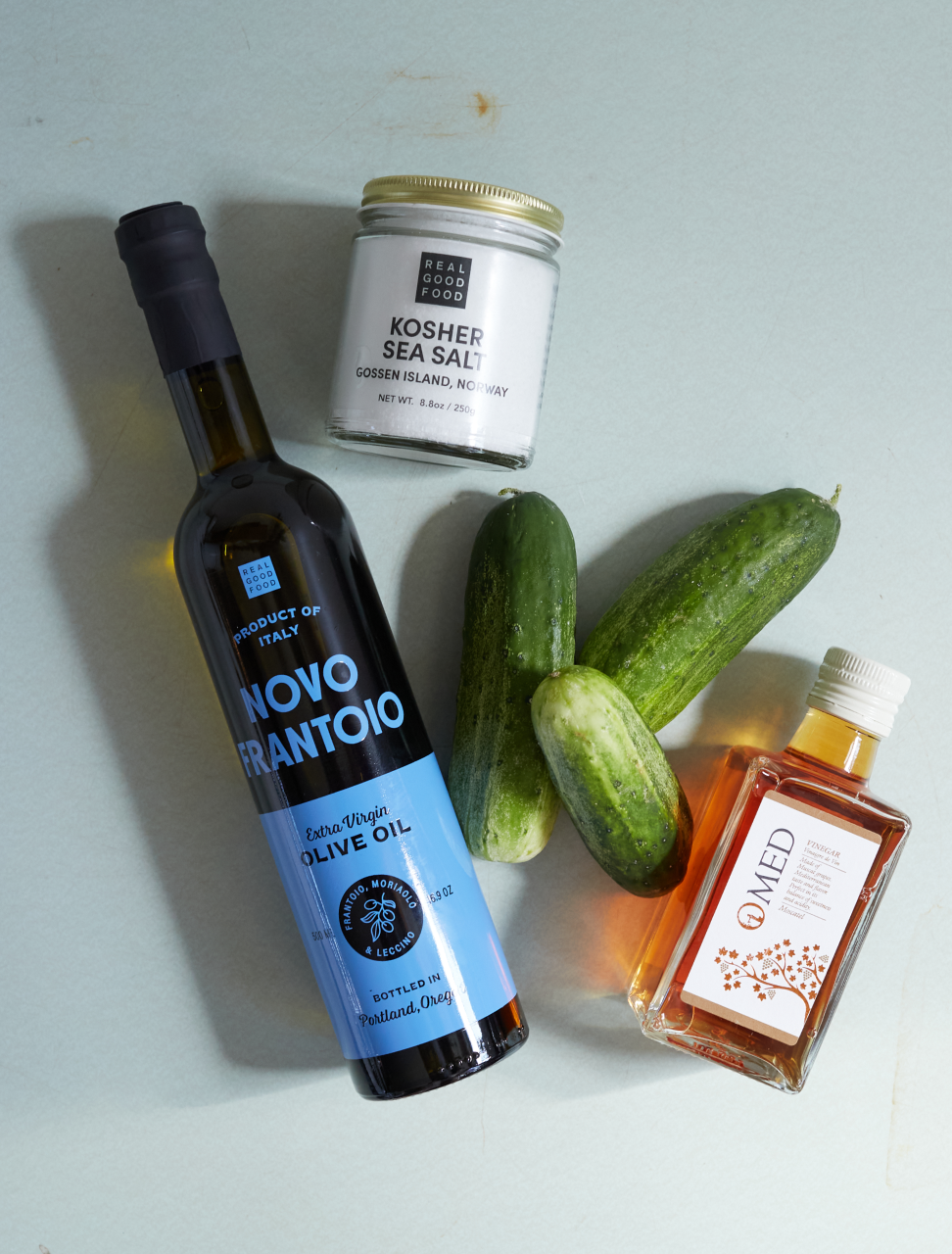 Originally published in Willamette Week July 26, 2022
This technique for cucumber salad is on regular rotation during the warm weeks of summer when we're loath to do too much actual cooking. It's very easy, very fast, and endlessly adaptable. Persian cucumbers work best, and feel free to add whatever you want to punch up the flavor: swap the olive oil for sesame oil, or add fresh herbs, hot peppers, tomatoes, feta cheese, etc.
What You'll Need
Ingredients
For the shopping list
Enough thin-skinned, Persian-style cucumbers to yield about 4 cups (5-6 cukes)
6-8 sprigs of mint, chopped
2 tablespoons of
Moscatel Vinegar
$16.00– Andalucia - Spain
(or any good vinegar you have laying around!)
Equipment
From the kitchen
1 Produce Bag
1 cast iron skillet, rolling pin or empty wine bottle
1 Chef's Knife
1 Cutting Board
1 Mixing Bowl
1 Sieve or Colander
Measuring Spoons
What you'll have to do
Step 1
Trim any stems from the cucumbers, place them in a plastic produce bag, and smash them with something heavy (a small cast iron skillet, rolling pin, empty wine bottle, or similar blunt force object). Dump the smashed cukes onto a cutting board and use a large knife to cut them into bite-sized pieces.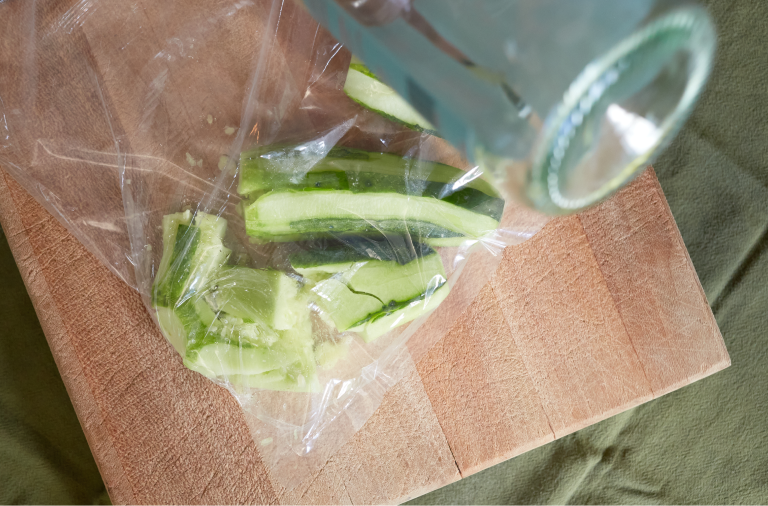 Step 2
Transfer to a colander placed over a bowl, toss with 1/2 teaspoon of salt, and let drain for 20 minutes (pro tip: the slightly salty cucumber water is good for cocktails, try it with a little gin). Transfer the drained cucumbers to a bowl and toss with the rest of the ingredients. Taste and add more salt as needed. Serve chilled.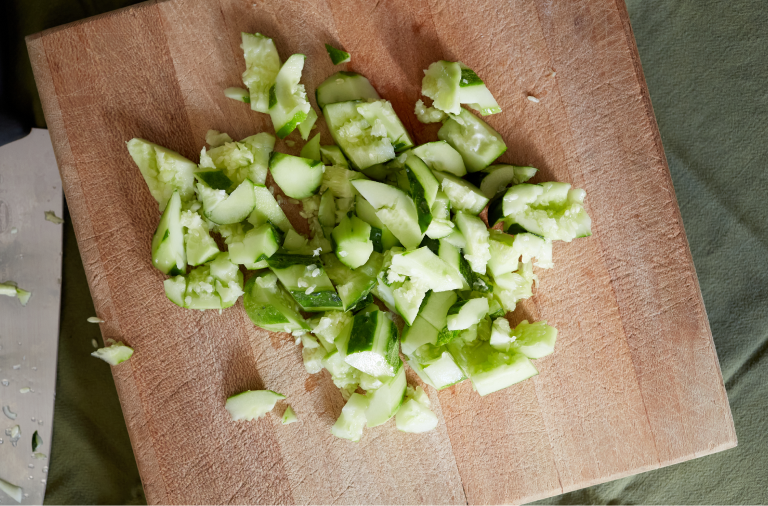 Shop this recipe
Salt, Herbs, & Spices
Vendor:
North Sea Salt Works
Gossen Island - Norway
Sale price
$9
Regular price
Unit price
per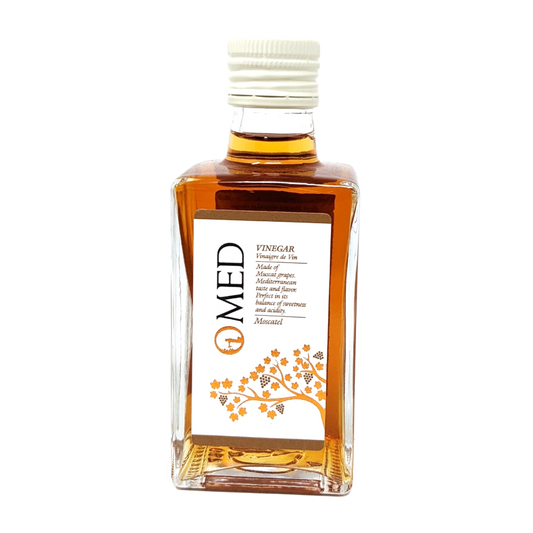 Vinegar
Vendor:
O-Med
Andalucia - Spain
Sale price
$16
Regular price
Unit price
per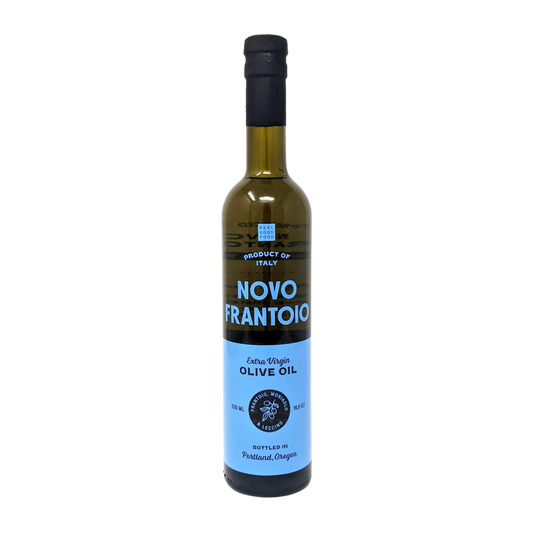 Olive Oil
Vendor:
Novo Frantoio
Tuscany - Italy
Sale price
$27
Regular price
Unit price
per
More recipes
Deconstructed Tomato Sandwich Take Two
For all the flavor and mouthfeel of a simple tomato sandwich without the juice on the front of your shirt, try our deconstructed tomato sandwich.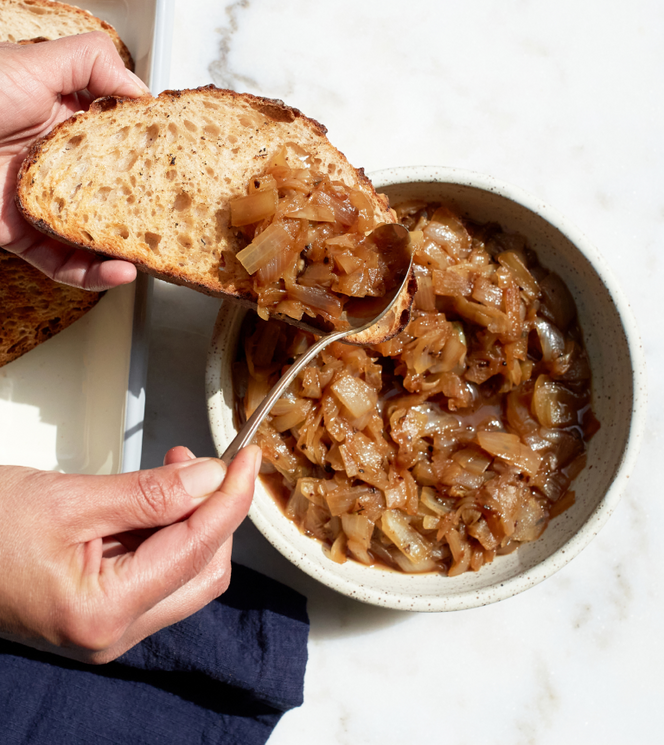 Sicilian-style Onion Jam
Add extra flavor to almost anything with Sicilian cipollata, a sweet and sour onion jam.