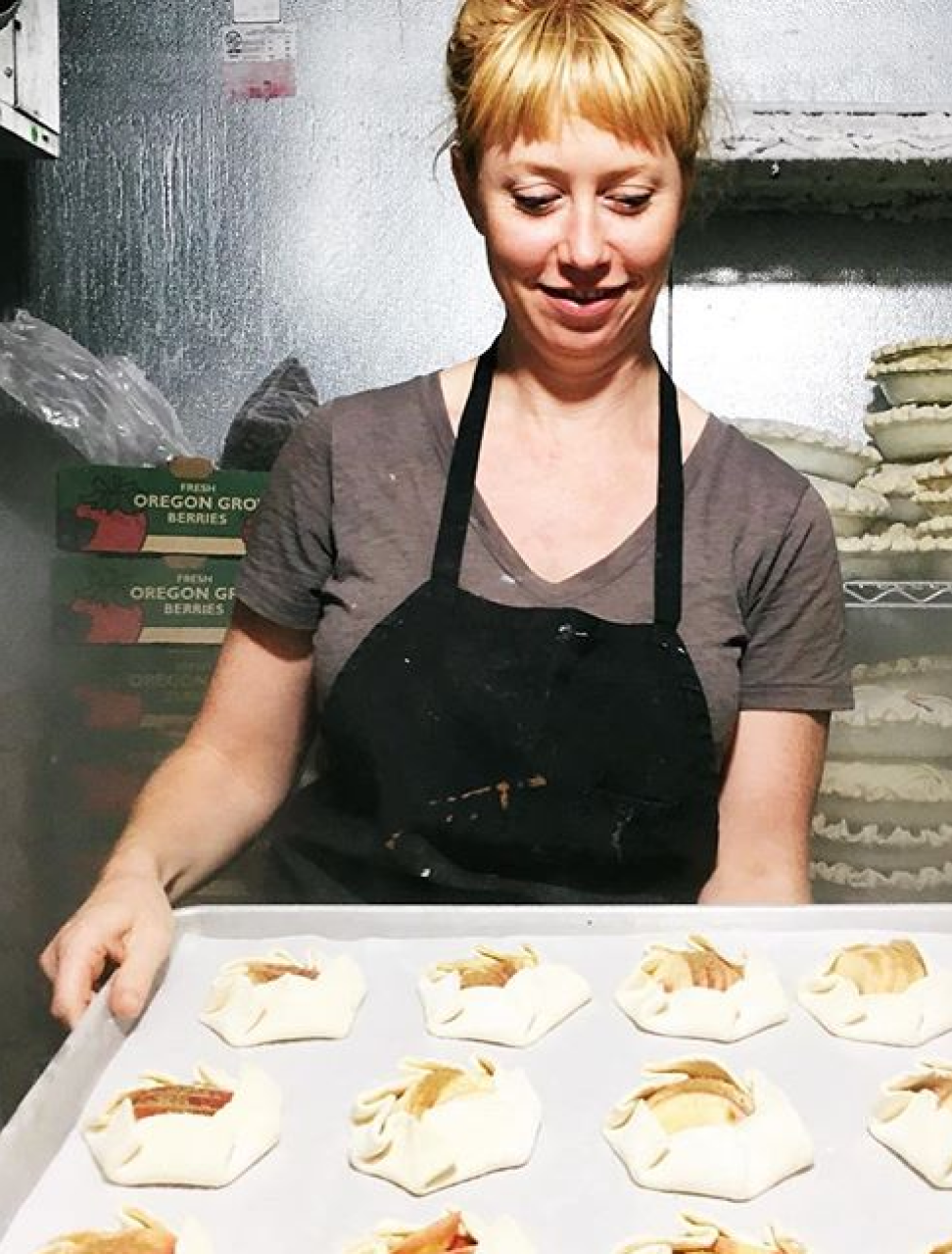 Most of my green salads get tossed with just some olive oil and a little vinegar. But sometimes I want the dressing to be more complex and add a bit more flavor. That's when I make this vinaigrette.
While she happens to be married to Wellspent's Noah Cable, Kate McMillen is known for Lauretta Jean's, her bakery on SE Division best known for pie. She also makes great salads, sandwiches, and other savory foods sometimes eaten before pie.
What You'll Need
Ingredients
For the shopping list
1 clove of Garlic
1 bag Baby Spinach Leaves
1 Apple
1/2 Red Onion
4oz Chevre or similar soft cheese
To taste Black Pepper, freshly ground
Equipment
From the kitchen
1 Chef's Knife
1 Cutting Board
1 Mixing Bowl
1 Microplane
Measuring Spoons
"Her basic dressing hits all the flavor notes you want for a salad:
the tang of fresh garlic, the bite of Dijon-style mustard, and just a hint of sweet to play off the oil and vinegar. It's as good over a simple bowl of greens as it is with a more composed salad that includes nuts, fruit, and cheese like the one we made recently."
~ Jim Dixon, founder Wellspent and Real Good Food
What you'll have to do
Step 1
Make the dressing by finely chopping 1 clove of garlic (or use a microplane) and mixing it with 1 teaspoon of honey, 1 teaspoon of mustard, 2 tablespoons of balsamic, 1/4 cup of olive oil in a small bowl.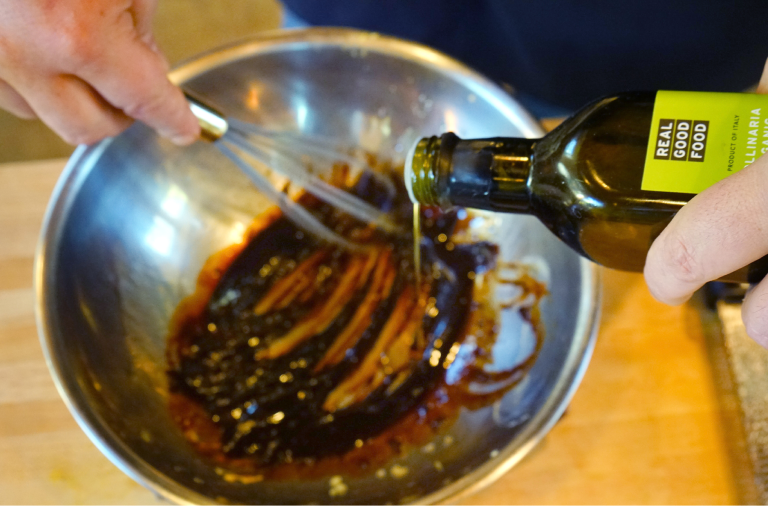 Step 2
Thinly slice 1/2 of an onion. Remove the apple's core and cut it into thin, bite-sized pieces.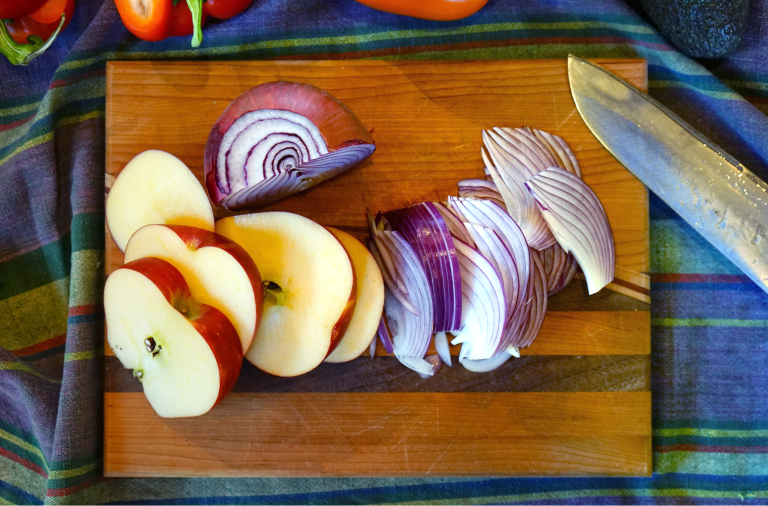 Step 3
Toss the spinach with the onion and apple, then add small pieces of the cheese. Add about half the dressing, toss to blend, then taste. Add more dressing if desired.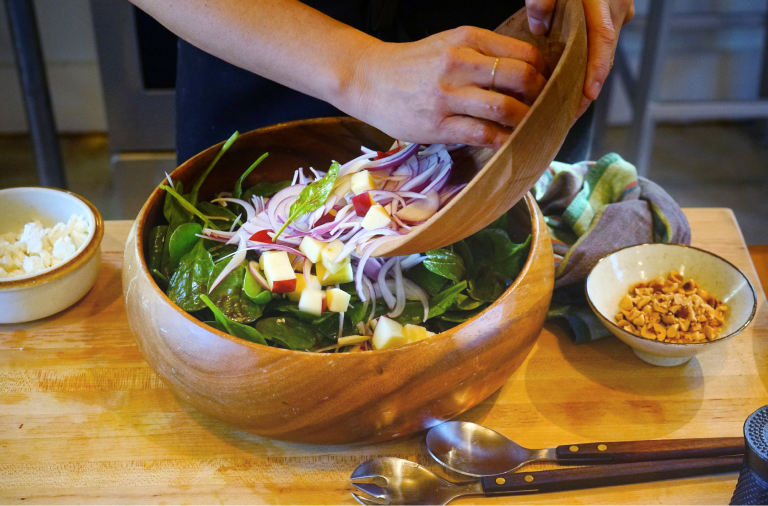 Shop this recipe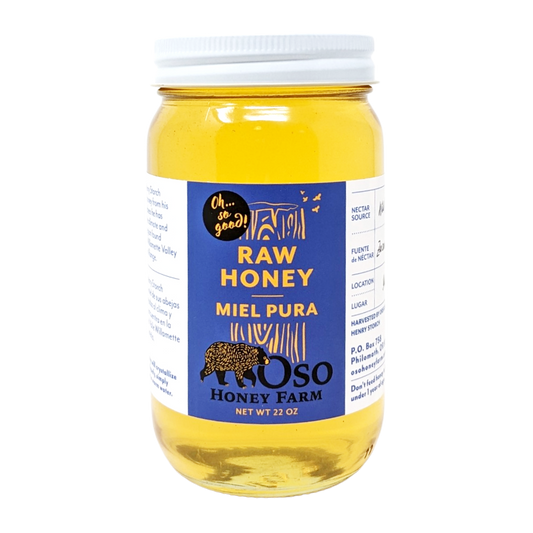 Spreads
Vendor:
Oso Honey Farm
Philomath - Oregon
Sale price
$10
Regular price
Unit price
per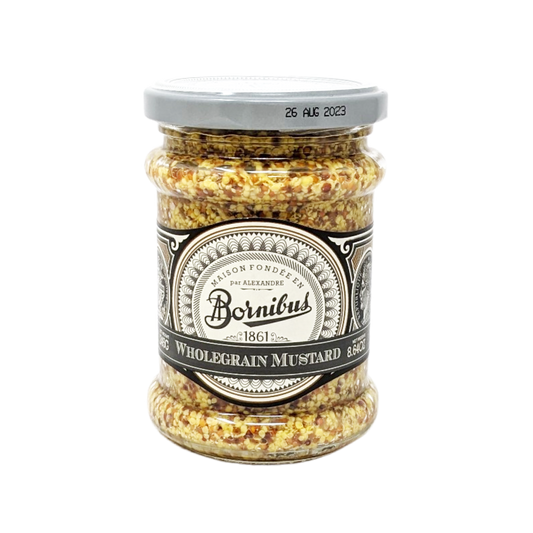 Sauces & Condiments
Vendor:
Bornibus
Saint-Maurice - France
Sale price
$8
Regular price
Unit price
per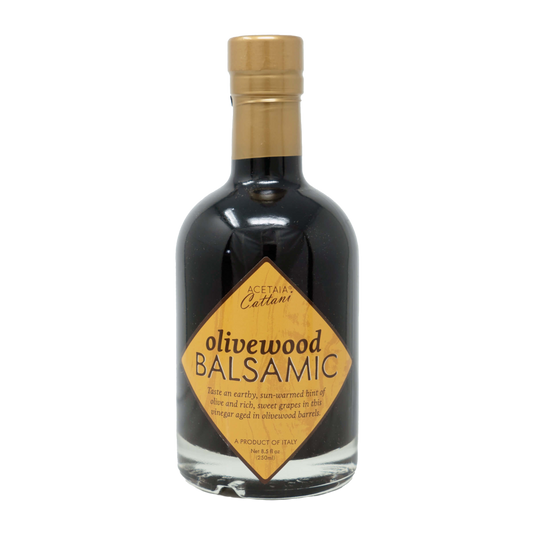 Vinegar
Vendor:
Cattani
Modena - Italy
Sale price
$23
Regular price
Unit price
per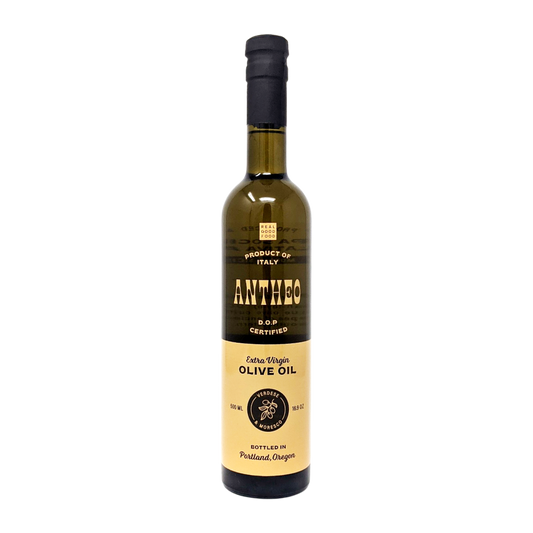 Olive Oil
Vendor:
COPA Società Cooperativa Agricola
Sicily - Italy
Sale price
$32
Regular price
Unit price
per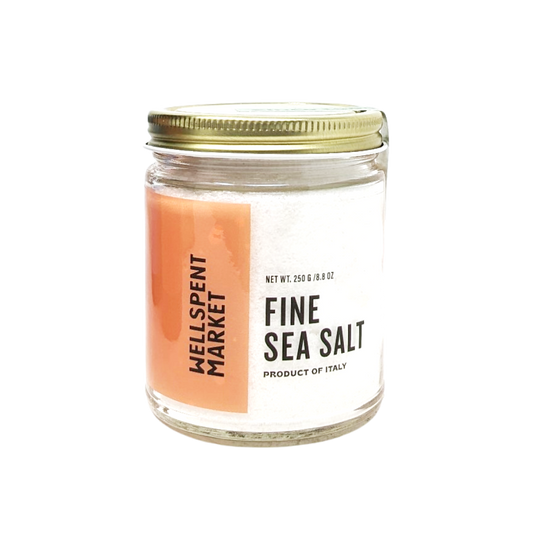 Salt, Herbs, & Spices
Vendor:
Gucciardo Vincenzo
Trapani - Sicily
Sale price
$7
Regular price
Unit price
per
More recipes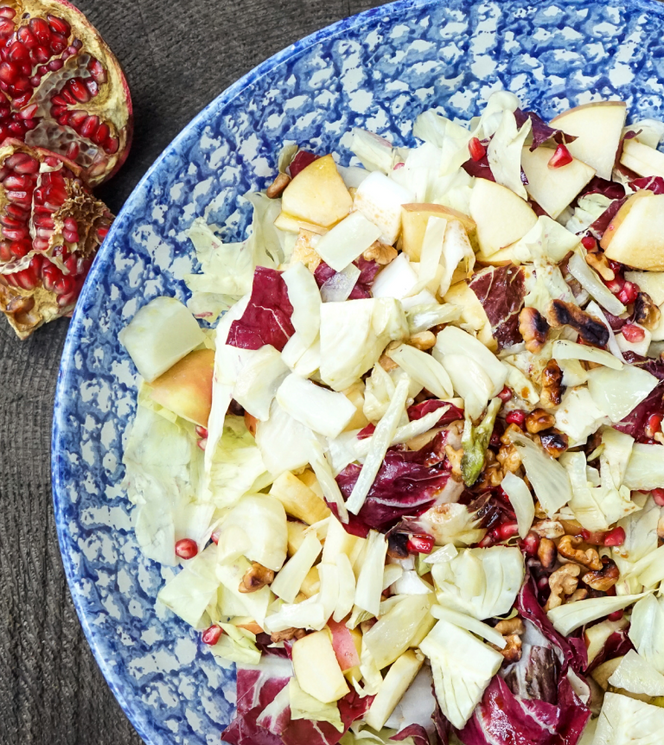 Radicchio with Apple & Roasted Fennel
Crispy apple and tender roasted fennel provide the sweet to balance radicchio's slightly bitter bite.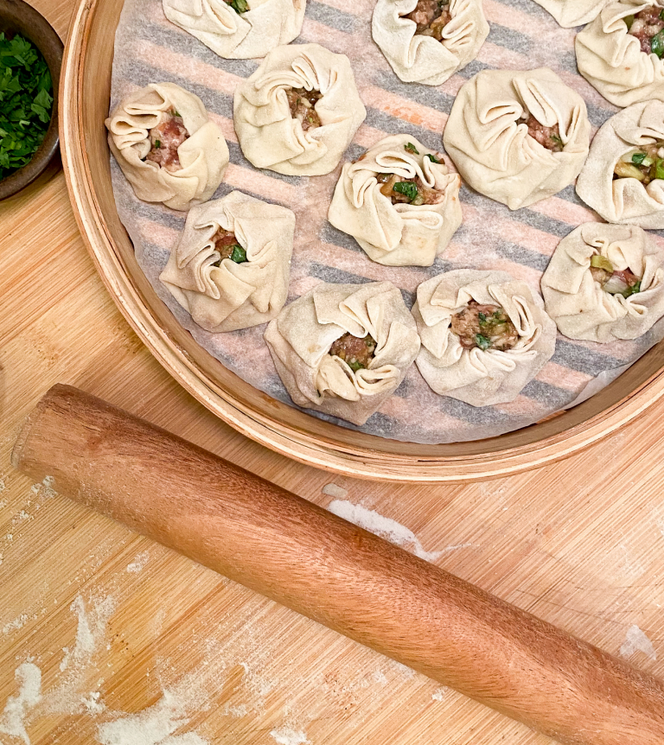 Pork Shumai
These classic dim sum dumplings provide a taste of Portland's old Chinatown.