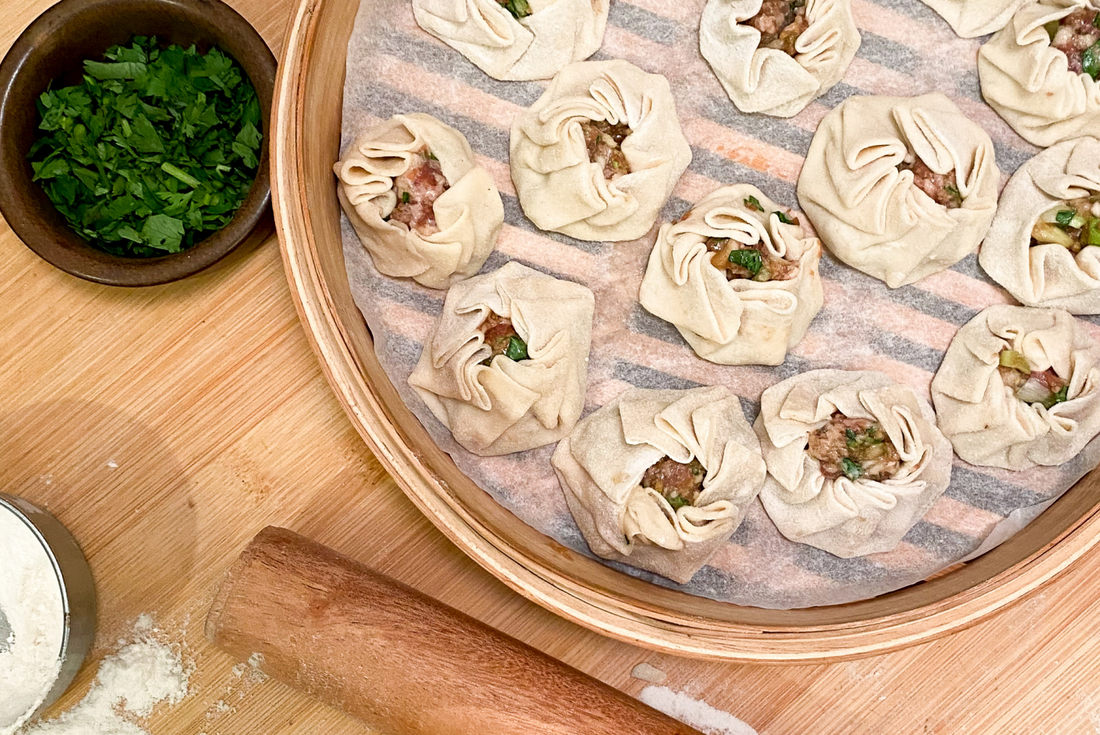 Pork Shumai
1 hour prep
15 minutes active cooking
1 hour + 15 minutes total
I worked in downtown Portland in an earlier life, and at least once every month I'd eat dim sum at Fong Chong.
The combination grocery and restaurant has been closed for years, but I can still taste the shrimp-filled dumplings called Har gow, see the red-cooked ducks hanging over the cash register, and hear the click as my server used scissors to cut the dumplings into pieces I could manage with chopsticks. My friend Kate has a dumpling recipe that, while relying on non-traditional ingredients, hits a lot of similar flavors, and they remind me of the ones I used to eat at Fong Chong.
What You'll Need
Ingredients
For the shopping list
2 cups of all purpose flour
3/4 cup of hot tap water
1 pound of ground pork
1 teaspoon of sesame oil
1 tablespoon of rice vinegar
2 teaspoons of soy sauce
1-2 cloves of garlic, minced
1 bunch of bok choy, small dice, about 3/4 cup
1 spring onion, small dice, about 1/4 cup (or scallions or any onion you've got)
Equipment
From the kitchen
1 Bamboo Steamer
1 Rolling Pin
2 Mixing Bowl
1 Chef's Knife
1 Cutting Board
Measuring Cups
Measuring Spoons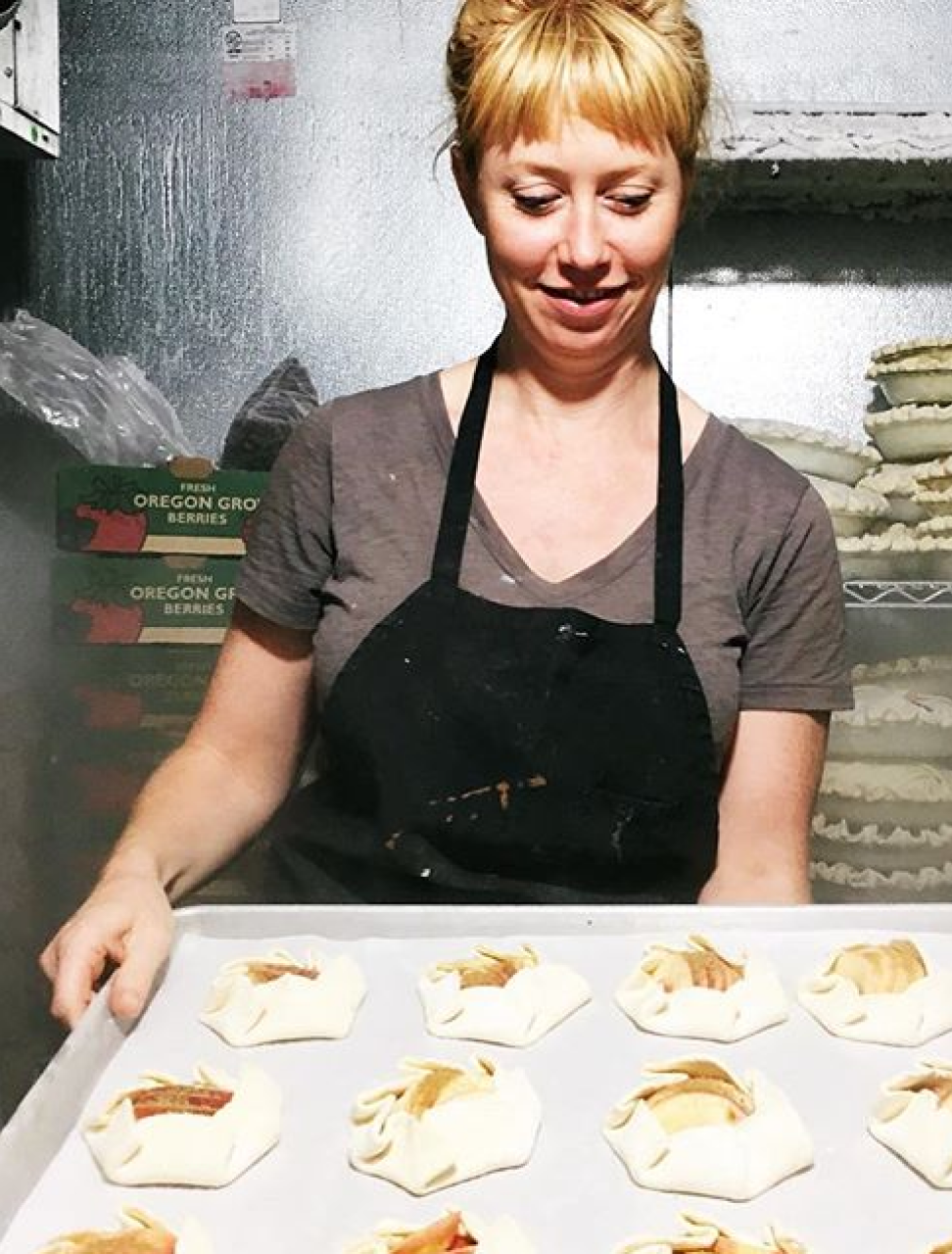 Kate McMillen is famous for making pie at Lauretta Jean's...
but her cooking talents extend far beyond flaky fruit-filled pastry. I'm thrilled that as our first contributing chef, Kate offers this recipe inspired by the thousand-year old cuisine of China.
What you'll have to do
Step 1
Make the dough for shumai wrappers
Whisk together 2 cups flour and a pinch of salt. Stir in 3/4 cup of the hottest tap water you have. When dough in unified, knead the dough for about 3 minutes until the dough is smooth and elastic and is not sticky.

Wrap the dough tightly in plastic wrap and let it sit for 30 minutes to evenly hydrate and relax the dough.

While the dough is resting, start making your filling.
Step 2
To make the filling
Combine all the Shumai filling ingredients - 1lb ground pork, 1 tablespoon rice vinegar, 1 tablespoon Shio Koji, 2 tablespoons soy sauce, 1 teaspoon sesame oil, 1-2 cloves minced garlic, 1 teaspoon ground ginger and 3/4 cup of chopped bok choy. Mix completely, but take care not to overmix.

At this point, you could take a small pinch of the filling and brown it in a saute pan to test for seasoning - make adjustments as needed.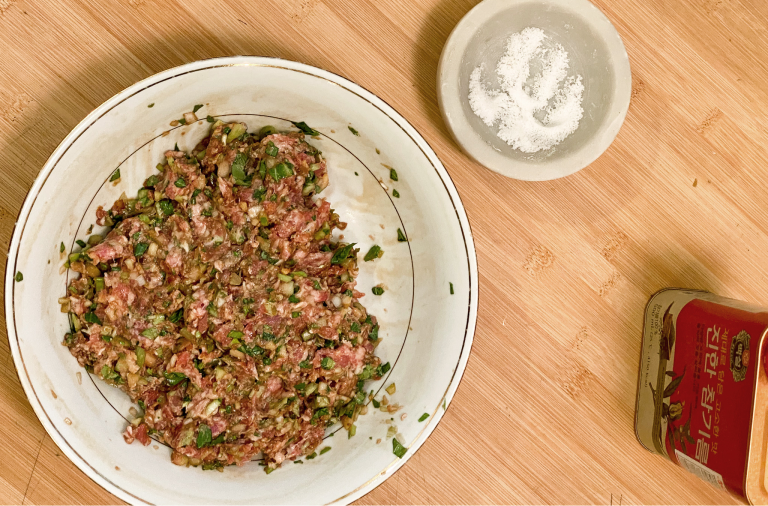 Step 3
Rolling out the wrappers
Now that your filling is made, return your resting dough. Unwrap the dough and divide it into 30 pieces.

Roll each piece into 3 1/2" - 4" circles. Stack the dough and cover with a towel until ready to use. Use a bit of AP flour to roll in if it is sticky. You should roll out the dough and use it right away.
Step 4
Forming the Shumai
When you are ready to form your Shumai, set up a work station with the filling, a small bowl with an egg white or water, a pastry brush, your wrappers covered with a damp towel, and a tray to put your finished Shumai.
Step 5
Take out three or four wrappers at a time, brush the edge of the pastry with the egg white or water, place about 1T of filling in the center. Working at 12:00 on a clock, pull up the dough toward the filling, take a section of dough from 1:00 and make a pleat over your index finger. Continue working, turning the dough counter-clockwise, grabbing at 1:00 and pleating toward 12:00 until you have folded all the dough. You'll have a little mound of filling poking out the top. Keep your formed Shumai cover with a damp towel.
Step 6
Cooking the Shumai
At this point you could freeze the Shumai to steam later or they can go straight to the bamboo steamer basket.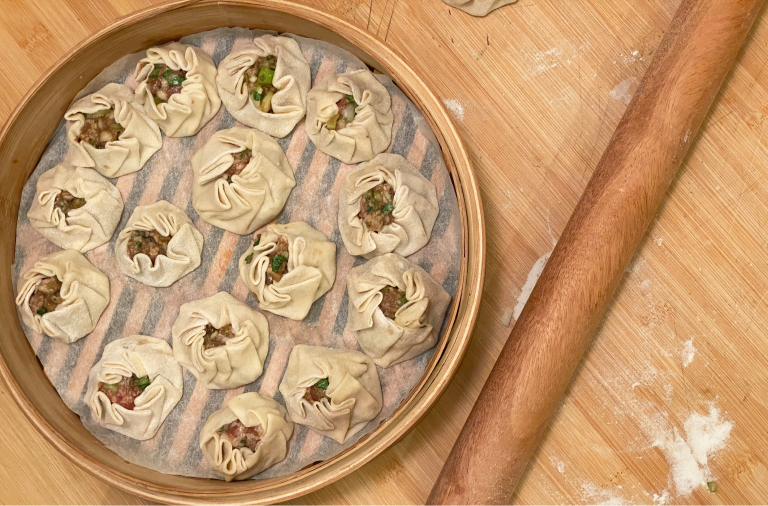 Step 7
Line the bottom of the basket with parchment, arrange Shumai in a single layer, cover with the lid and steam over water for 4-5 minutes. Arrange on a serving plate & sprinkle with minced cilantro if you have some. Serve with dumpling sauce for dipping.
Shop this recipe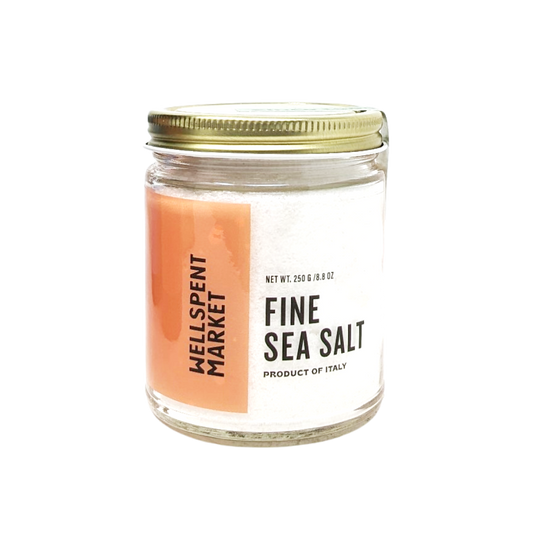 Salt, Herbs, & Spices
Vendor:
Gucciardo Vincenzo
Trapani - Sicily
Sale price
$7
Regular price
Unit price
per
Out of stock
Sauces & Condiments
Vendor:
Hanamaruki
Nagano - Japan
Sale price
$10
Regular price
Unit price
per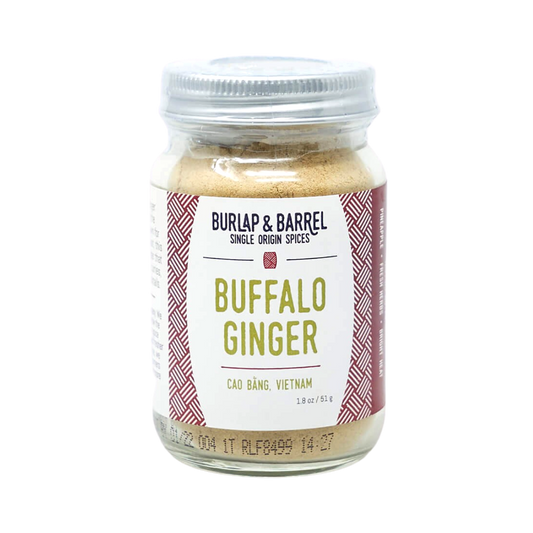 Salt, Herbs, & Spices
Vendor:
Burlap & Barrel
Cao Bằng - Vietnam
Sale price
$10
Regular price
Unit price
per
More recipes
Miso & Mango Red Cabbage Salad
Adapted from Jenné Claiborne's Sweet Potato Soul, this salad is sweet, spicy, and full of umami.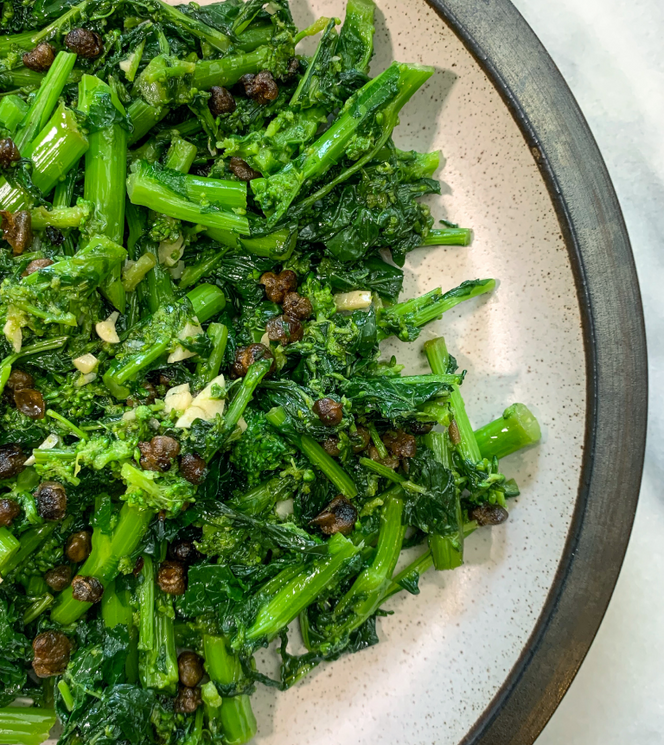 Umami Rapini with Capers
Rapini, aka broccoli raab, gets an extra hit of savory goodness with a shot of fish sauce.