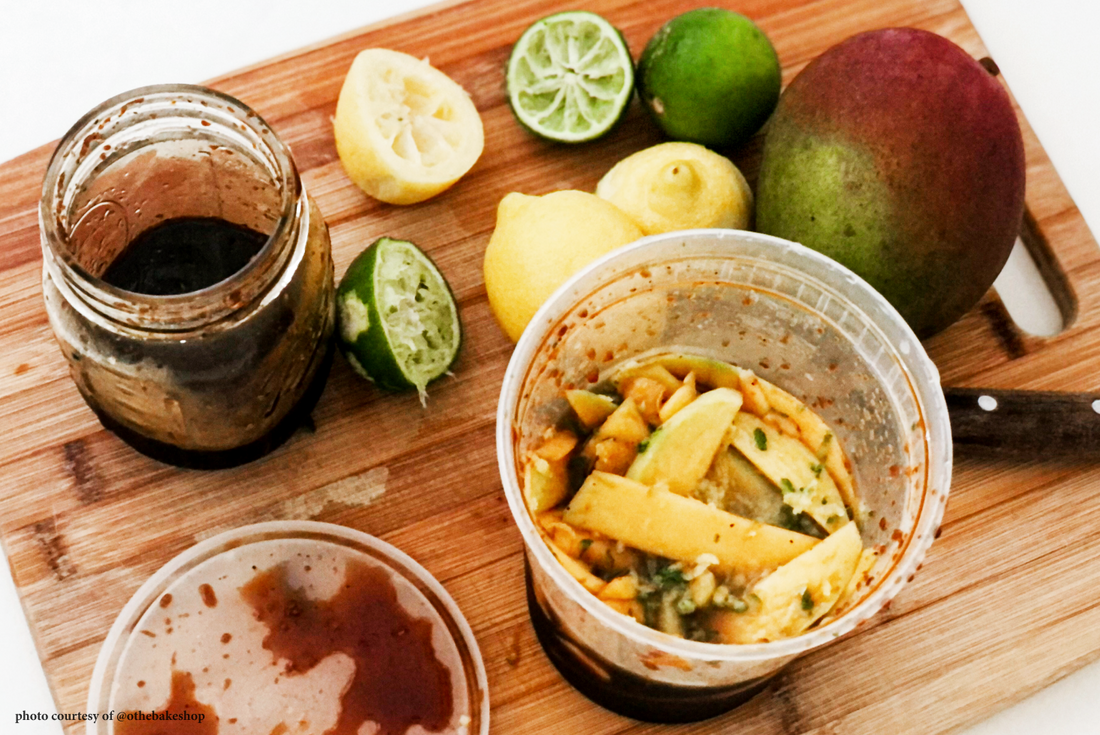 Green Mango & Soy Sauce
30 minutes prep
rest for 4 hours - overnight
30 minutes + 4 hours (rest) total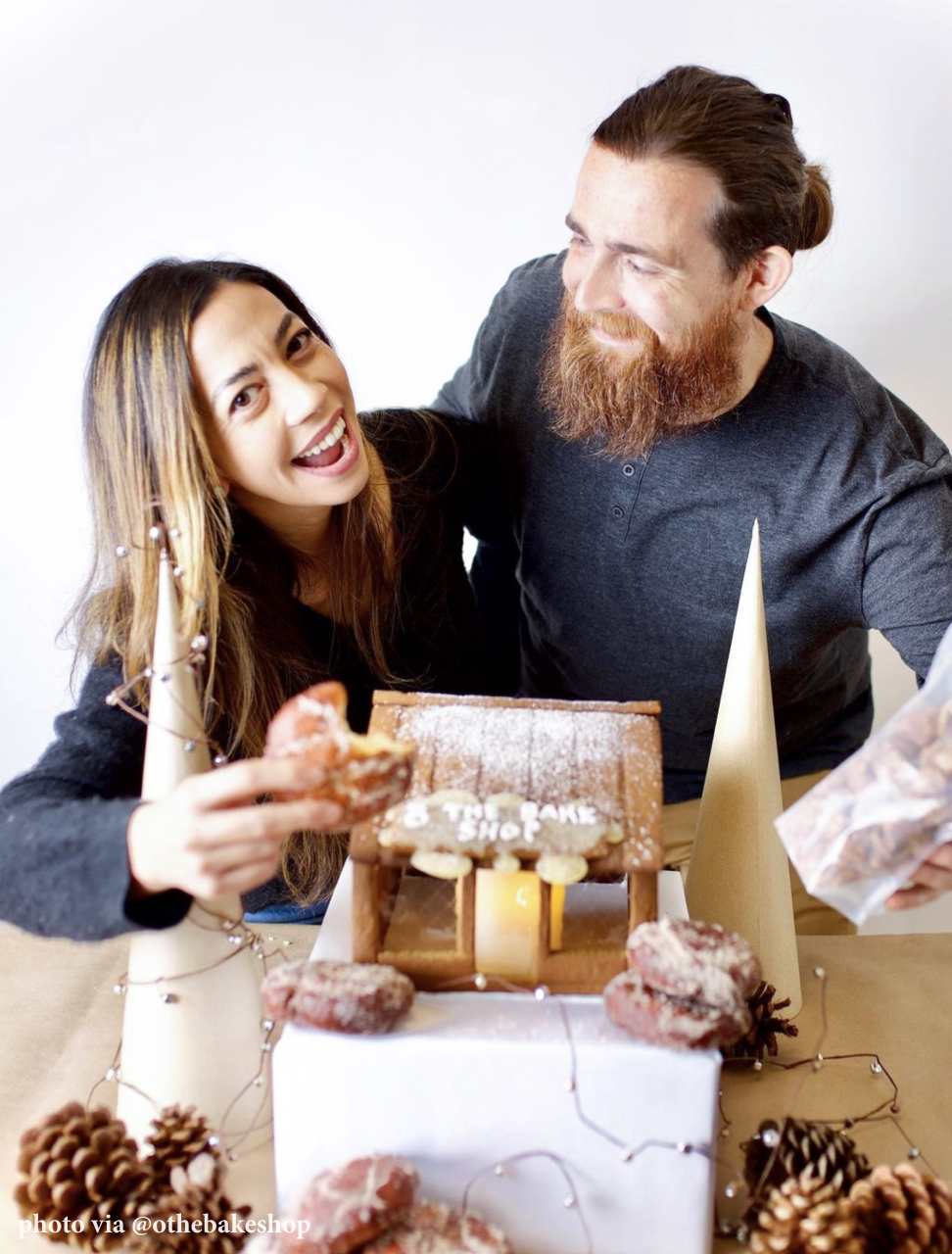 One of the best ways to share and experience different cultures is through food.
It's easy, approachable and (hopefully!) delicious. Food can be a bridge that helps break barriers, fill in gaps, and help us get to know one another a little better. After all, everyone has to eat, so why not treat snack time as a way to connect with others!

Growing up on the north shore of Oahu, beach snacks were life, and my fondest memories involve dipping my salt-water-sandy hand into a container of homemade Green Mango & Soy Sauce. Hurriedly prepared the night before to get as much fridge-time as possible, Green Mango & Soy Sauce was a staple in the cooler for beach day. Other typical beach fare included juice, dried fruit, iso peanuts, musubis, and the more popular pickled mango (made with Li Hing Mui). Green Mango and Soy Sauce seems to never get the same attention as its punchy red sibling, but we love it, and we even make a mango and soy sauce mochi crunch. It's a delightful combination of flavors perfect for the nice weather hovering around the corner, so let's give this refreshingly simple dish its time in the sun (salt-water-sandy hands optional).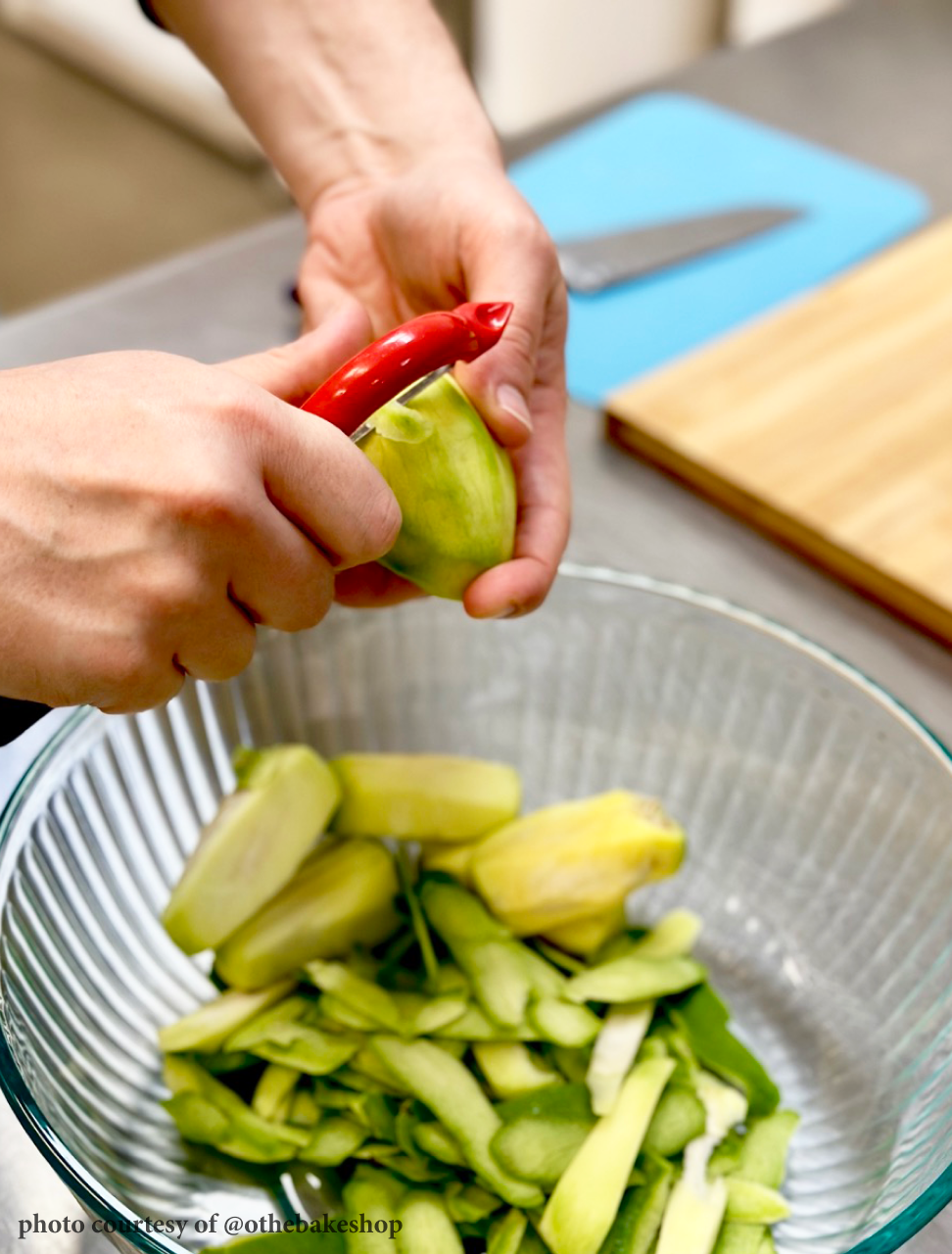 What's great about this recipe is how easy and customizable it can be, it doesn't involve any cooking, and there's an endless variety of flavors to add or omit. The marinade can be as simple as soy sauce, sugar, and pepper, or as complex as you like; the beauty lies in both its simplicity and potential for customization. Plus, the only real time investment is the hands-off (but oh so important!) soak time in the fridge. We like using green, unripe mangos because of their snap, but if you prefer more ripe mangos, that works too (just not too ripe).

In Hawaii this dish is referred to as "Mango and Shoyu." Shoyu refers specifically to Japanese-style soy sauces, but in this recipe we prefer using tamari. Shoyu contains wheat, whereas tamari is gluten-free; so by using tamari means we ensure our wheat-intolerant friends can also enjoy this dish. That said, you can use whatever variety of soy sauce that you like best.

When you are done devouring your mango, don't throw the sauce out. It's great as a marinade or drizzled over rice. We've even used it as a glaze for spam musubi.
~ Cyndi Reynolds & Chris Heitzman, Owners of Ōrwaiian
What You'll Need
Ingredients
For the shopping list
4 medium or 6 small green mangos
2 cups of tamari soy sauce
1/4 cup of rice vinegar
1/4 cup of mirin
juice & zest from 1 lime
juice & zest from 1 lemon
1 tablespoon of fresh ginger, grated
1 teaspoon of black pepper, ground
1/2 teaspoon of cloves, ground
1/4 teaspoon of caraway seeds, ground
Equipment
From the kitchen
vegetable peeler
chef's knife
cutting board
mixing bowls
zester or grater
measuring cups
measuring spoons
whisk
What you'll have to do
VERY IMPORTANT: Taste as you go!

Step 1 — Wash, peel, and slice mangos. Slice the mangos into pieces resembling somewhere between fries and wedges. Put in a bowl and set aside.

Step 2 — In a separate bowl, mix 2 cups tamari soy sauce, 1/4 cup rice vinegar, and 1/4 cup mirin. Give it a good mix!
Step 3 — To the same sauce bowl, add lime juice and its zest, along with the lemon juice and its zest. Give it another good mix!

Step 4 — To the same sauce bowl, add 1 tablespoon fresh grated ginger, 1 teaspoon ground black peppercorn, 1/2 teaspoon ground cloves and 1/4 teaspoon ground caraway seeds. Mix well to fully incorporate.
Step 5 — Pour sauce mixture over mango to soak. Cover bowl and let marinate in the fridge for at least 4 hours to overnight. It's better the longer it marinates.
Recipe courtesy of Ōrwaiian
Images by @othebakeshop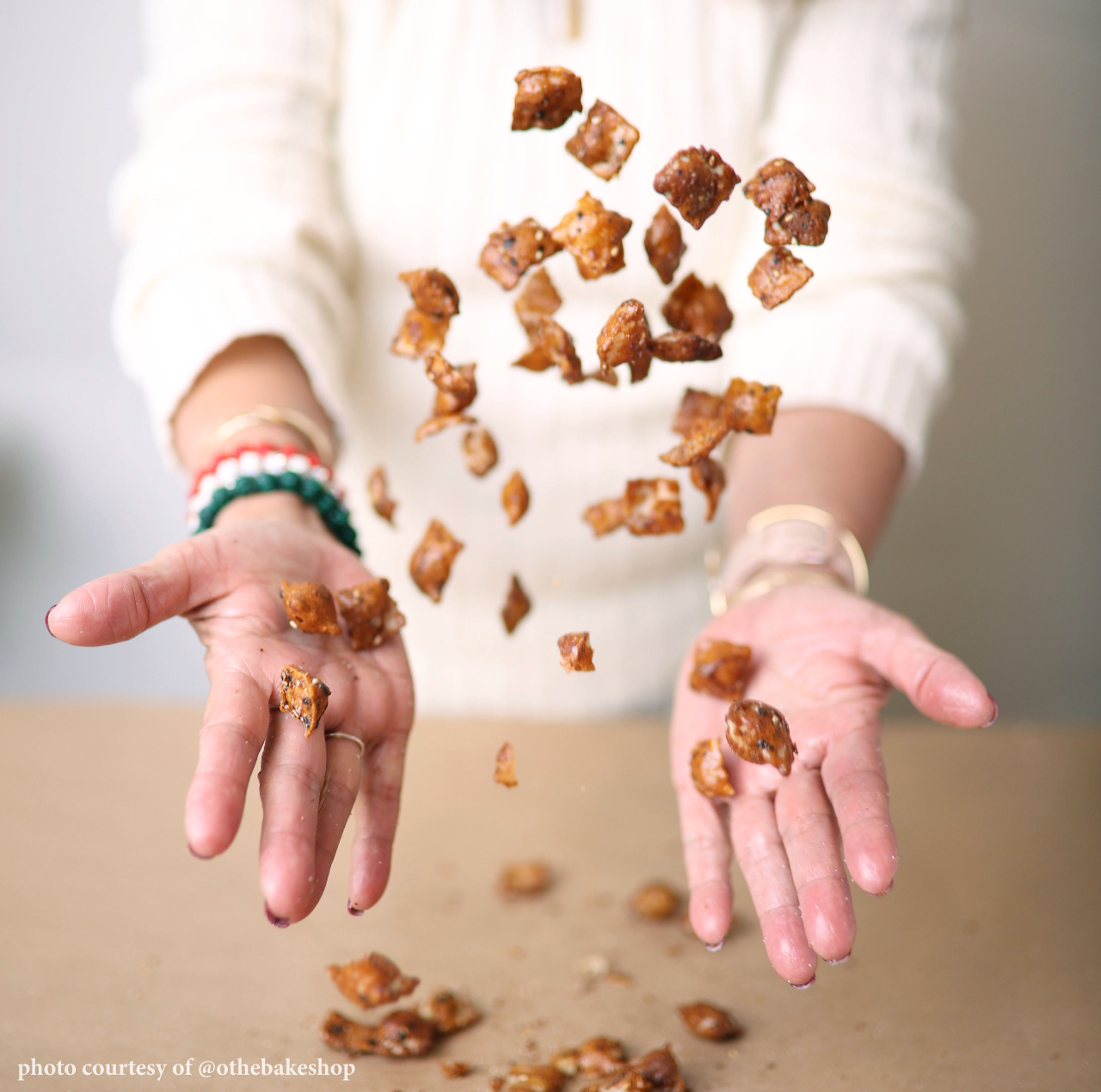 Ōrwaiian
For Cyndi and Chris, the journey to bakery ownership started an ocean away. After moving from Hawaii to Oregon as a kid, Cyndi longed for the flavors of home, and together she and Chris spent years perfecting family recipes.
Read more
More recipes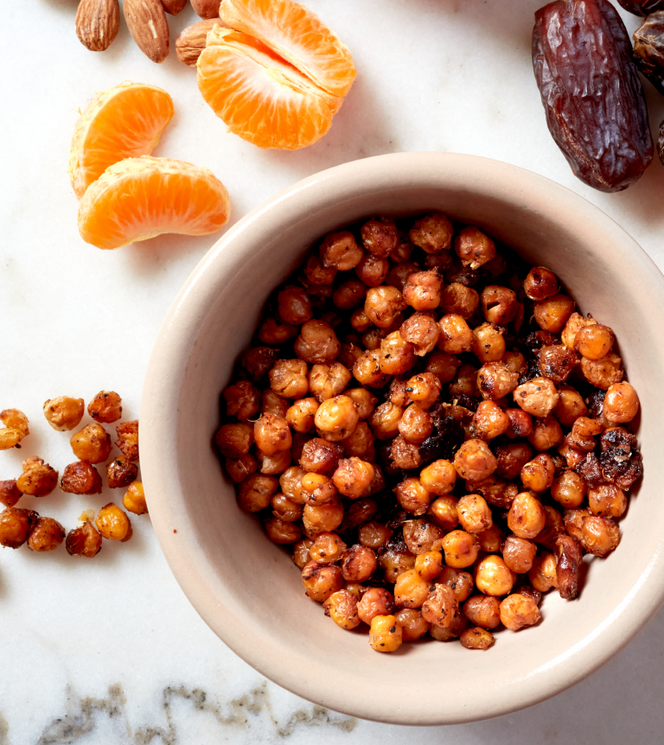 Crunchy Chile-Roasted Chickpeas from Arabiyya
Hospitality is an important part of Arab culture, and having snacks like these crunchy chickpeas on hand to feed guests makes it easy to be a good host.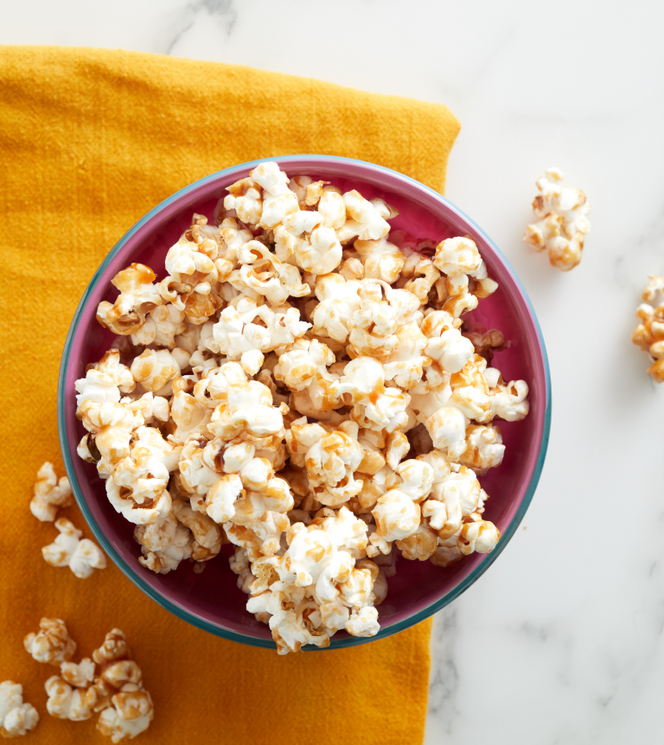 Honey Popcorn
A childhood favorite updated for modern times, this salty/sweet popcorn is a movie-night hit.