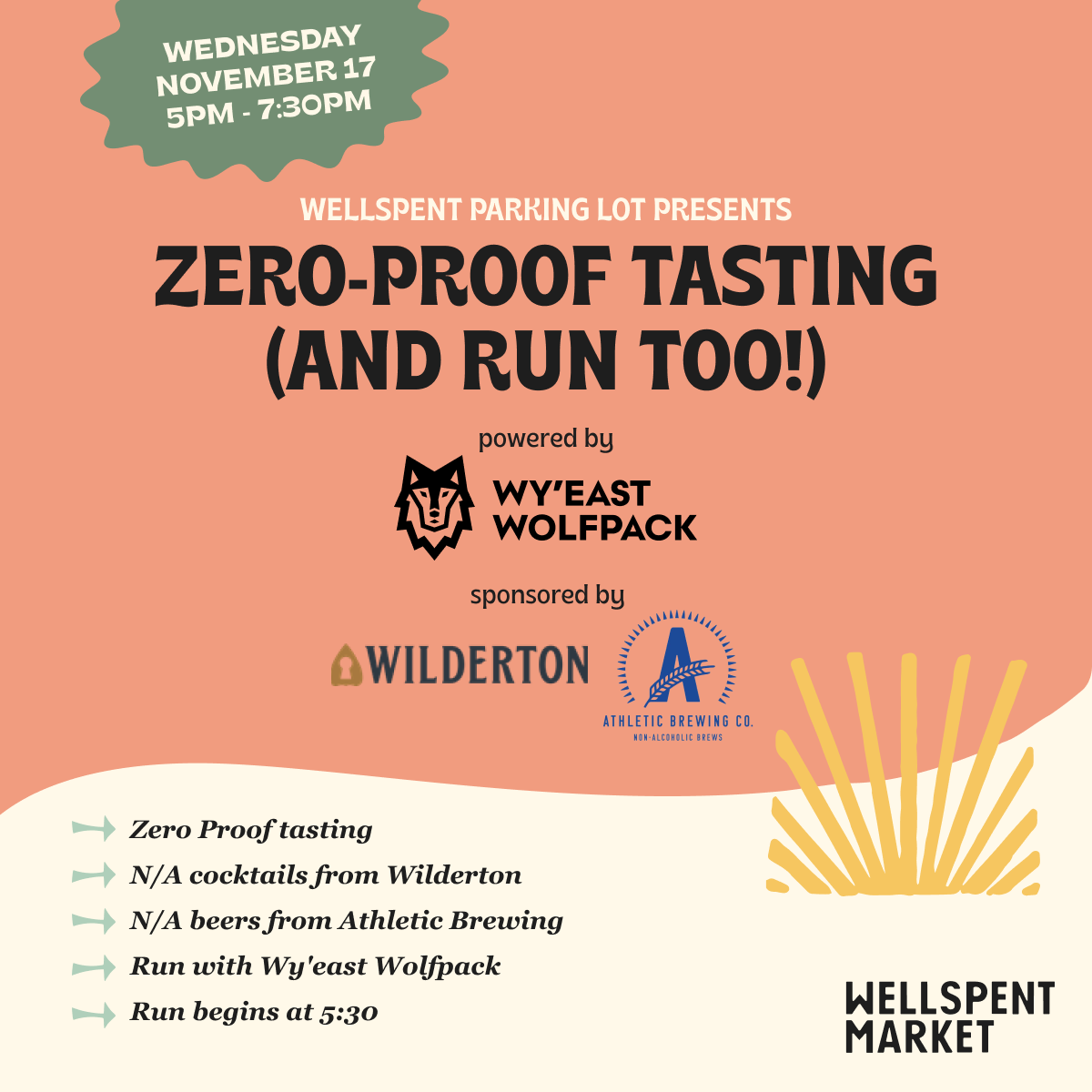 Zero-Proof Tasting (And Run Too!)
November 17, 2021
5pm to 7:30pm
Wellspent Parking Lot
935 NE Couch St. Portland, OR 97232

Run with the Wolfpack and warm up in our famous parking lot! Wy'east Wolfpack will take runners of all abilities on a loop that starts and ends at Wellspent Market, where we'll refuel you with a host of non-alcoholic beverages from Athletic Brewing and Wildterton along with delicious snacks from local chefs.

The run begins at 5:30pm.
All photos by @wyeastwolfpack, @twistandtailor via @wilderton_free, @athleticbrewing