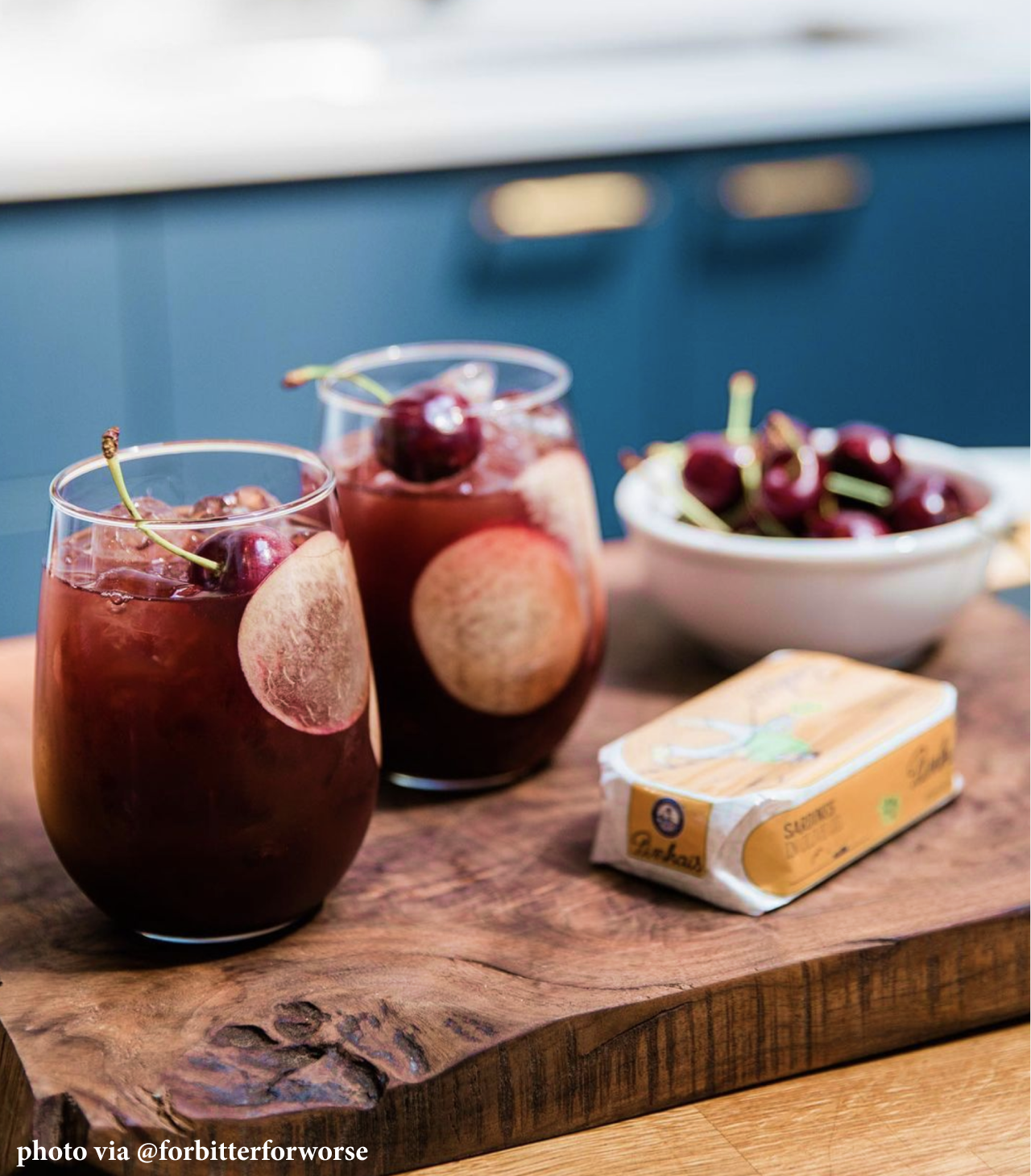 Zero Proof Cocktail Tasting with For Bitter, For Worse and Orasella Cherries
Friday, July 22, 2022
5pm - 7pm
935 NE Couch St. Portland, OR 97232
Join us at the shop this Friday evening for an NA cocktail tasting hosted by For Bitter For Worse and Orasella Cherries!
FBFW makes some of our favorite non-alcoholic cocktails, and founder Shelley Elkovich will be on hand pouring samples of creative NA cocktails.

Orasella, our favorite cocktail cherries, are less sweet and syrupy than others, and are made in Seattle from 100% Washington state fruit. Meet founder Anne SanGiovanni and learn all about what makes Orasella the perfect garnish for cocktails, desserts, and more.

It all goes down at the Vermouth Bar from 5-7pm on Friday July 22nd, so swing by after work and hang with us!