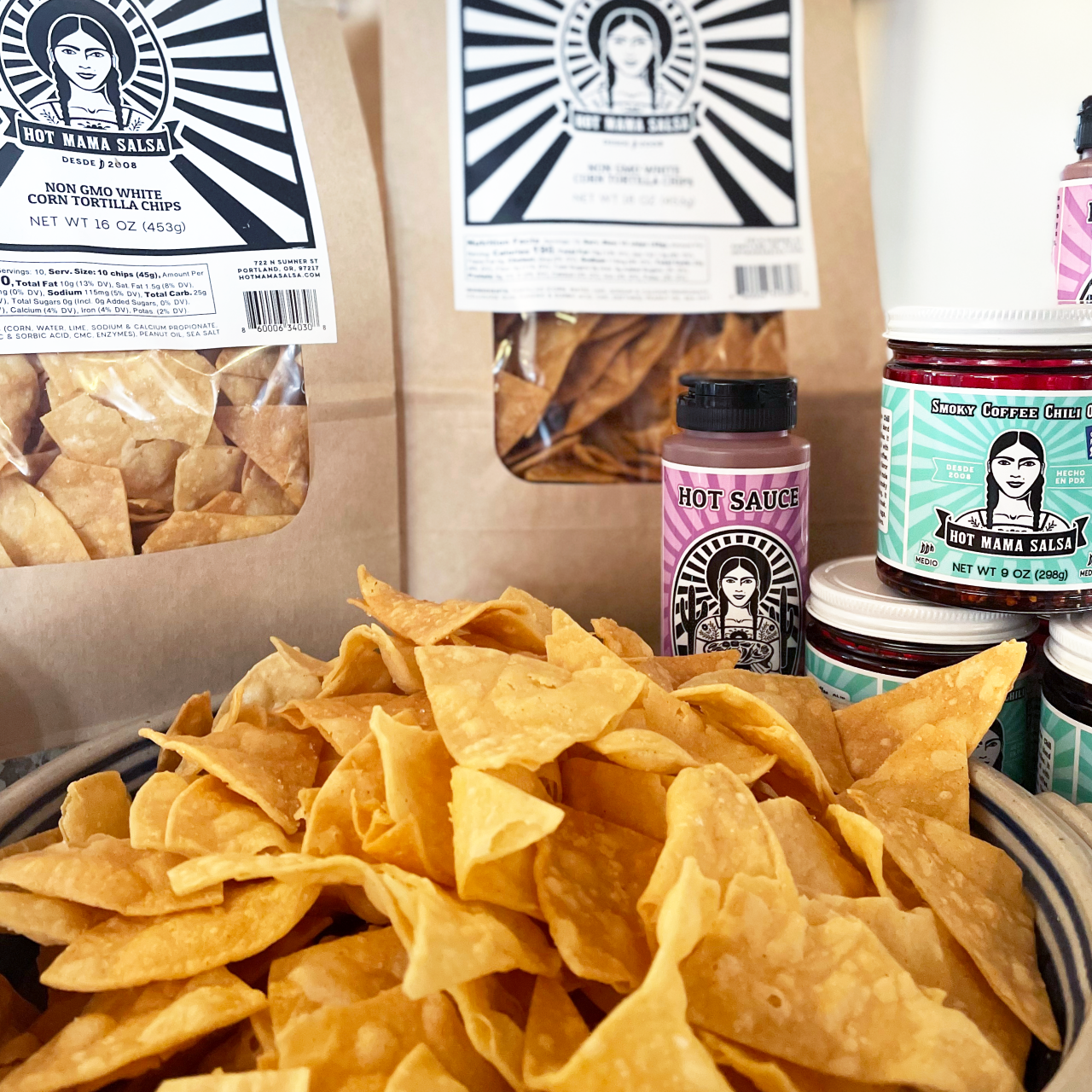 Hot Mama Salsa Tasting
Saturday, April 8th, 2023
1pm - 3pm
935 NE Couch St. Portland, OR 97232

Good Food Award winner Nikki Guerrero makes our very favorite tortilla chips, salsas, fermented hot sauces, and chili oils. Her brand Hot Mama Salsa uses recipes handed down to her by her grandmother crafted with heirloom chili peppers grown on Sauvie Island, and still make all of their products by hand. Swing by the shop on Saturday from 1-3pm to get a taste of these great products, and keep your eyes peeled for more tastings this month.