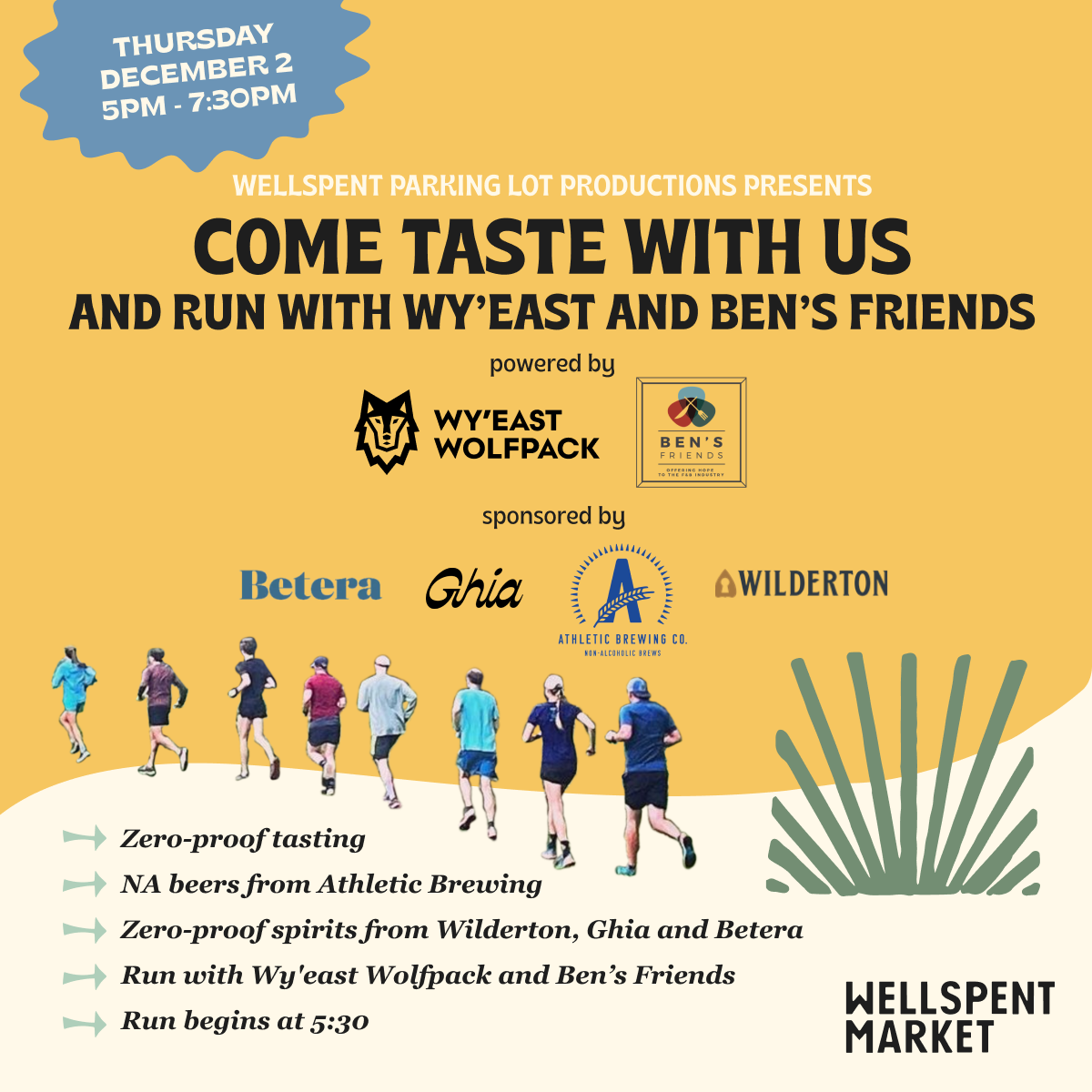 Come Taste with Us (And Run with Wy'east and Ben's Friends)
December 2, 2021
5pm to 7:30pm
Wellspent Parking Lot
935 NE Couch St. Portland, OR 97232

Our recent evening jog across the river was such a success that we're doing it again! Join us Thursday December 2nd for a run hosted by Wy'East Wolfpack and Ben's Friends, a sober community of folks that work in the service industries. After the run, we'll light up the bonfires and break out the bar for a dynamic tasting of our favorite NA beverages. If you haven't heard, non-alcoholic drinks have come a LONG way in the last few years (hold the sparkling apple juice please), and we're excited to be partnering with Athletic Brewing, Wilderton, Ghia, and Betera to show you just how delicious an alcohol-free evening can be. Whether your drink of choice is an ice-cold IPA or a complex bitter aperitif, we'll have you covered. And if you're not a runner and are just curious about the drinks, that's cool too: this event is for everybody! See you there!