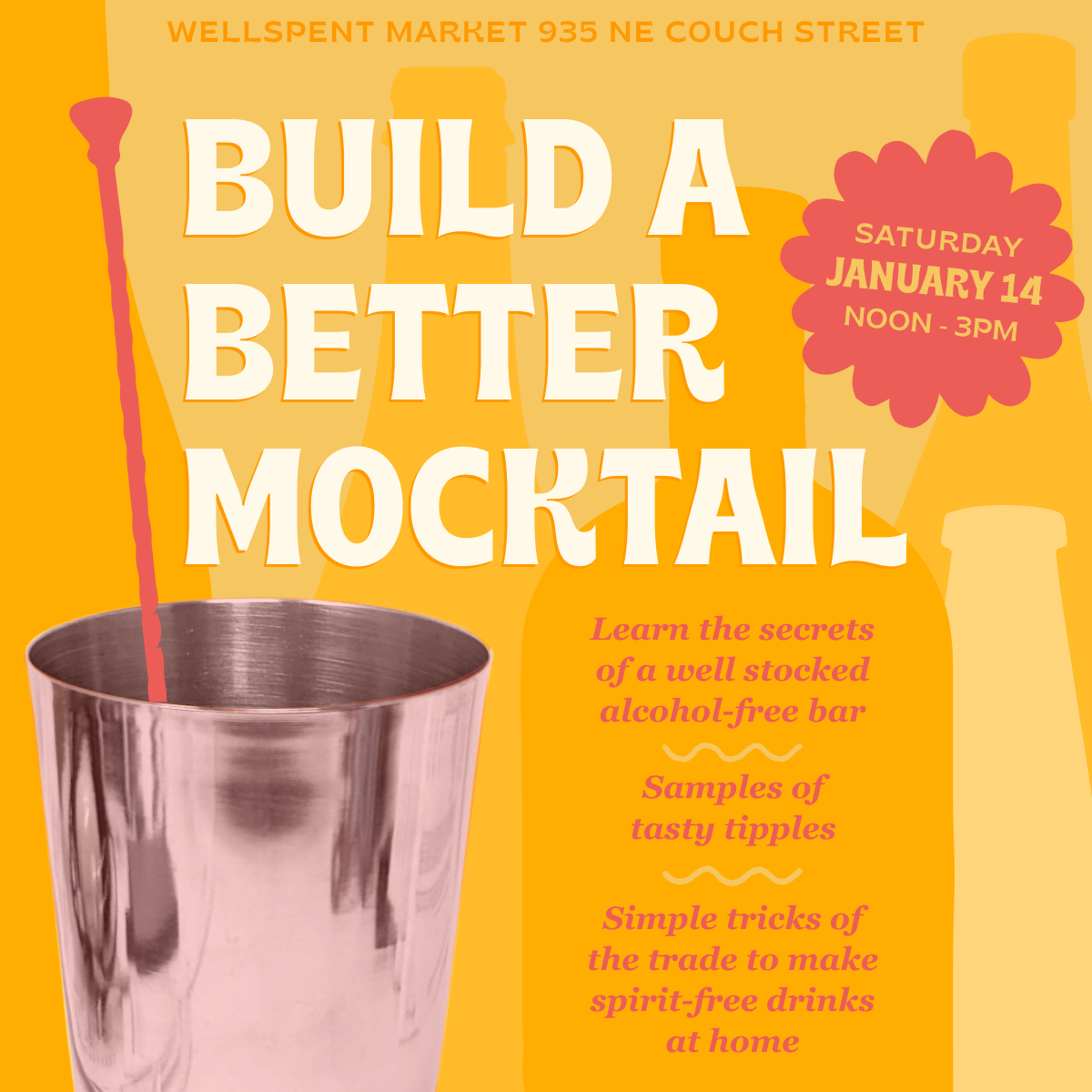 Build a Better Mocktail!
Saturday, January 14th, 2023
Noon - 3pm
935 NE Couch St. Portland, OR 97232

People ask us all the time: how do I make a tasty NA Cocktail? Well, pop into the shop on Saturday, January 14th from noon-3pm and we'll teach you the secrets of a well stocked alcohol-free bar. We'll offer samples of tasty tipples, divulge some simple tricks of the trade, and show you everything you need to make delicious spirit-free drinks at home (it's easier than you think!). We've got the equipment, we've got the ingredients, and we've got the know-how, so come see us for a little inspiration!