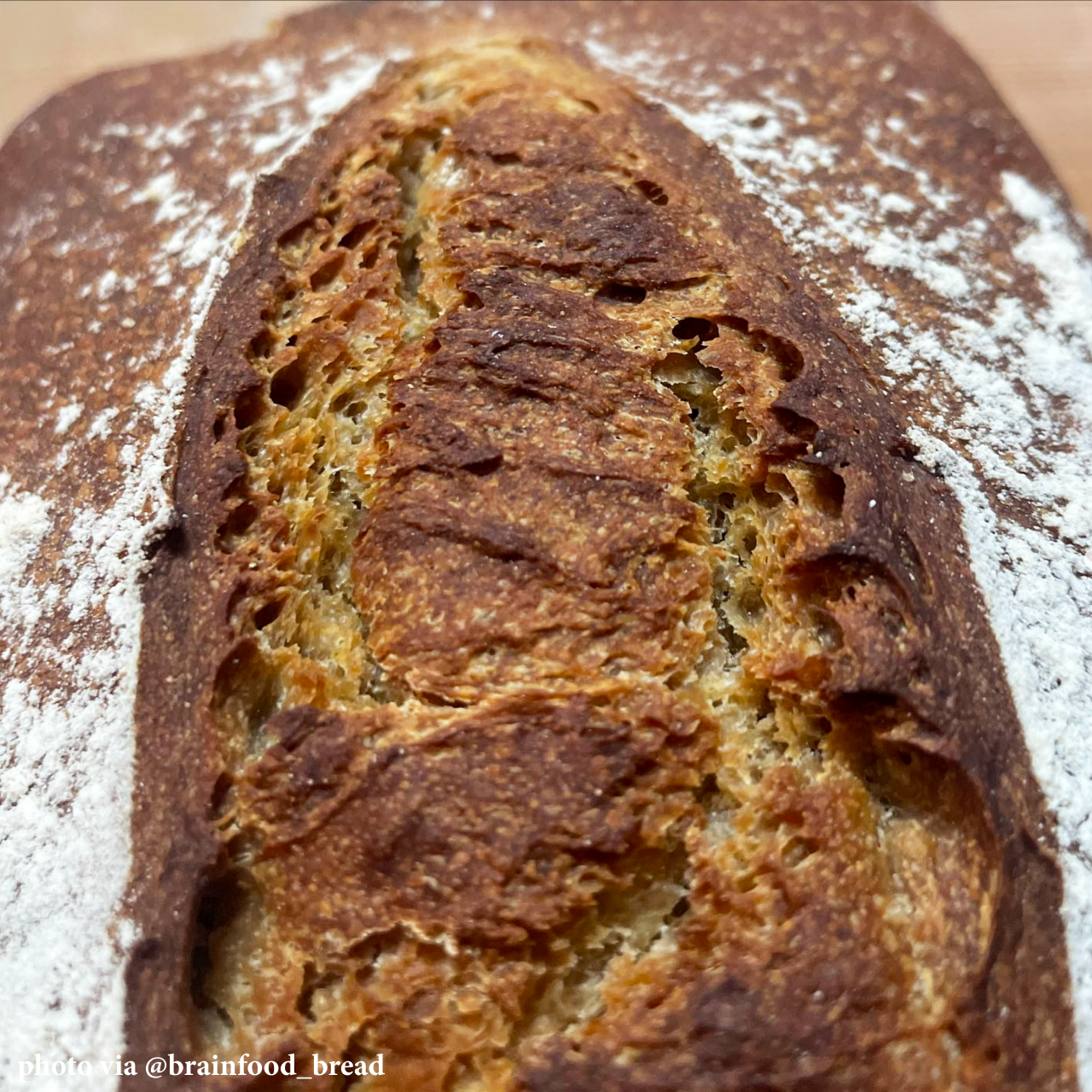 Bread Head
Friday, November 18, 2022
4pm - 6pm
935 NE Couch St. Portland, OR 97232

Bread! Soup! Join us in the shop on Friday November 18th from 4-6pm to break bread with Brainfood, a homebaking sourdough bread project from our friend Tyler Johnston. Inspiration struck Tyler as he was reading local author Joanthan Kaufmann's (very highly recommended!) "Hippie Food: How back-to-the-Landers, Longhairs, and Revolutionaries Changed the Way Eat." In the years since baking that first loaf, Tyler has evolved Brainfood into a multidisciplinary psychedelic project encompassing pop-ups, art installations, and a bread subscription service, with an art and food 'zine on the way. Additionally, Wellspent founder Jim Dixon will be on hand with a pot of soup to share, and the vermouth spritzes will be flowing, so come warm up with us on a chilly November evening.