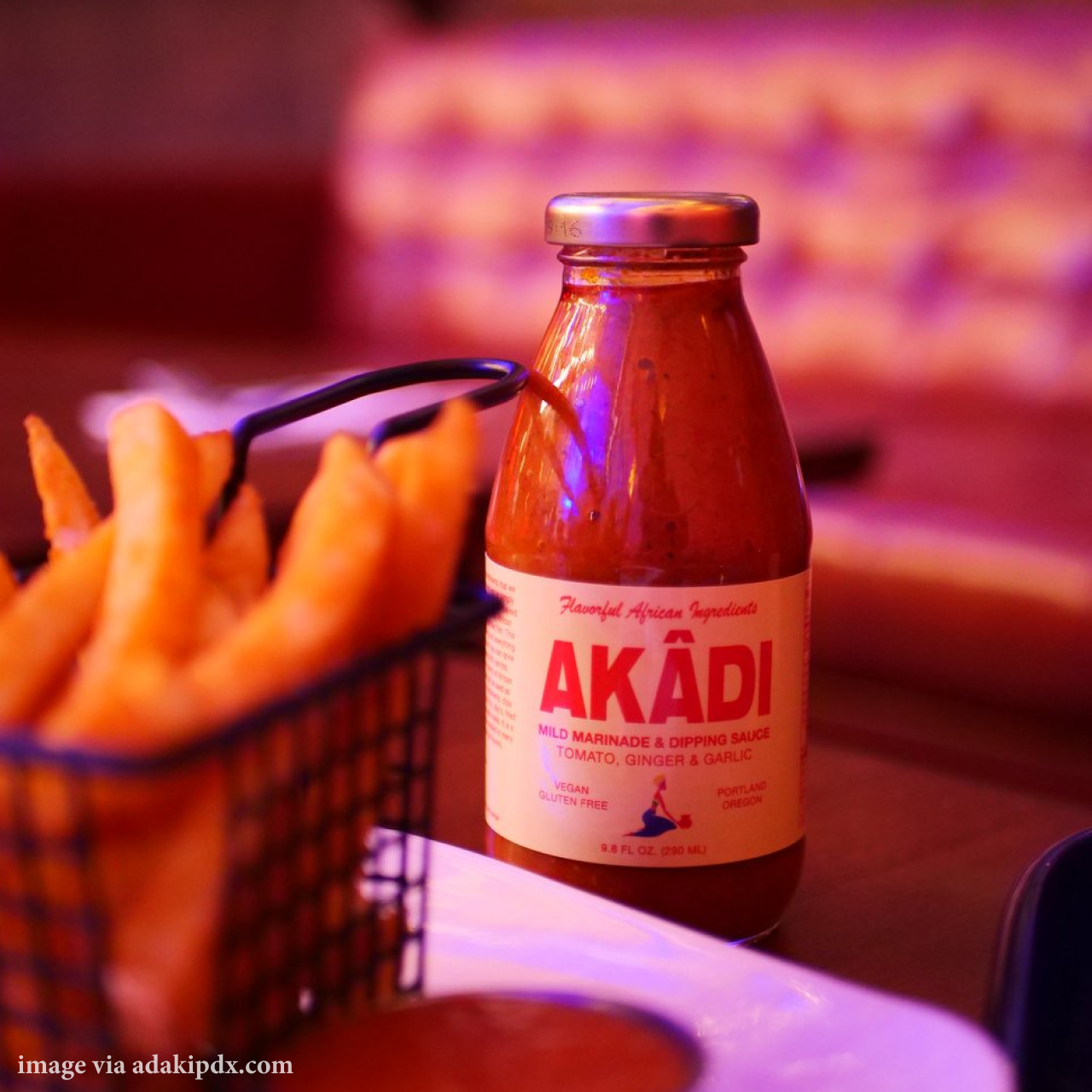 Akadi Tasting
Saturday, February 25th, 2023
1pm - 3pm
935 NE Couch St. Portland, OR 97232

We're excited to host our friends from Akadi here in the shop THIS SATURDAY from 1-3pm. This is your chance to taste the magical, mystical Akadi Sauce, a richly spiced, all-purpose tomatoey sauce/marinade/stew base. Seriously, this stuff is so good, and so versatile, so if you're not familiar with West African flavors, come see what all the hype is about!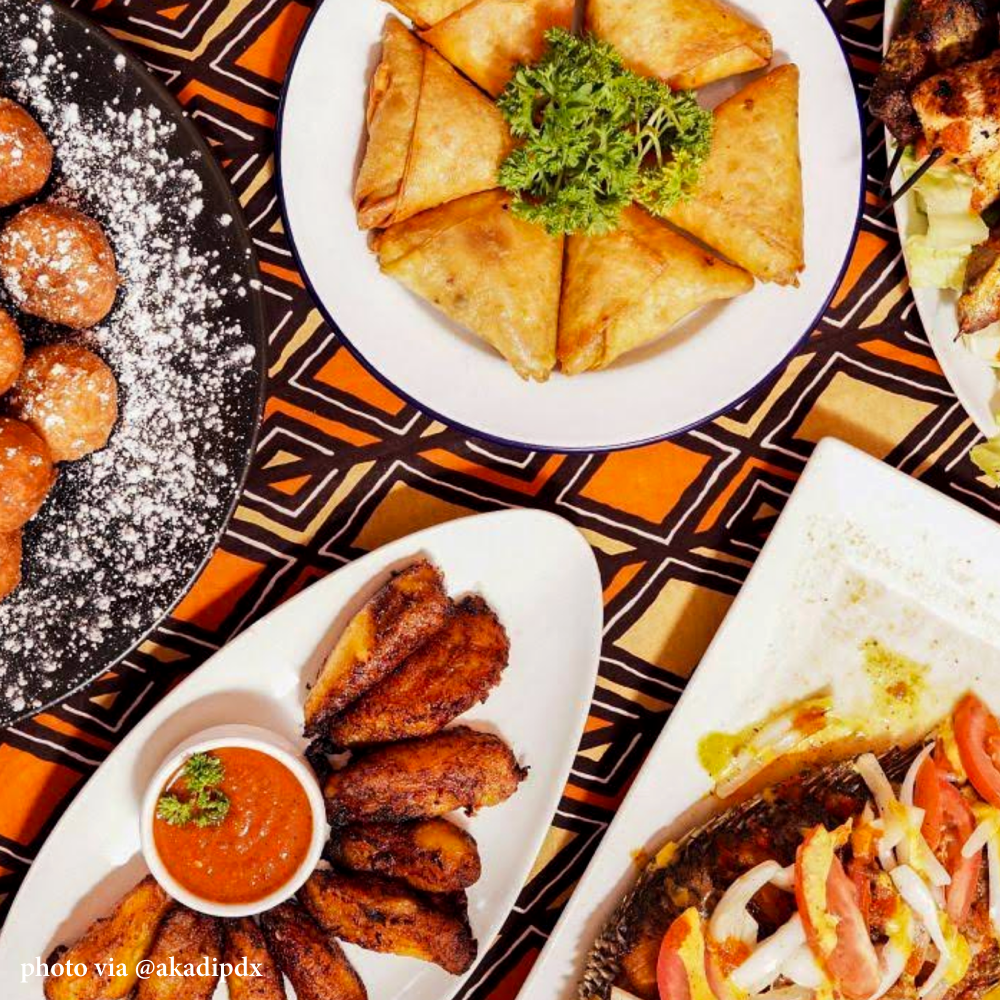 Akadi
Fatou Ouattara came to Portland from Bouaké, Cote D'Ivoire and opened her restaurant Akadi in 2018. Her flavorful sauces reflect her time cooking with grandmother.
Check it out