One of our boys moved to New Orleans after law school to work as a public defender. We loved the city after our first visit and have been going regularly for nearly 15 years, especially now that we can hang with the grandchildren. These are some of our favorite things about the "city that care forgot."
Second Lines
Probably our favorite activity, second lines are the annual celebration of the city's Social Aid and Pleasure Clubs. These mutual aid societies, around for more than 100 years, formed to provide assistance to the poor and mostly black citizens. The clubs hold their second line parades most Sundays through the year (except during Carnival and the heat of summer). Brass bands, fancy outfits, and great footwork combine with mobile drink vendors and hourly stops for food and rest to make for a great afternoon.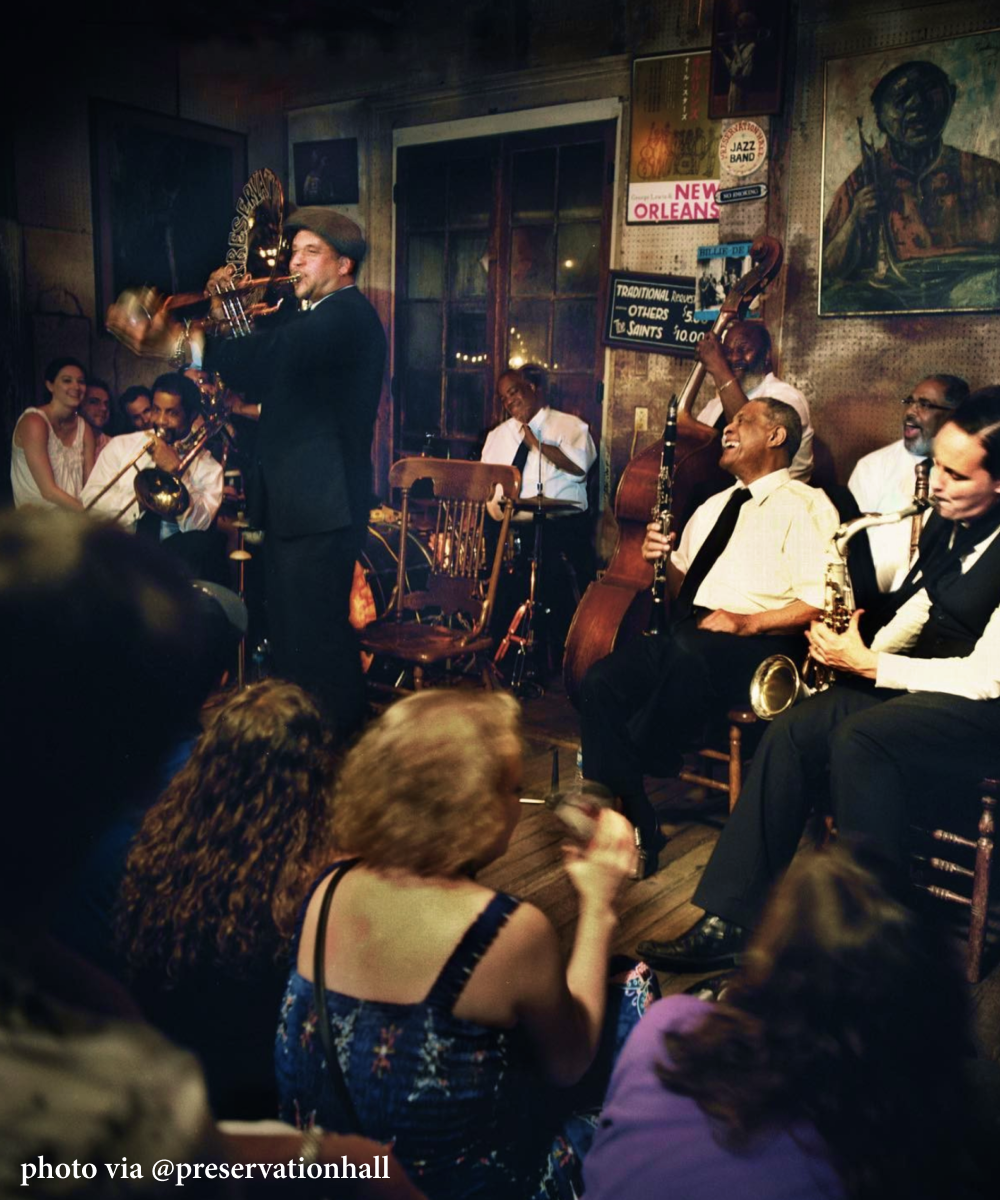 Music
The birthplace of jazz might be the only place in America where kids think it's cool to play the trombone. From the classic Preservation Hall Jazz Band to Rebirth's weekly gig at the Maple Leaf to the Lost Bayou Ramblers playing Cajun-Creole-Punk on the back of trailer in the Krewe of Red Beans parade, the humid air is filled with music. And if you can't make it to a live show, New Orleans' WWOZ plays the city's favorites 24/7.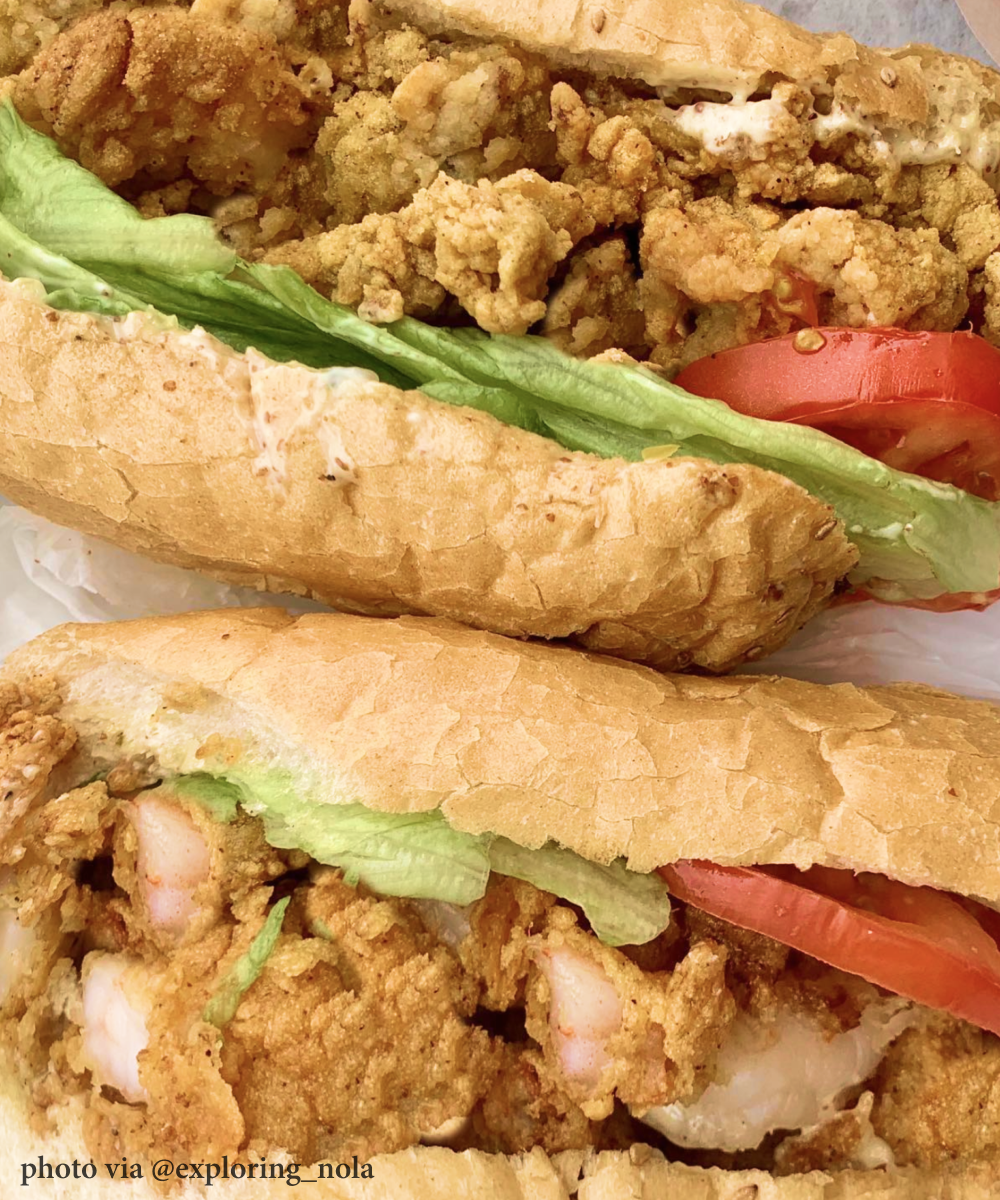 Po'boys
Fried oysters, dripping roast beef, hot sausage, or a bone-in pork chop might fill a split loaf of the local French bread, and ask whoever's behind the counter to "drag it through the garden" to get the sandwich fully dressed with shredded lettuce, sliced tomatoes, and pickles. Hit Verti Mart in the French Quarter, open 24/7, for some of the best.
Cochon Restaurant
Chef Donald Link serves his version of Cajun food at Cochon, and it's always tough to decide what to eat (besides the wood-fired oysters, we always get at least one order). We ate here during our first visit, and while I was telling the kitchen crew how much we liked the food, I mentioned that I sold olive oil. One of them asked me to send some samples, and Cochon became our first New Orleans customer. The adjacent sandwich shop Cochon Butcher offers Cajun-style cured meat, so I can bring home boudin and andouille. And I always get a muffalletta, a much better version than the Central Grocery sandwich, for the trip back to Portland. Pro tip: get it vacuum packed and let it sit for a few hours before you eat it.
Frady's
This classic corner store in the Bywater neighborhood is a short walk from the kids' house, and my first meal in New Orleans is usually a fried oyster po'boy from its tiny kitchen. But I always go back for a plate lunch special, a main and two sides that's enough for a couple of meals.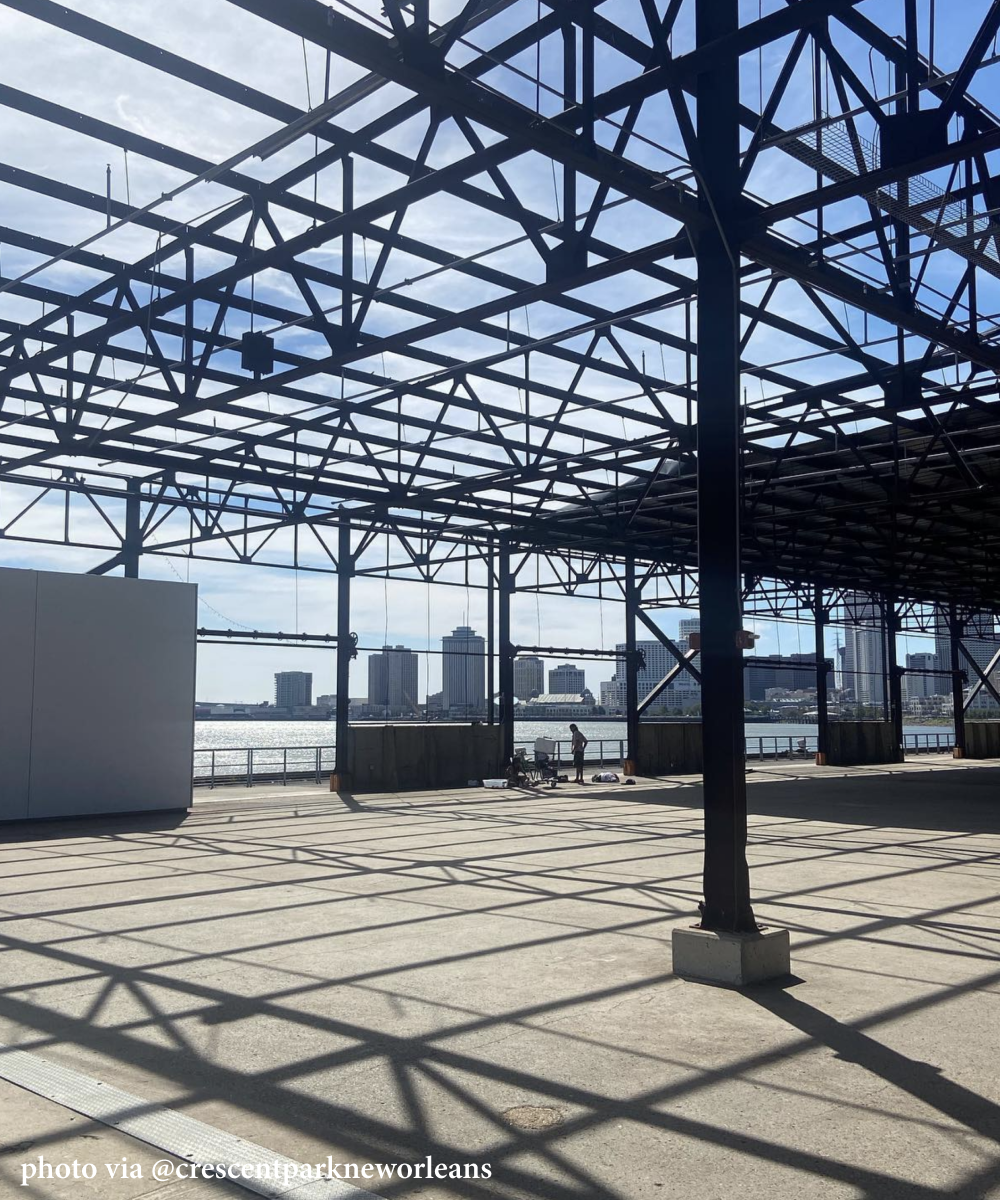 Crescent Park
Just downriver from the French Market, Chartres Street veers off from Esplanade, and a stair tower (with an elevator) goes up to a skybridge across the railroad tracks that still serve the active wharves nearby. Down the other side is Crescent Park, a sliver of reclaimed industrial river bank that lets you get close to the Mississippi. Freighters pass long barge tows on the wide, brown, and fast-moving expanse, you can see Algiers on the other side, and the big river is both fascinating and humbling.
Meyer the Hatter
The South's largest hat store sits on St. Charles Street just across Canal from the French Quarter. Five generations of Meyers have been selling Dobbs, Borsolino, Stetson, and Bailey hats, along with others, and I usually treat myself to a new hat when we come to town. Sam Meyers, in his 90s and still working the floor, offers the best advice for hat care, "Just wear it," he says.