Felton & Mary's Artisan Foods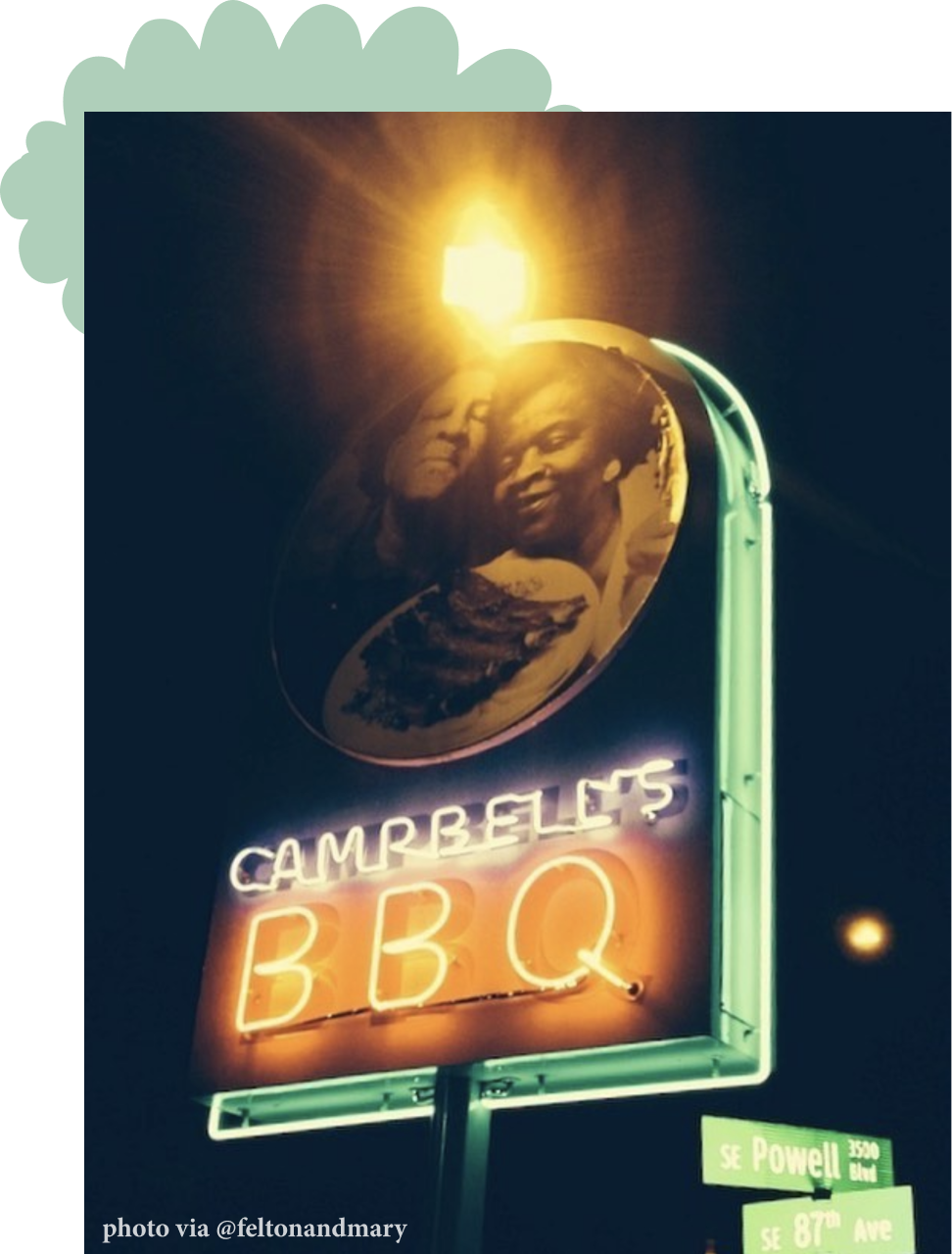 In 1984 Felton & Mary Campbell packed the family into a van and headed to Portland. It was a risky move for a Black family from Oakland. Oregon's long history of racism made Portland one of the most segregated cities on the west coast. The Portland police had killed four Black men in the mid-1970s, and in 1981 its members dumped dead possums in front of a Black-owned restaurant.
In the early 1900s Felton's grandfather, John Campbell, rode from ranch to ranch across southeastern Texas, stopping long enough to fire up the wood pit and make some barbecue. A couple of generations later, the Campbell home in Oakland California had a big smoker in the back yard where family and friends would gather to eat barbecue.
When they got to Portland, Felton & Mary found a small house on SE 87th and Powell. The retired NASA research technician built a massive brick pit inside, and Campbell's Bar-B-Q opened its doors.The restaurant offered beef and pork ribs, brisket, turkey, chicken, and Portland's best hot links made with Felton's own recipe, all served with a sweet and smoky house-made sauce. The good food created a sense of community pride, and Campbell's became a gathering place for the neighborhood.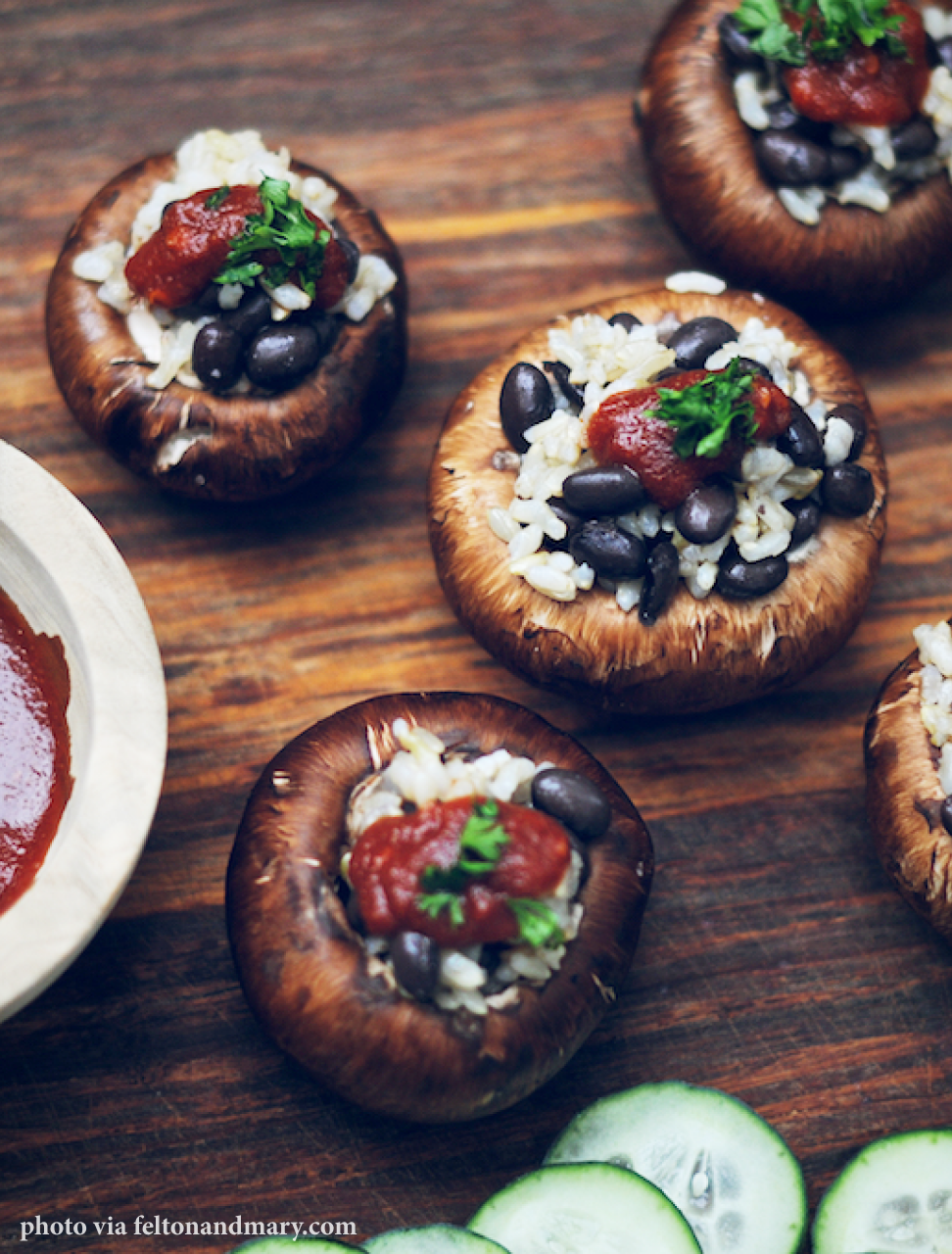 Felton & Mary's Mushroom Sliders
Perfect for parties and game days, these satisfying "sliders" are sure to please a crowd. They come together quickly, combine some of our favorite flavors, and are a cut above your typical finger food.
Make this recipe
Back then Jim was writing about food for Willamette Week and reviewed Campbell's. "When the big brick pit is fired up, the whole neighborhood smells good enough to eat, and the cars form a steady stream off Powell into the parking lot of the unassuming little frame house. The menu offers nothing but barbecue, and it's hard to go wrong."
"When the big brick pit is fired up, the whole neighborhood smells good enough to eat"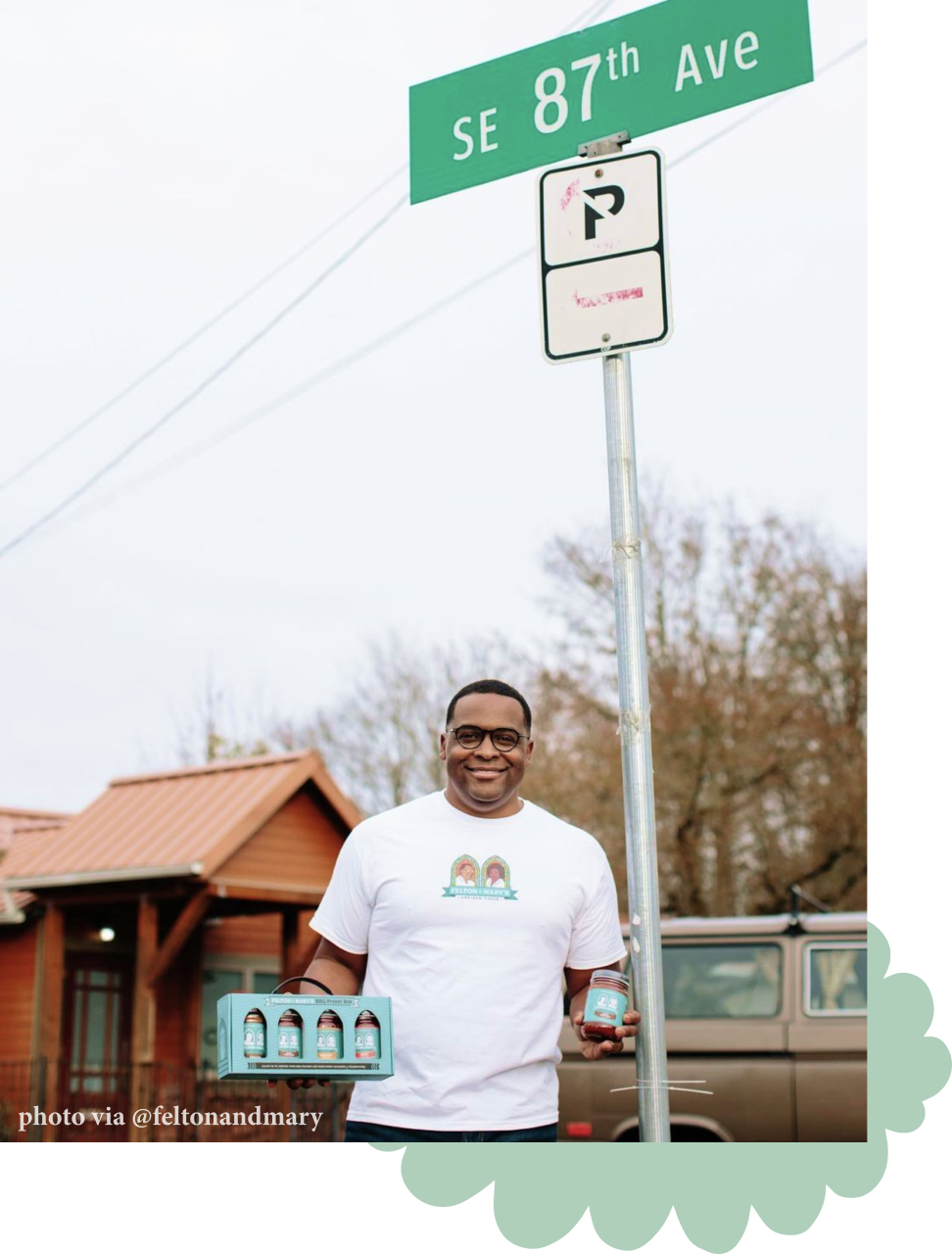 The restaurant's been closed for more than a decade, but Felton and Mary's grandson Tory Campbell wanted to honor his grandparents' legacy, and a few years ago he started bottling the sauce he'd grown up eating at the family restaurant. Using original family recipes handed down through generations of Campbells, Tory and his wife Roxana's Felton & Mary's Artisan Foods make BBQ sauce, spice rub, and those very same legendary hot links.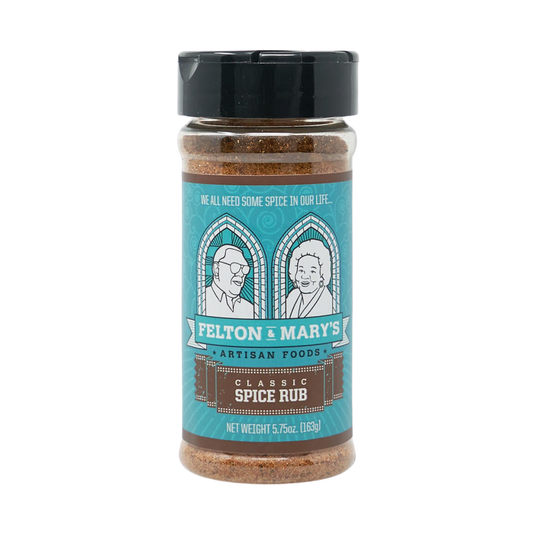 Salt, Herbs, & Spices
Vendor:
Felton & Mary's Artisan Foods
Portland - Oregon
Sale price
$10
Regular price
Unit price
per
Sauces & Condiments
Vendor:
Felton & Mary's Artisan Foods
Portland - Oregon
Regular price
$9.50
$

9.50
Sale price
$9.50
Regular price
Unit price
per
Meat & Salami
Vendor:
Felton & Mary's Artisan Foods
Portland - Oregon
Sale price
$15
Regular price
Unit price
per