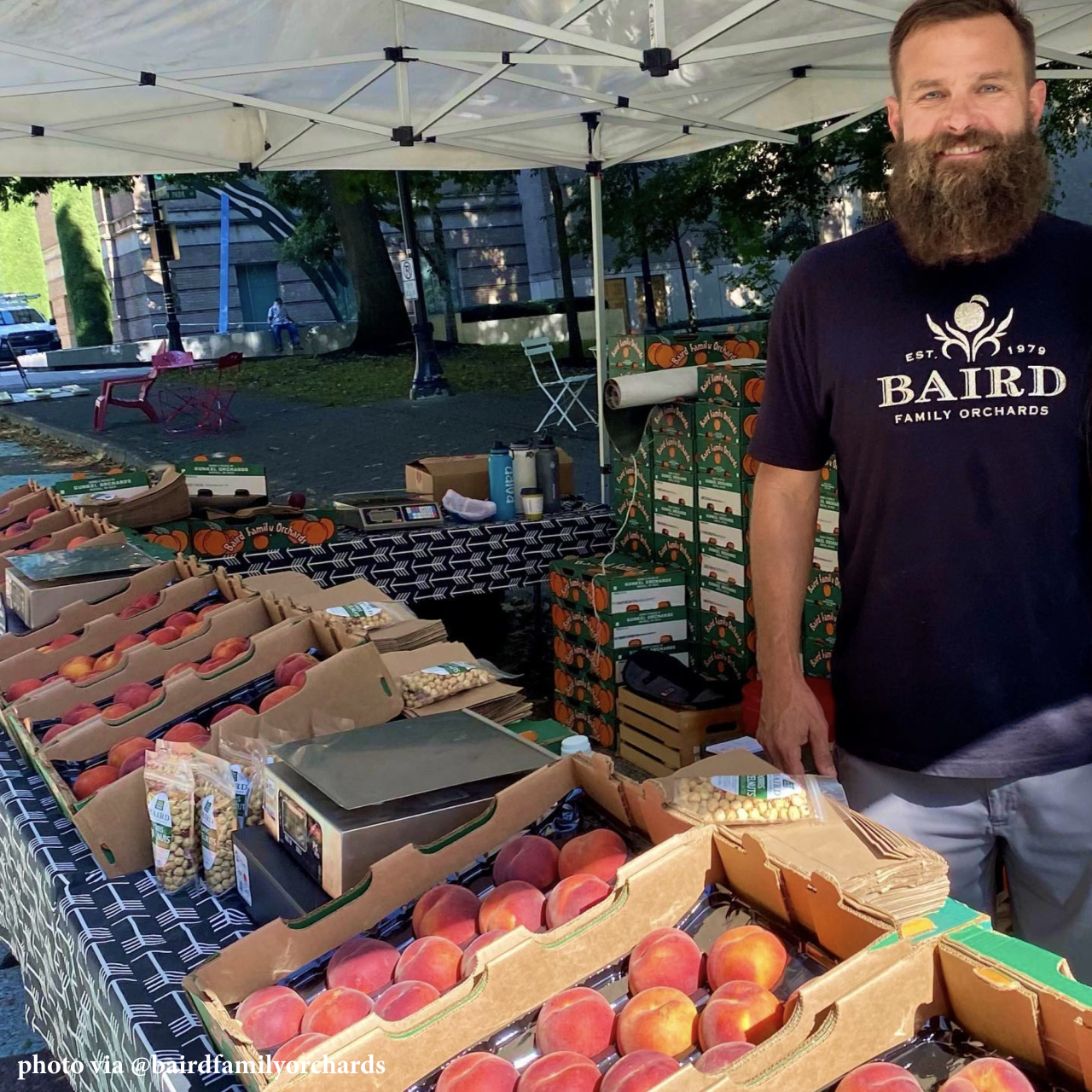 If you're at the Portland Farmers Market and Trevor Baird offers you a peach sample, take it. It might be the best peach you've ever tasted. Unlike farmers who need to pick their fruit before it's really ripe so it survives the rough handling on the way to the supermarket produce section, the Baird family waits until their peaches are ready to eat. You can't go back to the hard, green stone fruit trucked up from California once you've had the sticky juice from a fat Sweet Sue peach run down your arm.

They do the same for nectarines, apricots, and cherries they grow, too, and that's why Portland's best chefs buy as much fruit as they can from Baird Family Farms.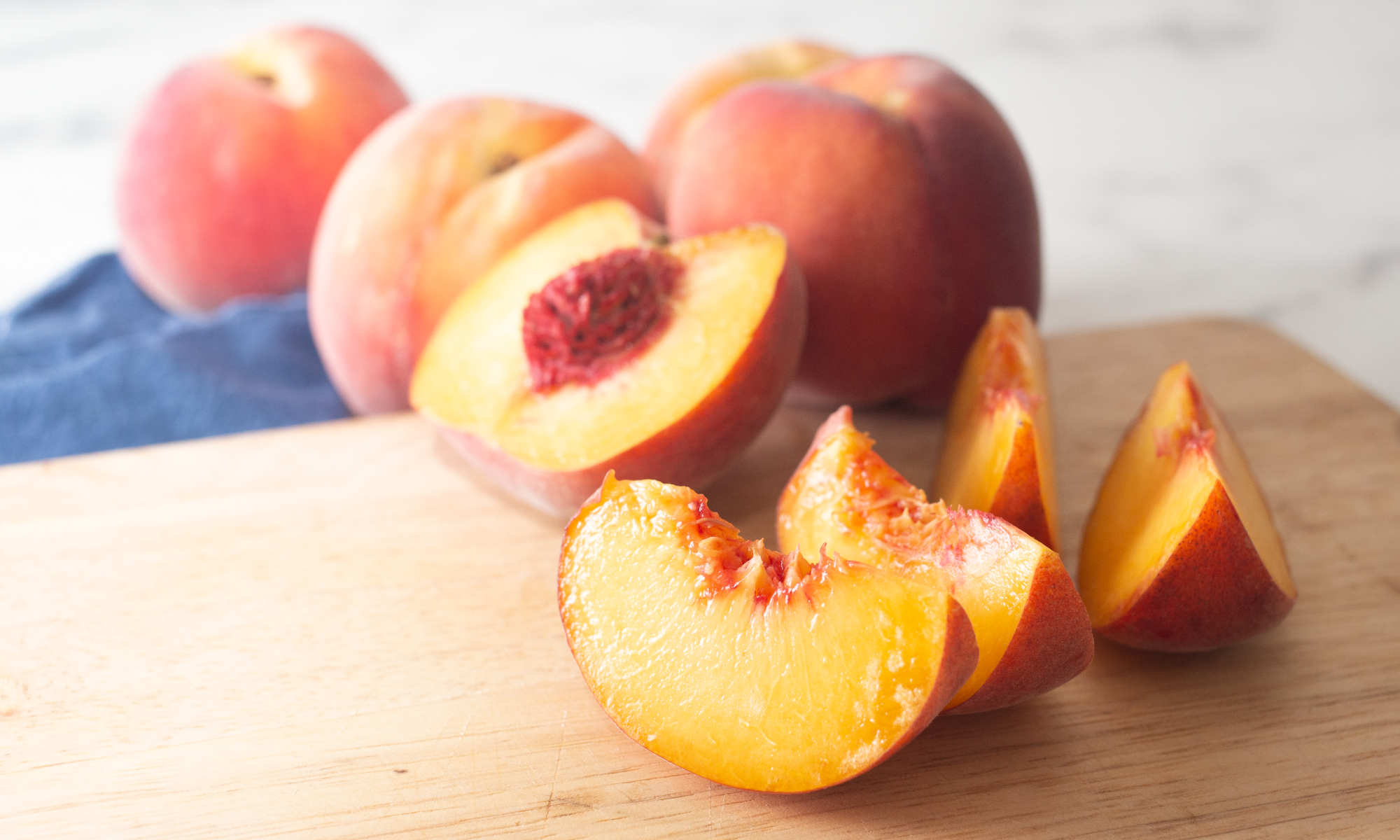 Trevor's folks Don and Kathy Baird grew avocado and apples near Los Gatos. They moved to Oregon in the 1980s and planted some peaches on the small apple farm they bought outside of Dayton. Don worked as a parole officer and tended the farm before and after work. He planted more stone fruit, cherries, and Dorris hazelnuts, bred at Oregon State and naturally resistant to eastern filbert blight. That little farm grew and now the Bairds tend nearly 70 acres of trees.
These days Trevor's either farming or working at one of the dozens of farmers markets around the state. The season starts with Rainier cherries, then Sweet Sue peaches, Honey Lite nectarines, Robada apricots, and finally shelled and roasted Dorris hazelnuts.

We've been eating the Bairds' fruit for almost 20 years, and we want you to know how good a ripe peach can be, too.