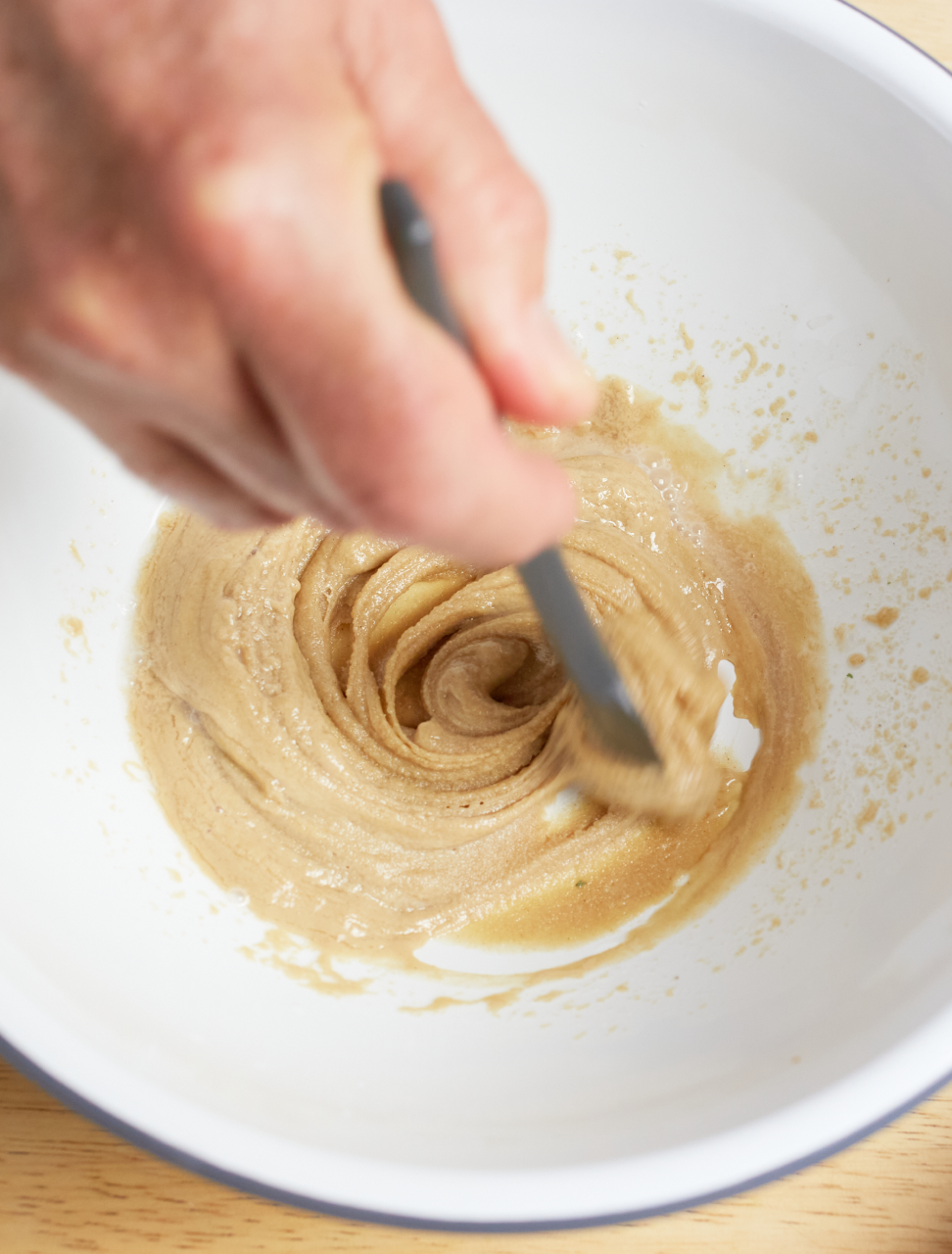 The sesame seed paste called tahini originated in Persia...
and the earliest mention of the now-trendy ingredient is a 13th century recipe for hummus. And that's how most Americans eat tahini today. But this simple sauce might change your tahini consumption.

Sometimes called tahini dressing, it's most often served with the fried chickpea fritters called falafel. And across the Levant, similar sauces may be spooned over the fava bean dish called ful or used as a dip for flatbread. We like to eat it with grilled or roasted vegetables, often with a spicy compliment like the Yemeni green sauce called zhug or North African harissa. And it makes a great dip for potato chips.
What You'll Need
Ingredients
For the shopping list
1/4 cup of water*
1/4 cup of Greek-style yogurt
* if you want a thinner, more pourable sauce, add more water a tablespoon at a time until you reach the desired consistency
Equipment
From the kitchen
1 Small Mixing Bowl
Measuring Cups
Measuring Spoons
What you'll have to do
Step 1
Mix 1/2 cup of tahini and 1/4 cup of water together in a bowl until the water has been completely absorbed and the tahini has thickened. Stir in 1/2 teaspoon of garlic, 1 tablespoon of vinegar, and 2 tablespoons of olive oil, then add 1/4 cup of yogurt and stir until blended. Taste and add salt as needed. Store into the refrigerator for a week or so.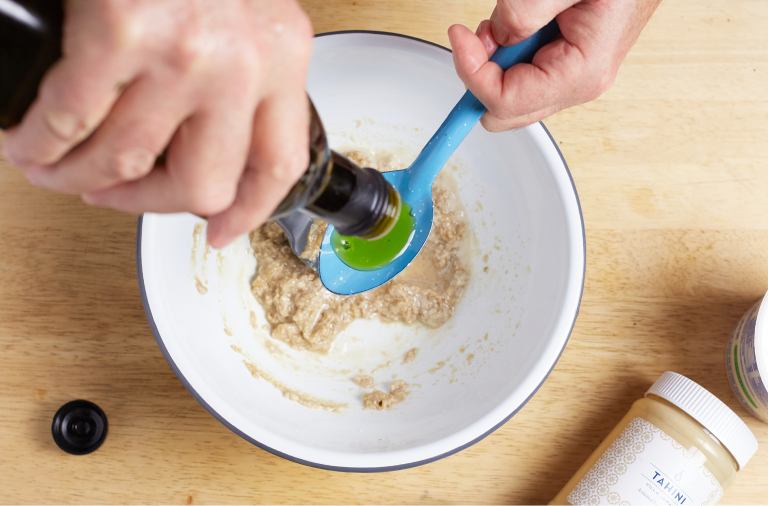 Shop this recipe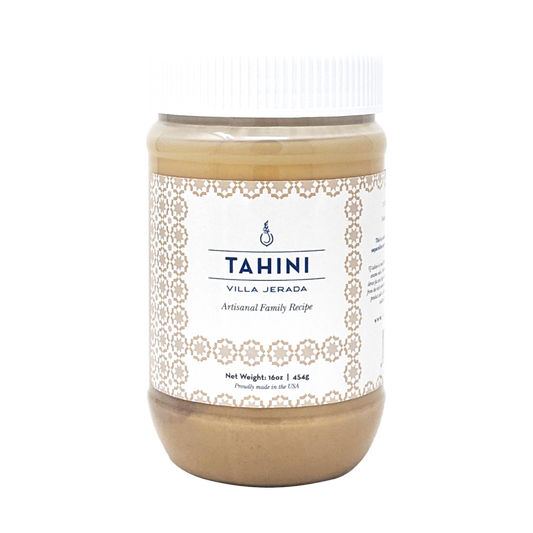 Spreads
Vendor:
Villa Jerada
Seattle - Washington
Sale price
$11
Regular price
Unit price
per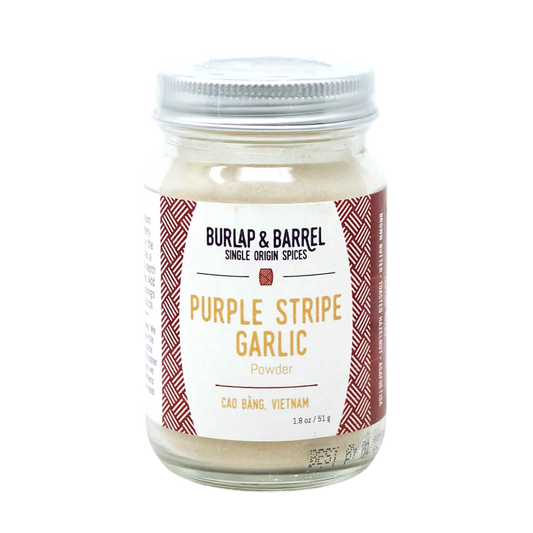 Salt, Herbs, & Spices
Vendor:
Burlap & Barrel
Cao Bằng - Vietnam
Sale price
$10
Regular price
Unit price
per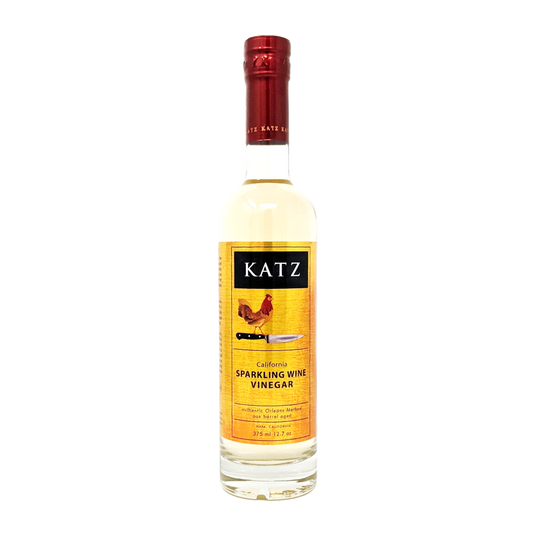 Vinegar
Vendor:
Katz Farm
Napa - California
Sale price
$15
Regular price
Unit price
per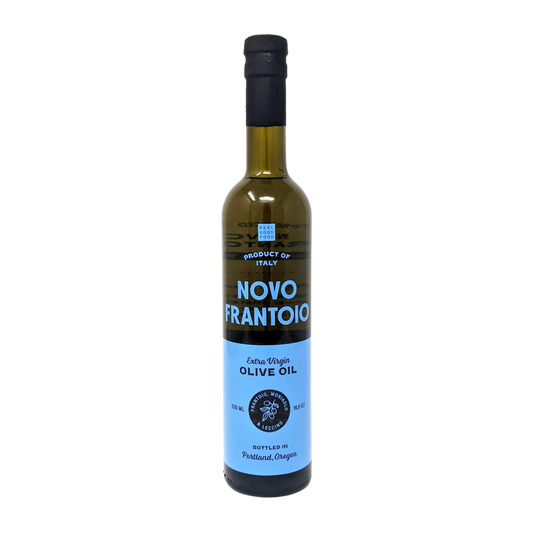 Olive Oil
Vendor:
Novo Frantoio
Tuscany - Italy
Sale price
$27
Regular price
Unit price
per
Salt, Herbs, & Spices
Vendor:
North Sea Salt Works
Gossen Island - Norway
Sale price
$9
Regular price
Unit price
per
More recipes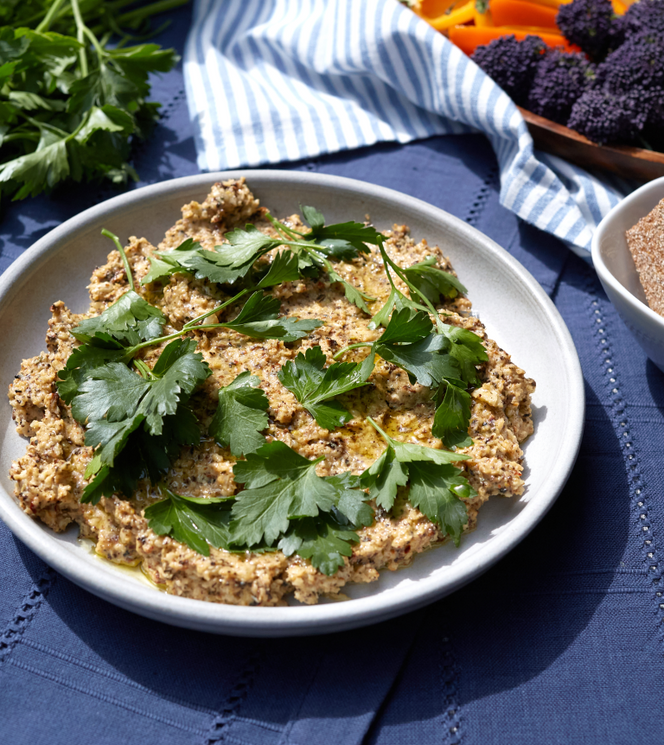 Dishing Up the Dirt Cauliflower Tahini Dip
This Cauliflower Tahini Dip makes a great appetizer on its own or as part of a Middle Eastern mezze spread.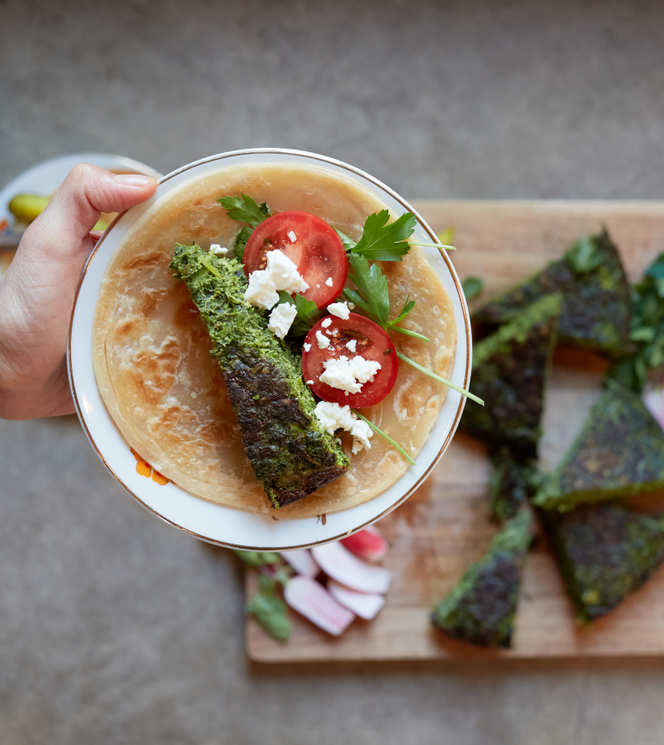 Kuku Sabzi
While it's often served for Nowruz, the Persian New Year that falls on the Spring equinox, kuku sabzi is too good to save for special occasions.