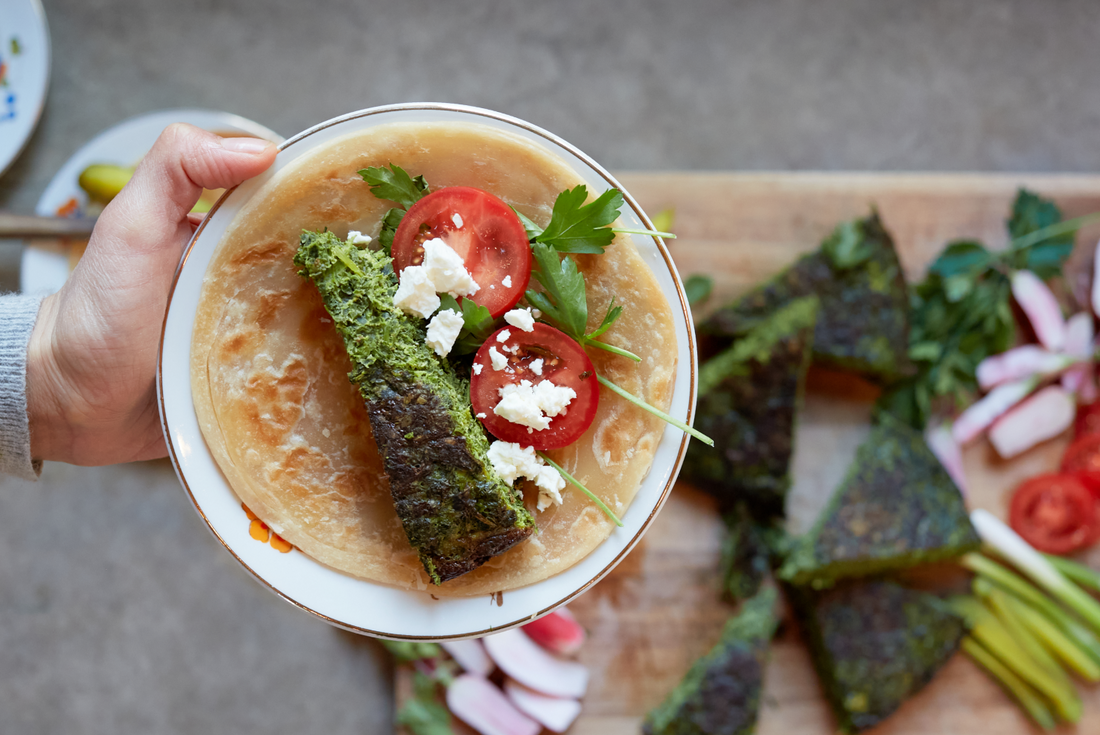 Kuku Sabzi
20 minutes prep
20 minutes active cooking
40 minutes total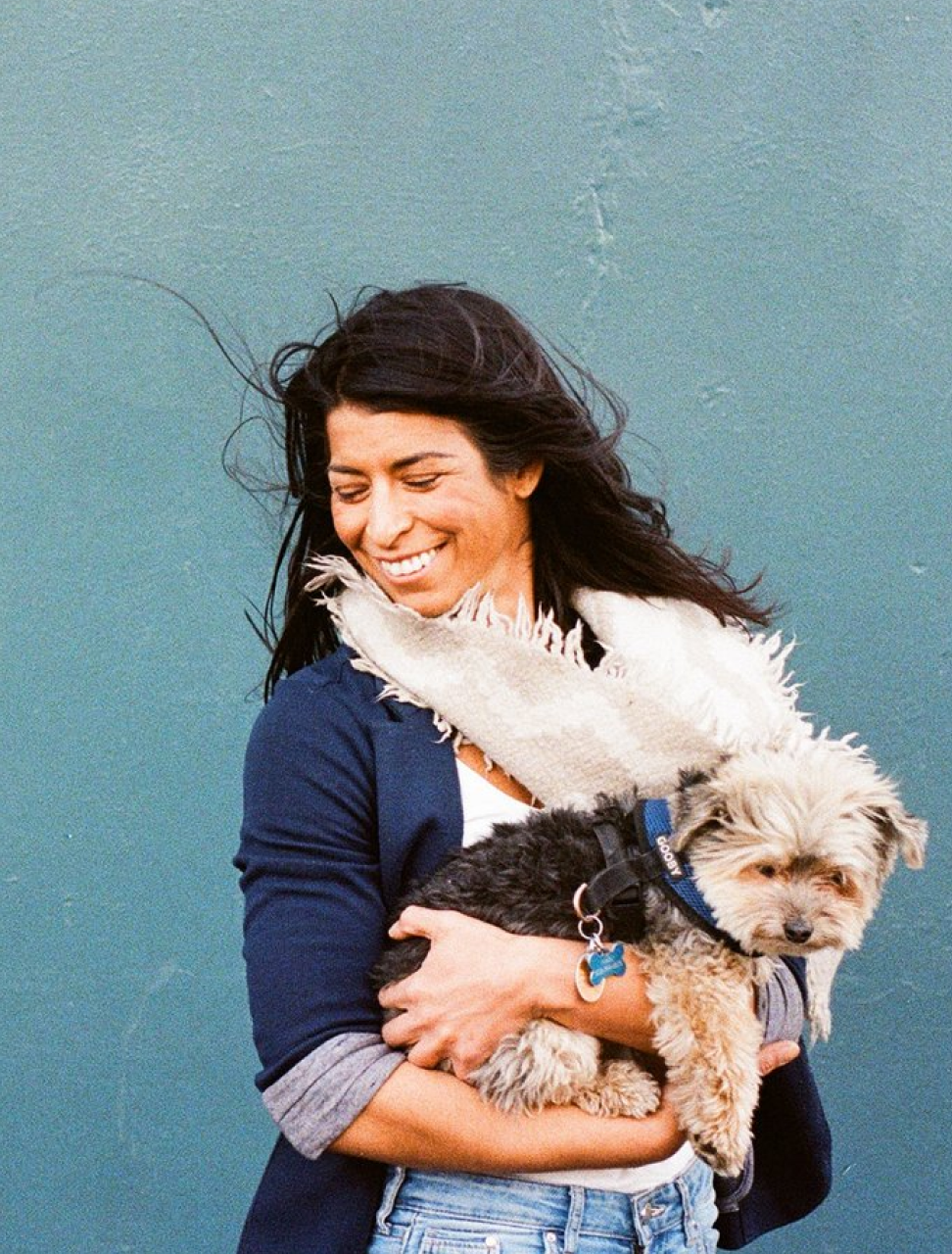 Often called Persian frittata...
kuku is heavier on the filling and lighter on the egg compared to the typical Italian dish. Sabzi means herbs in Farsi, and kuku sabzi is really more like a plate of herbs lightly bound together with eggs than an egg dish that contains some green stuff.

While it's often served for Nowruz, the Persian New Year that falls on the Spring equinox, kuku sabzi is too good to save for special occasions. Like frittata, Spanish tortilla, and quiche, it's best at room temperature, and even better stuffed into a pita with some Duke's mayo, tomato, pickles, and maybe a little more fresh herbs to gild the lily.

Our version comes from Nazli Karimi Cassel, who works behind the scenes at Wellspent Market to keep things running smoothly. Born in Iran, Nazli's Persian family had just-baked naan, handfuls of fresh herbs, and creamy feta on the table at every meal.
What You'll Need
Ingredients
For the shopping list
3 bunches of flat leaf parsley
1 bunch of cilantro
1 bunch of dill
1 bunch of fresh mint*
7 ounces of spinach, arugula, or chard*
1 bunch of green onion
2 cloves, chopped of garlic
2 tablespoons of All Purpose Flour
1 teaspoon of black pepper, freshly ground
*substitute 2 teaspoons of dried mint; if using chard, remove stems, chop very fine, and cook in a teaspoon or so of olive oil for 5 minutes, then let cool a bit before adding to the eggs
Equipment
From the kitchen
1 Food Processor
1 Ceramic or Non-Stick Skillet
1 Large Mixing Bowl
1 Chef's Knife
1 Cutting Board
1 Salad Spinner
Measuring Spoons
What you'll have to do
Step 1
Wash the herbs and dry them in a salad spinner or use your hands to squeeze out as much moisture as possible. Chop them finely or blitz in a food processor along with the green onion.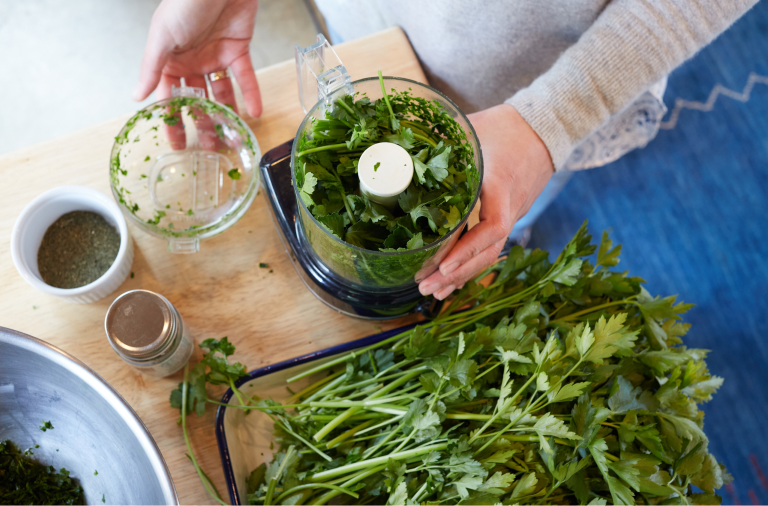 Step 2
Beat 8 eggs in a large mixing bowl, with 1/2 teaspoon of turmeric, 2 tablespoons of flour, 1 teaspoon of salt, and 1 teaspoon of black pepper. Stir in the chopped herb mixture.
Step 3
Heat 2 tablespoons of olive oil in large frying pan over medium heat. Add the garlic, let cook for a minute, then distribute evenly around the pan. Add the egg mixture, cover, reduce the heat to low, and cook for 6-10 minutes or until the top has set.
Step 4
Gently tip the pan over a small bowl to pour off any extra oil. Set a plate on top of the kuku and invert the skillet so the kuku drops onto the plate. Return the oil back to the skillet, slide in the kuku, and cook for another 5-6 minutes.
Step 5
Best at room temperature, and fabulous stuffed into a pita with Duke's mayo, tomato, and pickles.
Shop this recipe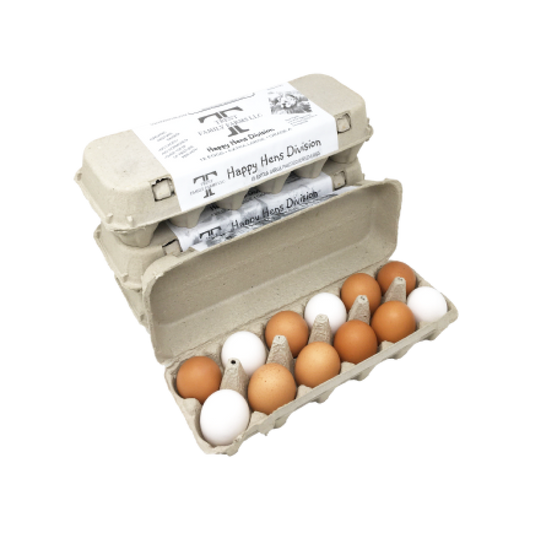 Dairy
Vendor:
Trent Family Farms
Cloverdale - Oregon
Sale price
$5
Regular price
Unit price
per
Vendor:
Regular price
$19.99
$

19.99
Sale price
$19.99
Regular price
Unit price
per
Liquid error (snippets/card-product line 396): product form must be given a product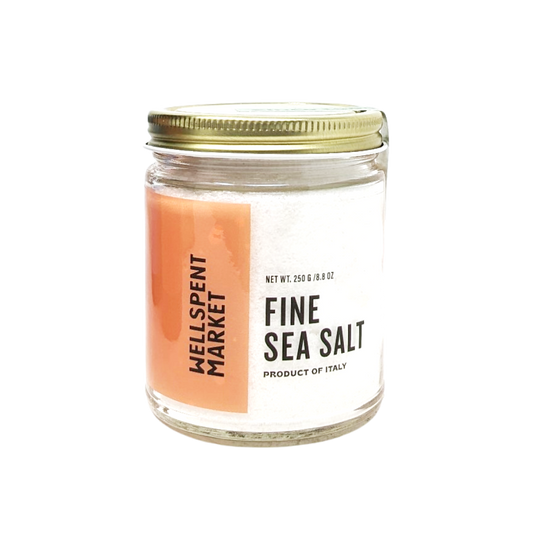 Salt, Herbs, & Spices
Vendor:
Gucciardo Vincenzo
Trapani - Sicily
Sale price
$7
Regular price
Unit price
per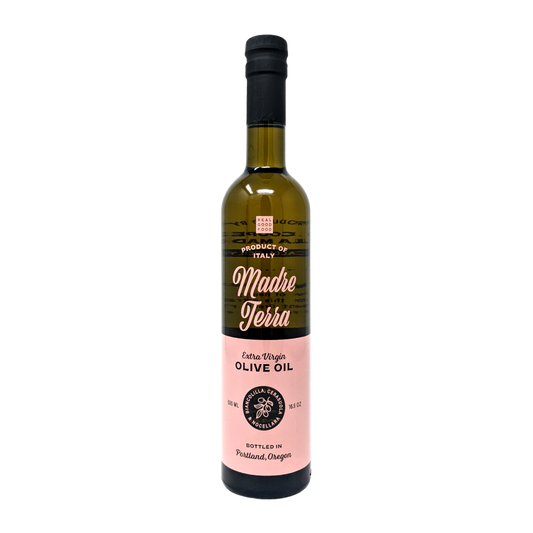 Olive Oil
Vendor:
Madre Terra
Sicily - Italy
Sale price
$25
Regular price
Unit price
per
More recipes
Spring Frittata with Asparagus & Freekeh
With greens, grain, and eggs, this Italian-style frittata meets the minimum daily requirement for deliciousness.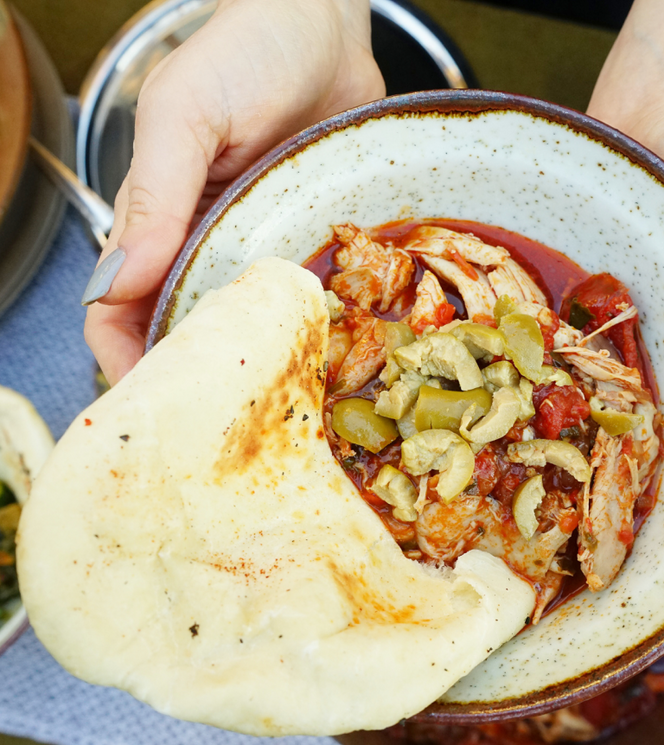 Naz's Naan
Use this flatbread to clean your plate.