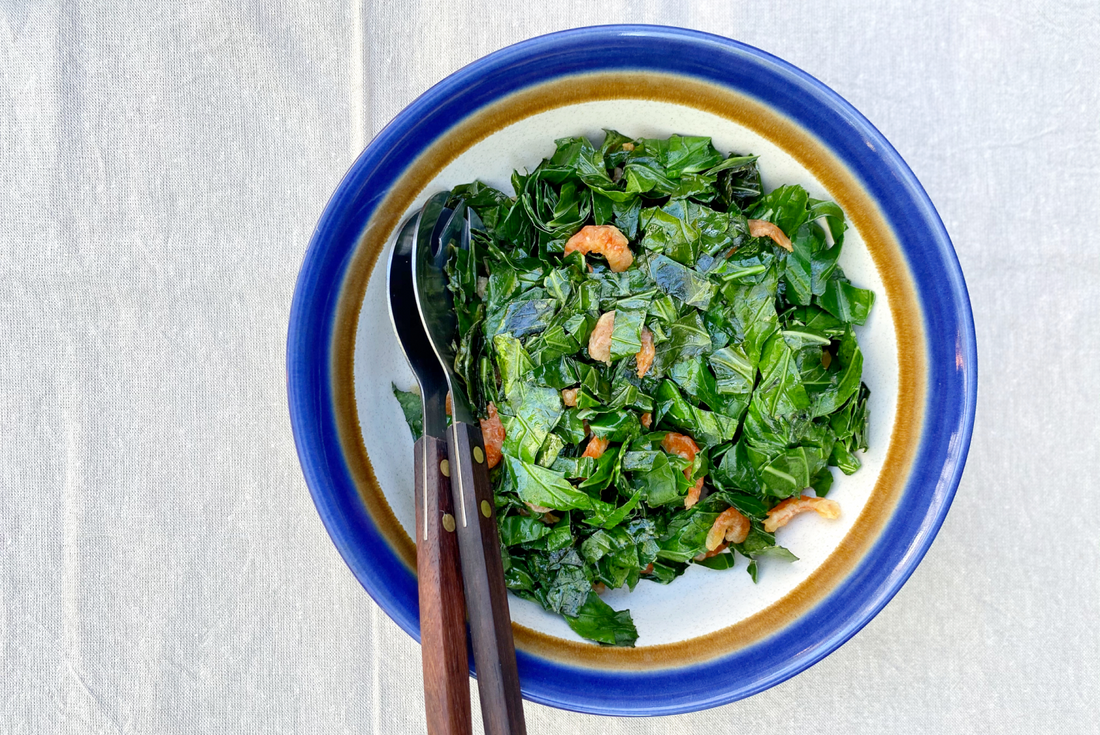 Portuguese-style Collard Greens with Louisiana Dried Shrimp
20 minutes prep
5 minutes active cooking
25 minutes total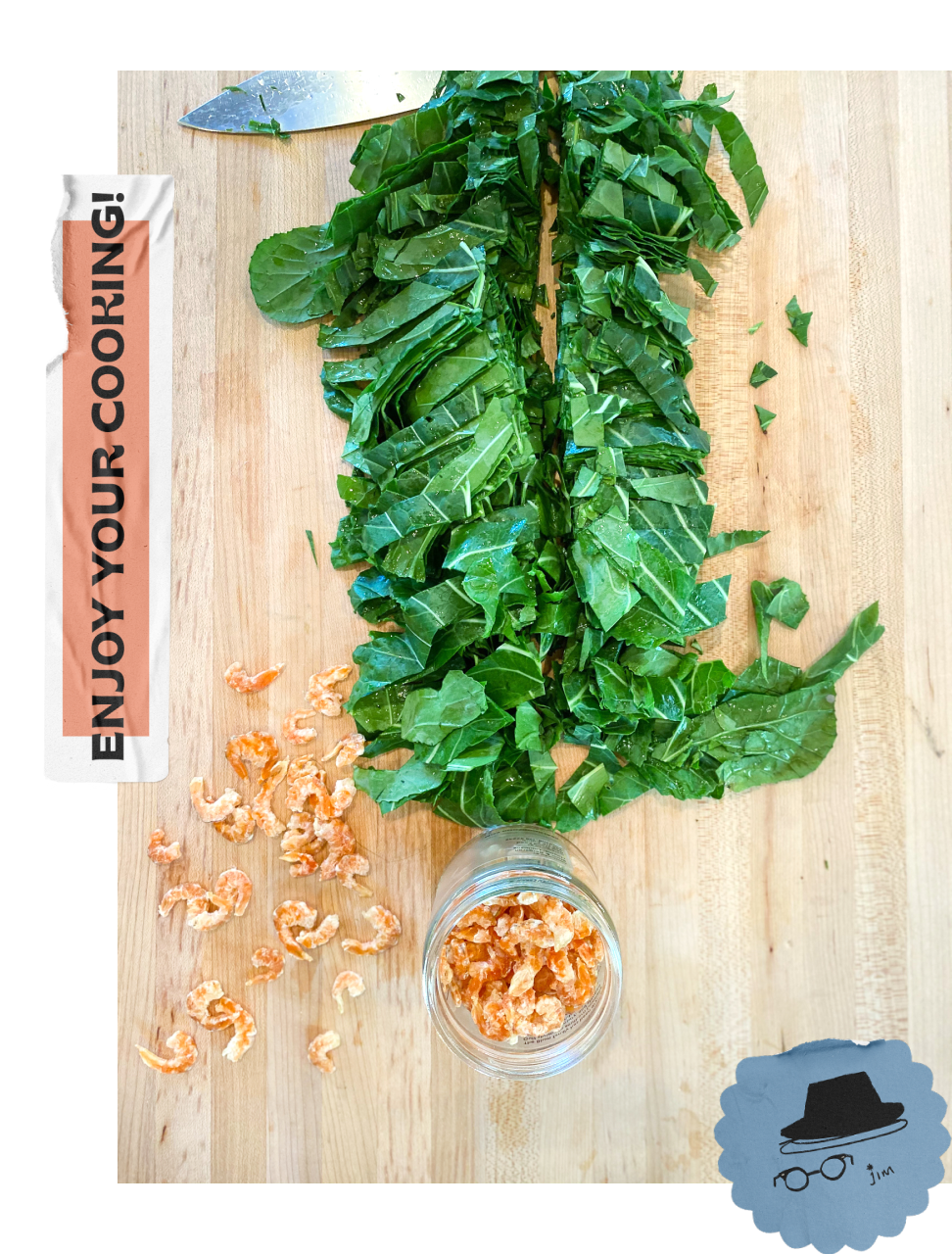 My brother spent a semester in Portugal in the 1970s...
and he came home complaining that every meal featured the same vegetable, some kind of spinach-like leafy green. My version also borrows from the greens-eating cultures of west Africa, where cooks use dried seafood to add umami.
~ Jim Dixon, Wellspent Market Founder
What You'll Need
Ingredients
For the shopping list
1 bunch of Collard Greens
1/4 cup of Dried Shrimp, chopped
2 cloves of Garlic, chopped
Equipment
From the kitchen
1 Chef's Knife
1 Cutting Board
1 Heavy Skillet
What you'll have to do
Step 1
While we usually leave the stems intact for long-cooked greens, they get cut out for this. But don't toss them in the compost. Cut the stems into small pieces and cook them slowly with garlic, olive oil, and a bit of water until they're very tender. Eat them alongside the quick-cooked leaves or save them for another meal.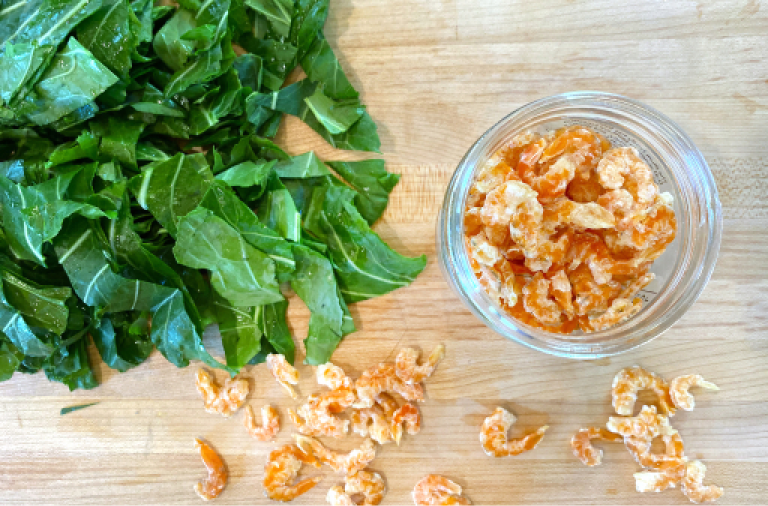 Step 2
Use a knife to slice the collard leaves in half from top to bottom, cutting close to one side of the stem. Then cut down the other side of the stem so both halves are completely stem-less. Roll several leaves at a time into a tight bundle, then slice them into very thin ribbons, a chefy technique called chiffonade. Repeat until all the leaves are sliced.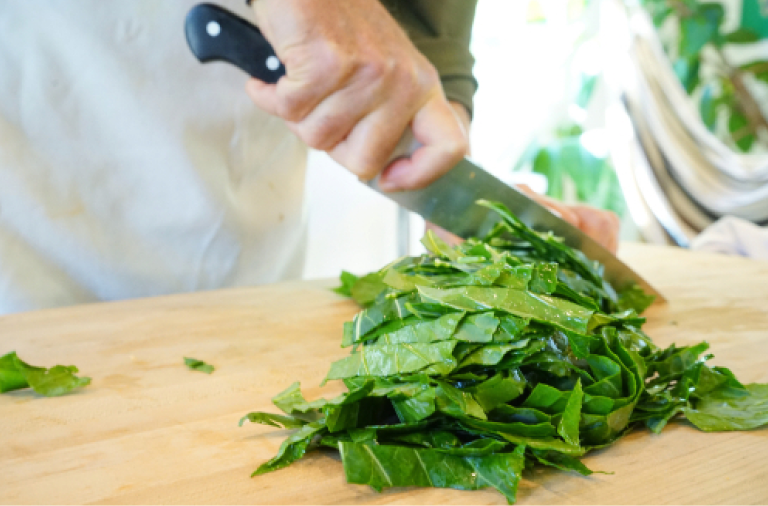 Step 3
Cover the bottom of a heavy skillet with extra virgin olive oil and heat it until it shimmers. Add the chopped dried shrimp, chopped garlic, sliced collards, and a pinch of salt and cook, stirring frequently, for about 3 minutes. Eat while they're hot.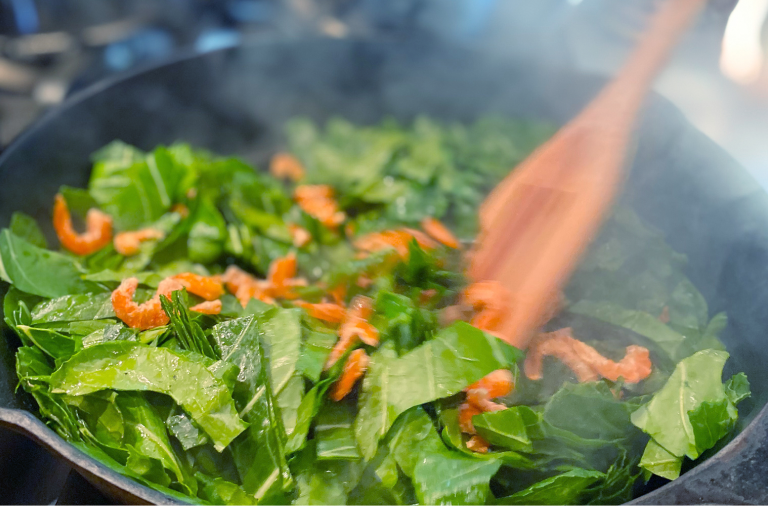 Step 4
Eat while they're hot.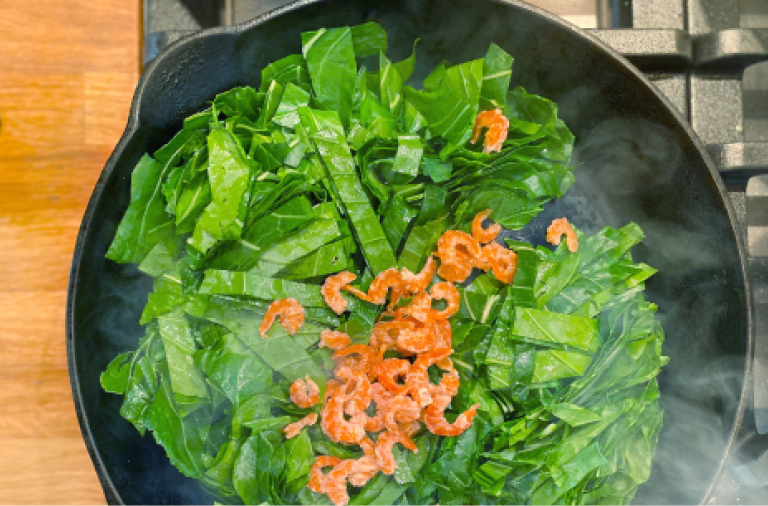 Shop this recipe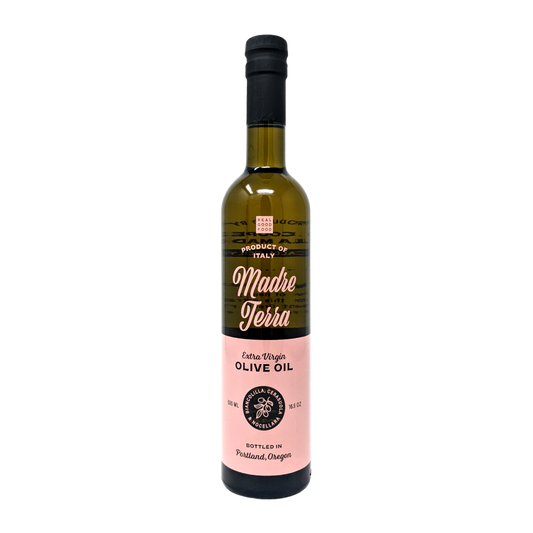 Olive Oil
Vendor:
Madre Terra
Sicily - Italy
Sale price
$25
Regular price
Unit price
per
More recipes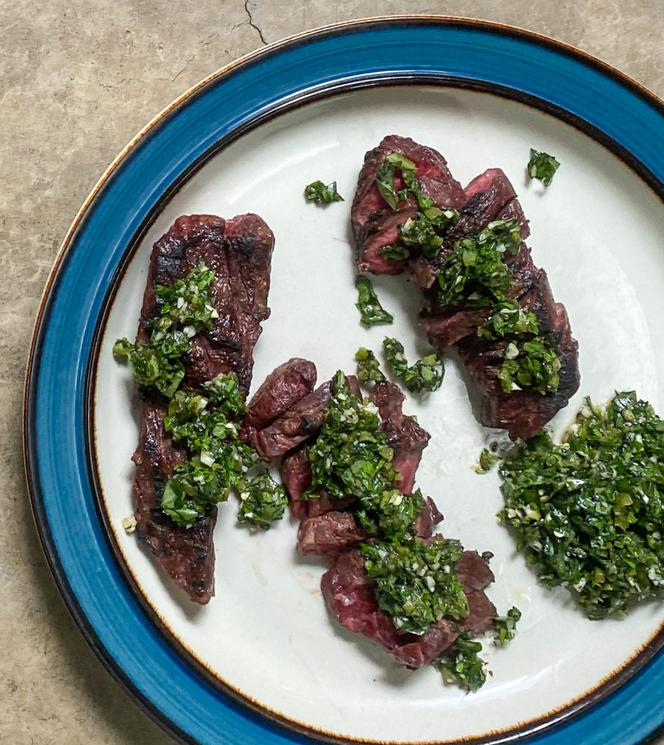 Hanger Steak with Chile Chimichurri
A spicy version of Argentina's favorite condiment makes this simple grilled steak special.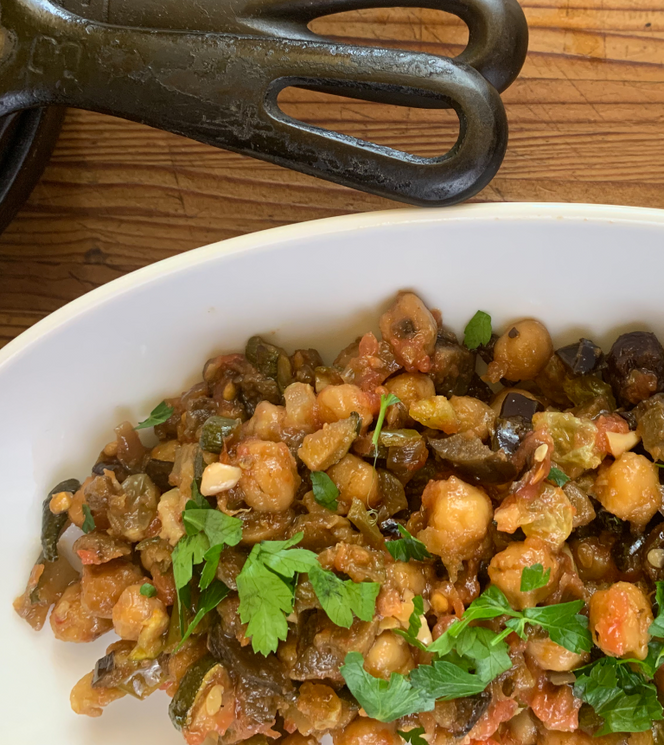 Samafaina with Garbanzos
Catalonians might argue that their version of ratatouille is the original. We think it's also the best tasting.