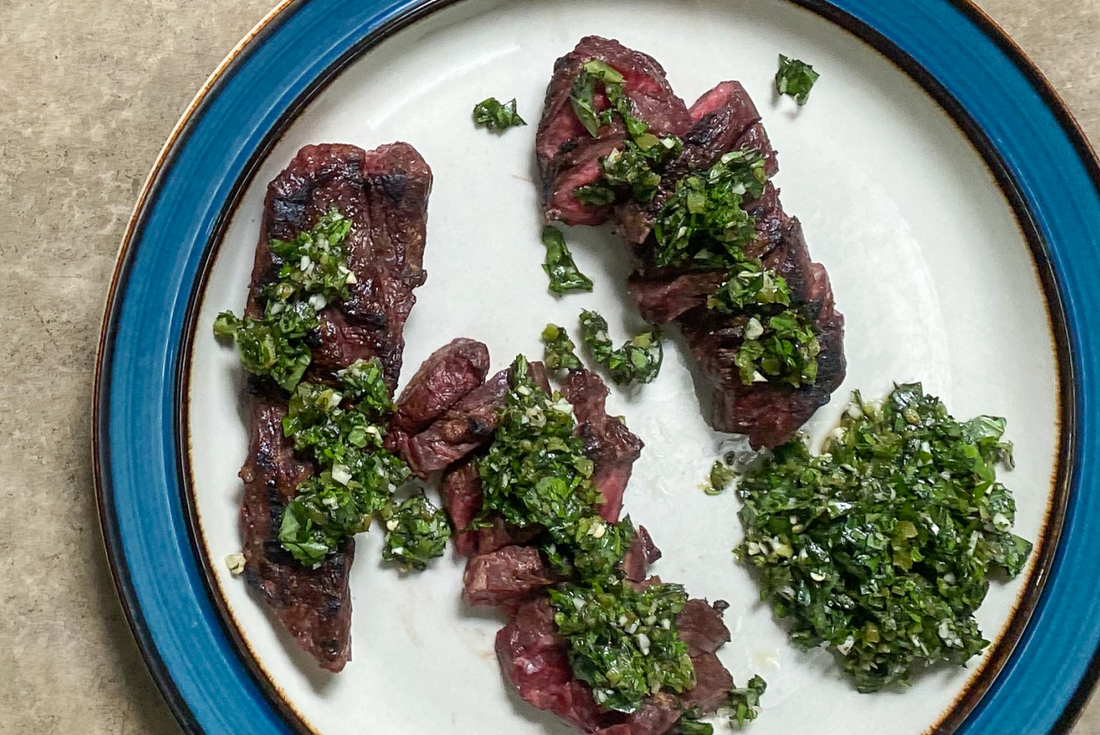 Hanger Steak with Chile Chimichurri
30 minutes prep
20 minutes active cooking + 10 minutes rest
1 hour total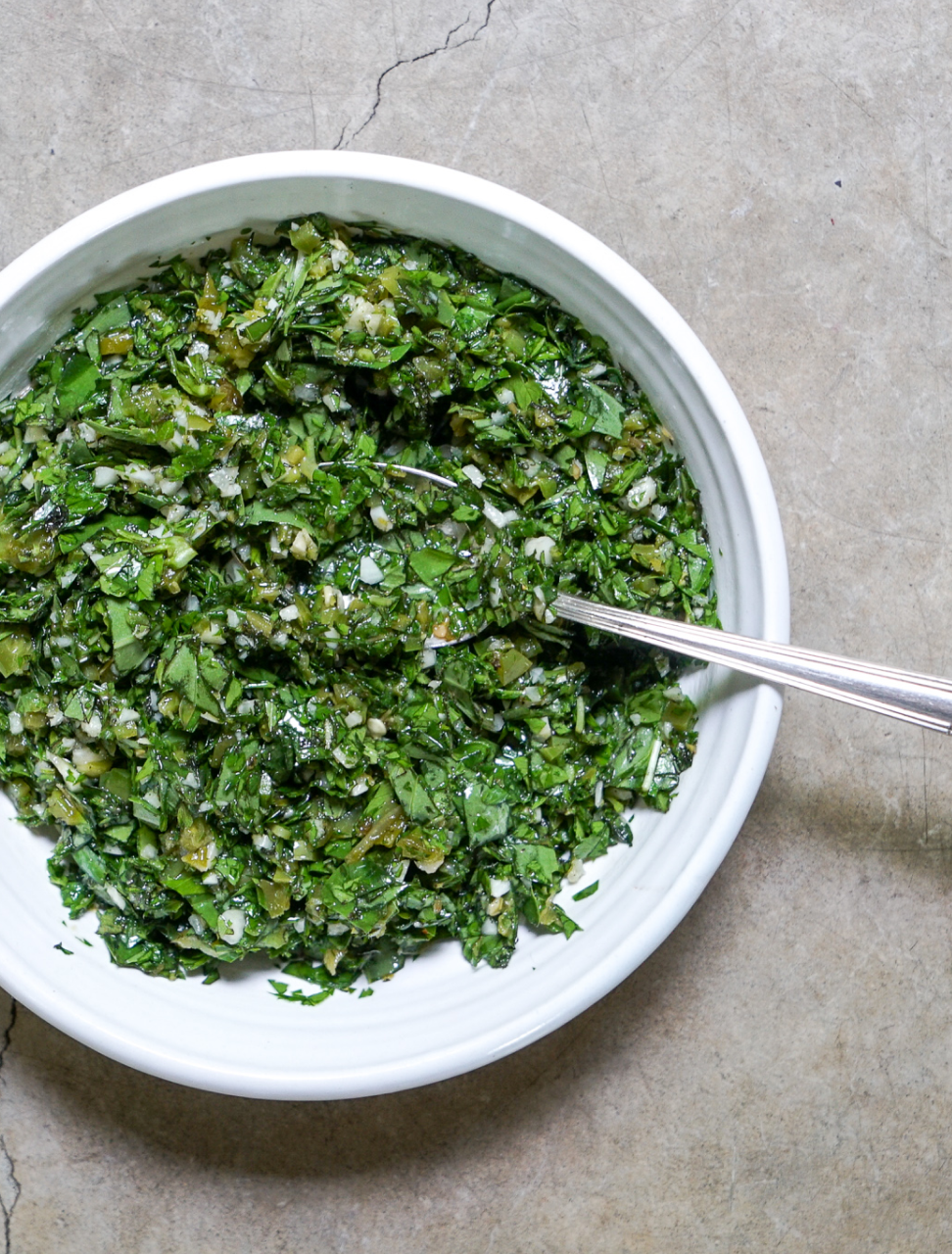 Butchers used to keep hanger steaks for themselves...
and if you've tasted one you know why. It's flavorful, and the long, boxy shape makes it easy to get a little char on every side. Give all four sides a nice dusting of salt and let it sit while you make the chimichurri.

If you've got herbs in the garden, summer grilling provides a lot of opportunities to use them. The Argentinian sauce Chimichurri, a member of the green sauce/salsa verde family of fresh herb condiments, makes everything taste better, and it's especially good with steak. It's sometimes spiked with dried red chile flakes, but we use blistered fresh chiles for their bright heat.
What You'll Need
Ingredients
For the shopping list
1 1/2 pounds of Hanger Steak
3 Jalapeño or Serrano Chiles (Use Anaheims for milder)
1 bunch of Parsley
1 bunch of Basil
1 bunch of Fresh Oregano or 1 tablespoon dried Pantelleria Oregano
3 cloves of Garlic
Equipment
From the kitchen
1 Chef Knife
1 Cutting Board
1 Mixing Bowl
Grill if you have it, you can also sear on a pan and finish in the oven!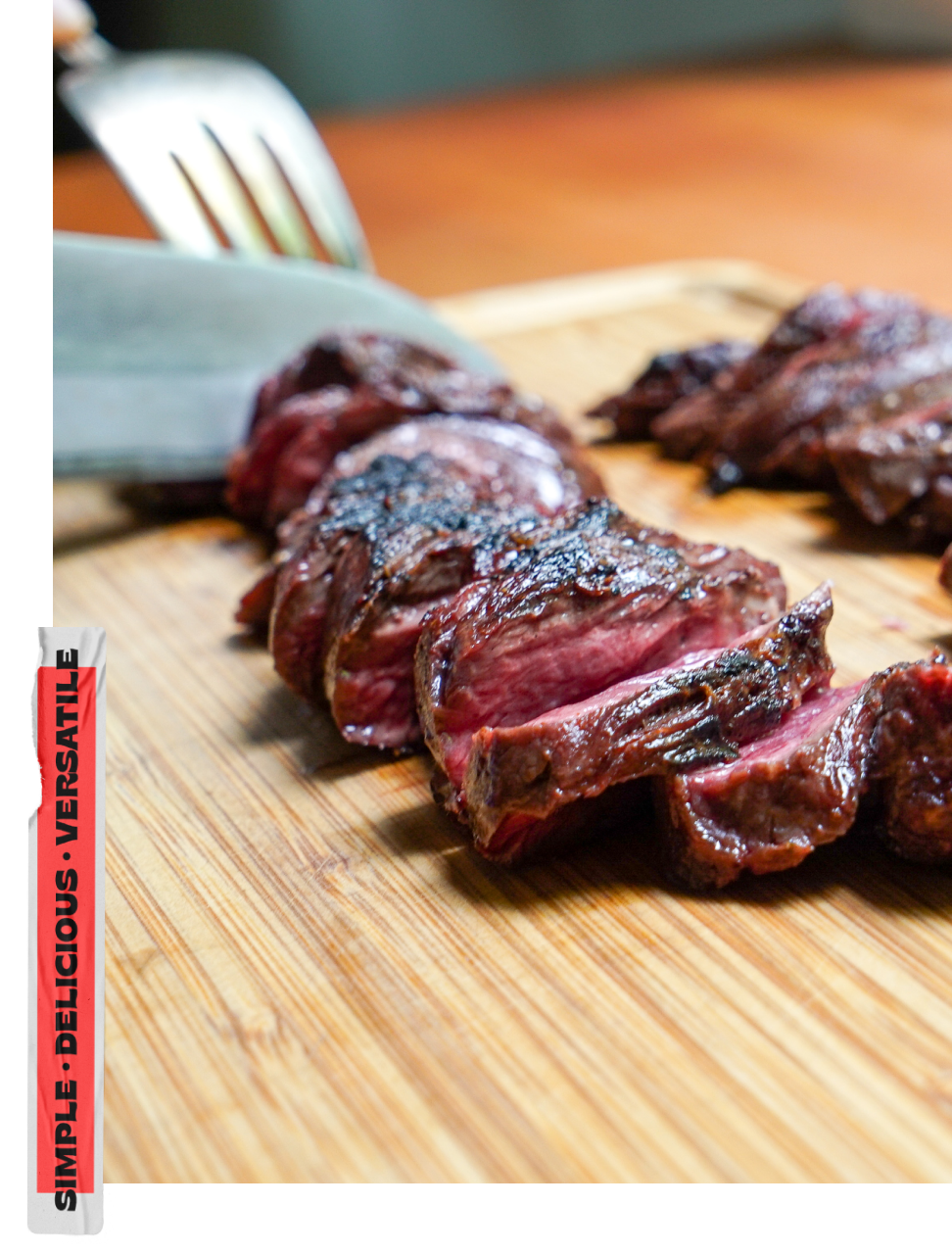 "If you've got herbs in the garden, summer grilling provides a lot of opportunities to use them."
~ Jim Dixon, founder Wellspent and Real Good Food
What you'll have to do
Step 1
Start by cooking a few jalapeño or serrano chiles (for a milder version, substitute Anaheims for one or all) in a slick of olive oil over medium heat until blistered and soft, about 20 minutes. Let cool, pul off the stems, and chop coarsely. You can remove some of the seeds and white membrane from hot chiles to reduce their heat if you want.
Step 2
Chop several cloves of garlic, a big handful of flat-leaf parsley, and a smaller handful of fresh oregano or a tablespoon of Pantelleria oregano. Stir it all together with about a quarter cup of extra virgin olive oil, 2 tablespoons of red wine vinegar, and few pinches of sea salt flakes.
Step 3
Like strip and flank steaks, the hanger is best-cooked medium-rare (about 115° internal temp) or medium (120°-ish). On a hot grill that's a couple of minutes on each side, then a few more with indirect heat. Or sear on the stovetop, then pop in a hot oven for another 10-12 minutes.
Step 4
Be sure to let the steak rest for at least 10 minutes, then cut across the grain into slices.
Step 5
Serve with plenty of the chile chimichurri alongside.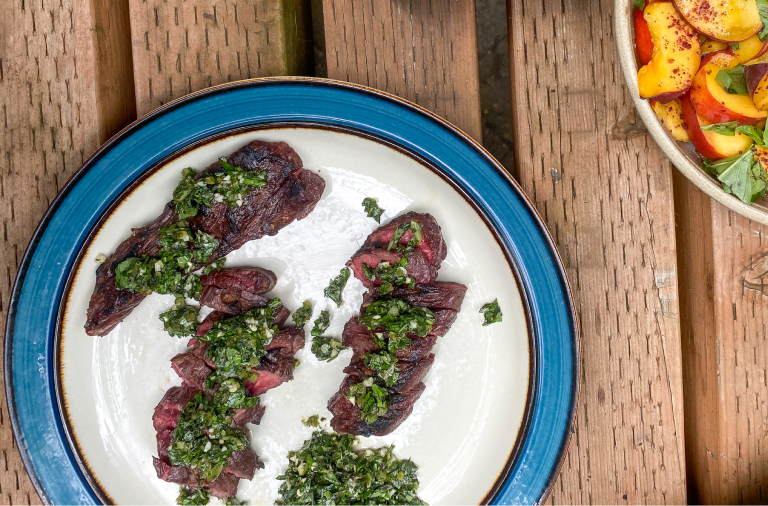 Shop this recipe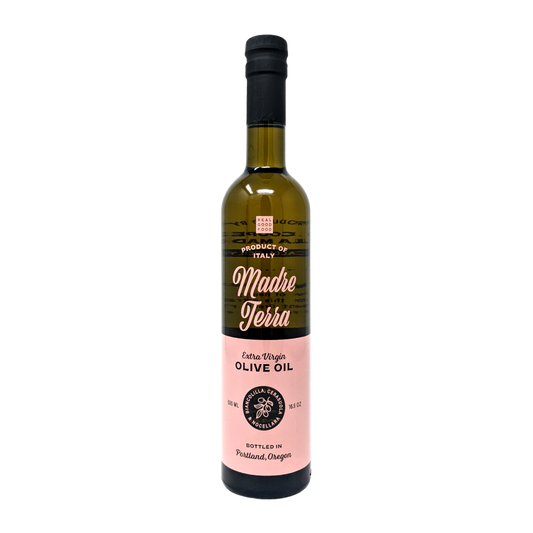 Olive Oil
Vendor:
Madre Terra
Sicily - Italy
Sale price
$25
Regular price
Unit price
per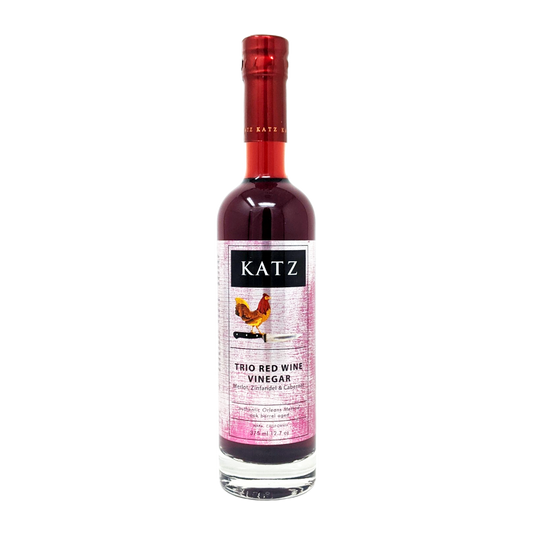 Vinegar
Vendor:
Katz Farm
Napa - California
Sale price
$15
Regular price
Unit price
per
Salt, Herbs, & Spices
Vendor:
HAVSNØ
Gossen Island - Norway
Sale price
$16
Regular price
Unit price
per
More recipes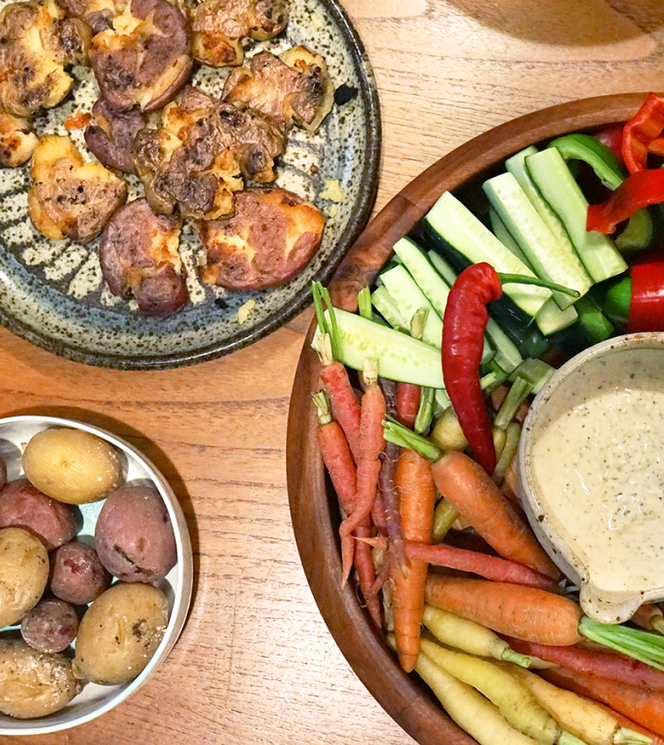 Salt-Boiled Potatoes with Ranchy Yogurt
Simple, well-seasoned spuds with our version of everybody's favorite creamy sauce.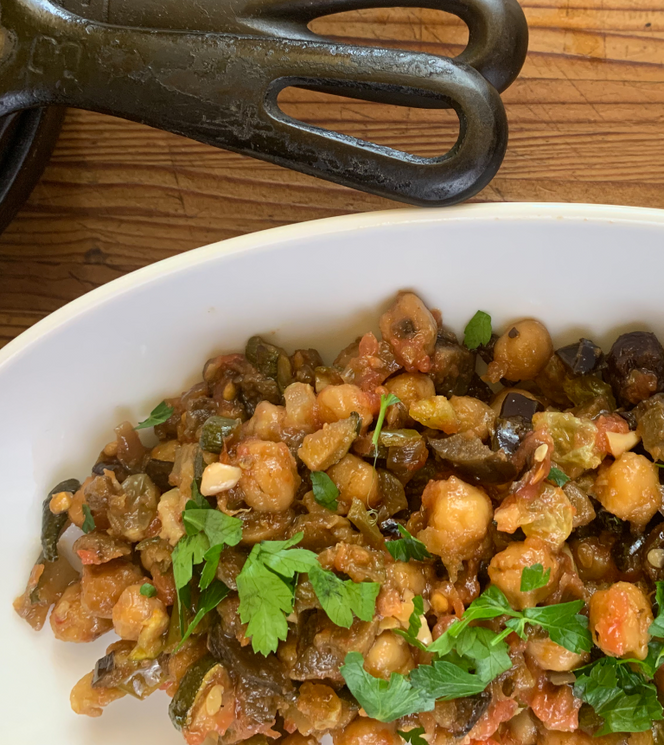 Samafaina with Garbanzos
Catalonians might argue that their version of ratatouille is the original. We think it's also the best tasting.