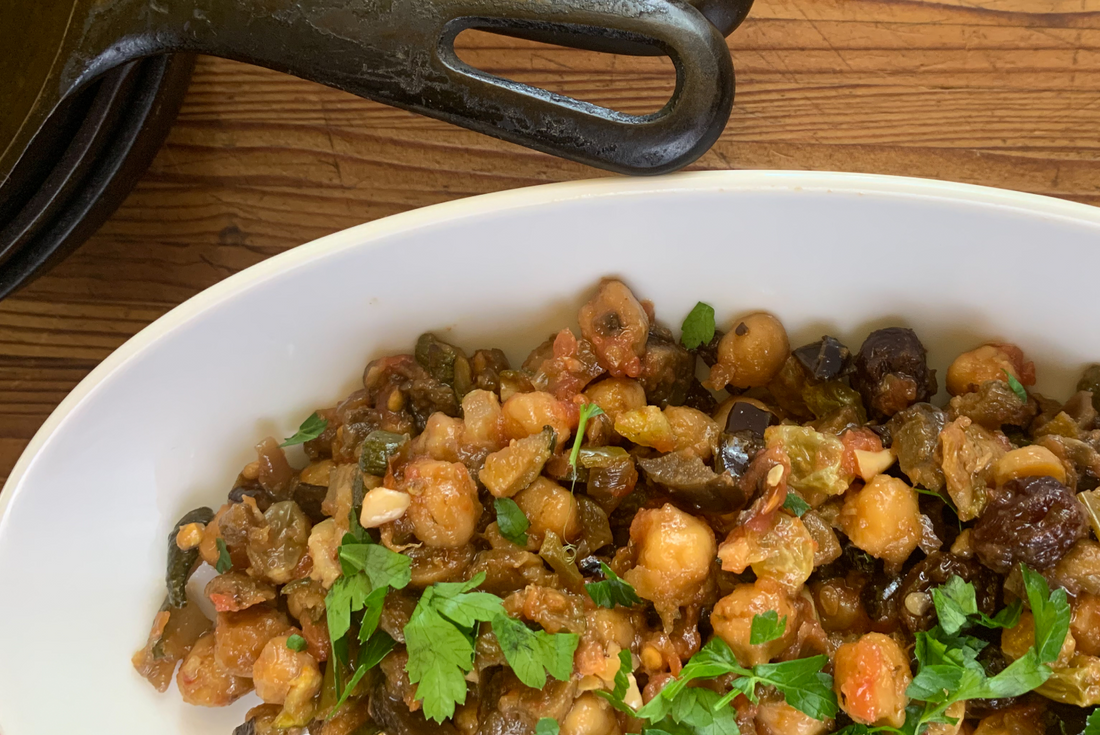 Samafaina with Garbanzos
30 minutes prep
2 1/2 hours active cooking
3 hours total
Traditionally cooked on the stovetop, samfaina also works in the oven...
Low temperature and a long time make it concentrated and jammy, the qualities that separate it from its French cousin.

With basically the same ingredients samfaina usually gets tagged as Spanish ratatouille. But Catalonians would argue that their neighbors to the north are really just making French samfaina.

We can leave the wrangling to the nationalist gastronomes and just be happy it's the time of year when all of the produce used in making this summery dish are abundant and delicious.
What You'll Need
Ingredients
For the shopping list
1 Eggplant
1 Zucchini
1 Red Onion
1 Not-Very-Hot Pepper
2 cloves of Garlic
3-4 Medium Tomatoes
A Handful of Golden Raisins
Equipment
From the kitchen
1 Chef Knife
1 Cutting Board
1 Mixing Bowls
1 Bean Pot or Pressure Cooker
1 Grater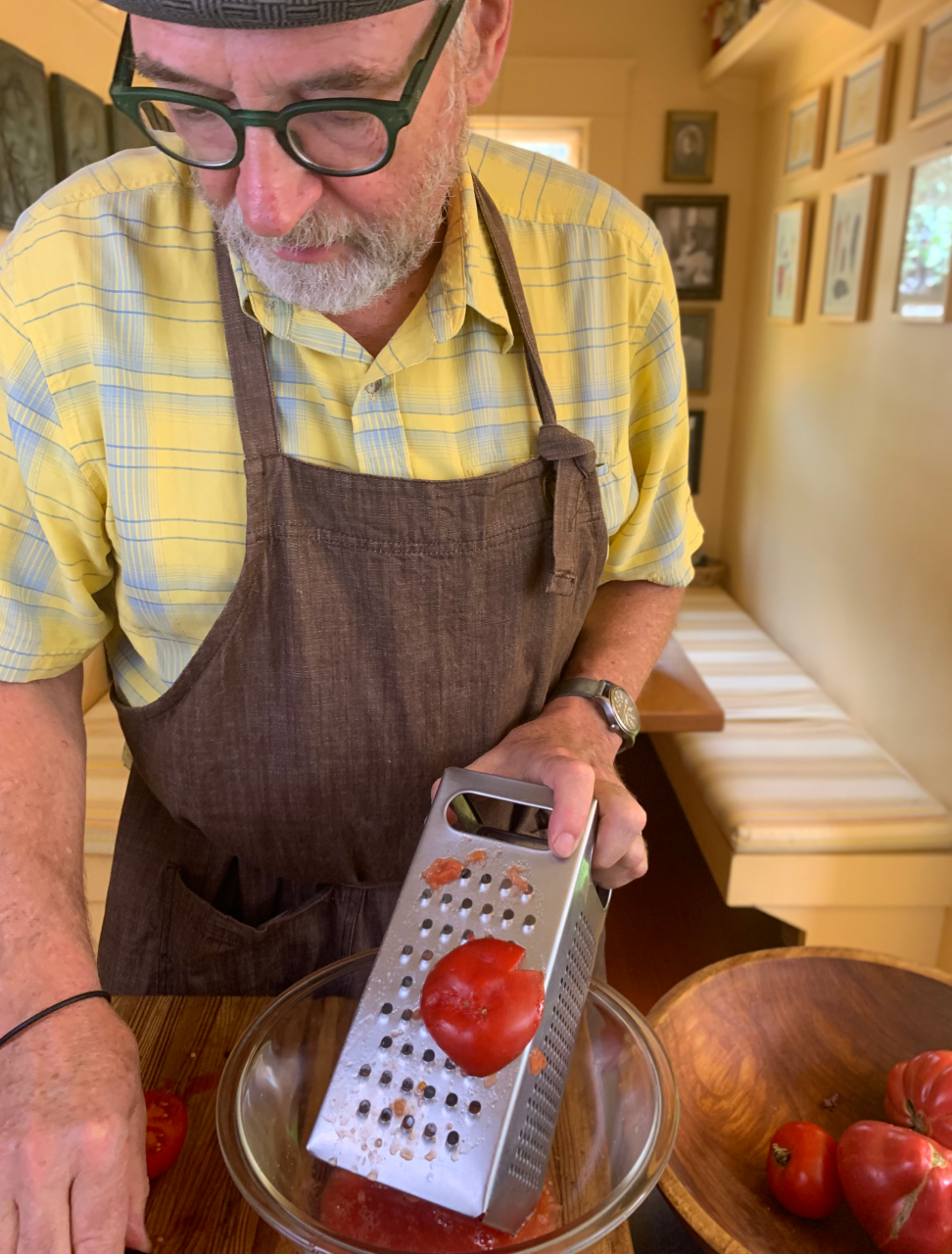 "My favorite way is to stir it into a bowl of garbanzos. It tastes like slow-cooked summer."
~ Jim Dixon, founder Wellspent and Real Good Food
What you'll have to do
Step 1
The other difference between samfaina and ratatouille is more finely cut vegetables. So chop an eggplant, a zucchini, a red onion, and some kind of not-very-hot pepper (green preferred, but not a green bell pepper unless that's all you can find) into roughly quarter inch pieces. Cut up a clove or two of garlic, too.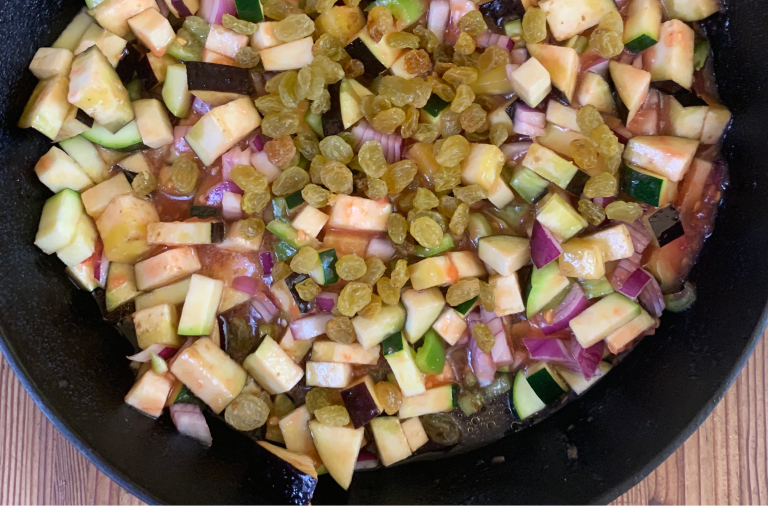 Step 2
I learned about grating tomatoes in Spain, and the technique works in any dish that uses them. Cut the tomatoes in half (across their "equator" so the stem end is on one half). Most recipes, including Pinotxo's, tell you squeeze out the seeds, but the seeds and their surrounding "jelly" contain most of the umami-rich glutamates, so leave them in.
Step 3
Use your palm to rub the cut tomatoes gently across the large holes of a box grater set over a bowl until all that's left is the peel.
Step 4
Pour several glugs of olive oil into big skillet (or any wide oven proof dish), then add the chopped vegetables, grated tomatoes, and a handful of golden raisins. Mix everything together with a few pinches of salt and put it, uncovered, into a 300F oven.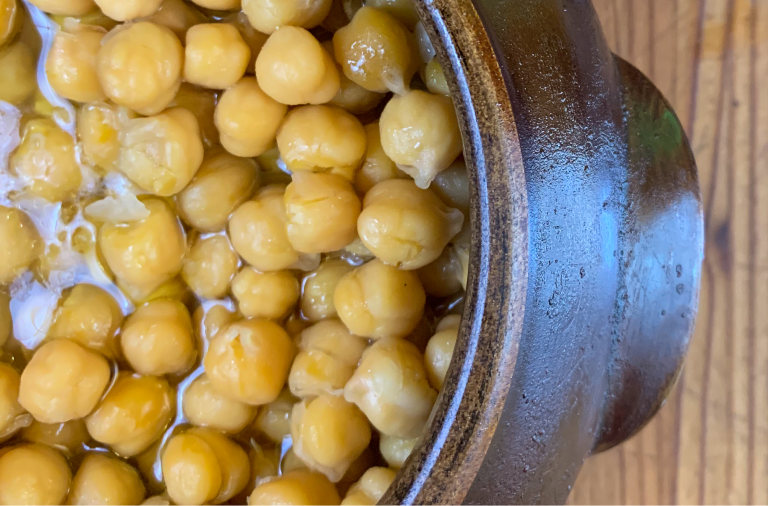 Step 5
Let it cook for at least a couple of hours, stirring occasionally. In the end you want a thick, jam-like sauce. While you can eat samfaina by itself, spread on grilled bread, under a piece of fish, or spooned it over chicken. My favorite way is to stir it into a bowl of garbanzos. It tastes like slow-cooked summer.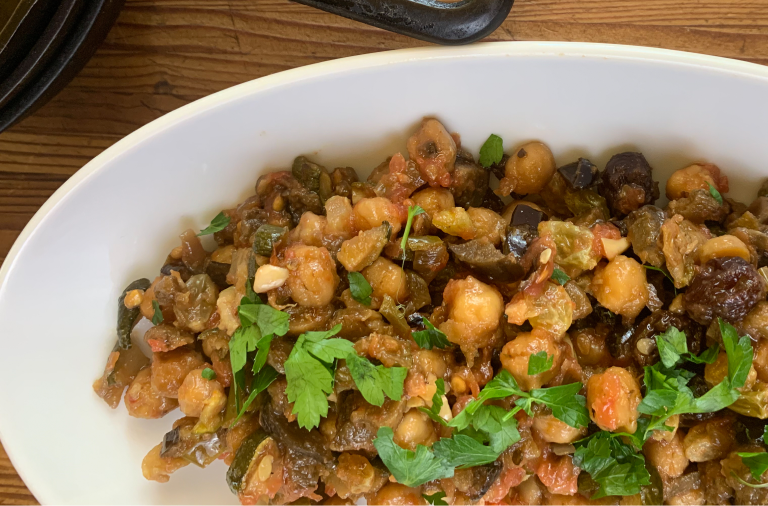 Shop this recipe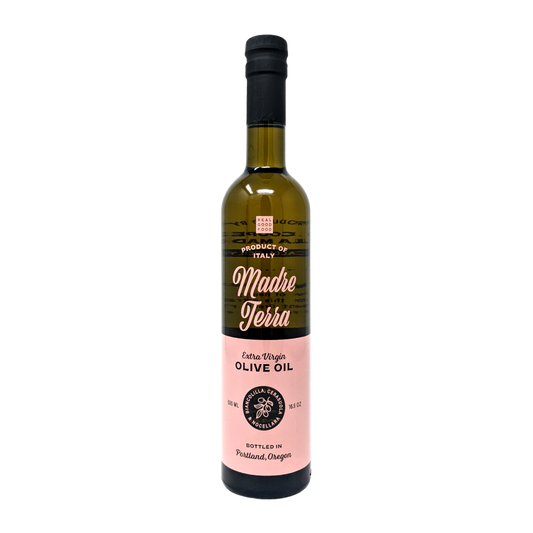 Olive Oil
Vendor:
Madre Terra
Sicily - Italy
Sale price
$25
Regular price
Unit price
per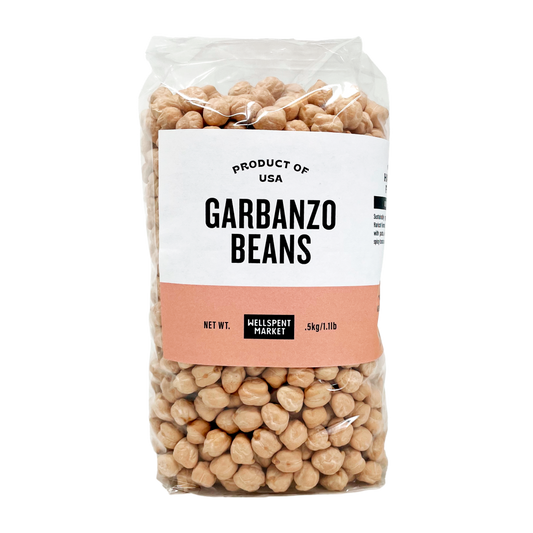 Beans
Vendor:
Haricot Farms
Quincy - Washington
Sale price
$6
Regular price
Unit price
per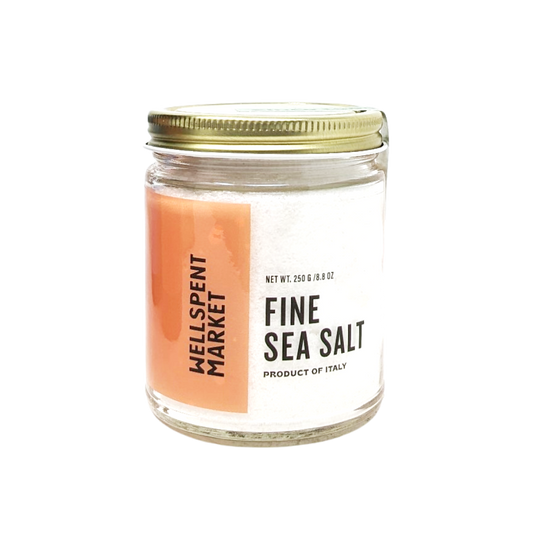 Salt, Herbs, & Spices
Vendor:
Gucciardo Vincenzo
Trapani - Sicily
Sale price
$7
Regular price
Unit price
per
More recipes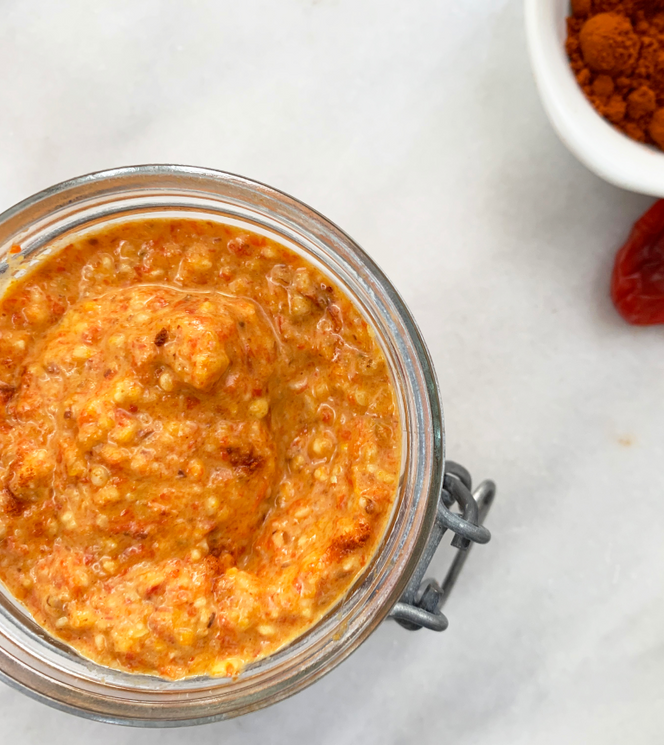 Our Not Romesco, Romesco
This Spanish-style, romesco-inspired condiment is just roasted pepper and almond sauce. No matter what you call it, it's delicious.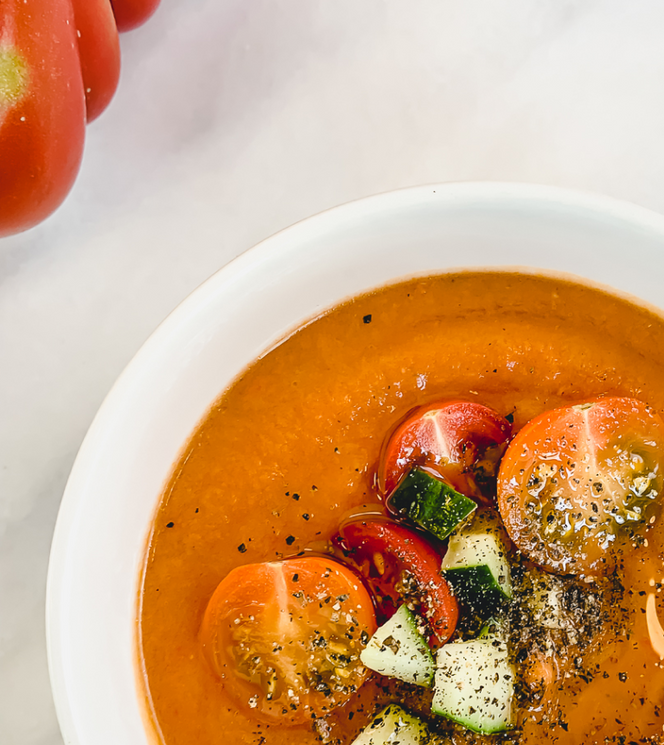 Gazpacho Sevillano with Peaches
Acidic and sweet like tomatoes, peaches make this shockingly refreshing.